"Putting flippers on is easy!" -No one ever
Let's face it, flippers have always been kind of a pain in the butt when you're out of the water.
They're a must-have for snorkeling, but nobody likes hopping around on one foot struggling to put them on. Then you gotta swallow your pride and walk backwards into the water—it's just not a good look.
Too bad there's not a better way…
Oh wait, there is.
Toss your old flippers in the trash, and save some room for the aquabionic aquatic binding system on your next dive trip.
We don't need no stinkin' capital letters
The Vancouver-based team behind aquabionic insists that the name not be capitalized because, well, #branding.
A little nitpicky? Sure, but when you make a bad ass product, you can get away with it.
aquabionic is a much needed aquatic hybrid that combines high-quality water shoes with interchangeable flippers (or "blades" as the cool kids are calling them).
So you can go from lounging on the beach to spearfishing 800 lb tuna in a matter of seconds.
Side note: Do not spearfish 800 lb tuna.
"Easy-of-use" has never really been flippers' thing, but these truly do seem to be a game changer.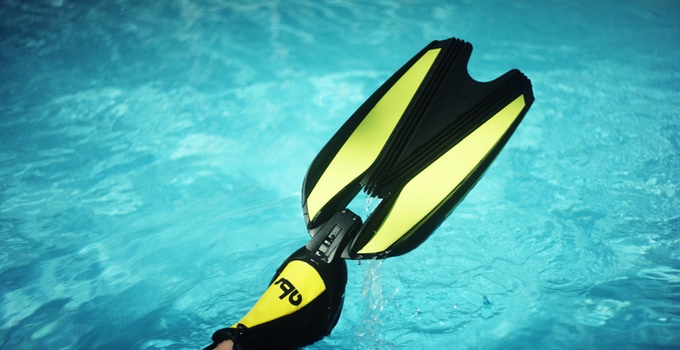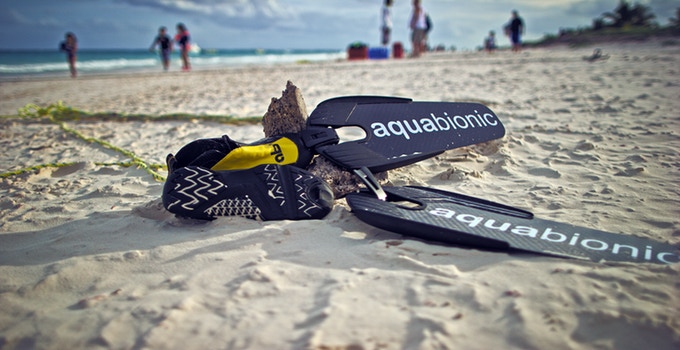 Fish, fish, fish, SHARK!
These won't really help you out too much if you find yourself face to face with a Great White, but hey, at least you'll look cool as you try in vain to escape.
Since the fins attach to the shoes themselves, you'll sort of feel like you're swimming barefoot—just with a heck of a lot more power.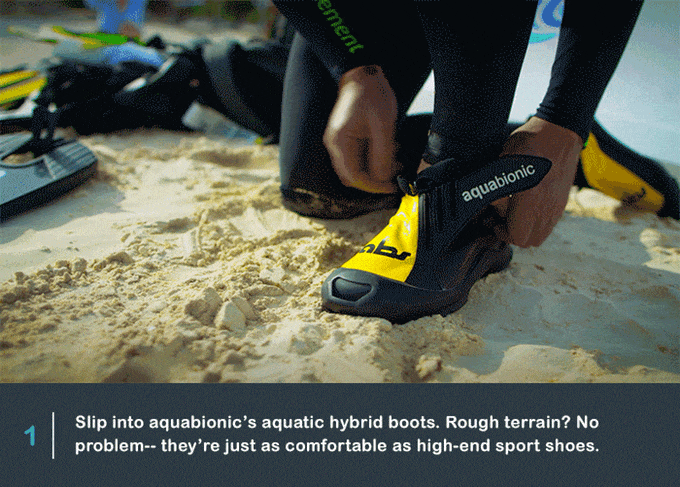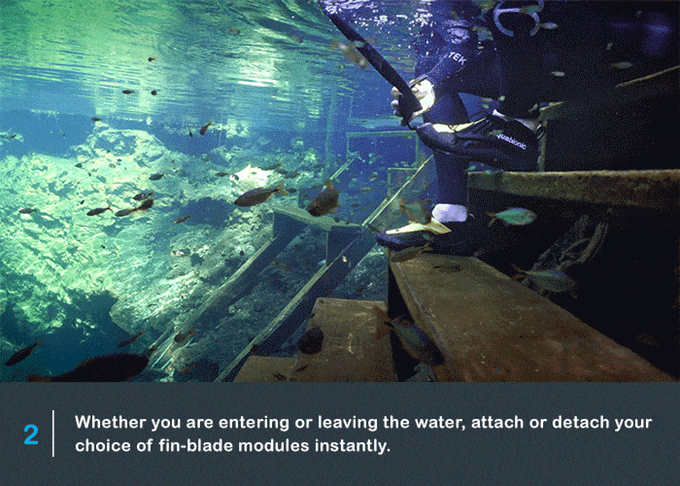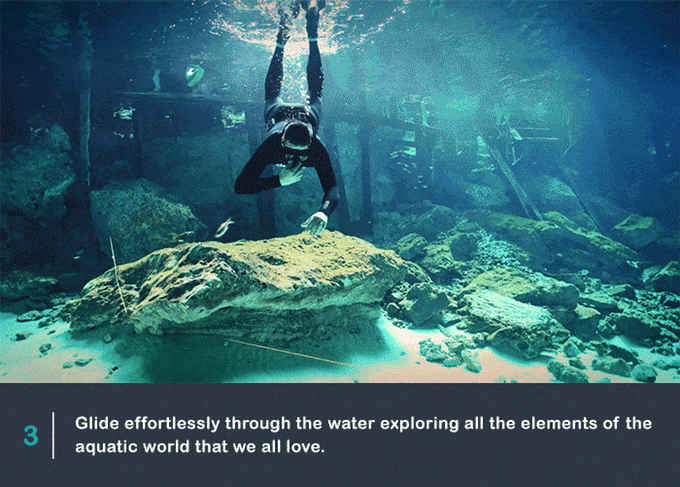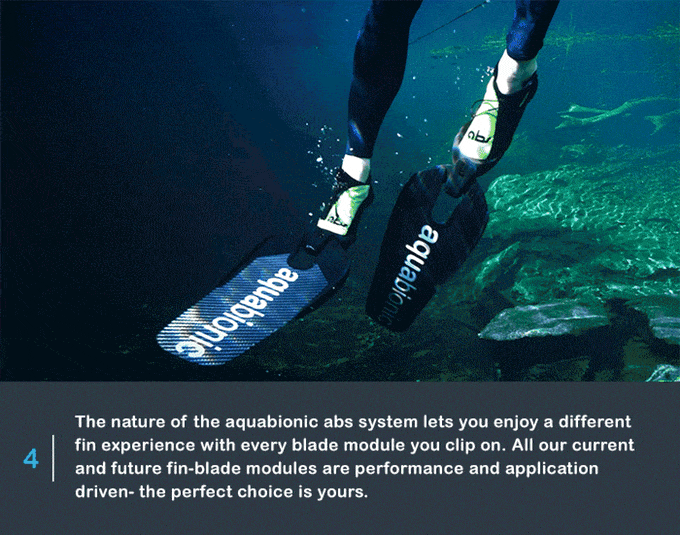 As you can see, these are a legit alternative to traditional flippers. Visit aquabionic's Kickstarter page, and while you're at it, check out the Seaview 180® SV2 Snorkle—it's absolutely killing it on Kickstarter.
The first version of their snorkle has 1,600+ five-star reviews on Amazon.