If you're sitting in a chair right now, don't move. How are you sitting? How is your posture? Are you leaning forward? I bet you just adjusted your positioning didn't you?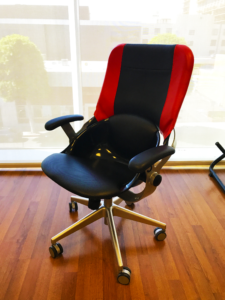 If you're like me, you probably struggle with how you sit as the work day progresses and go home at the end of the day with a sore back. No desk chair that I've ever tried has given me the support that I needed. But, I have never come across a chair that was designed by a world renowned chiropractor and professional design engineer duo. That is until I heard about a campaign now live on Kickstarter called BackStrong.
The BackStrong chair legitimately fixes how you sit. What does that mean exactly? Using ergonomic technology the creators patented as, "Sit-in-motion technology," the chair softly cradles your lower back to relieve critical pressure points and improve your posture. The chair moves with you – adjusting to your body's every position all while stimulating your core and relieving stress. Does it get any better than this?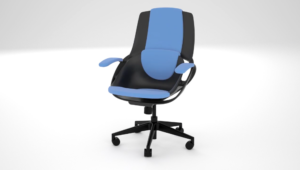 Are you still not convinced? Justin Bieber, Paula Abdul, and Kimora Lee Simmons all used it and are in love with this chair. If the Biebs is convinced of it, I'm sure you can be too!
Check out the BackStrong campaign here.