"Oh no… oh no, no, no."
You're on a plane and watch in horror as the seat back in front of you creeps lower and lower before coming to a stop just above your knees.
Suddenly the baby beside you starts wailing, and the 8-year-old behind you kicks your seat like he's training to become the next Messi.
You're in travel hell and there's only one way out…
BauBax's ridiculously comfortable travel pants.
---
BauBax Travel Pants Review
---
1. BauBax Travel Pants masterfully blend style and comfort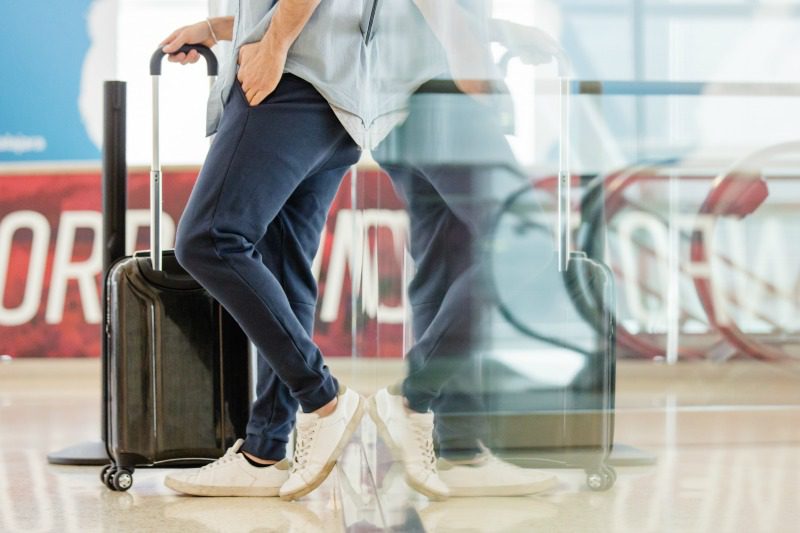 Quick, what's better?
Comfort or style?
The answer is both.
BauBax Travel Pants blend supremely soft merino wool fabric with cooling bamboo fibers to create a tremendously comfortable travel pant with unmatched style. 
2. Do these bad boys come in only one style? (Try 8)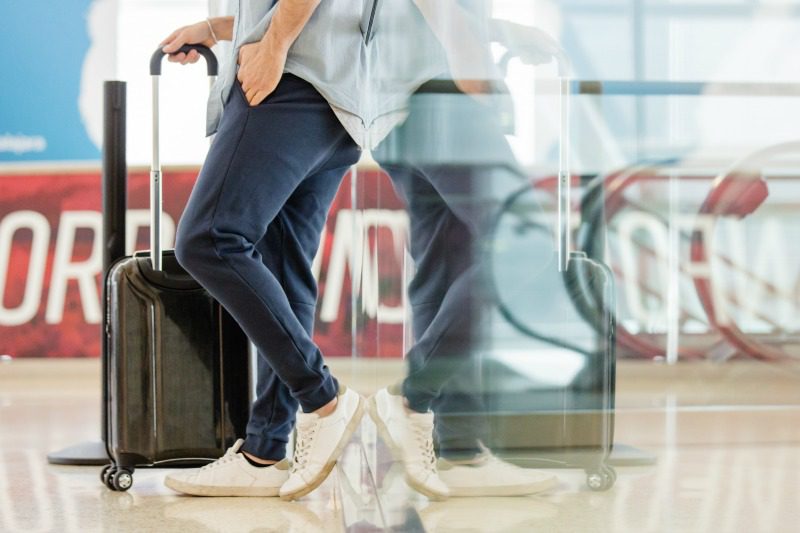 They offer four completely different styles for both men and women — from slim chinos to relaxed joggers.
So they've got you covered whether you're on family vacation or an important business trip.
Because I don't care if I'm flying to a meeting with freakin' Tim Cook, I'm not wearing uncomfortable pants on the plane.
3. Hold up, BauBax Travel Pants are made from sheep?!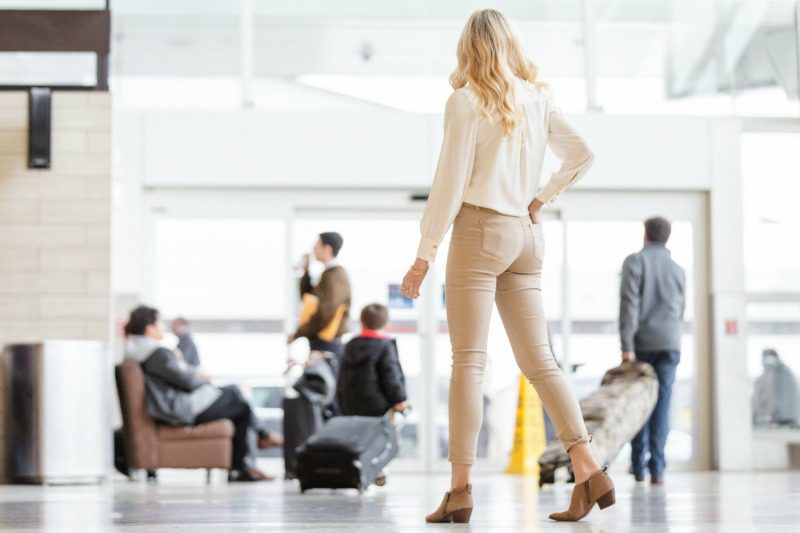 Well, not actual sheep.
(They're not savages.)
Merino wool is basically the material of 2019.
Made popular by Allbirds a few years ago, it's literally everywhere now.
BauBax blended insulating merino wool with cooling bamboo fibers.
So you'll stay cool, dry, and comfortable in all four seasons.
4. Oh sh*t, I spilled my wine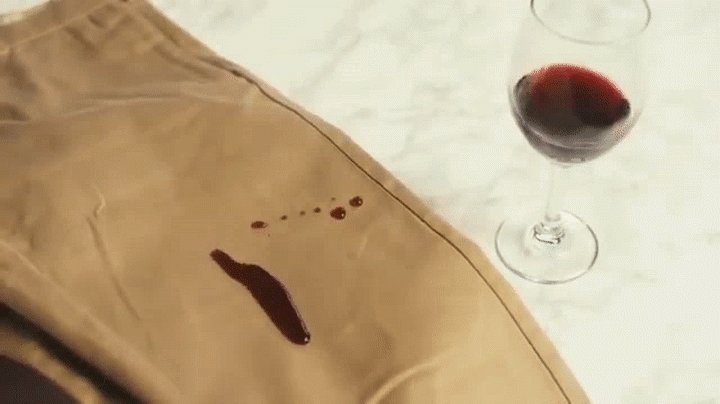 If you fly first class, then you already know…
You get FREE drinks up there!
(You're lucky if you can get an extra pack of snack mix in coach.)
Let's say you decide to "treat yo self", and order a nice glass of the airline's finest boxed wine.
If you hit some unexpected bumps and spill it on yourself, you don't have to worry.
These pants are completely stain resistant.
5. BauBax Travel Pants have pockets for dayz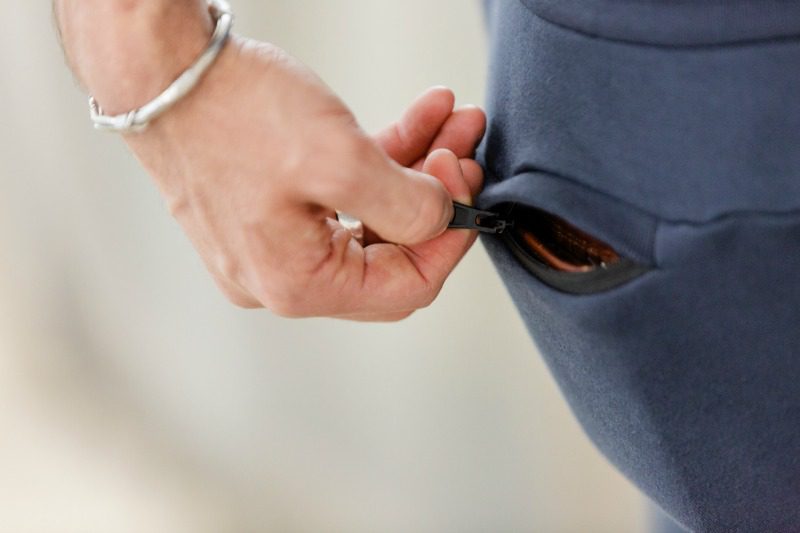 Here's a question for ya…
Why do they even make pants that don't have pockets?
Honestly, what's the point?
BauBax Travel Pants have five zippered pockets that'll keep your phone, passport, and wallet safe no matter where you go.
6. How much do BauBax Travel Pants cost?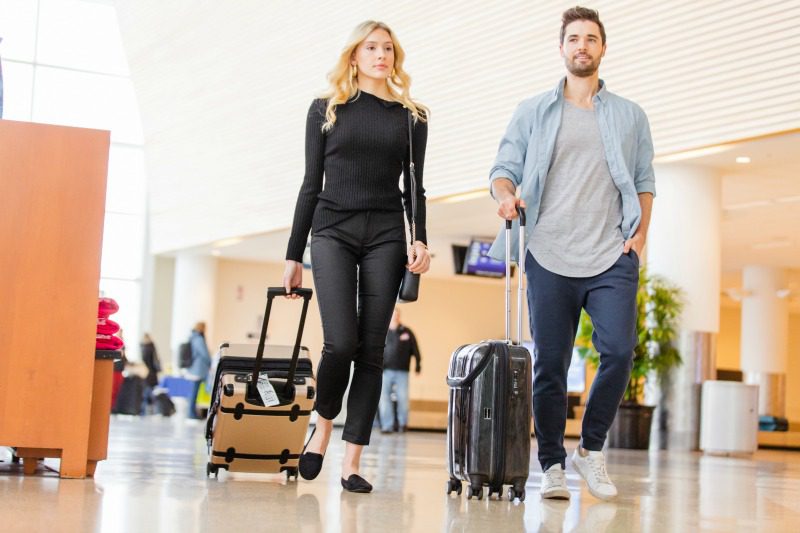 Our BauBax Travel Pants review wouldn't be complete if we didn't talk about price.
But let me first ask you a question:
How much do you think they should cost?
"$30"
Get out of here you cheap SOB!
"$300"
What are you made of money?!
At a super early bird price of $108, BauBax Travel Pants fall somewhere in the middle.
They're insanely durable, lightweight, high quality pants that should last decades.
And if you travel a lot, they're a virtual no-brainer.

Love Kickstarter?
Check out the 57 absolute best Kickstarter projects of 2019!
---
Did you enjoy this post? Of course you did, so join The HypeSquad! Our hilarious weekly email featuring the 5 best Kickstarter projects + more!