Nothing is worse than outdated lists.
That's we update this one.
A lot.
So come back each and every week for 2019's best Kickstarter projects.
Want these awesome projects delivered directly to your inbox?
Sign up for The HypeSquad.
Most Popular Kickstarter Projects of 2019
---
September 23rd – September 30th
---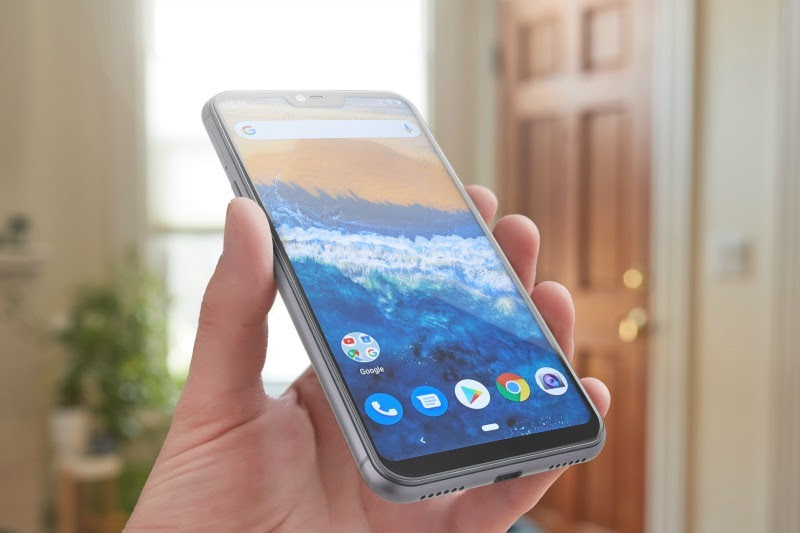 Technology changes FAST.
Which is why my iPhone 5, once considered the PINNACLE of technology, is now a source of mockery among my friends.
WELL WHO'S LAUGHING NOW, GARY?!
Teracube is a gloriously affordable smartphone with all the fancy bells and whistles of a flagship brand WITHOUT the outrageous price tag.
It comes with an amazing 4-year warranty, tons of storage, and an Octa-core processor that I've dubbed the, "Usain Bolt of phone processors" it runs so fast.
This phone lasts LONGER and costs FAR less than anything else out there AND is compatible with most major carriers!
P.S. My phone is now officially better than yours, Gary.

 
If you like dull, cumbersome pocket knives, this compact cutter simply isn't for you.
(Also you should really reevaluate your taste in pocket knives.)
The B-2 Dog Tag is a RAZOR SHARP, fully concealed nano blade that weighs less than two ounces.
But don't let its size fool ya…
It packs a PUNCH.
Its quick-release butterfly lock offers INSTANT access whenever you need it, ensuring NO Amazon package goes unopened.
Roughing it in the wild?
There's no better tool to take with you.
(Apart from maybe bear spray… and toilet paper.)
P.S. They have a buy 2, get 1 FREE special going on NOW!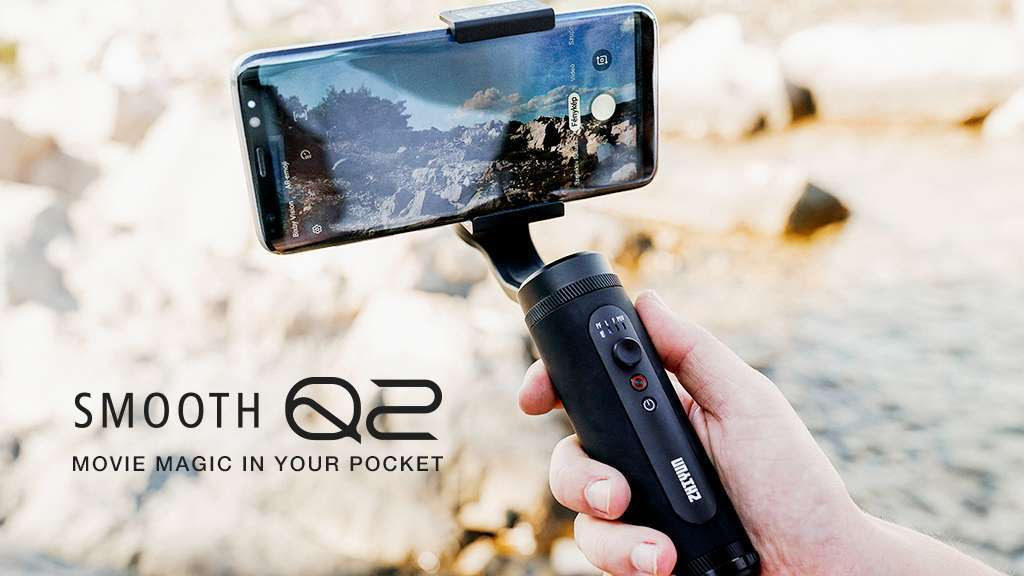 Smooth: Listing your crush as an emergency contact so you "have to" get their number.
Not smooth: Sitting in the hospital with a broken leg and no contact with the outside world because they ignored your calls.
Smooth: Using SMOOTH-Q2 to drastically improve your phone's videos.
Not smooth: Trying to record videos with my shaky-a** hands.
GONE are the days where people think you recorded vids in the middle of an 8.2 magnitude earthquake.
SMOOTH-Q2 is a pocket-sized stabilizer that does some seriously cool sh*t.
Take things to the NEXT LEVEL with an auto-tracking selfie mode, time-lapse mode, and my personal favorite, VORTEX MODE!
Sure, this starts as a compact gimbal, but it's SO much more than that.
P.S. Grab these SUPER early birds while they're hot, hot, hot!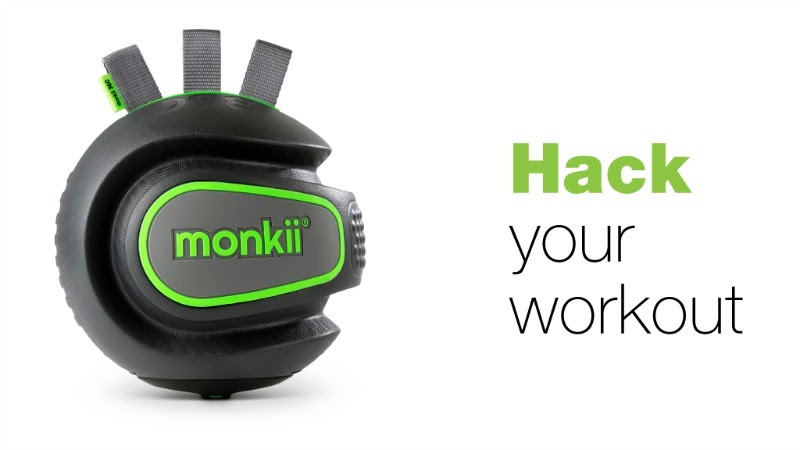 You're gonna want to hear this…
What if I told you that you could LOSE weight, BUILD muscle, and STOP premature balding in just 30 seconds A DAY??
Well that'd be a lie.
But you CAN accomplish all that in just 4 minutes with MONKII 360.
(Except for the balding, you're on your own with that one my friend.)
It's true, 4 minutes with MONKII 360 is MORE effective than an hour long run.
It offers wildly efficient training for insanely busy people through short, high intensity movements that transform your body shockingly fast.
DynaForce Bungees and a modular MassCore provide muscle shreddin' resistance that gets you in shape WAY quicker than your standard gym workout.
P.S. With 20 different resistance levels, and killer workouts from their app, MONKII 360 is perfect for ANYONE no matter what your fitness level!
P.P.S. Save $70 with their early bird 360 Ultimate System complete with FREE SHIPPING in the U.S.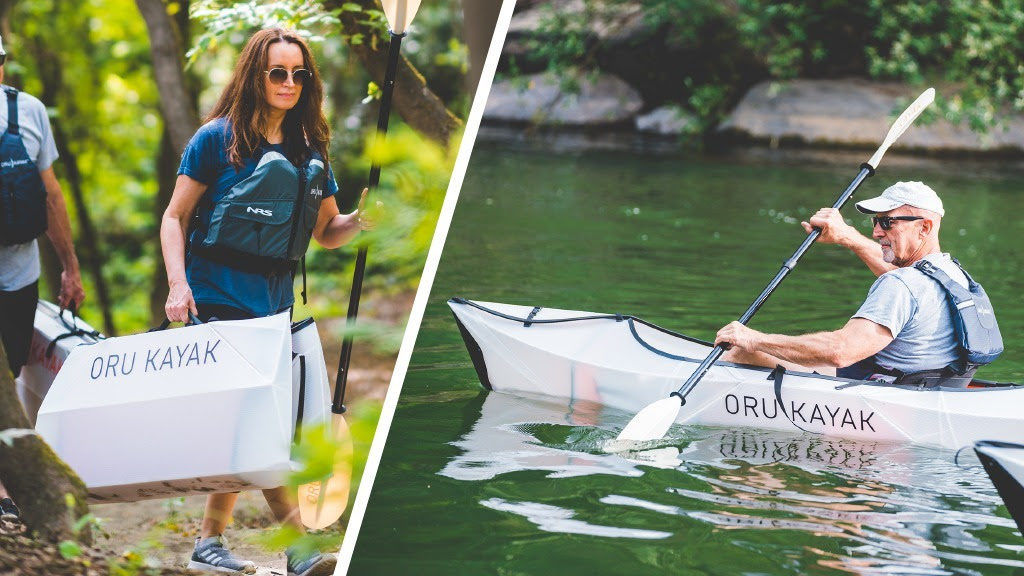 Me: Have you SEEN this ridiculously cool FOLDING KAYAK?!
Brain: Yes, but do we really need that?
Me: Well, no… but I really, really, really want it.
Brain: We'll be better off taking that money and investing it in… wait what are you doing?
Me: Nothing.
Brain: WHAT ARE YOU DOING?!
**clicks Back Now**
Me: I told you, nothing!
**sighs heavily**
Brain: Dammit.
Ignore that pesky brain of yours and REWARD YOURSELF with some life-changing outdoor fun.
The Inlet is an absurdly portable origami folding kayak that assembles in minutes and weighs LESS than I did on the day I was born.
(I was a fat baby, ok?!)
At just 20 pounds, its OruPlast™ shell is light enough to take anywhere and durable enough to offer supreme stability when you're out on the water.
P.S. It folds down SUPER small, so it fits in ANY car for easy transport (yup, even a Prius).

---
Want these awesome projects delivered directly to your inbox?
Sign up for The HypeSquad.
---
---
September 17th – September 22nd
---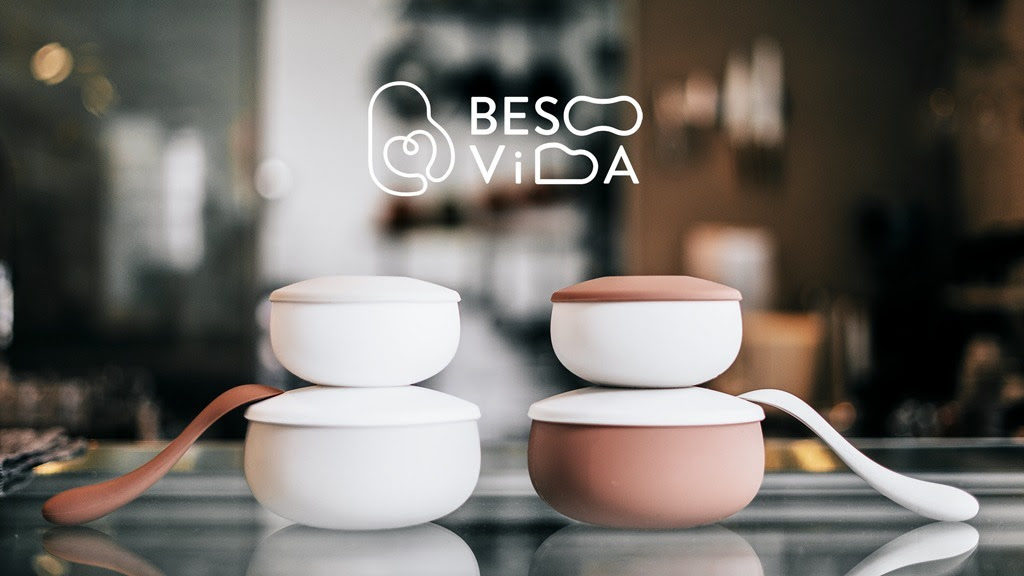 "Pshhhhh, that's just an average bowl."
Oh really?
Is Mt. Everest just an "average" mountain?
Are the Patriots "pretty good" at football?
Are you just a "decent" lover?
HECK. NO.
BesoVida is the most useful "bowl" ever made — because it's far more than a bowl.
Freeze it. Bake it. Microwave it.
Literally anything you do in the Kitchen, BesoVida handles with ease.
And because of its Russian doll design, your tupperware cabinet won't look like the inside of a hoarder's house anymore.
P.S. Go with their "Triple Set x 2" reward. It's the most popular by far!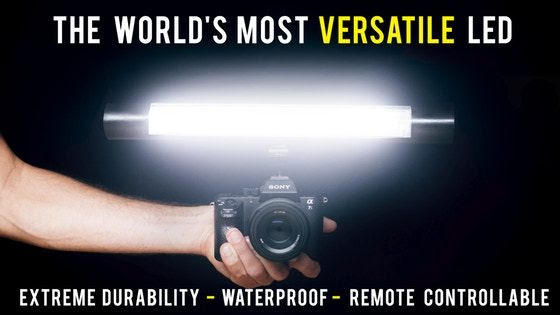 You think your content is gonna go viral using the flash from your iPhone?
"Fugh-etta-bout-it," as my Italian uncle used to say.
(Def don't really have an Italian uncle.)
Lumin8 is the world's most versatile LED light built specifically for content creators.
Its ultra-bright bi-color display creates stunning visuals to help photos and videos stand out like never before.
Capture truly unique shots in ANY conditions thanks to its IP68 water-resistant, high-durability shell that you can literally RUN OVER WITH A FREAKIN' CAR.
This adult glow stick is DEFINITELY cooler than the ones we played with as kids.
P.S. Last we looked, they had a handful of super early birds left!


Have you ever ripped your pants?
I have.
I bent over one time at work and BOOM…
There was a hole the size of Texas in my pantaloons.
"Why are you standing with your back against the wall, Grant?"
"MIND YOUR OWN BUSINESS, SHARON!"
Good thing The Terrain Pant features special Nano-Wing fabric that's OUTRAGEOUSLY forgiving.
They're stain-resistant and HALF the weight of jeans.
Offering all-day comfort and superior breathability you just won't find in your average pair of pants.
P.S. They're sustainably made right here in the good-ole U.S.A., baby!


Most phone stands are like a bodybuilder without a gym membership…
Supremely bulky and utterly useless.
MOFT X is a wonderfully slim foldaway phone/tablet stand that's virtually INVISIBLE when you're not using it.
Each 6-angle stand is light as a feather and shockingly strong, adding unmatched versatility as you binge-watch shows on your favorite devices.
Use its quick-release magnetic pad for hands-free navigation in the car, or the 3-card holder if you're headin' out on the town.
Simply put, that PopSocket on the back of your phone is fine.
But MOFT X is better.


I'll let you in on a little secret…
If you search "earbuds" on Amazon, you'll get over 40,000 results.
And they all SUCK.
Well, most of them.
They're either cheap pieces of low-tech garbage or more expensive than a semester at an Ivy League school.
But Truengine2 isn't on Amazon — it's on Kickstarter.
Because nowhere else on Earth can you find $69 earbuds that sound THIS good.
Their patented dual dynamic drivers deliver crystal clear audio that's as balanced and smooth as a $400 pair of luxury headphones.
Powerful, deep bass gently glides through your ears offering an audio experience that makes music come alive.
P.S. Even though these are an absolute STEAL at just $69, it kinda stinks that you have to pay $30 for shipping…
PSYCHE! Shipping is FREE worldwide!


Solar panels are kinda like Dippin' Dots…
They've been the "ice cream of the future" for like 30 years.
Why haven't they caught on?
Because they're expensive, complicated, and HUGEEEEEE.
Well, they used to be.
Legion Solar 4 is a solar energy solution that easily installs in minutes, provides instant power, and pays for itself 3x faster than traditional solar panel systems.
It's not tied to the power grid, so you're free to produce your OWN energy unrestricted WITHOUT asking permission from your utility company.
If you've been thinking about hoppin' on the solar bandwagon, it's time to jump on board my friend.

---
Want these awesome projects delivered directly to your inbox?
Sign up for The HypeSquad.
---
September 9th – September 16th
---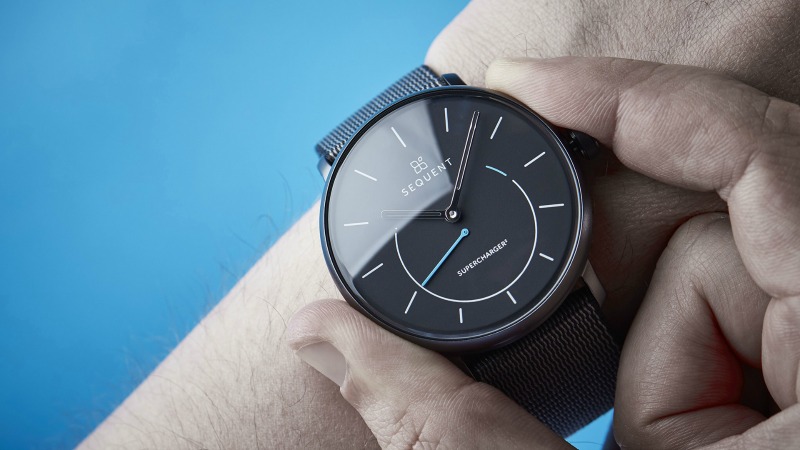 Hybrids are awesome.
Imagine combining a moose with a duck.
Now that's what I call a super animal.
But if you're looking for a super watch, look no further than the SuperCharger².
It offers the benefits of a smart watch with the look of a modern classic.
Its self-charging display comes with high-precision sensors that track fitness activity in real time.
While marine-grade stainless steel and domed sapphire glass combine to produce a watch that's waterproof up to 50 meters.
Helping you can stay digitally connected WITHOUT the digital look.
P.S. What would a moose/duck be called? The leader in the clubhouse is "Doose".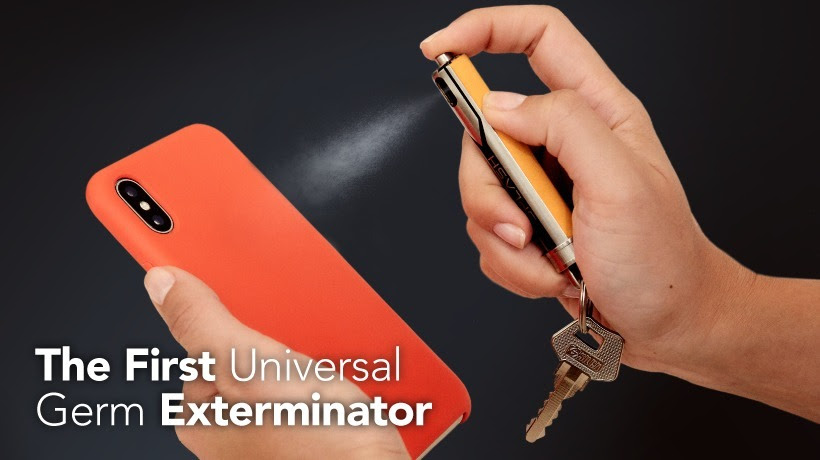 "NOOOOOOOOOOOOOOOOOO!"
That's what I shouted as I watched my new iPhone slip out of my hand and into the toilet last month.
For 7 days and 7 nights, I watched that bag of rice like a hawk.
Finally, on Day 8, like a budding April flower, we had life.
The only problem?
It was absolutely filthy.
Splash is a re-useable keychain sanitizer that cleans your phone screen and a WHOLE lot more.
It's an eco-friendly way to keep your stuff germ-free WITHOUT slapping mother nature in the face.
Because even if you didn't just drop you phone in the can, it could probably still use a thorough cleaning.


Have you ever stood right beside the speaker at a concert?
I said, HAVE YOU EVER STOOD RIGHT BESIDE THE SPEAKER AT A CONCERT?
It's GREAT for feeling music, but now you don't have eardrums.
Woojer Edge offers the best of both worlds.
A truly immersive sound experience that lets you feel the music without demolishing your ears.
The Strap Edge is an ultra-affordable wearable built for music lovers that will leave your entire body tingling.
Looking for an even more powerful experience?
The Vest Edge gives gamers an unreal thrill through 360° immersive sound.
Either way, you'll be taking your sound experience to an ENTIRELY new level.
P.S. Enjoy 45% off with their early bird reward and get FREE SHIPPING in the U.S.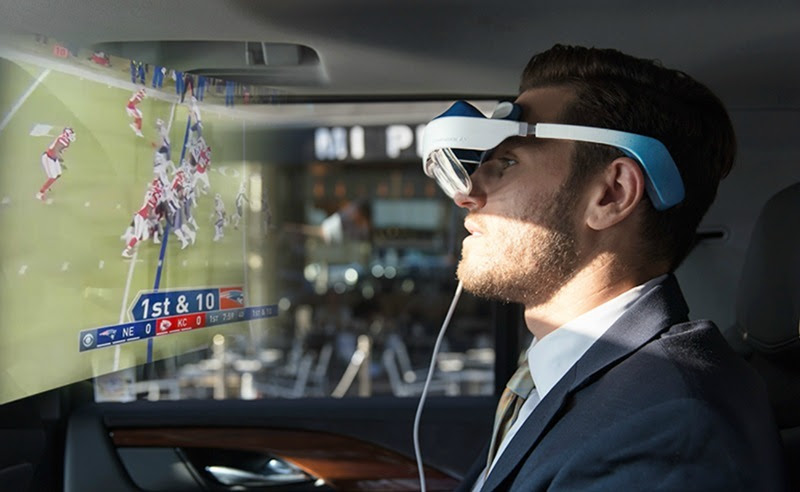 "Hey man, what are you watchin' on that thing?"
"The game, of course!"
**silently wipes away tear while streaming The Notebook**
DreamGlass Air is a high-tech GAME-CHANGER that literally feels like you're in your OWN movie theater.
Imagine projecting a private, 100-inch HD screen anywhere you go.
Stream ANY content from ANY phone on a massive crystal clear display that blows your phone's screen out of the freakin' water.
Plane rides, Ubers, chilling on the couch…
NONE of it will be the same after you unlock the unreal experience that is DreamGlass Air.
P.S. Their super early bird rewards have an expected delivery THIS December!

---
Want these awesome projects delivered directly to your inbox?
Sign up for The HypeSquad.
---
---
September 1st – September 8th
---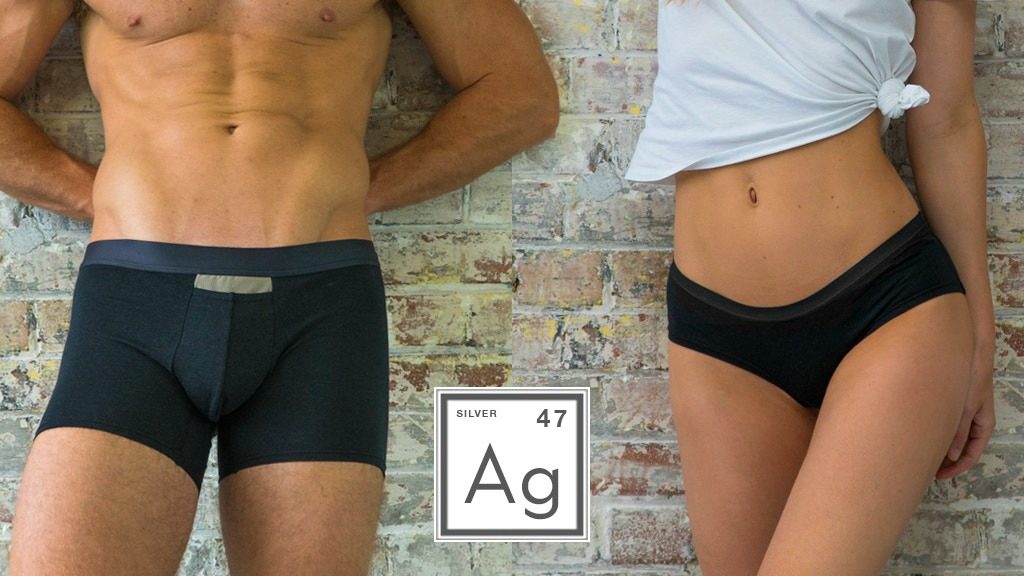 I'm wearing 9 year old underwear right now.
No, not underwear made for 9-year-olds…
I mean my underwear is almost a decade old!
(Yes, it's true. And no, I'm not proud of it!)
Why?
Because every new pair rides up my butt farther than my boss after I miss a deadline.
(I'm writing as fast as I can, Jerry!)
Good thing SilverUnderwear is delightfully different.
Its blissfully soft cotton fabric is woven with silver fibers that naturally reduce odor and wick away moisture.
Keeping you cool and comfortable down there WITHOUT ridin' up on your junk.
P.S. I'd tell you more about their STELLAR early bird deal, but Jerry's up my a** to send this thing out on time!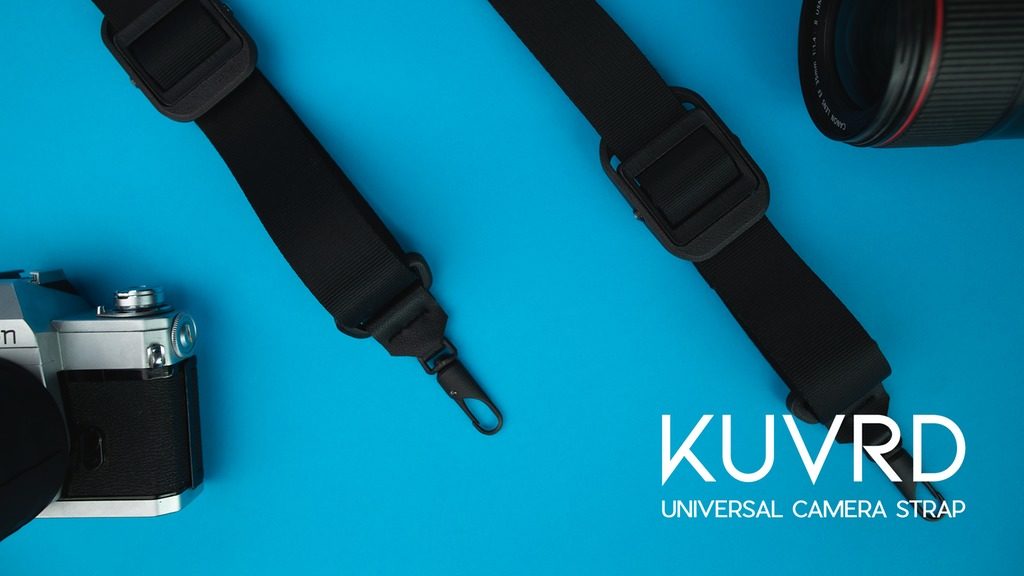 They sell you a $1,000 camera…
And include a $1 strap.
It makes a ton of sense for camera companies, and literally NO sense for you.
Protect YOUR investment and make every shot drastically easier with The Universal Camera Strap by KUVRD.
It instantly connects to ANY camera adding unparalleled support and peace of mind thanks to its ballistic-grade nylon webbing fabric that's literally stronger than titanium.
Adjusting the dual-sided strap couldn't be easier, simply slide the tessellating paddles into place and you'll be good to go.
P.S. Paying for shipping sucks, so they made it FREE worldwide!
P.P.S. I have no idea what "tessellating" means, but it sure sounds good.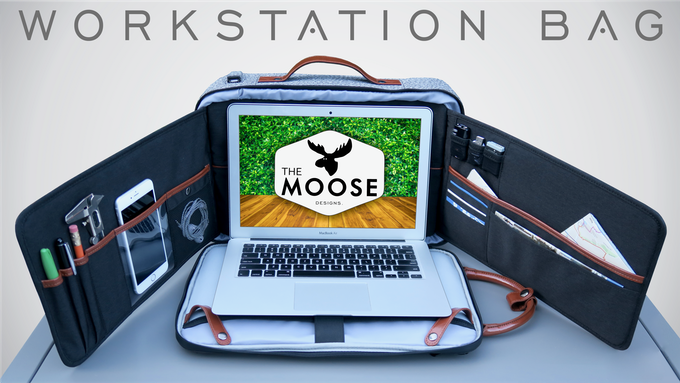 Close your eyes and image…
You're getting some last minute work done before your flight and BOOM.
You catch some Jabroni all up in your business!
"SCREEN PEEPER!" you shout, "SCREEN PEEPER OVER HERE!"
But nobody cares.
Alas, you'll have to protect yourself from peeping toms.
Easily SHUT 'EM OUT with The Moose Workstation Bag.
It's a highly-stylish briefcase/backpack combo with BUILT-IN privacy walls that let you get sensitive work done from anywhere.
But The Moose isn't just some one trick pony.
Its genius design maximizes space letting you easily access everything you need in SECONDS.
Add in highly durable slash-proof, water-resistant fabric and you have yourself the ULTIMATE commuter bag.
P.S. Here's a special deal just for Kickstarter backers: Get their attachable toiletry bag included FREE if you back their early bird reward!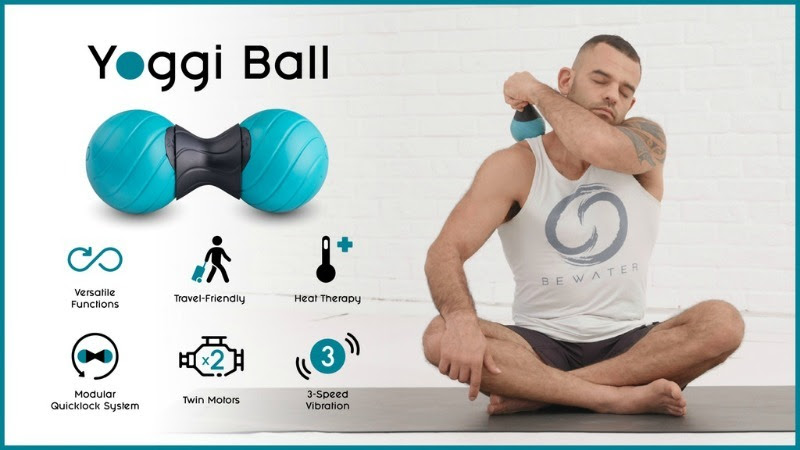 The bad news:
My back has more knots than an international tie salesman convention.
The good news:
YOGGI BALL instantly melts that pain away.
This all-in-one modular massage tool works like an absolute dream to reduce stiffness, soreness, and muscle inflammation.
How, you ask?
Its 3-speed vibration mode uses soothing HEAT therapy to gently relax away pain helping you recover from workouts exponentially faster.
So leave the knots to those sleazy tie salesman…
And let YOGGI BALL help YOUR body feel good again.
P.S. Don't miss out on their early bird deals with FREE SHIPPING worldwide!
And don't worry if you're actually a tie salesman, I don't really think you're sleazy.
(Yes I do.)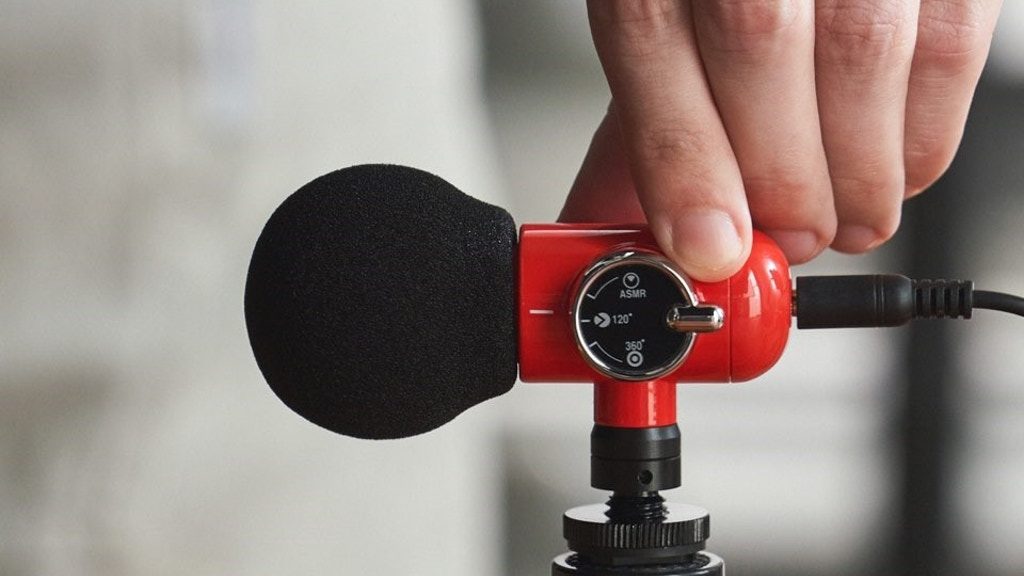 You hear that?
Actually, you probably don't because your phone's microphone has the recording quality of a potato.
Unlock stunningly crisp, clear sound with Q Mic.
It's a wonderfully SIMPLE device with three highly useful modes.
There's Omni Mode that capture high-quality sound from ANY direction.
Directional Mode when someone in the background won't shut the heck up.
And my personal favorite, ASMR Mode, which picks up even the subtlest of sounds.
(Like my silent sobs after my ex left me.)
This surprisingly affordable mic is PERFECT for content creators or anyone looking to elevate their sound quality beyond that of a root vegetable.
P.S. Take me back, Susan! I'll do anything!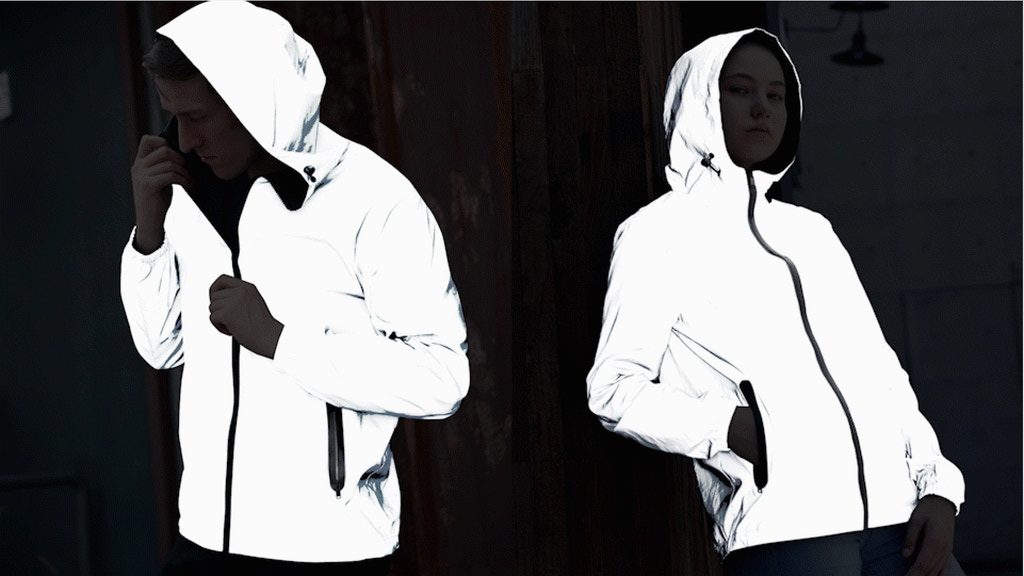 Daylight saving time ends in 67 days.
Which means that in just a few short months, your evening jog will turn into a virtual DEATH trap!
Think I'm being dramatic??
Those dark workout clothes may go with anything, but they're absolutely TERRIBLE at preventing cars from running you over!
Fight back against nighttime hazards with the DuoTek Reflective Jacket.
It's 100% waterproof, windproof, and REVERSIBLE — built to wear day AND night.
It offers crucial visibility when you need it, and top-notch performance when you don't.
P.S. Its waterproof rear pocket keeps your phone from moving up and down while you're running. Because those arm strap thingies are sooooooooo 2013.

---
August 25th – August 31st
---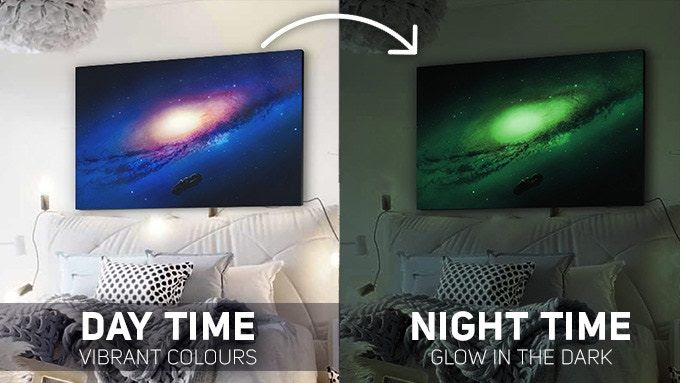 My parents live in the middle of nowhere Montana.
There's one stop light in the entire county and it takes them an hour to drive to the grocery store.
But what they lack in modern amenities, they make up for with stars.
But you don't have to fly across the country to capture the experience, just get Glowing Galaxies 2.0 — mesmerizing Milky Way murals and prints that will make your JAW DROP.
These spellbinding works of art are eye-catching during the day, but they transform into glow-in-the-dark masterpieces at night.
Just imagine the view you'll have above YOUR bed.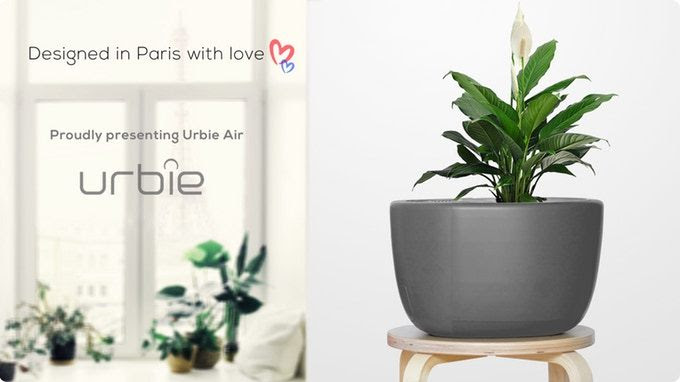 Take a deep breath.
Actually, don't.
Your home's air is staler than a 2-month old piece of bread!
Freshen things up EFFORTLESSLY with Urbie Air.
It's a 3-in-1 eco air purifier, dehumidifier, and self-watering smart plant that expertly blends nature with technology to add wonderfully fresh air to your home.
The best part?
Urbie Air literally takes care of ITSELF thanks to its hyper-accurate moisture sensors.
P.S. Last we checked, there were a few early birds left!

Maybe you're like me…
Pillow flatter than a pancake, older than Albus Dumbledore, and about as hygienic as the inside of an airplane restroom.
But we don't have to sleep like this — not anymore!
Imagine resting your head on the Alpha™ Pillow instead.
It's the world's first ultra-soft pillow made with a germ defense system that lets you wash it 5x less often.
Pure silver fibers, bamboo charcoal, and carbon-infused memory foam work to neutralize odors and bacteria, while ice silk technology keeps you cool and comfortable all night long.
P.S. Save a whopping $70 by ordering an early bird Alpha™ Pillow TODAY and you'll be sleeping like a baby by Christmas. (FREE SHIPPING in the U.S.)

---
Get these awesome projects delivered straight to your inbox! Sign up for The HypeSquad!
---
---
August 19th – August 24th
---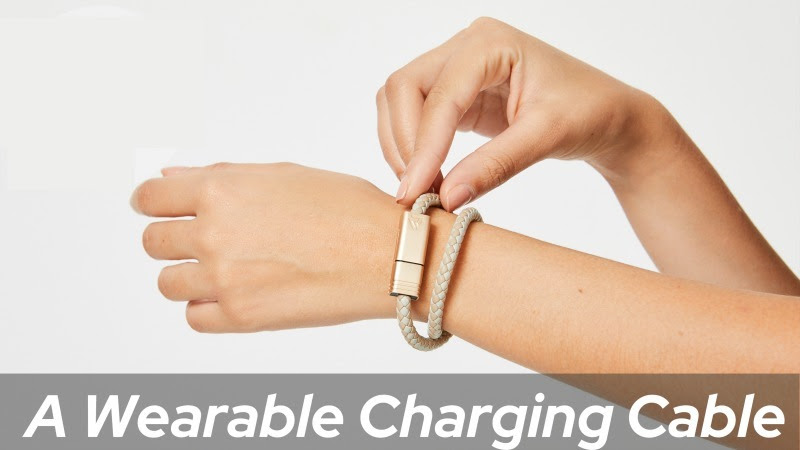 Look at your left wrist…
What do you see?
Your Apple Watch? A fitness tracker? An oddly shaped mole?
(You should probably get that checked out, by the way.)
But no matter what's on your wrist now, NILS 2.0 belongs there too.
It's an ultra-versatile charging cable disguised as a sleek bracelet that offers quick, convenient charging for just about ANY device.
Simply pop it off your wrist when your devices need extra juice and you'll NEVER be stranded with a dead phone again!
P.S. You can get this revolutionary wearable for a SHOCKINGLY LOW price!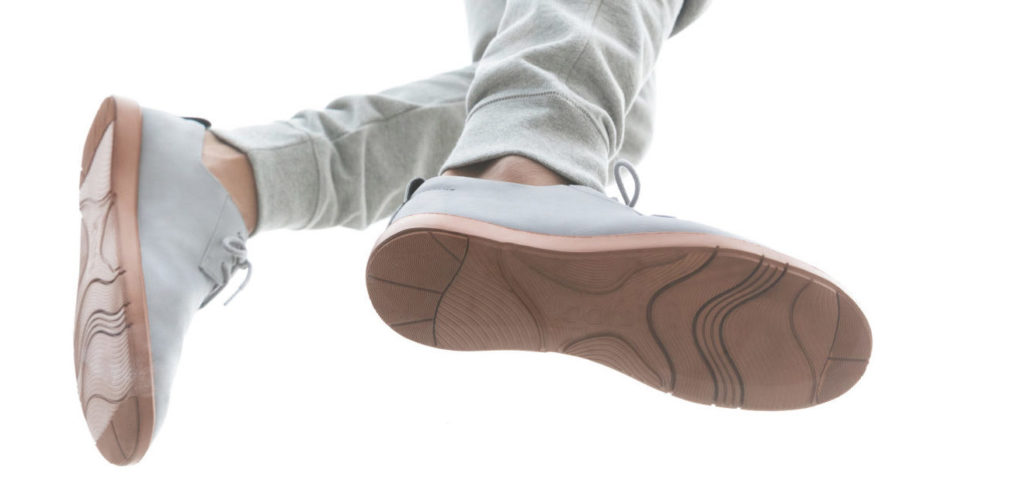 I just polled 97 people around the office, and the results are in…
These shoes BALL OUT!
From that early morning meeting to a late night happy hour, The Pacific is the dressy casual hybrid you've been looking for.
A lightweight, breathable alternative to standard dress shoes, these sustainable kicks are built for ALL DAY style and comfort.
You don't even have to wear socks thanks to their odor-resistant design!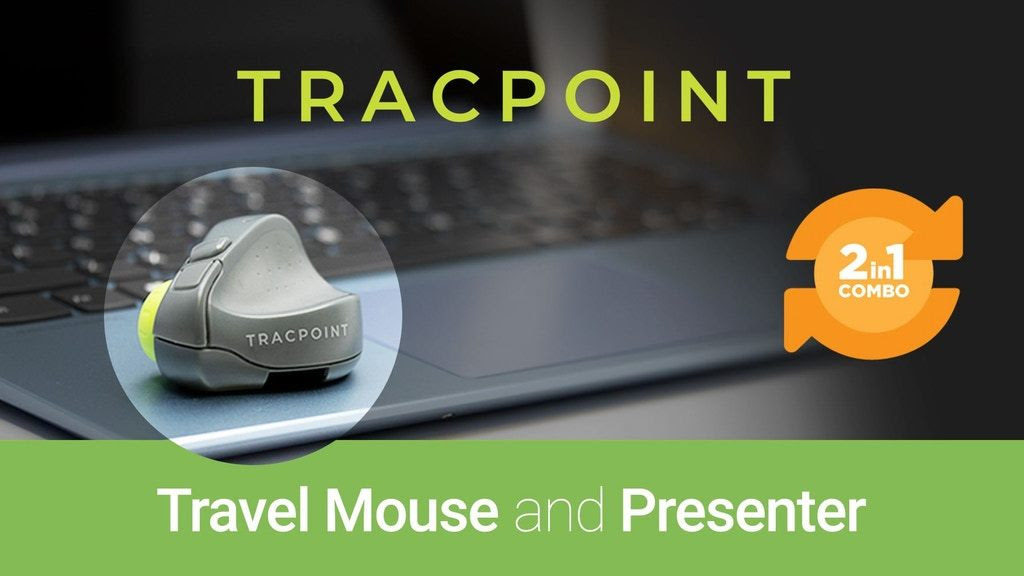 "Phew, thank GOODNESS this airplane has so much room to WORK!"
-nobody, ever
Space is at an all-time premium on the go.
So why not use a gadget that's the right size for the job?
The TRACPOINT Mouse & Presenter is a total game-changer for travelers.
Its compact size lets you work absolutely ANYWHERE and drastically increases productivity by freeing you from the dreaded trackpad.
But it's not just a wireless travel mouse…
DOMINATE presentations with its built-in spotlight, and breeze through slides with on-screen navigation control.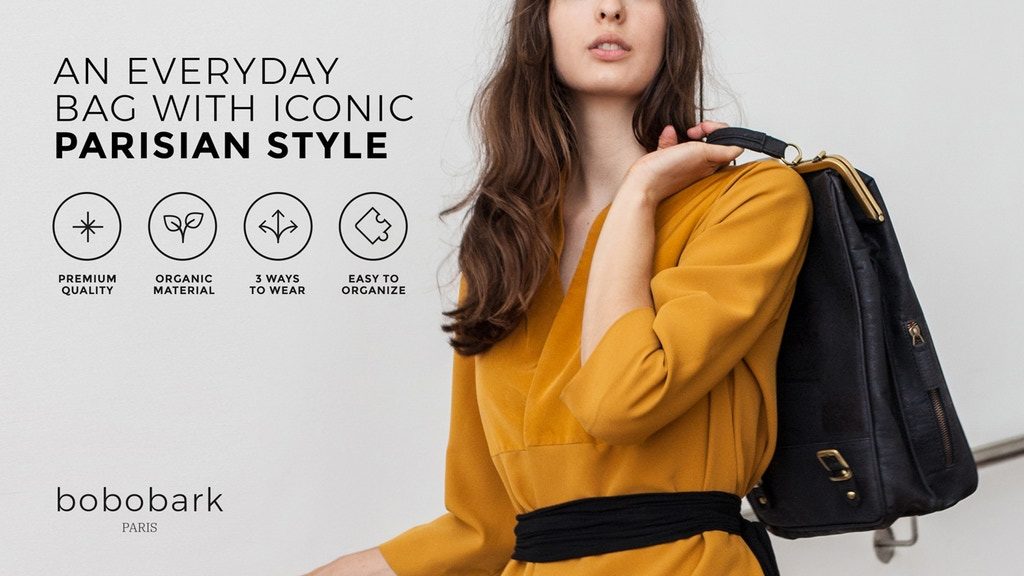 Ladies…
It's ok, I know.
The inside of your current bag looks a lot like your last relationship — messy, complicated, and undeniably unpleasant.
Simplify your life with bobobark, an ultra-stylish designer bag inspired by the magic of Paris and handcrafted for YOU.
Its 3-in-1 versatility lets you go from backpack, to briefcase, to shoulder bag instantly while a 180° clamshell clasp reveals an easily organized, plus size main compartment.
The premium cork fabric is gently polished in Portugal, making it as soft and supple as leather, while remaining 3x as light.
P.S. Get an AMAZING $80 off by snagging one of their early bird rewards before they sell out!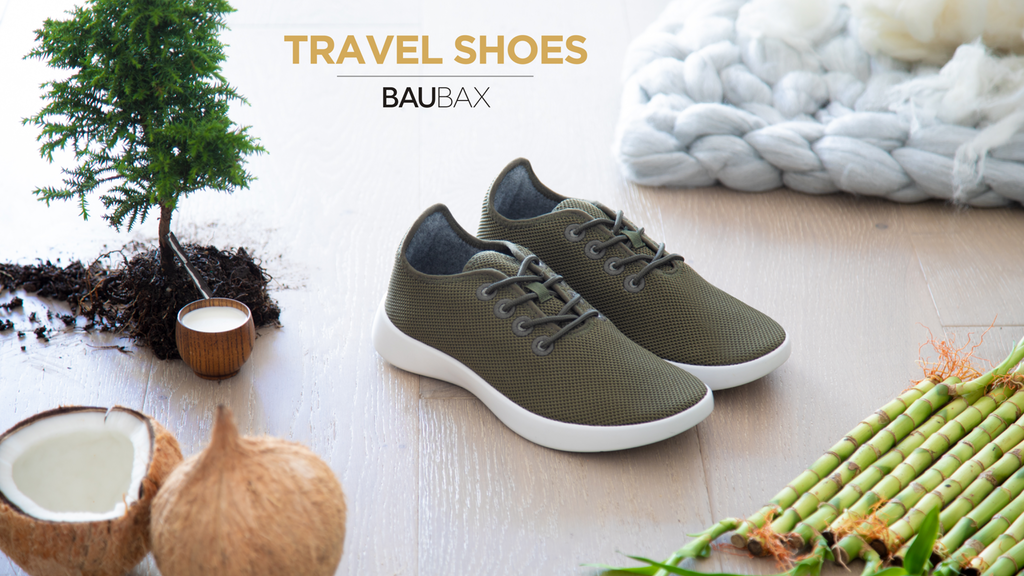 You and your shoes have been through A LOT together.
Evening jogs. Sunday strolls.
And who could forget that time you stepped in "mud" only to realize…
Yup, that was dog sh*t.
So, given that shockingly smelly memory, don't you think it's time for a change?
Upgrade to BauBax Travel Shoes — a GLORIOUSLY comfortable blend of cushioning coconut coir, soothing merino wool, and cooling bamboo fabric.​
These shoes feel like you're walking on a cloud made of flower petals.
Actually, they feel BETTER than that.
And the best part?
They come in eight wonderfully unique styles from dressy to casual for both men AND women, making them the PERFECT match for any outfit.
So, the choice is yours.
Stick with your trusty "mud" covered shoes, or experience something wildly different with a pair of these.
P.S. This project just launched so here's your chance to snag highly limited early birds!
P.P.S. Delivery is guaranteed by Christmas and you'll unlock FREE SHIPPING with two or more pairs. (They make a great gift!)

---
Get these awesome projects delivered straight to your inbox! Sign up for The HypeSquad!
---
---
August 11th – August 18th
---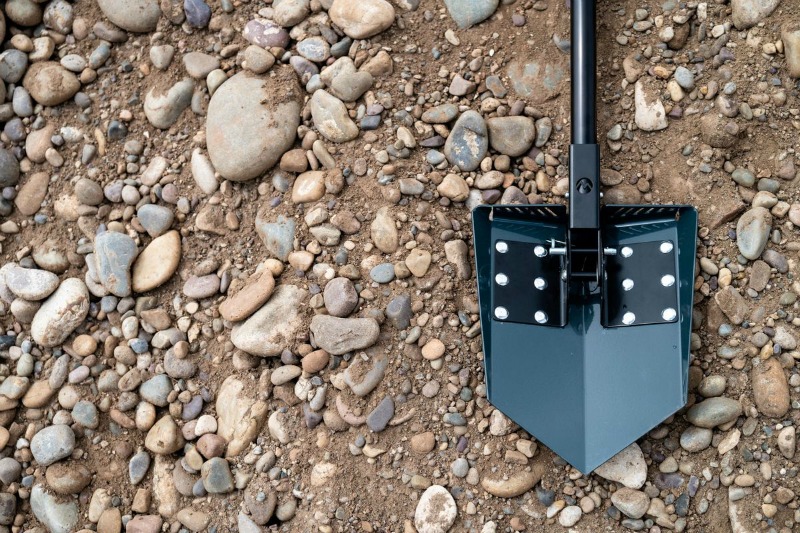 I bet if the kids from Holes used these shovels, The Warden wouldn't have been so pissed off all the time.
The Delta Shovel is a high-grade hauler.
An earth-mover powerful enough to handle ANY job and portable enough to take ANYWHERE.
It's a full-size, heavy-duty shovel that fully collapses in seconds, making this the PERFECT digging tool for camping and more!
P.S. The Delta Shovel comes in your choice of ultra-light aircraft grade aluminum OR ridiculously rugged American-made steel.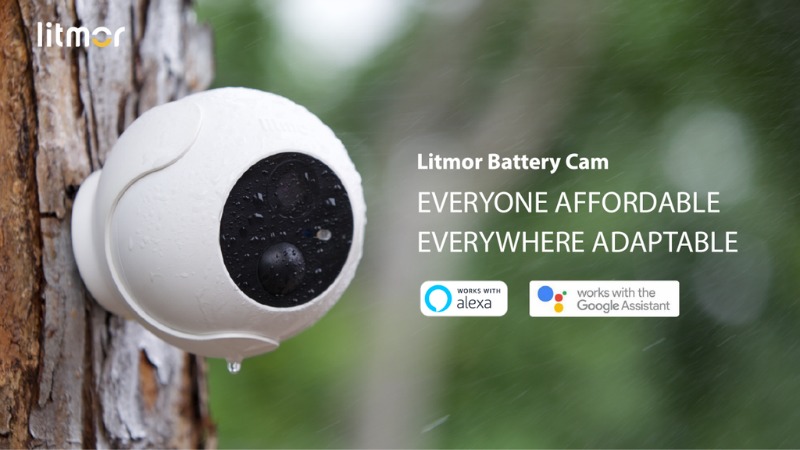 Some jack-wagon stole a package off my front porch a few months ago.
If only I'd had the Litmore Battery Cam, I'd have chased his a** down for a severe case of vigilante justice.
Uhhh, I mean I'd have promptly alerted the authorities, of course.
This highly portable HD camera packs a shocking amount of technology in an ultra-sleek design.
It features 2-way talk, night vision mode, a 1-year battery, and HD video capture.
P.S. Their "Kickstarter Special" price has potential burglars shaking in their boots!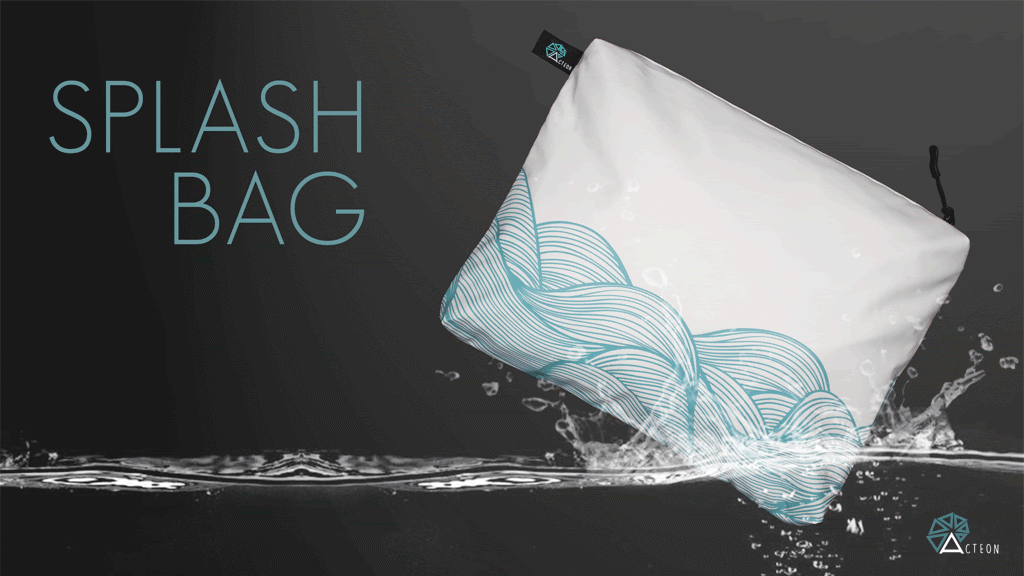 Is there anything worse than walking around in a wet bathing suit?
Yes.
Putting that bathing suit in your bag and making EVERYTHING soaking wet.
The Acteon Splash Bag is delightfully simple.
Put your wet stuff in, keep the rest bone dry.
That's it.
It's a truly effortless solution to the worst part of your beach or pool day.
P.S. At just 15 bucks, their early bird deals are flyin' off the shelves!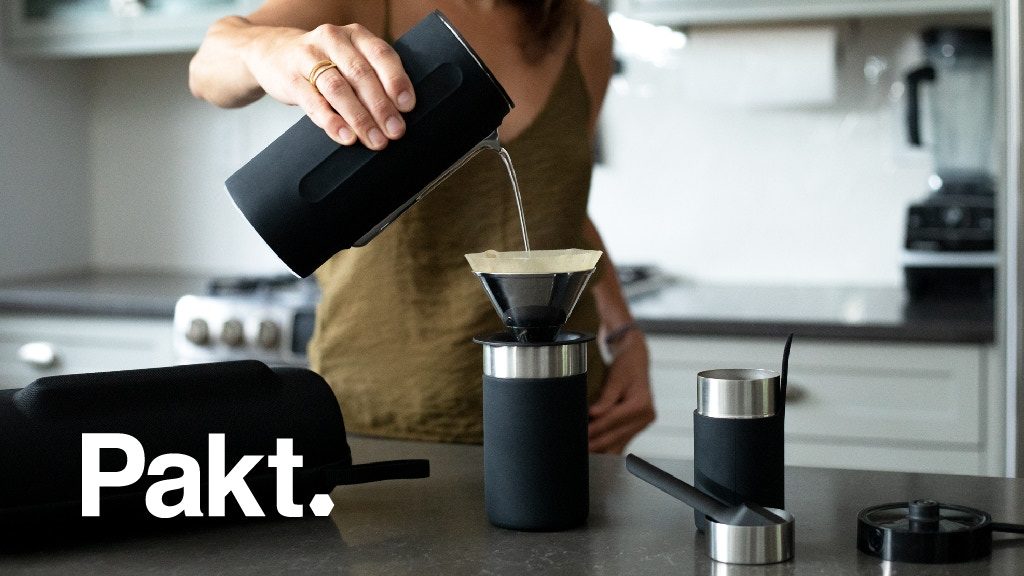 Of course I'm not addicted to coffee.*
*Fights through pounding headache and shaking hands to type that.
But making a quality cup of joe isn't always easy — especially when you're away from home.
Good thing the Pakt Coffee Kit is changing that in a BIG way.
This ultra-portable, all-in-one kit has everything you need to make a delicious cup of coffee anywhere on Earth.
Its brilliant design stacks into itself, and includes a stainless steel kettle, collapsable dripper, and double-walled travel mug.
So with this, literally all you need to achieve caffeinated bliss is a little bit of water and a place to plug it in.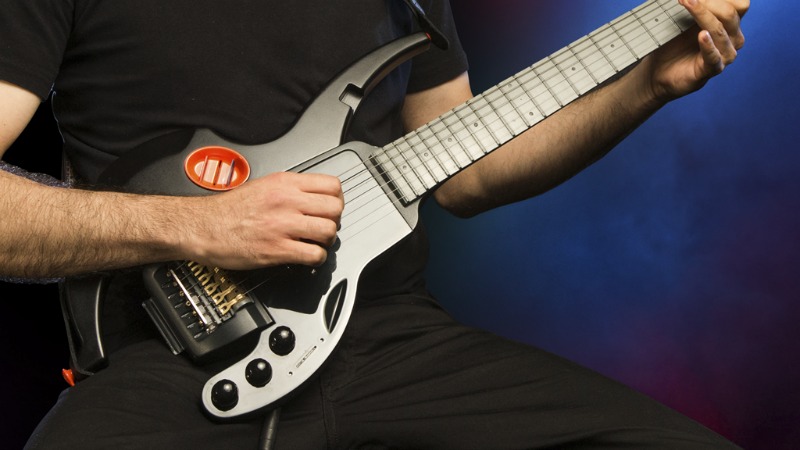 Eric Clapton, Jimi Hendrix, and now… YOU!
The greatest guitarists of all-time would KILL for the chance to tickle their fingers up and down this versatile bad boy.
But all you have to do is click that big green button below.
The Boaz One modular guitar is an earth-shattering musical advancement that combines a whopping 50 guitar styles in one.
Easily swap components in as little as 10 seconds to unleash an UNLIMITED selection of sounds sweeter than honey drippin' straight off the comb.
Whether you've been playing for years or are just getting started, THIS guitar has your name written all over it.
P.S. Most quality guitars cost thousands, but these early bird deals are so good they'll make your heart skip a beat!

---
Get these awesome projects delivered straight to your inbox! Sign up for The HypeSquad!
---
---
August 3rd – August 10th
---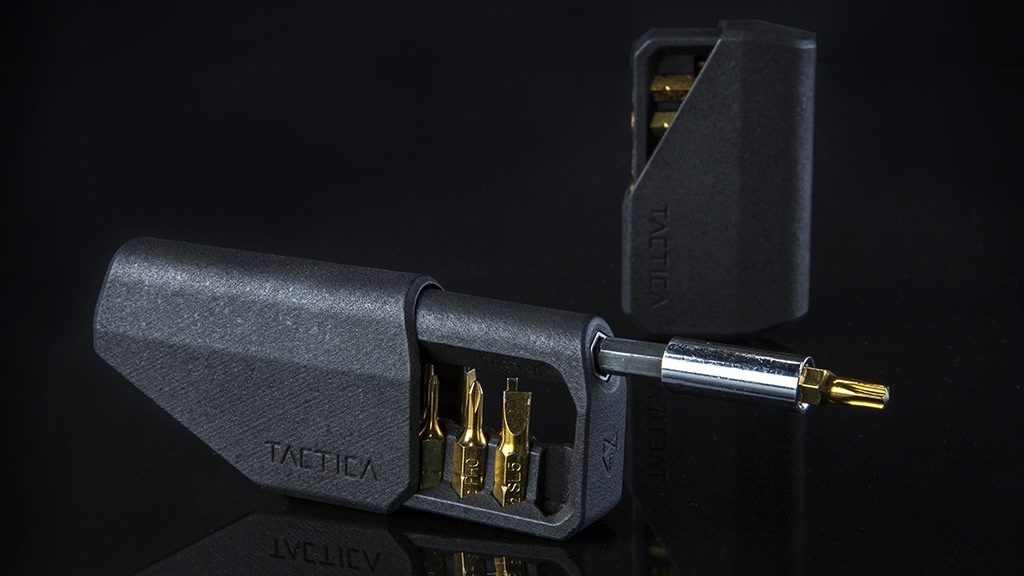 Here's a joke that I just made up…
What did the hammer say to the nail?
"Hey, screw you!"
Wow, that made absolutely no sense.
But you know what does make sense?
Carrying around this bad boy in your pocket 24 hours a day.
(Well, maybe not while you're sleeping.)
The M250 hex drive toolkit is an ABSURDLY COMPACT multi-tool that's like having 14 different screwdrivers in the palm of your hand.
It even features powerful magnetic retention and a super helpful extender to deliver unmatched torque when you need it most.
P.S. Their early bird special is a RIDICULOUSLY good deal.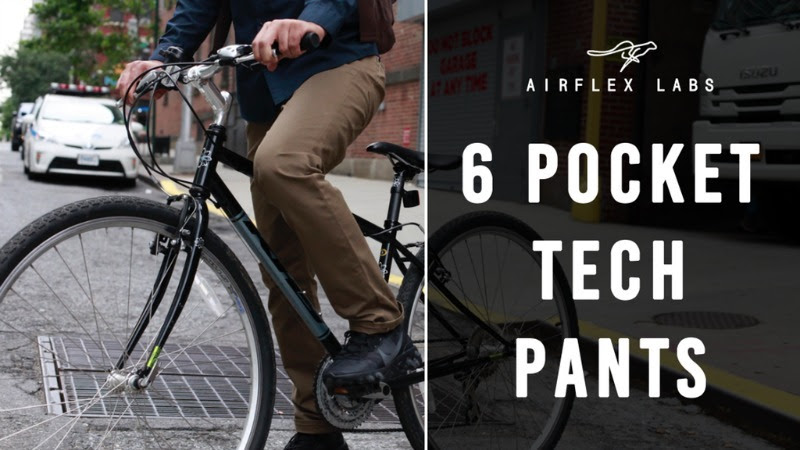 Are you wearing pants right now?
If not, don't worry.
I like to surf the web in my underwear, too.
But if you are, how do they feel?
Hot, stiff, and stuffy?
That's what I was afraid of.
Give the AirFlex Tech Pants a whirl instead.
These hybrid work pants blend comfort and style with a high-function fabric that helps your legs breathe even in the hottest weather.
Their wrinkle-resistant design comes with supremely forgiving gel padding around the waist for the PERFECT fit no matter what shape you're in.
P.S. As of this afternoon, they had a highly limited number of early birds left!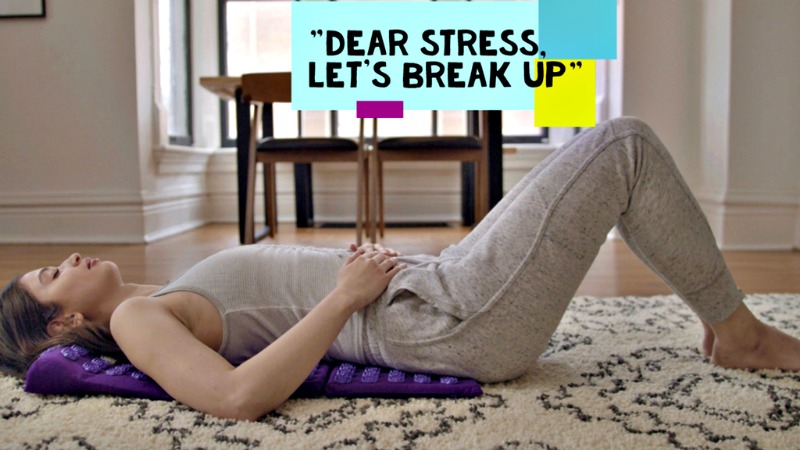 Work, life, and pretty much everything else, produces more stress than my mom experienced sitting shotgun while I was learning how to drive.
But what if there was a simple, easy way to wind down at the end of a long day?
Meet the GoRelax relaxation mat — the amazingly soothing answer to your dream of stress-free living.
192 scientifically placed Lotus stimulators trigger thousands of hard to reach pressure points to literally melt away pain, soreness, and stress.
Trust me, using this will 100% be the best 15 minutes of your day.
P.S. Good news! They have EARLY BIRD deals left!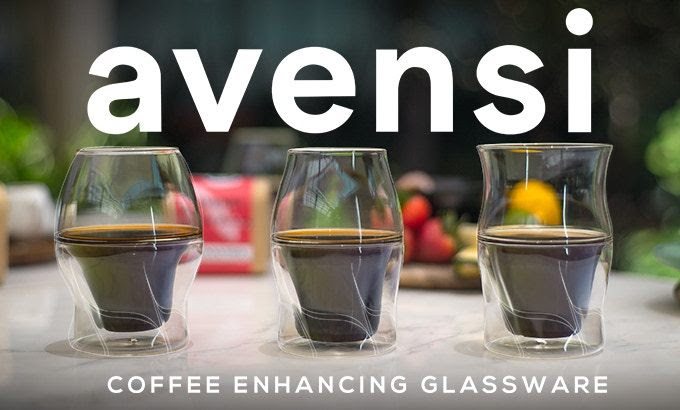 Be honest with me…
What did you pour YOUR coffee into this morning?
That mystery mug you stole from the break room that says, "World's Best Boss?"
(You know damn well it's not talking about your boss.)
A paper cup from Starbucks?
(But what about the trees, man!)
A YETI thermos?
(Those cost more than last month's rent!)
No matter what you use to hold your morning Cup of Joe, AVENSI coffee-enhancing glassware will BLOW IT OUT OF THE WATER.
Its revolutionary shape unleashes your coffee's full potential by maximizing its aroma, taste, and flavor through gentle swirling.
Simply put, your tastebuds won't know what hit 'em.
P.S. These glasses actually come in three different styles, but the best early bird deal is on the complete set!

---
Get these awesome projects delivered straight to your inbox! Sign up for The HypeSquad!
---
---
July 28th – August 2nd
---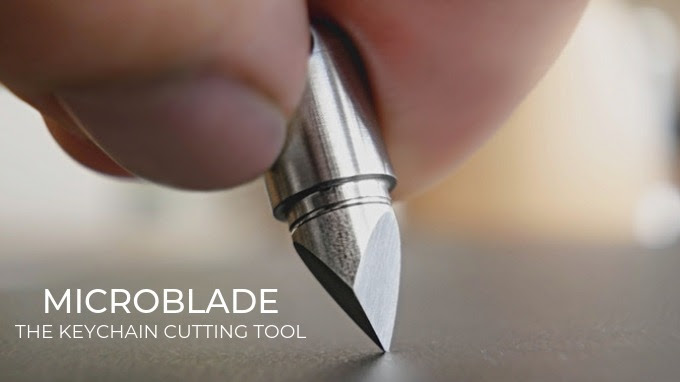 Powerfully small — like a baby with a rocket launcher.
That's how I'd describe the MICROBLADE PILL, a shockingly sleek keychain cutter that you'll use every single day.
This stainless steel BEAST slides right onto your keychain, offering unmatched slicing power in a blade the size of your thumbnail.
Whether you're opening your newest Amazon delivery, or defending yourself from that war-hungry infant, this EDC device belongs on YOUR keychain.
P.S. They're offering FREE SHIPPING worldwide!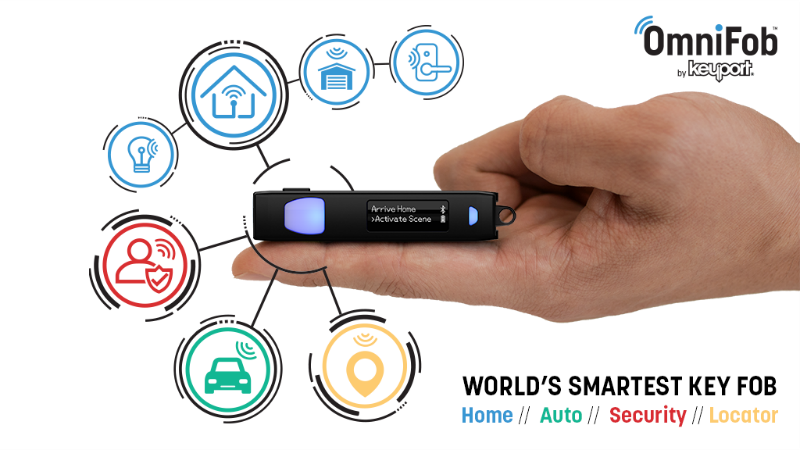 Have you ever gone over to a friend's house and had NO idea how to turn on their TV?
Then they grab the remote, push exactly 11 buttons in precise order and declare, "See, it's easy!"
When it comes to technology, simple is better.
And there's really nothing simpler than a smart key fob that controls everything around you.
Start your car, lock the door, or turn up the AC — all with the touch of a button.
Pretty much anything you can think of, OmniFob can do.
P.S. You can't put a price on convenience… wait, actually these guys did and it's surprisingly affordable!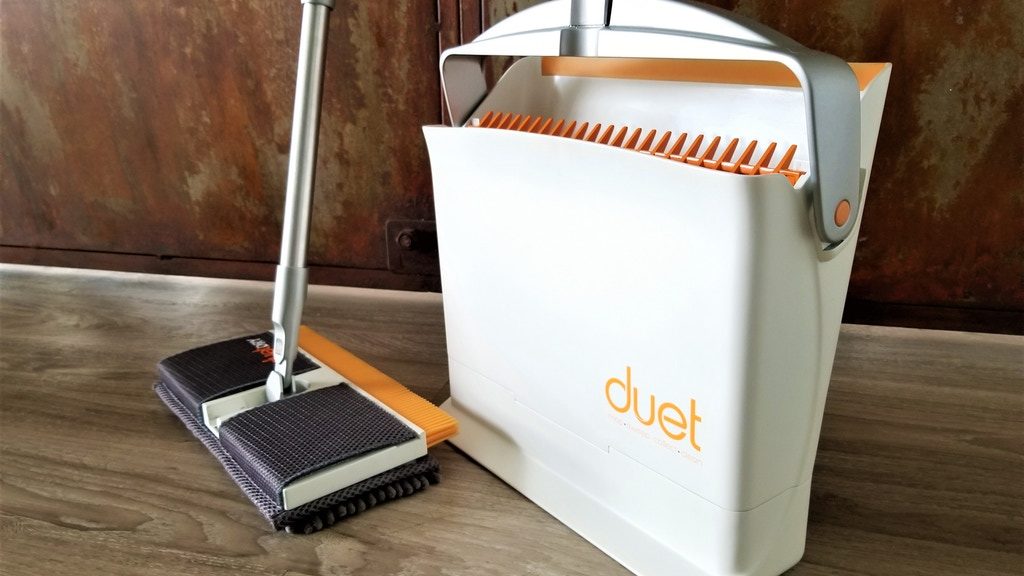 Pretty sure you'd die if you used the 5-second rule in my house.
Those floors are filthy, people.
But Duet is changing that in a BIG way.
This 4-in-1 floor cleaning wizard is a magical hybrid that makes cleaning up ANY mess an absolute breeze.
Dirt? Easy.
Mud? No problem.
Dog hair? It never stood a freakin' chance!
Go from mopping, to sweeping, and back again instantly with this wonderfully convenient device that literally cleans itself.
P.S. To say their early birds are a good deal is the understatement of the CENTURY!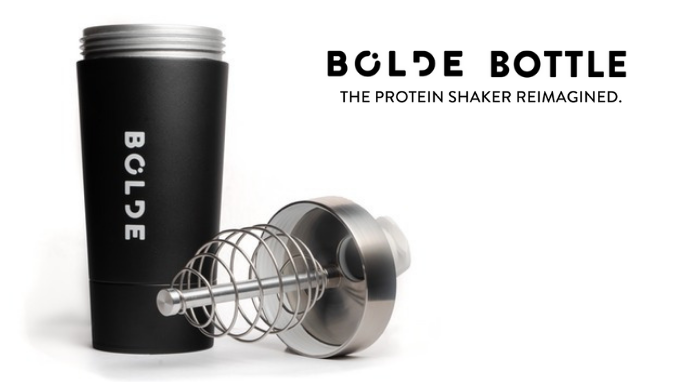 "Nice shaker, bro. You get that thing at Blockbuster??"
That's what you'll be asking every poor sap at the gym still using those old school plastic protein shakers.
They're about as cutting edge as your recording of The Titanic on VHS.
A game-changing stainless steel protein shaker that eliminates odor, prevents leaks, and roundhouse kicks obnoxious rattling into oblivion.
It's the ultimate gym accessory to help you stay in shape and look good doing it.
P.S. Their early bird pricing is about as enticing as a wide-open squat rack!

---
Get these awesome projects delivered straight to your inbox! Sign up for The HypeSquad!
---
---
July 20th – July 27th
---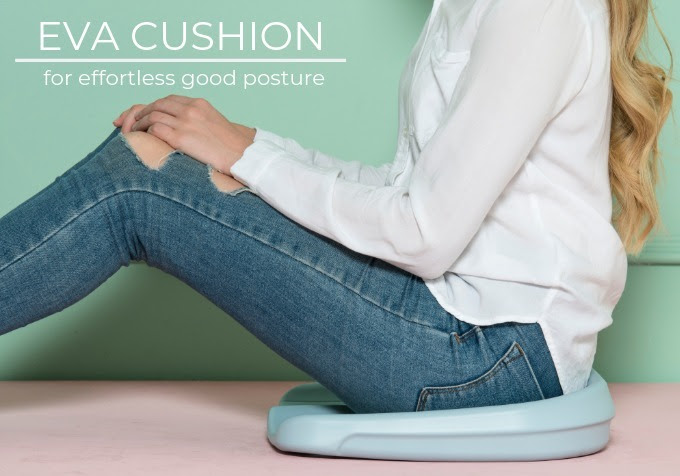 My parents live in Montana and DRIVE to North Carolina when they come to visit me.
That's 40 hours of continuous keister sitting.
But even half an hour in an uncomfortable seat can make anyone's bum hurt.
Which is why the EVA Cushion is the PERFECT, posture-correcting solution for ANY royal pains in your arse.
From road trips, to stadiums, and everywhere in between, this plush cushion provides crucial support to keep you comfortable and reduce pain while sitting for long stretches.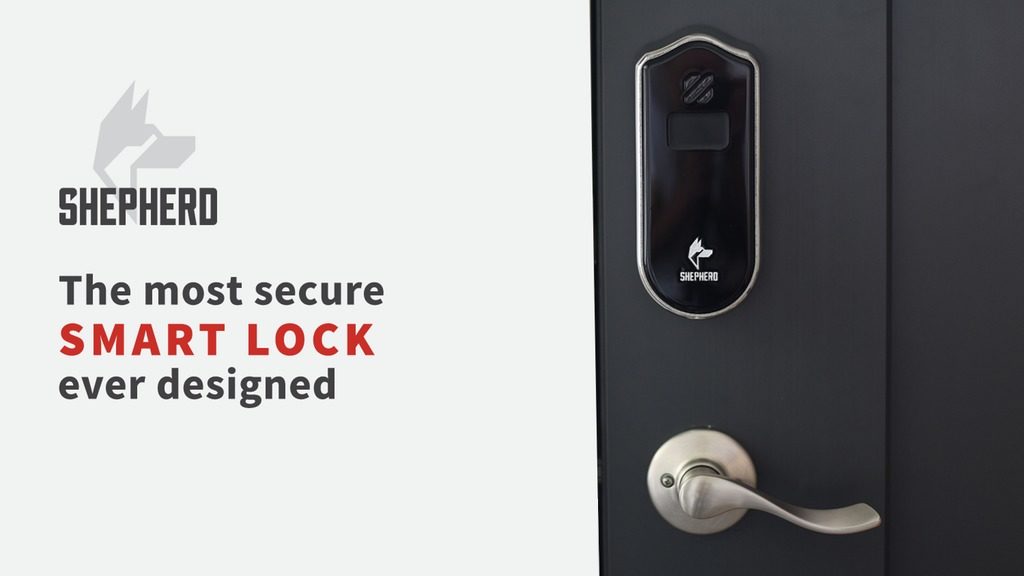 Ahhh, I remember it like it was yesterday…
The year was 2014 and we were hosting our final college party. I needed to go in my room for something, but the door was locked from the INSIDE.
"I'm being robbed," I thought before coming to my senses. "No… somebody's gettin' it on in there!"
I pounded on the door to no avail before my friend somehow picked the lock.
We burst in to find… an exceptionally drunk dude peeing in my closet.
You know what part of that story should scare you the most?
(No, it's not the dangers of binge-drinking, mom.)
It's the fact that my buddy picked the lock in about 10 seconds!
Protect YOUR home and family with Shepherd Lock, a keyless smart lock that transforms your current deadbolt into a high-tech fortress.
It easily installs to your current door WITHOUT the hassle of drilling, and even alerts you if there's a break-in attempt.
P.S. It gives you glorious peace of mind against home intruders (and urinating sophomores).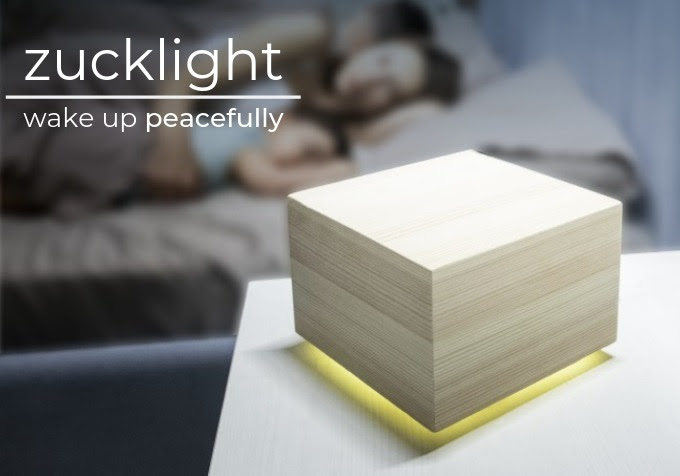 Have you ever woken up in the middle of the night with an endless stream of thoughts racing through your head?
"Wait, did I feed the dog?"
"Where on Earth is Amelia Earhart?!"
"Aw sh*t… I forgot to pick Billy up from school again!"
Stressful days lead to stressful nights, and waking up to check your phone is basically like chugging a Red Bull before taking a nap.
But what if there was a calmer, more peaceful way to know when it's time to get up?
Meet Zucklight, a gently glowing sleep box offering zen-like relaxation for totally stress-free mornings.
If you wake up to tranquil green, just close your eyes and drift back to sleep, it's not quite time to wake up. See yellow or red? It's time to roll, baby!
It's a wonderfully soothing way to start your day, and will help you get a far, far better night's rest.
P.S. Zucklight is a wireless charger and air quality monitor, too! 

---
Get these awesome projects delivered straight to your inbox! Sign up for The HypeSquad!
---
---
July 13th – July 18th
---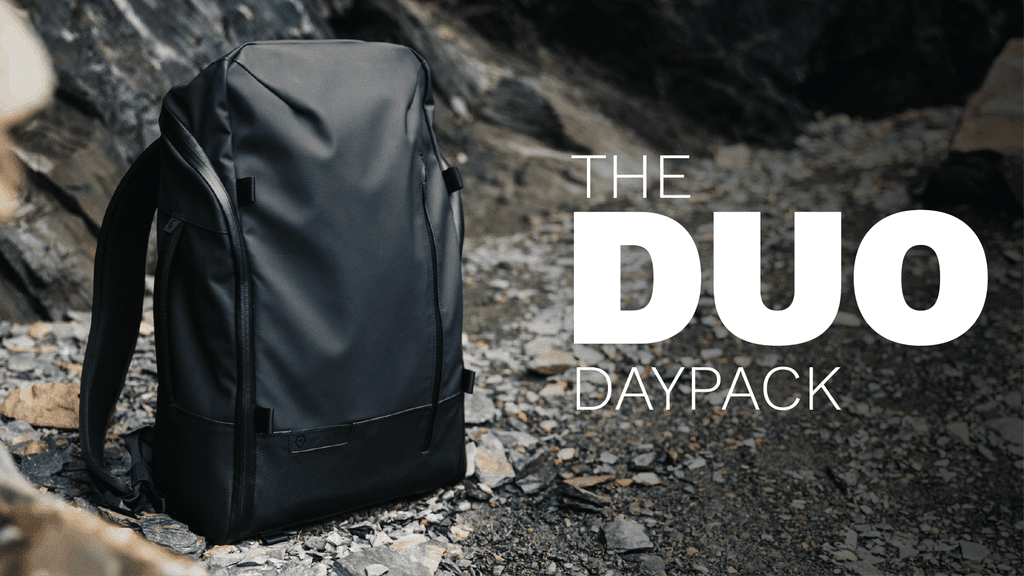 Have you ever asked somebody out and had them say no?
Remember how shitty that felt?
Well you're gonna feel the exact OPPOSITE when this freakin' BEAST of a backpack arrives at your door.
NOTHING ELSE combines this level of internal organization with waterproof ballistic fabric and an undeniably sexy design.
Instantly access your entire backpack thanks to InfiniteZip™ technology, which makes finding anything you need as easy as a swipe right on Tinder.
The DUO Daypack isn't the first backpack on Kickstarter, and it sure as heck won't be the last. But is it the best one ever made?
We'll let you be the judge of that.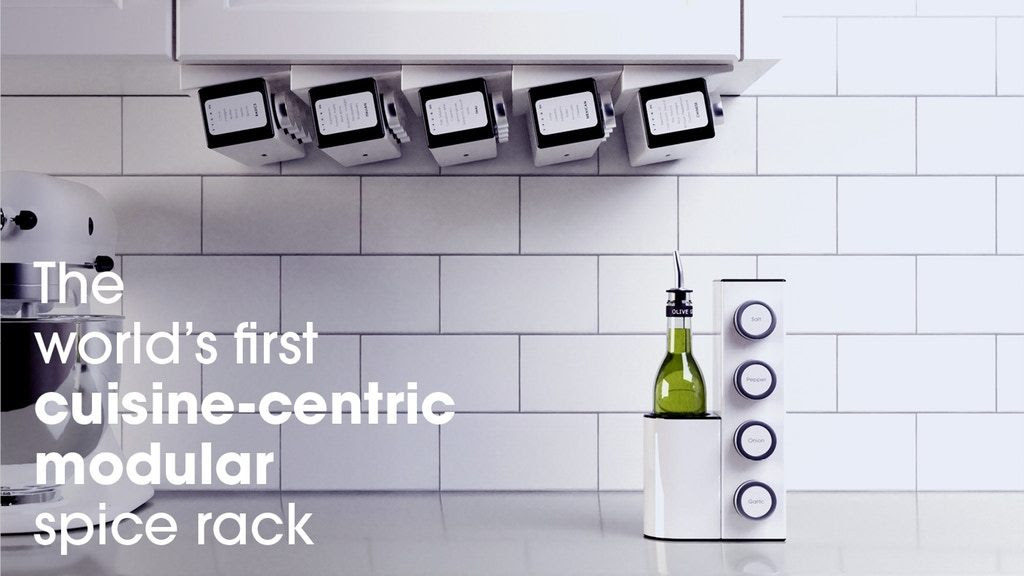 Confession time:
I make the same four meals over and over again.
If variety is the spice of life, then my life is BORING AF.
It's time for us to revitalize our cooking with the Chef Caddy — a completely reinvented magnetic spice rack that makes creating absurdly flavorful meals amazingly quick and easy.
Chef Caddy eliminates kitchen clutter with quick-release magnets that make neatly storing spices outrageously simple.
It even automatically groups complimentary spices together, helping you create mouthwatering meals even if you're not the next Top Chef.
P.S. If your spice cabinet looks like the inside of a pre-school after 57 three-year-olds just woke up from their naps, consider getting the "Extra Prepped" special set.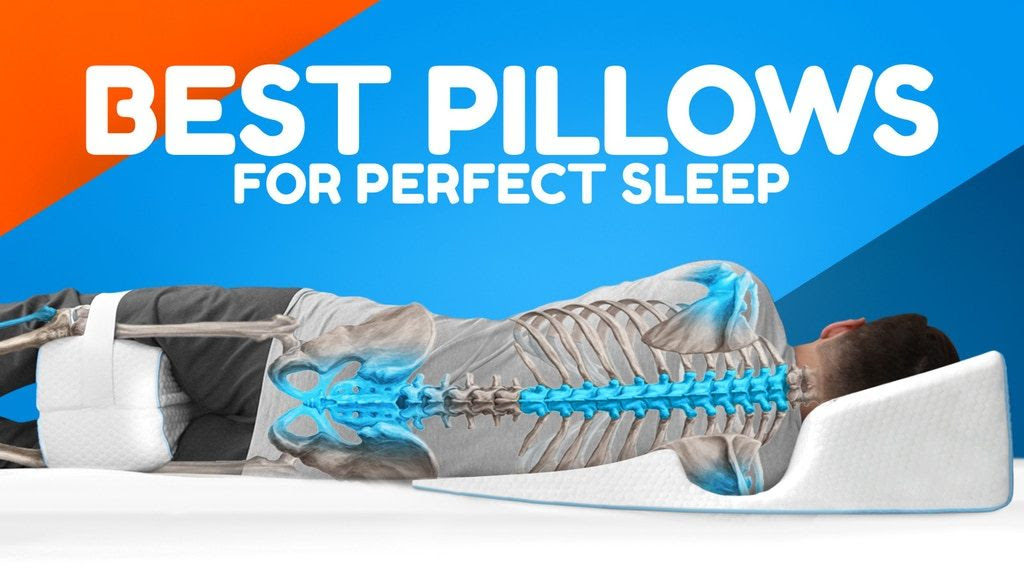 "But I already HAVE a pillow," you say. "Why would I need THIS one?!"
Read on, young Padawan, and I shall tell you a tale.
Snoring, heartburn, neck, back, and joint pain are all caused by the same thing…
Your body isn't in proper alignment while you sleep. But what's the solution?
Break up with your snoring partner, pop a couple of TUMS, and make an appointment with your local chiropractor?
NO!
Just get the Comfy Night orthopedic pillow set. It's a luxurious set of memory foam pillows that tackles ALL of those nighttime annoyances at once.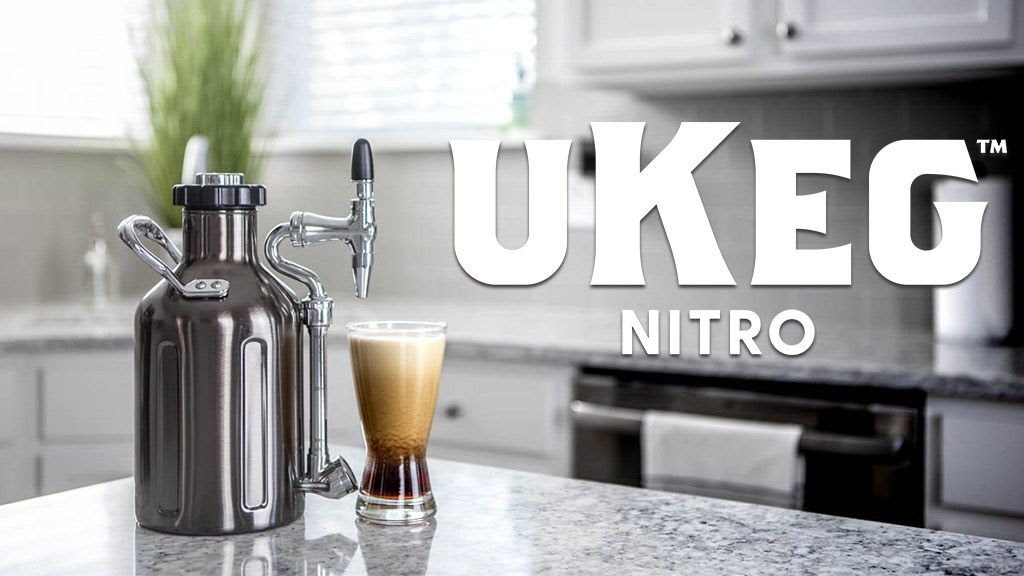 Add the world "nitro" to anything and it sounds roughly 187% more bada**.
Nitro-fueled.
Nitro-charged.
Nitro-puppies.
And now? The uKeg Nitro Cold Brew Coffee Maker.
It's essentially a coffee maker on steroids — crafting rich, creamy, nitro-infused cold brew on demand.
Never had nitro cold brew before? Well let's put it this way…
Your favorite coffee drink is about to become your SECOND favorite coffee drink.
P.S. This all-in-one device keeps this liquid gold fresh for WEEKS, too, so you'll always have a delicious pick-me-up ready to go.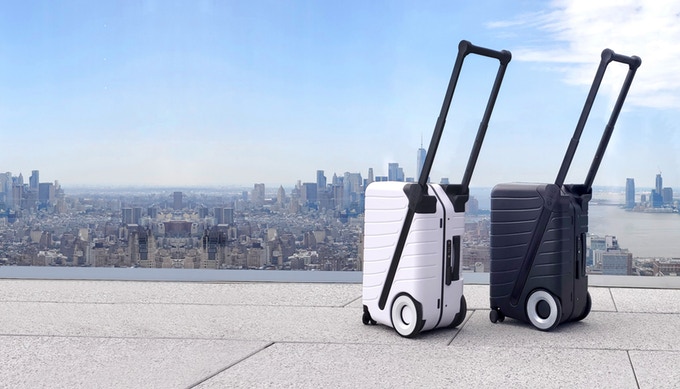 Have you ever been stuck in the middle seat on a cross-country flight?
Knees jammed into your chest…
Two sumo-wrestlers-in-training sandwiched on either side of you fighting over YOUR armrests.
If you're reading this, then you survived. Barely.
And while The SIX Carry-on Luggage can't help you escape middle seat hell…
It WILL make your traveling experience exponentially better.
They completely re-imagined what a carry-on can be — from the genius way it rolls, to how you pack your stuff, The SIX is a lesson in what brilliant design can do.
From an ergonomic handle that propels the bag forward to a re-engineered interior that gives you 10% more packing space, this is a delightfully SIMPLE bag that shuns fancy bells and whistles and gives you exactly what you need instead.

---
Get these awesome projects delivered straight to your inbox! Sign up for The HypeSquad!
---
---
July 5th – July 12th
---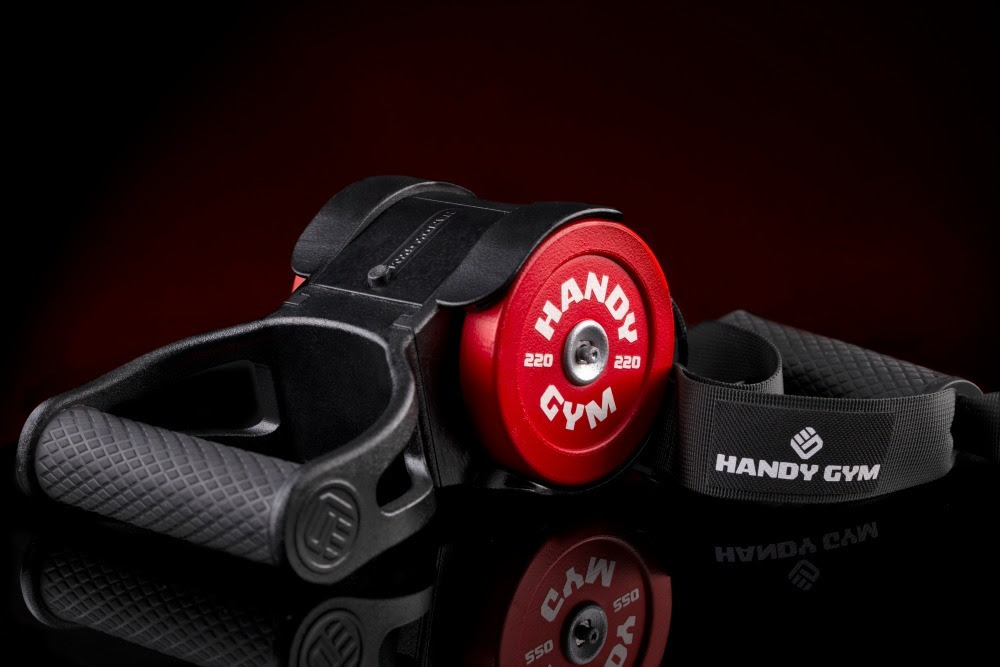 Gym memberships are awesome… at never getting used and wasting a boat load of money.
Handy Gym offers a refreshingly convenient alternative that gives you a full-body, muscle-blasting workout absolutely ANYWHERE!
Its uses the same inertial technology used by NASA to train astronauts.
With compact resistance of up to 220 pounds, it's the perfect, portable way to stay in shape no matter what excuses life throws your way.
P.S. Changing resistance disks couldn't be easier! Simply swap in the yellow, blue, or red disk for 12 different levels of power.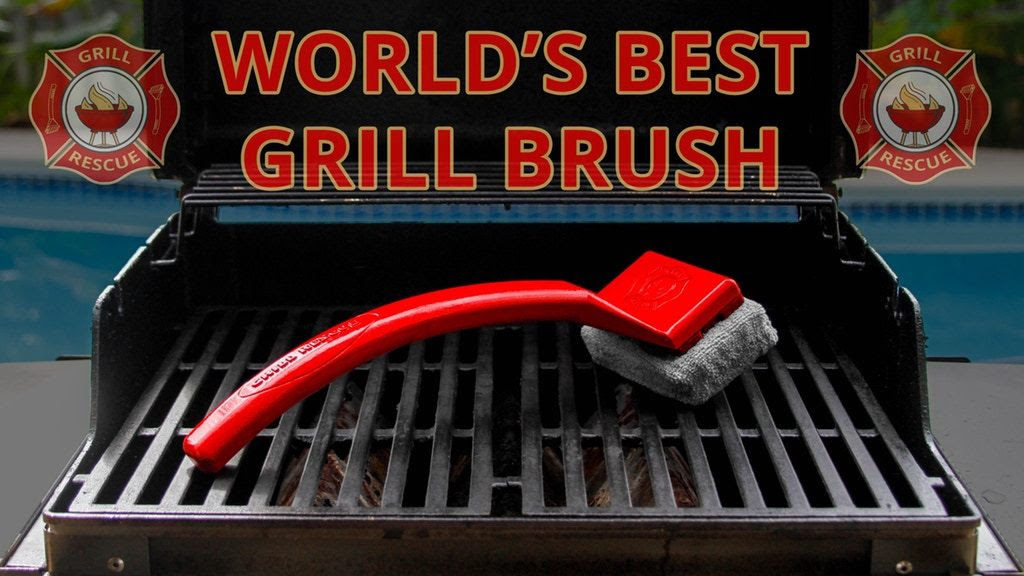 It's grillin' season, baby!
Butttt it's also grill cleaning season. Which, in a word, sucks.
Good thing Grill Rescue makes cleaning your grill wonderfully easy thanks to its genius use of steam.
Simply dip the brush in water, gently scrub your grill, and burnt-on food will disappear faster than my ex after I said, "I love you" for the first time.
It's a delightfully quick and easy way to clean up after those burgers, and even goes in the dishwasher when you're done.
P.S. The narrator has an, uh, interesting comparison 58 seconds into their video.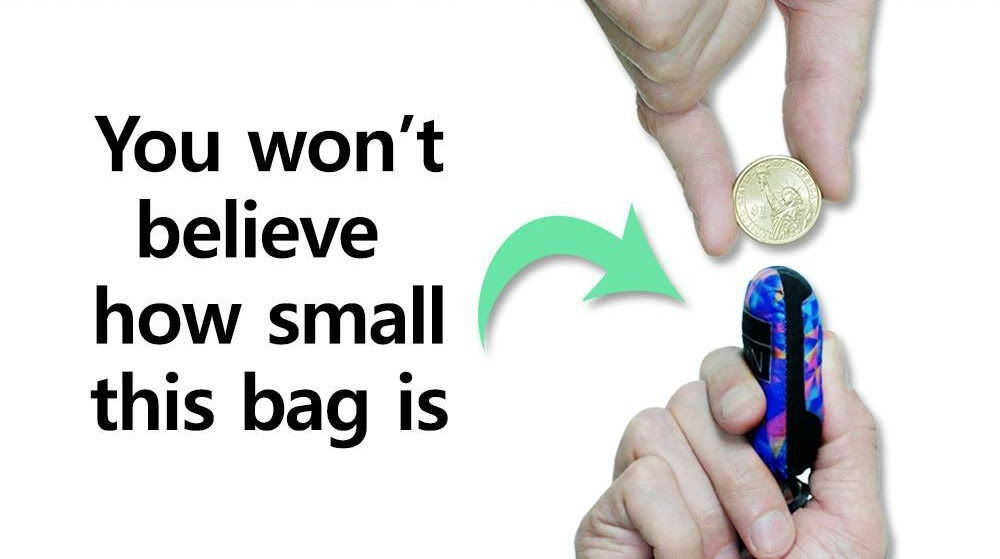 You've heard of Mom Strength, right?
When an everyday lady suddenly becomes the Incredible Hulk when her kid is in danger?
Well I'd like to coin a new term: Grocery Guns.
When your biceps pop out of your shirt from the strain of carrying 27 fully-loaded grocery bags because you REFUSE to take more than one trip inside.
Unfortunately for me, it's not gonna catch on because EVERYONE is getting the Nanobag 3.0 — the ultimate reusable shopping bag.
This ultra-light bag can handle your entire shopping list thanks to its reinforced diamond ripstop fabric.
P.S. 11 full-color styles will have you lookin' GOOD while saving the planet.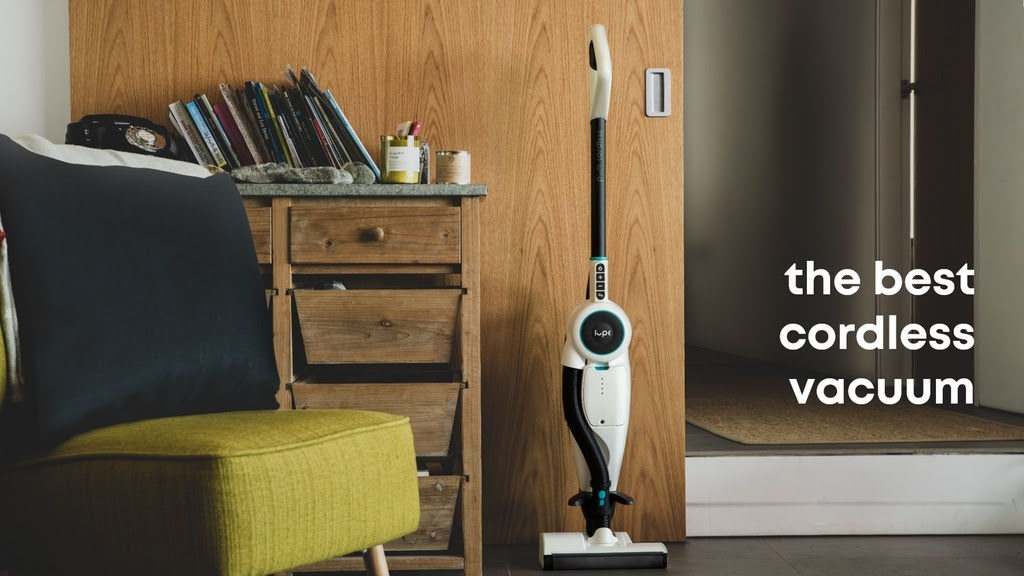 Most cordless vacuums have about as much power as a malnourished flamingo.
But not the Lupe Cordless Vacuum.
Its patented suction intensifier delivers shockingly strong suction that's literally TWICE as powerful as ANY other cordless cleaner out there.
Its fade-free power cleans your entire house on a single charge, while brilliantly designed built-in tools help you clean hard to reach spots with ease.
Love replacing disgusting vacuum bags?
Of course not!
And now you won't have to.
Lupe's super simple bagless container empties in the blink of an eye.

---
Want these projects delivered straight to your inbox? Sign up for The HypeSquad!
---
---
June 21st – June 28th
---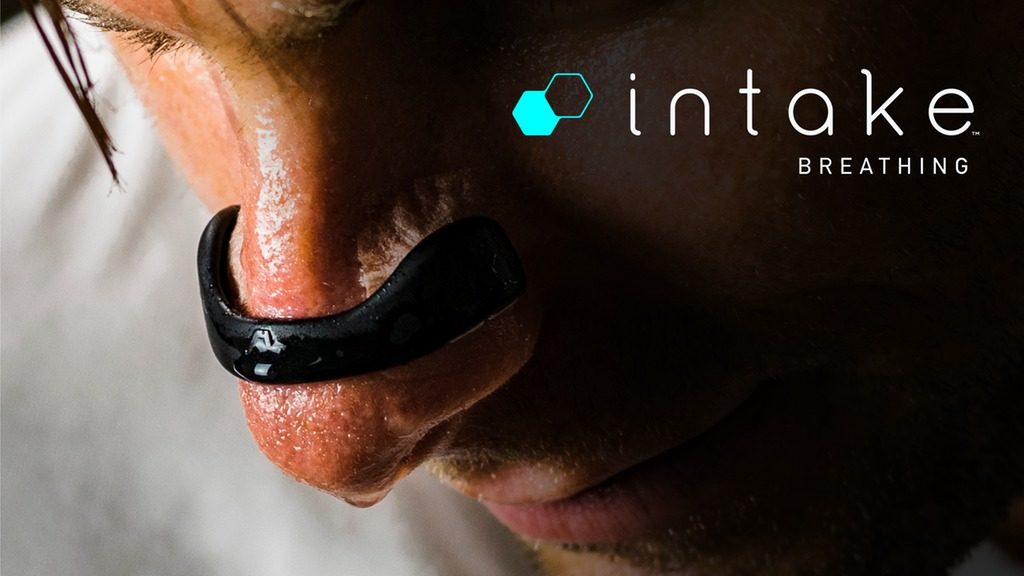 Breathe only through your nose for the next 10 seconds.
Seriously, try it!
How was it? Like stuffing an elephant into a Prius?
Try Intake instead.
It's the world's first magnetic nasal band that instantly opens your nasal passageways for maximum airflow, allowing you to experience amazingly full, deep breathing.
Whether you're on a run, in the gym, or just trying to get a better night's sleep, this miracle magnetic strip will have you breathing better than EVER before.
P.S. The beginning of their campaign video is pretty freakin' funny!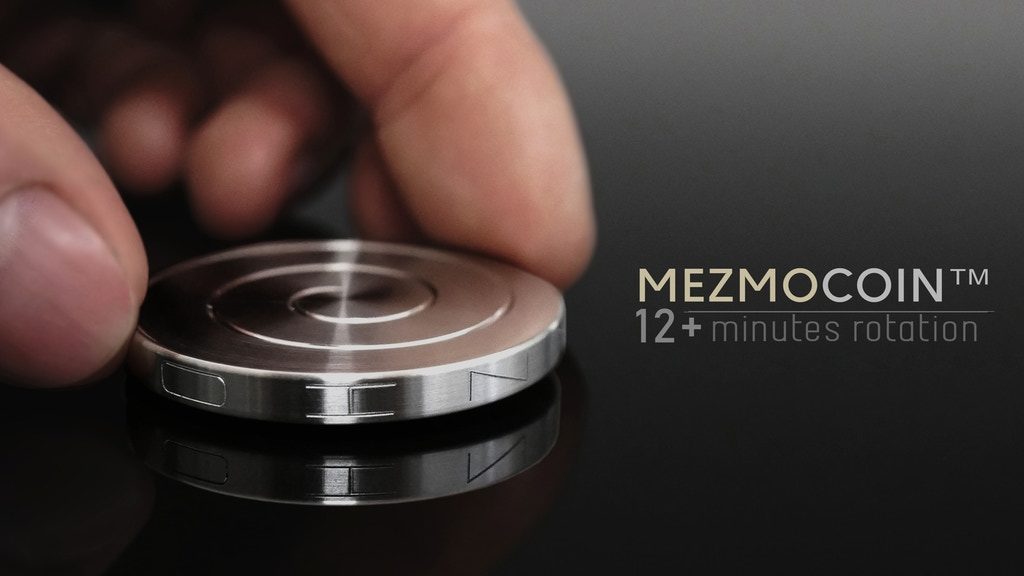 Blackbeard would've had his hands ALL OVER this booty.
Buttttt he's dead, so you can have it all to yourself!
MezmoCoin is a mesmerizing desktop toy engineered with aerospace grade precision out of solid metal and a tungsten carbide tip.
It provides endless entertainment as you procrastinate at work by spinning for a whopping 12 straight minutes.
WARNING: Side effects include a substantial increase in co-worker visits to your desk to check out your cool new toy. Yes, unfortunately even Steve from accounting.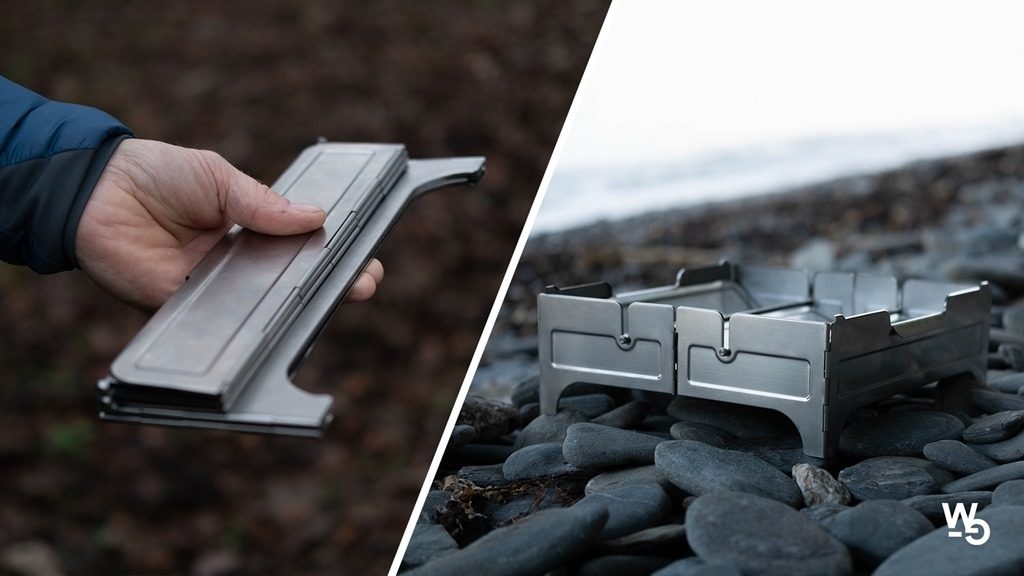 The Fire Safe is a supremely portable fire pit that lets you start and maintain a fire ANYWHERE.
This lightweight camping accessory assembles in seconds and perfectly elevates your fuel source above damp ground, so starting a fire — even when it's wet — has never been easier.
It's a clutch addition to any outdoorsman's arsenal and a virtual no-brainer for every camper.
P.S. Woo-hoo! They have EARLY BIRDS left!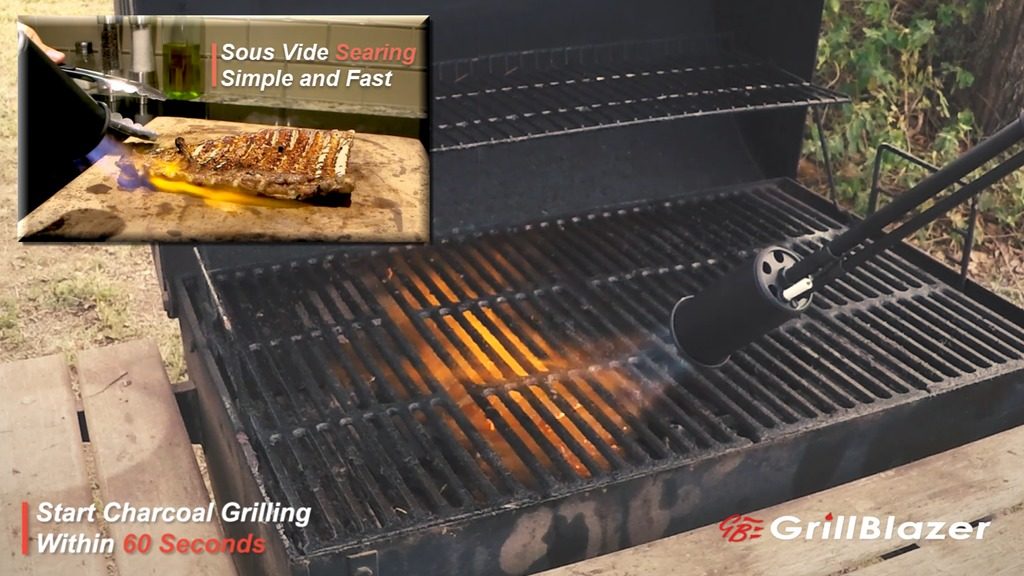 Did you get an insanely bada** mini-flamethrower for Father's Day?
No? Well then you NEED The GrillGun.
It's a high-powered torch that's ridiculously effective and absurdly fun to use. 
Light ANYTHING 5x faster — from charcoal grills to fire pits to campfires.
Our ancestors would literally KILL for this thing…
But all YOU have to do is click that green button to start grillin' like a boss.
P.S. You can get The GrillGun for a ridiculously low price and FREE SHIPPING right now! Go on, treat yourself, you know you deserve it!

---
Want these projects delivered straight to your inbox? Sign up for The HypeSquad!