Nothing is worse than outdated lists.
That's we update this one.
A lot.
So come back each and every week for 2019's best Kickstarter projects.
Want these awesome projects delivered directly to your inbox?
Sign up for The HypeSquad.
Most Popular Kickstarter Projects of 2019
---
August 19th – August 26th
---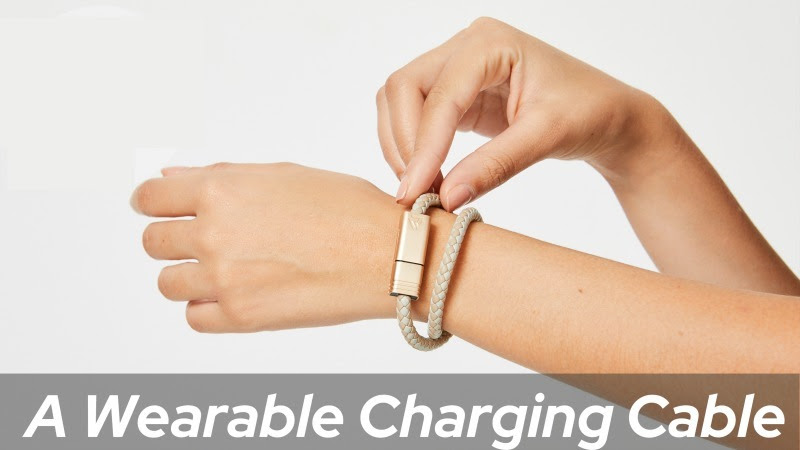 Look at your left wrist…
What do you see?
Your Apple Watch? A fitness tracker? An oddly shaped mole?
(You should probably get that checked out, by the way.)
But no matter what's on your wrist now, NILS 2.0 belongs there too.
It's an ultra-versatile charging cable disguised as a sleek bracelet that offers quick, convenient charging for just about ANY device.
Simply pop it off your wrist when your devices need extra juice and you'll NEVER be stranded with a dead phone again!
P.S. You can get this revolutionary wearable for a SHOCKINGLY LOW price!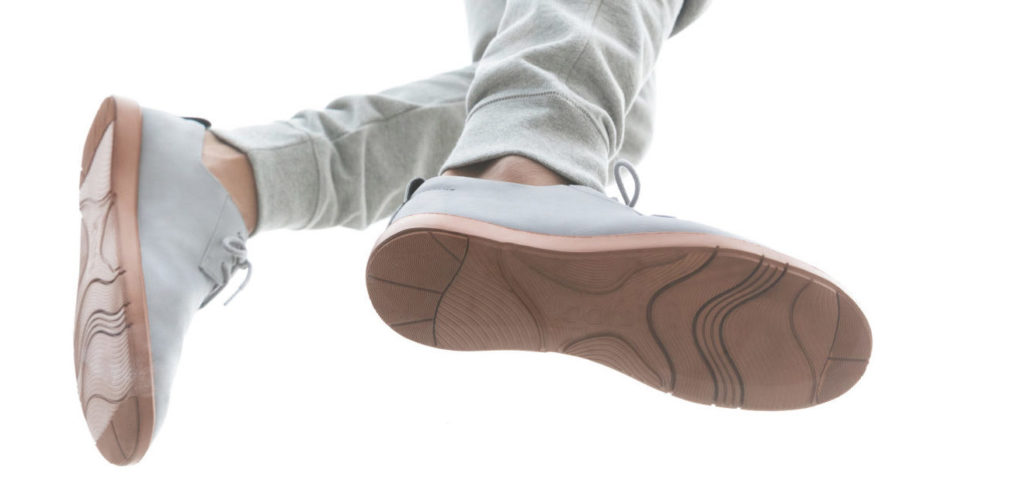 I just polled 97 people around the office, and the results are in…
These shoes BALL OUT!
From that early morning meeting to a late night happy hour, The Pacific is the dressy casual hybrid you've been looking for.
A lightweight, breathable alternative to standard dress shoes, these sustainable kicks are built for ALL DAY style and comfort.
You don't even have to wear socks thanks to their odor-resistant design!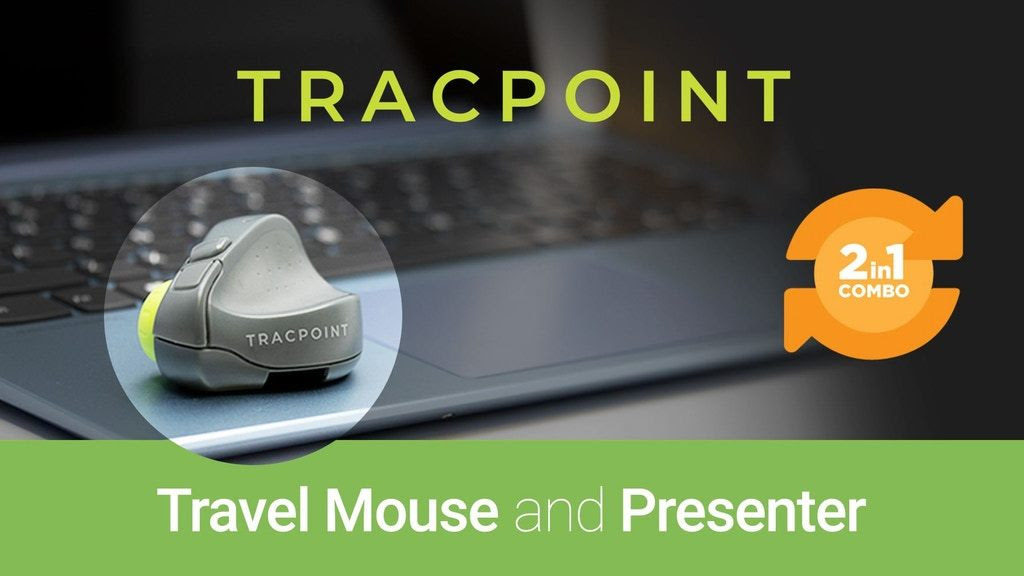 "Phew, thank GOODNESS this airplane has so much room to WORK!"
-nobody, ever
Space is at an all-time premium on the go.
So why not use a gadget that's the right size for the job?
The TRACPOINT Mouse & Presenter is a total game-changer for travelers.
Its compact size lets you work absolutely ANYWHERE and drastically increases productivity by freeing you from the dreaded trackpad.
But it's not just a wireless travel mouse…
DOMINATE presentations with its built-in spotlight, and breeze through slides with on-screen navigation control.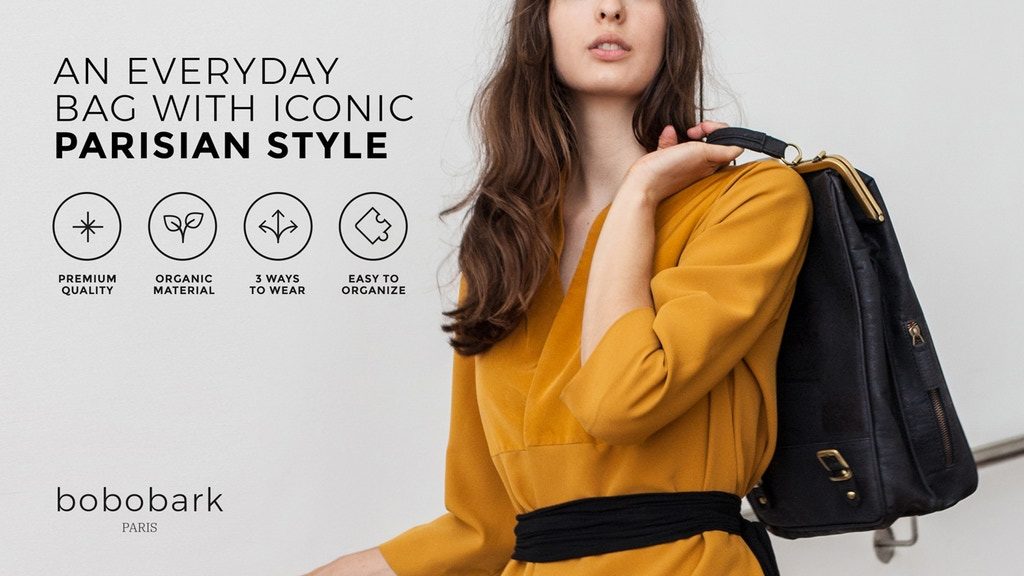 Ladies…
It's ok, I know.
The inside of your current bag looks a lot like your last relationship — messy, complicated, and undeniably unpleasant.
Simplify your life with bobobark, an ultra-stylish designer bag inspired by the magic of Paris and handcrafted for YOU.
Its 3-in-1 versatility lets you go from backpack, to briefcase, to shoulder bag instantly while a 180° clamshell clasp reveals an easily organized, plus size main compartment.
The premium cork fabric is gently polished in Portugal, making it as soft and supple as leather, while remaining 3x as light.
P.S. Get an AMAZING $80 off by snagging one of their early bird rewards before they sell out!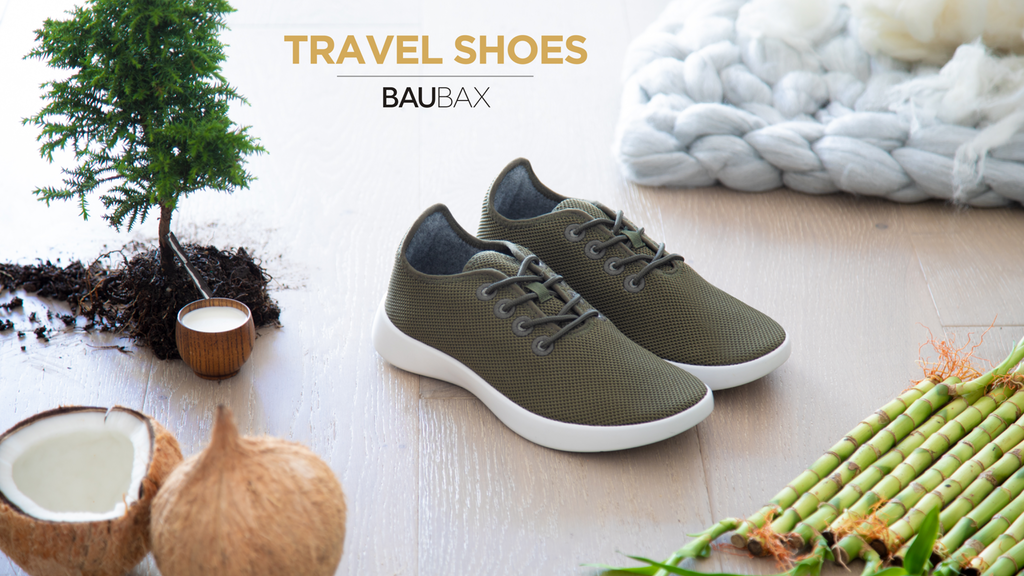 You and your shoes have been through A LOT together.
Evening jogs. Sunday strolls.
And who could forget that time you stepped in "mud" only to realize…
Yup, that was dog sh*t.
So, given that shockingly smelly memory, don't you think it's time for a change?
Upgrade to BauBax Travel Shoes — a GLORIOUSLY comfortable blend of cushioning coconut coir, soothing merino wool, and cooling bamboo fabric.​
These shoes feel like you're walking on a cloud made of flower petals.
Actually, they feel BETTER than that.
And the best part?
They come in eight wonderfully unique styles from dressy to casual for both men AND women, making them the PERFECT match for any outfit.
So, the choice is yours.
Stick with your trusty "mud" covered shoes, or experience something wildly different with a pair of these.
P.S. This project just launched so here's your chance to snag highly limited early birds!
P.P.S. Delivery is guaranteed by Christmas and you'll unlock FREE SHIPPING with two or more pairs. (They make a great gift!)

---
Get these awesome projects delivered straight to your inbox! Sign up for The HypeSquad!
---
---
August 11th – August 18th
---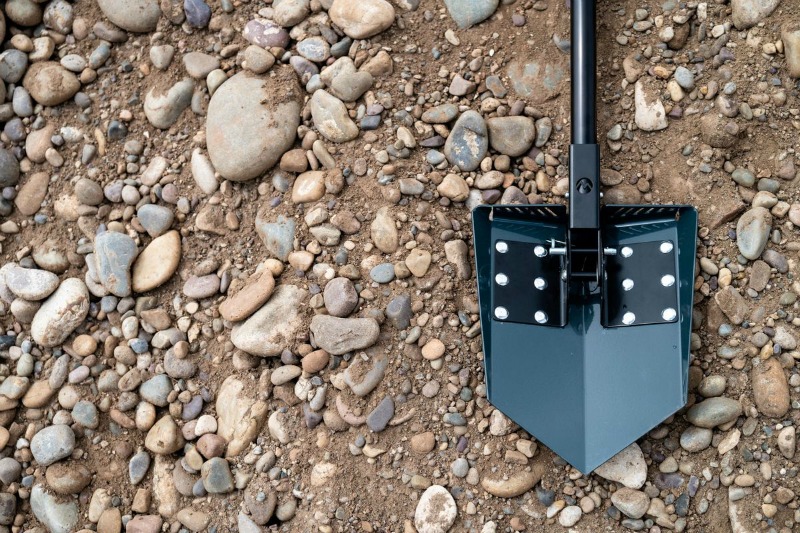 I bet if the kids from Holes used these shovels, The Warden wouldn't have been so pissed off all the time.
The Delta Shovel is a high-grade hauler.
An earth-mover powerful enough to handle ANY job and portable enough to take ANYWHERE.
It's a full-size, heavy-duty shovel that fully collapses in seconds, making this the PERFECT digging tool for camping and more!
P.S. The Delta Shovel comes in your choice of ultra-light aircraft grade aluminum OR ridiculously rugged American-made steel.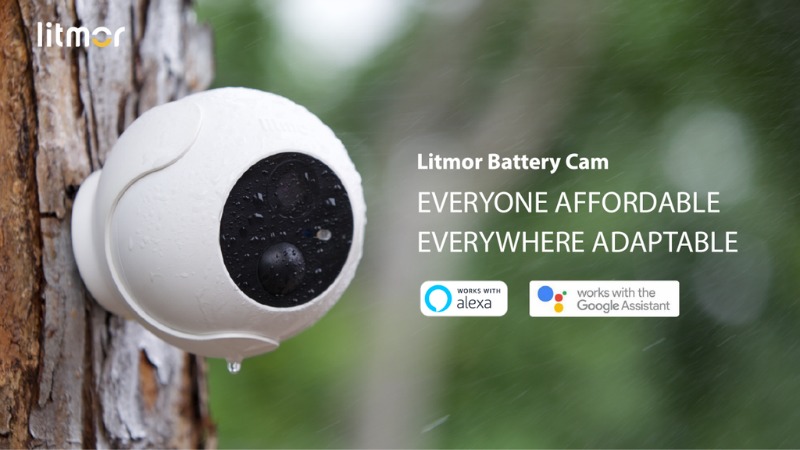 Some jack-wagon stole a package off my front porch a few months ago.
If only I'd had the Litmore Battery Cam, I'd have chased his a** down for a severe case of vigilante justice.
Uhhh, I mean I'd have promptly alerted the authorities, of course.
This highly portable HD camera packs a shocking amount of technology in an ultra-sleek design.
It features 2-way talk, night vision mode, a 1-year battery, and HD video capture.
P.S. Their "Kickstarter Special" price has potential burglars shaking in their boots!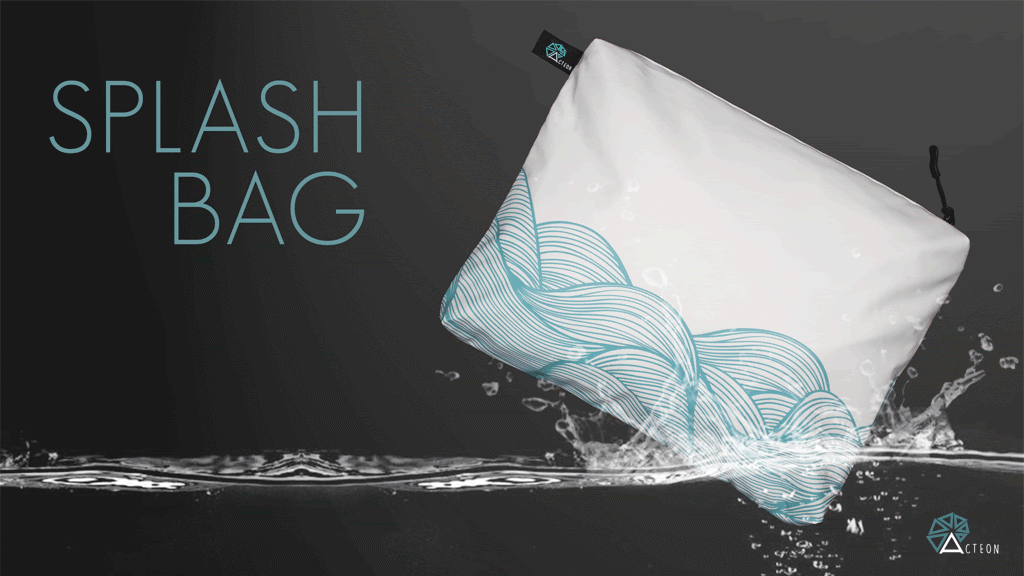 Is there anything worse than walking around in a wet bathing suit?
Yes.
Putting that bathing suit in your bag and making EVERYTHING soaking wet.
The Acteon Splash Bag is delightfully simple.
Put your wet stuff in, keep the rest bone dry.
That's it.
It's a truly effortless solution to the worst part of your beach or pool day.
P.S. At just 15 bucks, their early bird deals are flyin' off the shelves!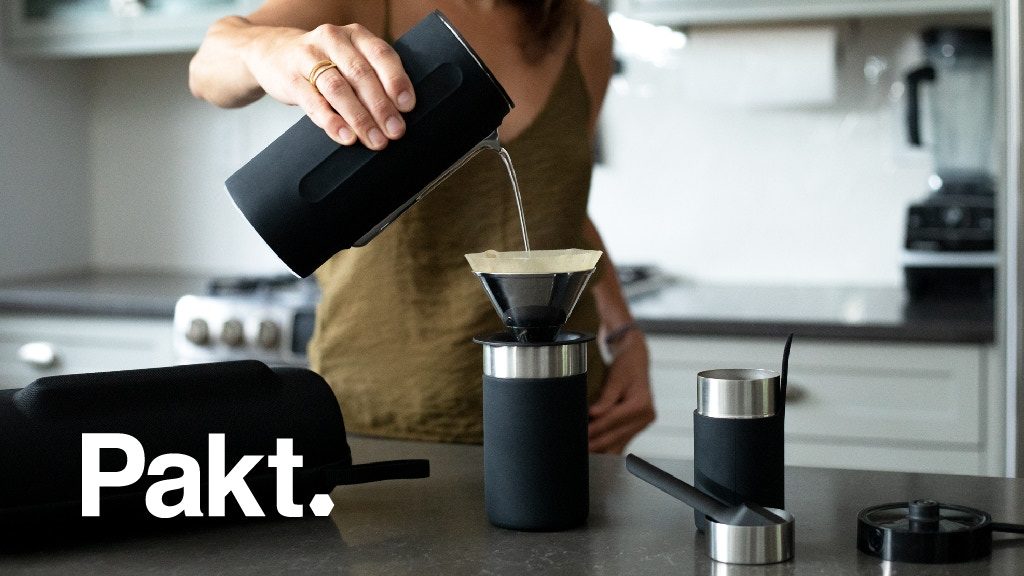 Of course I'm not addicted to coffee.*
*Fights through pounding headache and shaking hands to type that.
But making a quality cup of joe isn't always easy — especially when you're away from home.
Good thing the Pakt Coffee Kit is changing that in a BIG way.
This ultra-portable, all-in-one kit has everything you need to make a delicious cup of coffee anywhere on Earth.
Its brilliant design stacks into itself, and includes a stainless steel kettle, collapsable dripper, and double-walled travel mug.
So with this, literally all you need to achieve caffeinated bliss is a little bit of water and a place to plug it in.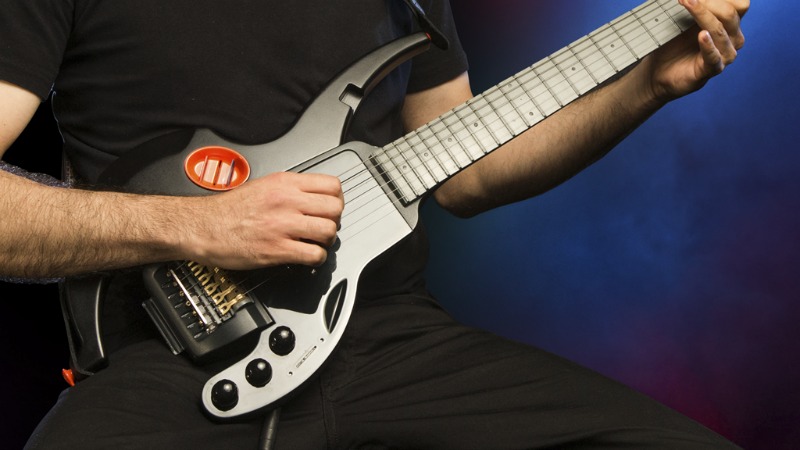 Eric Clapton, Jimi Hendrix, and now… YOU!
The greatest guitarists of all-time would KILL for the chance to tickle their fingers up and down this versatile bad boy.
But all you have to do is click that big green button below.
The Boaz One modular guitar is an earth-shattering musical advancement that combines a whopping 50 guitar styles in one.
Easily swap components in as little as 10 seconds to unleash an UNLIMITED selection of sounds sweeter than honey drippin' straight off the comb.
Whether you've been playing for years or are just getting started, THIS guitar has your name written all over it.
P.S. Most quality guitars cost thousands, but these early bird deals are so good they'll make your heart skip a beat!

---
Get these awesome projects delivered straight to your inbox! Sign up for The HypeSquad!
---
---
August 3rd – August 10th
---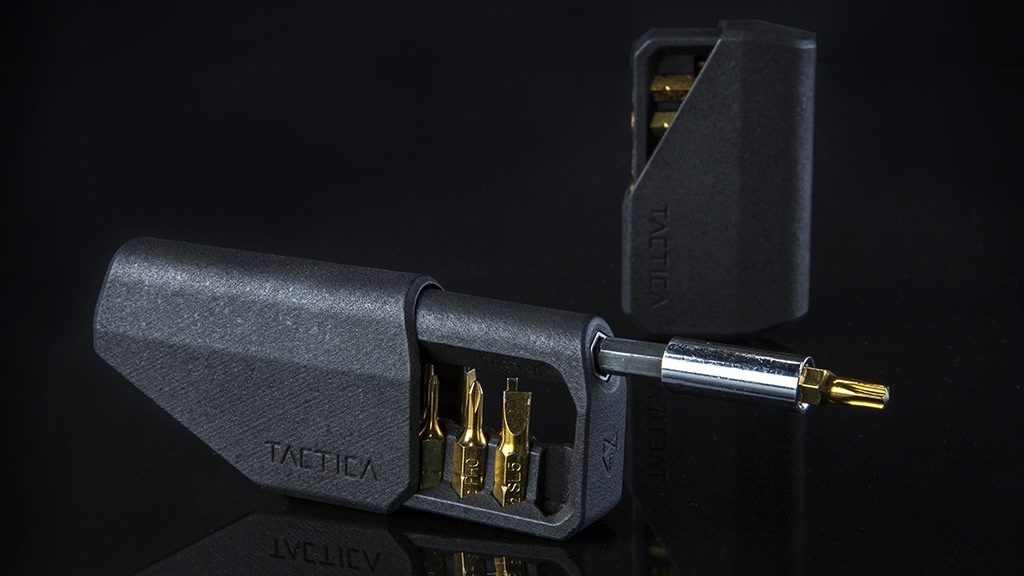 Here's a joke that I just made up…
What did the hammer say to the nail?
"Hey, screw you!"
Wow, that made absolutely no sense.
But you know what does make sense?
Carrying around this bad boy in your pocket 24 hours a day.
(Well, maybe not while you're sleeping.)
The M250 hex drive toolkit is an ABSURDLY COMPACT multi-tool that's like having 14 different screwdrivers in the palm of your hand.
It even features powerful magnetic retention and a super helpful extender to deliver unmatched torque when you need it most.
P.S. Their early bird special is a RIDICULOUSLY good deal.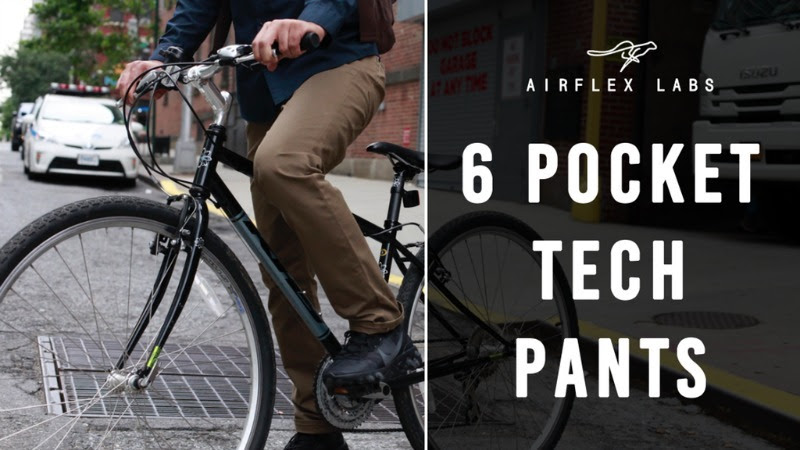 Are you wearing pants right now?
If not, don't worry.
I like to surf the web in my underwear, too.
But if you are, how do they feel?
Hot, stiff, and stuffy?
That's what I was afraid of.
Give the AirFlex Tech Pants a whirl instead.
These hybrid work pants blend comfort and style with a high-function fabric that helps your legs breathe even in the hottest weather.
Their wrinkle-resistant design comes with supremely forgiving gel padding around the waist for the PERFECT fit no matter what shape you're in.
P.S. As of this afternoon, they had a highly limited number of early birds left!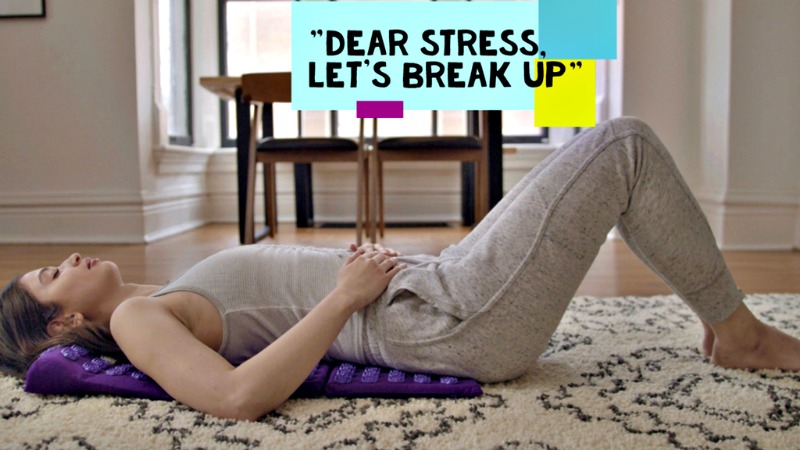 Work, life, and pretty much everything else, produces more stress than my mom experienced sitting shotgun while I was learning how to drive.
But what if there was a simple, easy way to wind down at the end of a long day?
Meet the GoRelax relaxation mat — the amazingly soothing answer to your dream of stress-free living.
192 scientifically placed Lotus stimulators trigger thousands of hard to reach pressure points to literally melt away pain, soreness, and stress.
Trust me, using this will 100% be the best 15 minutes of your day.
P.S. Good news! They have EARLY BIRD deals left!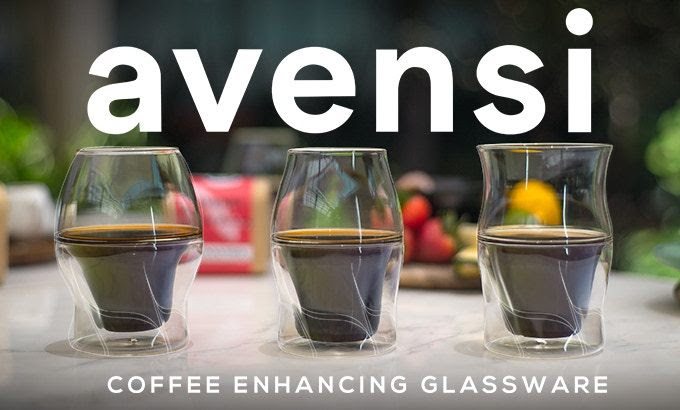 Be honest with me…
What did you pour YOUR coffee into this morning?
That mystery mug you stole from the break room that says, "World's Best Boss?"
(You know damn well it's not talking about your boss.)
A paper cup from Starbucks?
(But what about the trees, man!)
A YETI thermos?
(Those cost more than last month's rent!)
No matter what you use to hold your morning Cup of Joe, AVENSI coffee-enhancing glassware will BLOW IT OUT OF THE WATER.
Its revolutionary shape unleashes your coffee's full potential by maximizing its aroma, taste, and flavor through gentle swirling.
Simply put, your tastebuds won't know what hit 'em.
P.S. These glasses actually come in three different styles, but the best early bird deal is on the complete set!

---
Get these awesome projects delivered straight to your inbox! Sign up for The HypeSquad!
---
---
July 28th – August 2nd
---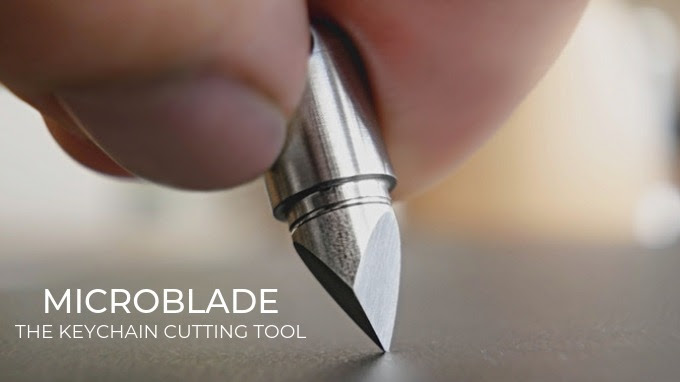 Powerfully small — like a baby with a rocket launcher.
That's how I'd describe the MICROBLADE PILL, a shockingly sleek keychain cutter that you'll use every single day.
This stainless steel BEAST slides right onto your keychain, offering unmatched slicing power in a blade the size of your thumbnail.
Whether you're opening your newest Amazon delivery, or defending yourself from that war-hungry infant, this EDC device belongs on YOUR keychain.
P.S. They're offering FREE SHIPPING worldwide!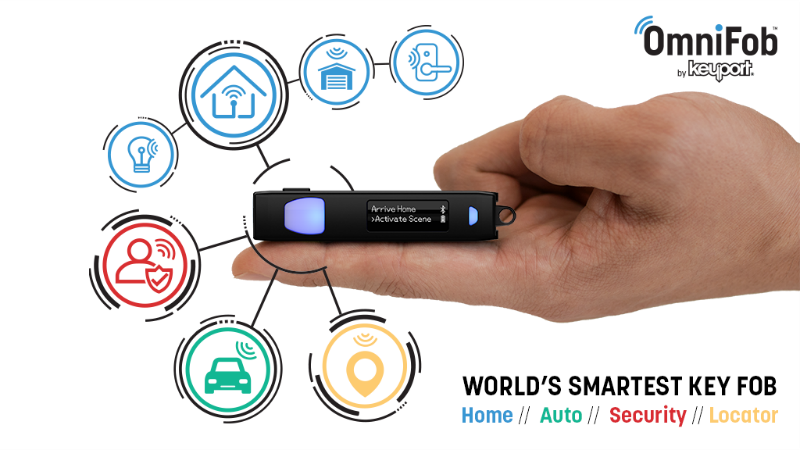 Have you ever gone over to a friend's house and had NO idea how to turn on their TV?
Then they grab the remote, push exactly 11 buttons in precise order and declare, "See, it's easy!"
When it comes to technology, simple is better.
And there's really nothing simpler than a smart key fob that controls everything around you.
Start your car, lock the door, or turn up the AC — all with the touch of a button.
Pretty much anything you can think of, OmniFob can do.
P.S. You can't put a price on convenience… wait, actually these guys did and it's surprisingly affordable!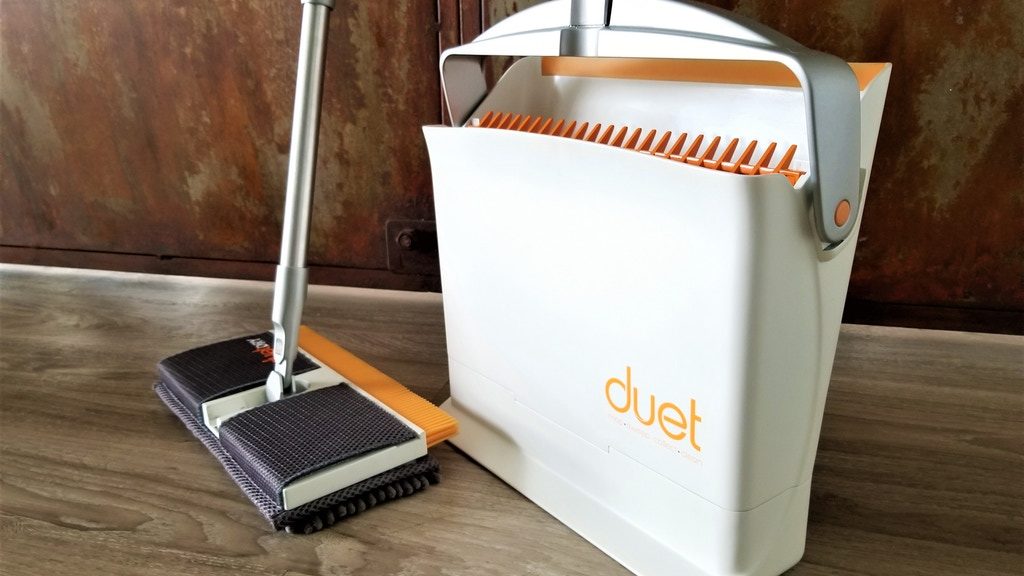 Pretty sure you'd die if you used the 5-second rule in my house.
Those floors are filthy, people.
But Duet is changing that in a BIG way.
This 4-in-1 floor cleaning wizard is a magical hybrid that makes cleaning up ANY mess an absolute breeze.
Dirt? Easy.
Mud? No problem.
Dog hair? It never stood a freakin' chance!
Go from mopping, to sweeping, and back again instantly with this wonderfully convenient device that literally cleans itself.
P.S. To say their early birds are a good deal is the understatement of the CENTURY!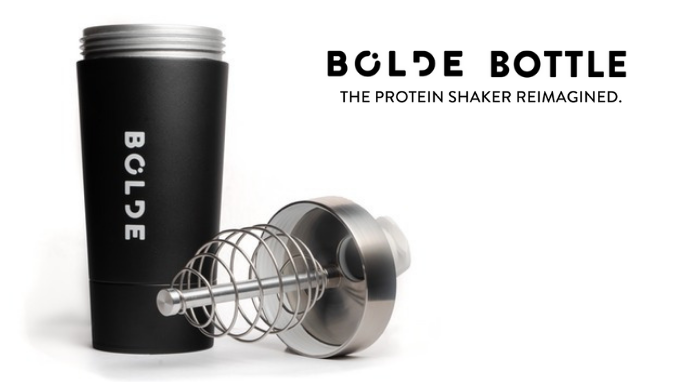 "Nice shaker, bro. You get that thing at Blockbuster??"
That's what you'll be asking every poor sap at the gym still using those old school plastic protein shakers.
They're about as cutting edge as your recording of The Titanic on VHS.
A game-changing stainless steel protein shaker that eliminates odor, prevents leaks, and roundhouse kicks obnoxious rattling into oblivion.
It's the ultimate gym accessory to help you stay in shape and look good doing it.
P.S. Their early bird pricing is about as enticing as a wide-open squat rack!

---
Get these awesome projects delivered straight to your inbox! Sign up for The HypeSquad!
---
---
July 20th – July 27th
---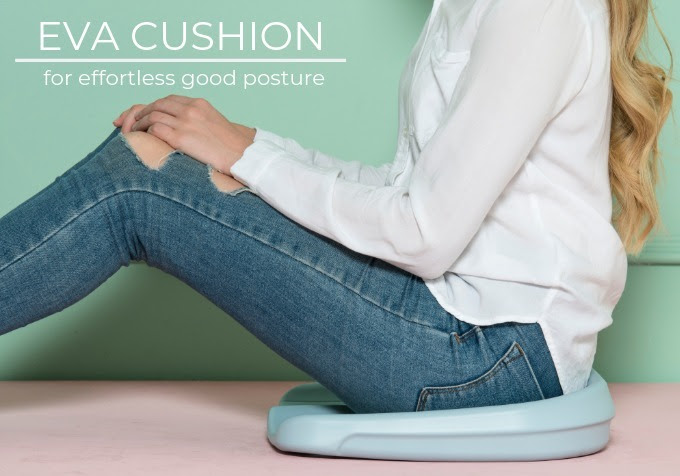 My parents live in Montana and DRIVE to North Carolina when they come to visit me.
That's 40 hours of continuous keister sitting.
But even half an hour in an uncomfortable seat can make anyone's bum hurt.
Which is why the EVA Cushion is the PERFECT, posture-correcting solution for ANY royal pains in your arse.
From road trips, to stadiums, and everywhere in between, this plush cushion provides crucial support to keep you comfortable and reduce pain while sitting for long stretches.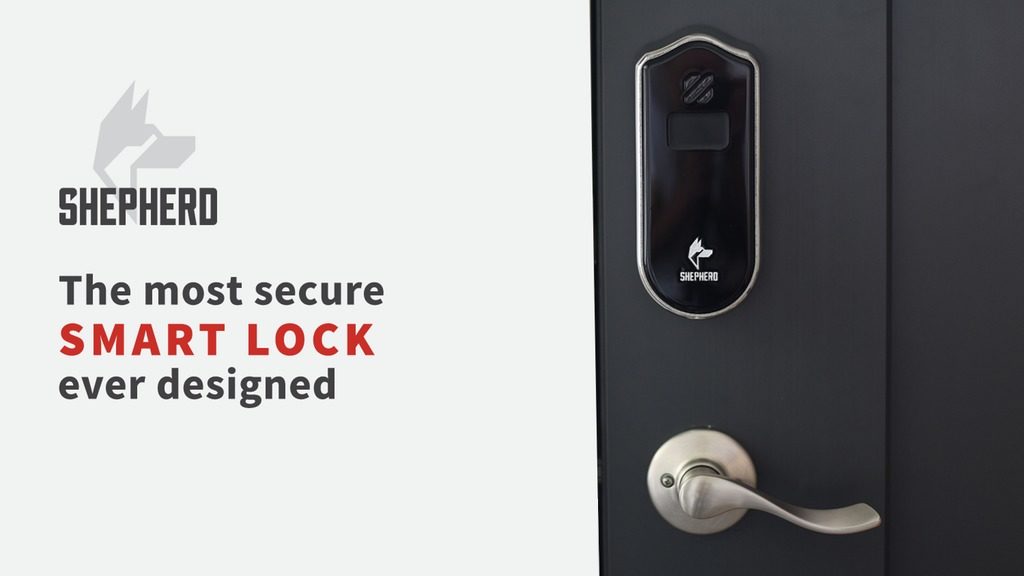 Ahhh, I remember it like it was yesterday…
The year was 2014 and we were hosting our final college party. I needed to go in my room for something, but the door was locked from the INSIDE.
"I'm being robbed," I thought before coming to my senses. "No… somebody's gettin' it on in there!"
I pounded on the door to no avail before my friend somehow picked the lock.
We burst in to find… an exceptionally drunk dude peeing in my closet.
You know what part of that story should scare you the most?
(No, it's not the dangers of binge-drinking, mom.)
It's the fact that my buddy picked the lock in about 10 seconds!
Protect YOUR home and family with Shepherd Lock, a keyless smart lock that transforms your current deadbolt into a high-tech fortress.
It easily installs to your current door WITHOUT the hassle of drilling, and even alerts you if there's a break-in attempt.
P.S. It gives you glorious peace of mind against home intruders (and urinating sophomores).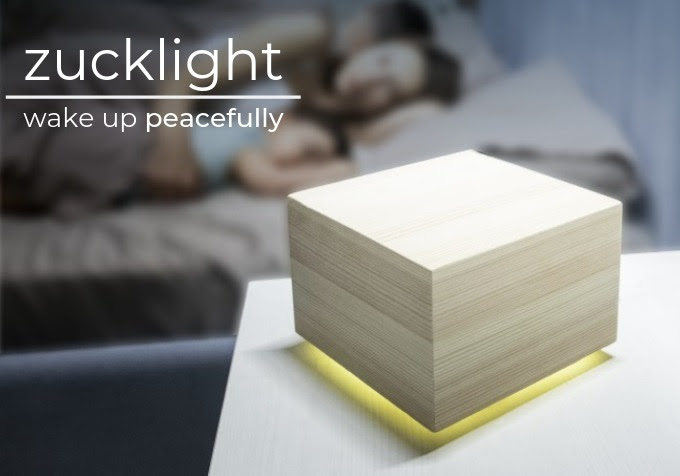 Have you ever woken up in the middle of the night with an endless stream of thoughts racing through your head?
"Wait, did I feed the dog?"
"Where on Earth is Amelia Earhart?!"
"Aw sh*t… I forgot to pick Billy up from school again!"
Stressful days lead to stressful nights, and waking up to check your phone is basically like chugging a Red Bull before taking a nap.
But what if there was a calmer, more peaceful way to know when it's time to get up?
Meet Zucklight, a gently glowing sleep box offering zen-like relaxation for totally stress-free mornings.
If you wake up to tranquil green, just close your eyes and drift back to sleep, it's not quite time to wake up. See yellow or red? It's time to roll, baby!
It's a wonderfully soothing way to start your day, and will help you get a far, far better night's rest.
P.S. Zucklight is a wireless charger and air quality monitor, too! 

---
Get these awesome projects delivered straight to your inbox! Sign up for The HypeSquad!
---
---
July 13th – July 18th
---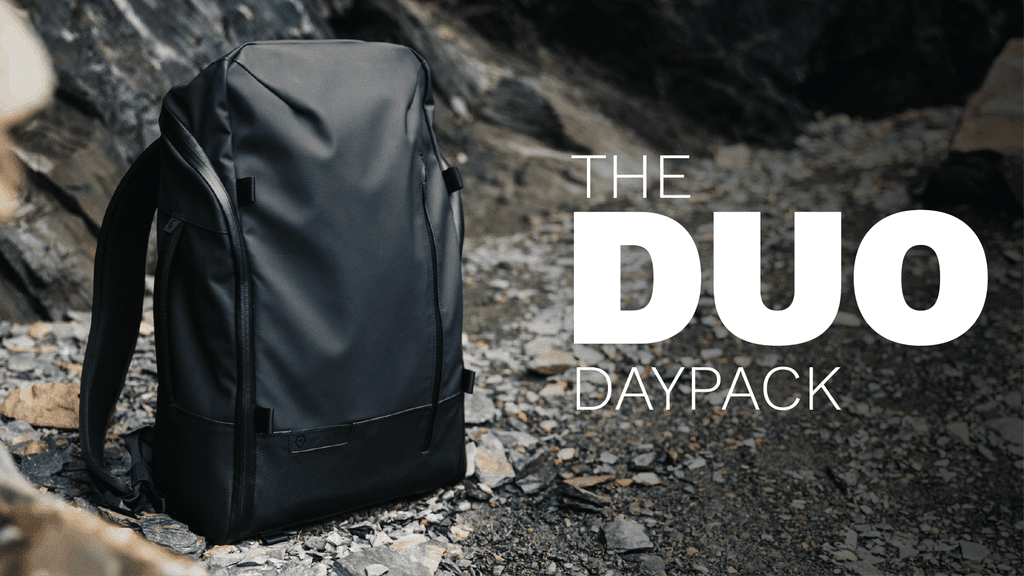 Have you ever asked somebody out and had them say no?
Remember how shitty that felt?
Well you're gonna feel the exact OPPOSITE when this freakin' BEAST of a backpack arrives at your door.
NOTHING ELSE combines this level of internal organization with waterproof ballistic fabric and an undeniably sexy design.
Instantly access your entire backpack thanks to InfiniteZip™ technology, which makes finding anything you need as easy as a swipe right on Tinder.
The DUO Daypack isn't the first backpack on Kickstarter, and it sure as heck won't be the last. But is it the best one ever made?
We'll let you be the judge of that.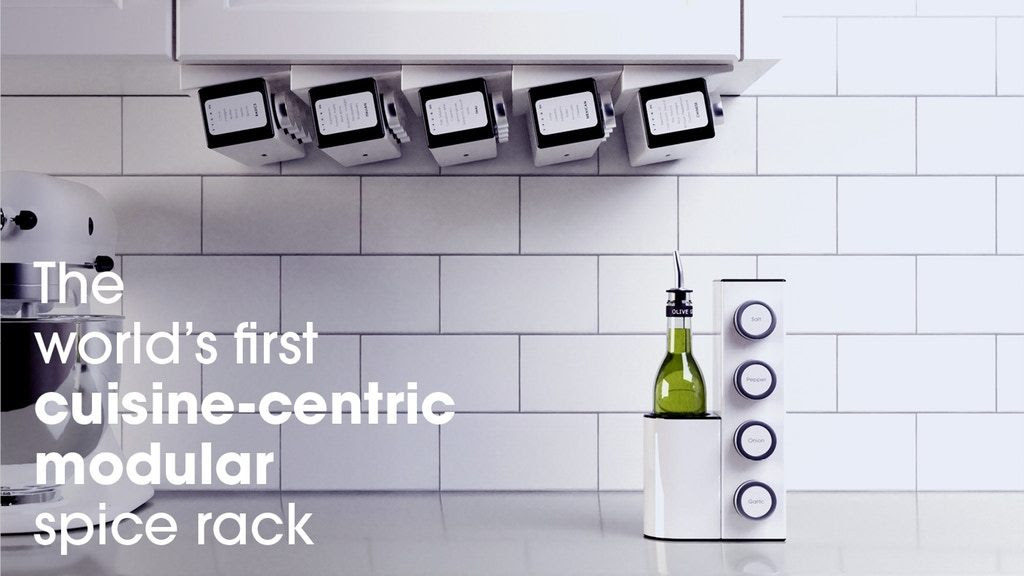 Confession time:
I make the same four meals over and over again.
If variety is the spice of life, then my life is BORING AF.
It's time for us to revitalize our cooking with the Chef Caddy — a completely reinvented magnetic spice rack that makes creating absurdly flavorful meals amazingly quick and easy.
Chef Caddy eliminates kitchen clutter with quick-release magnets that make neatly storing spices outrageously simple.
It even automatically groups complimentary spices together, helping you create mouthwatering meals even if you're not the next Top Chef.
P.S. If your spice cabinet looks like the inside of a pre-school after 57 three-year-olds just woke up from their naps, consider getting the "Extra Prepped" special set.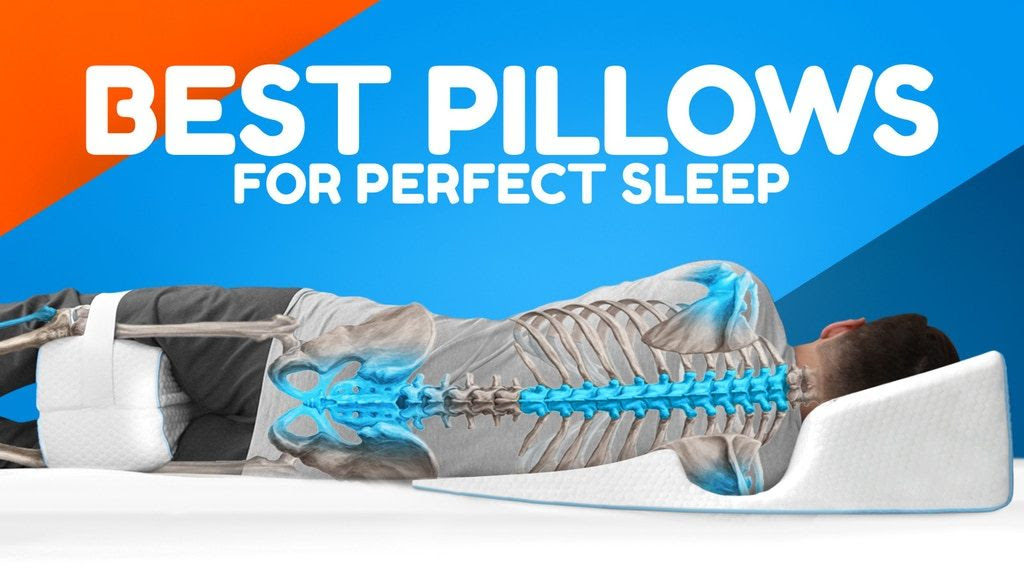 "But I already HAVE a pillow," you say. "Why would I need THIS one?!"
Read on, young Padawan, and I shall tell you a tale.
Snoring, heartburn, neck, back, and joint pain are all caused by the same thing…
Your body isn't in proper alignment while you sleep. But what's the solution?
Break up with your snoring partner, pop a couple of TUMS, and make an appointment with your local chiropractor?
NO!
Just get the Comfy Night orthopedic pillow set. It's a luxurious set of memory foam pillows that tackles ALL of those nighttime annoyances at once.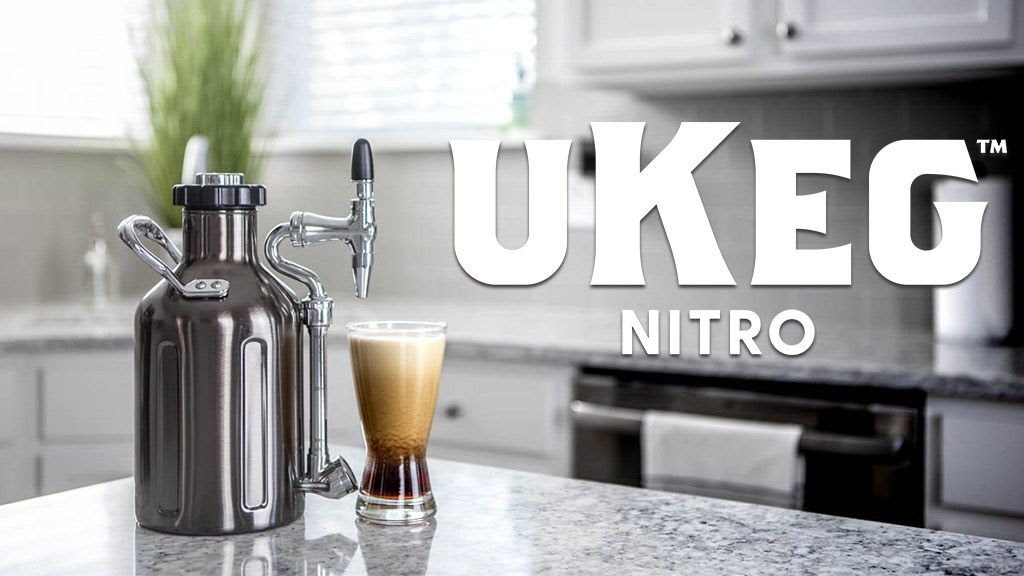 Add the world "nitro" to anything and it sounds roughly 187% more bada**.
Nitro-fueled.
Nitro-charged.
Nitro-puppies.
And now? The uKeg Nitro Cold Brew Coffee Maker.
It's essentially a coffee maker on steroids — crafting rich, creamy, nitro-infused cold brew on demand.
Never had nitro cold brew before? Well let's put it this way…
Your favorite coffee drink is about to become your SECOND favorite coffee drink.
P.S. This all-in-one device keeps this liquid gold fresh for WEEKS, too, so you'll always have a delicious pick-me-up ready to go.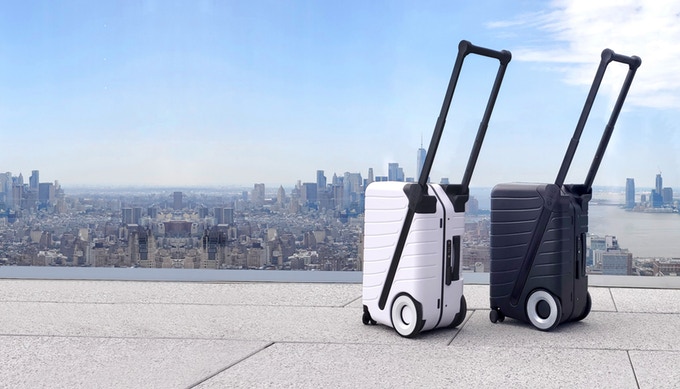 Have you ever been stuck in the middle seat on a cross-country flight?
Knees jammed into your chest…
Two sumo-wrestlers-in-training sandwiched on either side of you fighting over YOUR armrests.
If you're reading this, then you survived. Barely.
And while The SIX Carry-on Luggage can't help you escape middle seat hell…
It WILL make your traveling experience exponentially better.
They completely re-imagined what a carry-on can be — from the genius way it rolls, to how you pack your stuff, The SIX is a lesson in what brilliant design can do.
From an ergonomic handle that propels the bag forward to a re-engineered interior that gives you 10% more packing space, this is a delightfully SIMPLE bag that shuns fancy bells and whistles and gives you exactly what you need instead.

---
Get these awesome projects delivered straight to your inbox! Sign up for The HypeSquad!
---
---
July 5th – July 12th
---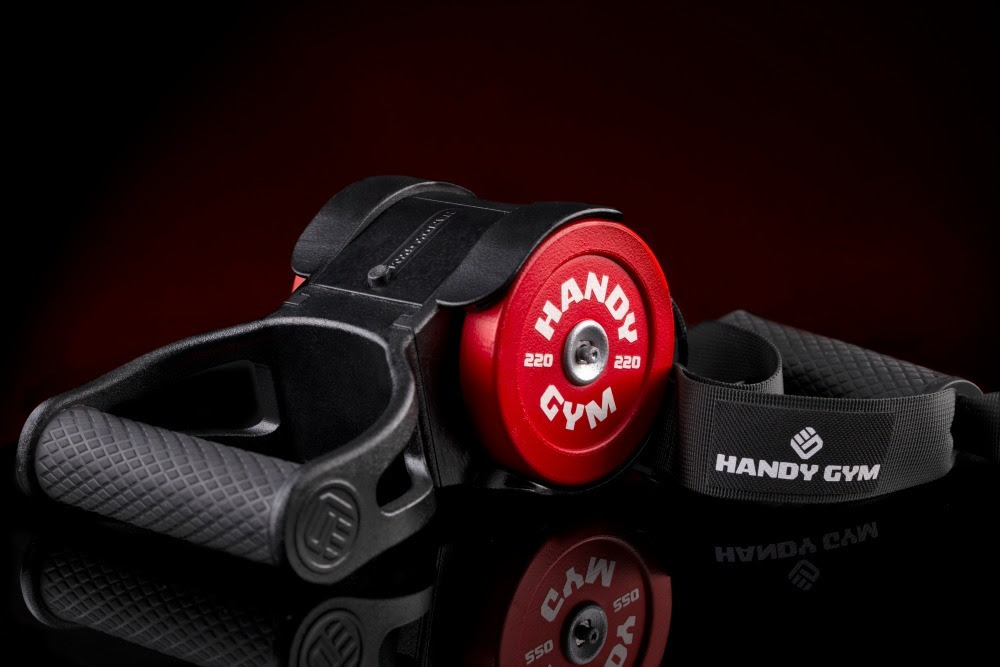 Gym memberships are awesome… at never getting used and wasting a boat load of money.
Handy Gym offers a refreshingly convenient alternative that gives you a full-body, muscle-blasting workout absolutely ANYWHERE!
Its uses the same inertial technology used by NASA to train astronauts.
With compact resistance of up to 220 pounds, it's the perfect, portable way to stay in shape no matter what excuses life throws your way.
P.S. Changing resistance disks couldn't be easier! Simply swap in the yellow, blue, or red disk for 12 different levels of power.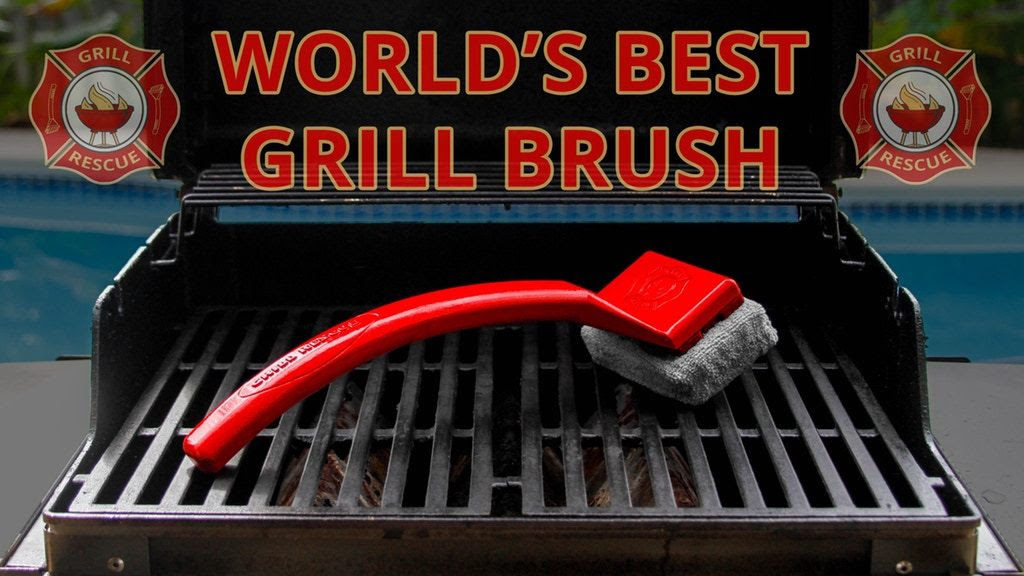 It's grillin' season, baby!
Butttt it's also grill cleaning season. Which, in a word, sucks.
Good thing Grill Rescue makes cleaning your grill wonderfully easy thanks to its genius use of steam.
Simply dip the brush in water, gently scrub your grill, and burnt-on food will disappear faster than my ex after I said, "I love you" for the first time.
It's a delightfully quick and easy way to clean up after those burgers, and even goes in the dishwasher when you're done.
P.S. The narrator has an, uh, interesting comparison 58 seconds into their video.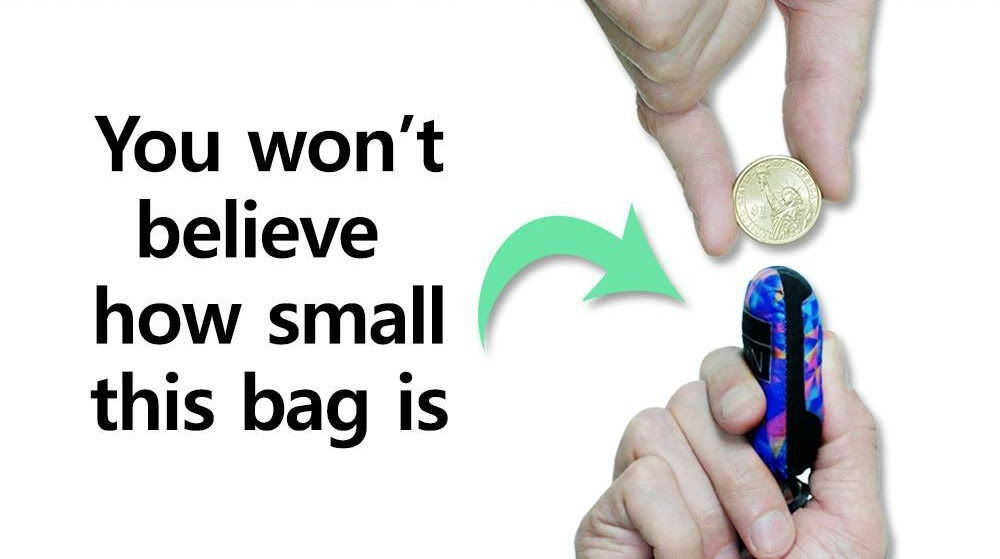 You've heard of Mom Strength, right?
When an everyday lady suddenly becomes the Incredible Hulk when her kid is in danger?
Well I'd like to coin a new term: Grocery Guns.
When your biceps pop out of your shirt from the strain of carrying 27 fully-loaded grocery bags because you REFUSE to take more than one trip inside.
Unfortunately for me, it's not gonna catch on because EVERYONE is getting the Nanobag 3.0 — the ultimate reusable shopping bag.
This ultra-light bag can handle your entire shopping list thanks to its reinforced diamond ripstop fabric.
P.S. 11 full-color styles will have you lookin' GOOD while saving the planet.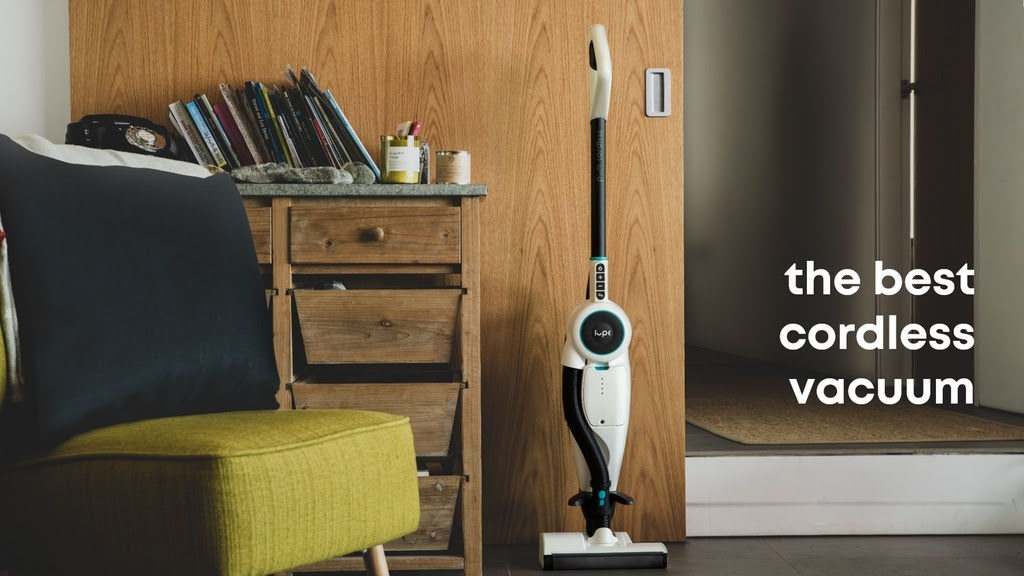 Most cordless vacuums have about as much power as a malnourished flamingo.
But not the Lupe Cordless Vacuum.
Its patented suction intensifier delivers shockingly strong suction that's literally TWICE as powerful as ANY other cordless cleaner out there.
Its fade-free power cleans your entire house on a single charge, while brilliantly designed built-in tools help you clean hard to reach spots with ease.
Love replacing disgusting vacuum bags?
Of course not!
And now you won't have to.
Lupe's super simple bagless container empties in the blink of an eye.

---
Want these projects delivered straight to your inbox? Sign up for The HypeSquad!
---
---
June 21st – June 28th
---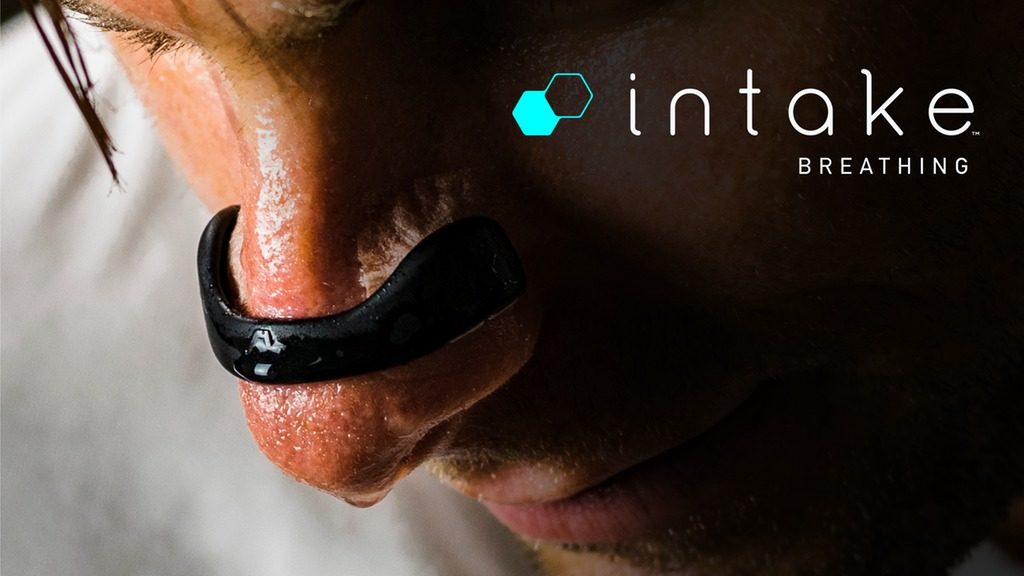 Breathe only through your nose for the next 10 seconds.
Seriously, try it!
How was it? Like stuffing an elephant into a Prius?
Try Intake instead.
It's the world's first magnetic nasal band that instantly opens your nasal passageways for maximum airflow, allowing you to experience amazingly full, deep breathing.
Whether you're on a run, in the gym, or just trying to get a better night's sleep, this miracle magnetic strip will have you breathing better than EVER before.
P.S. The beginning of their campaign video is pretty freakin' funny!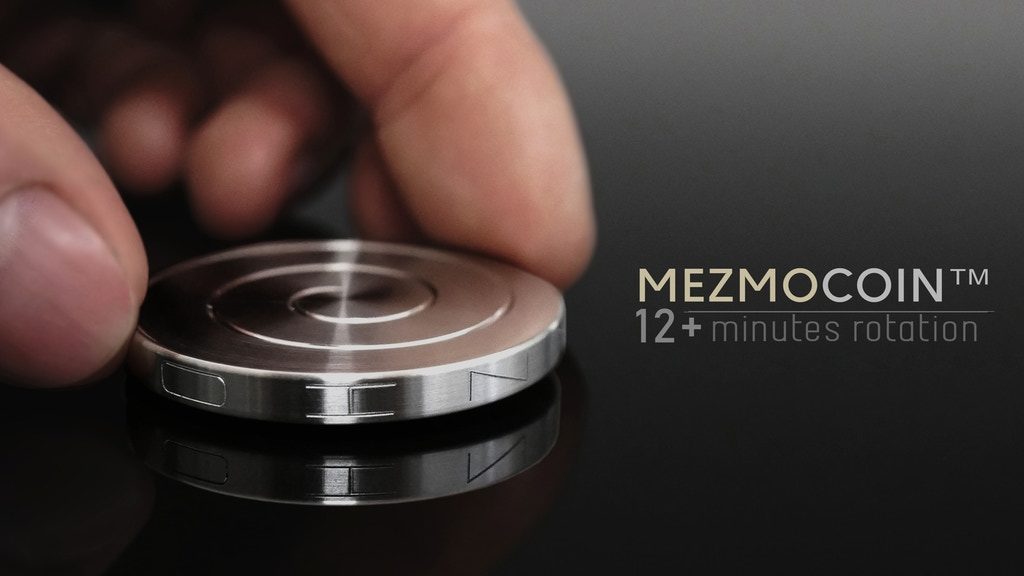 Blackbeard would've had his hands ALL OVER this booty.
Buttttt he's dead, so you can have it all to yourself!
MezmoCoin is a mesmerizing desktop toy engineered with aerospace grade precision out of solid metal and a tungsten carbide tip.
It provides endless entertainment as you procrastinate at work by spinning for a whopping 12 straight minutes.
WARNING: Side effects include a substantial increase in co-worker visits to your desk to check out your cool new toy. Yes, unfortunately even Steve from accounting.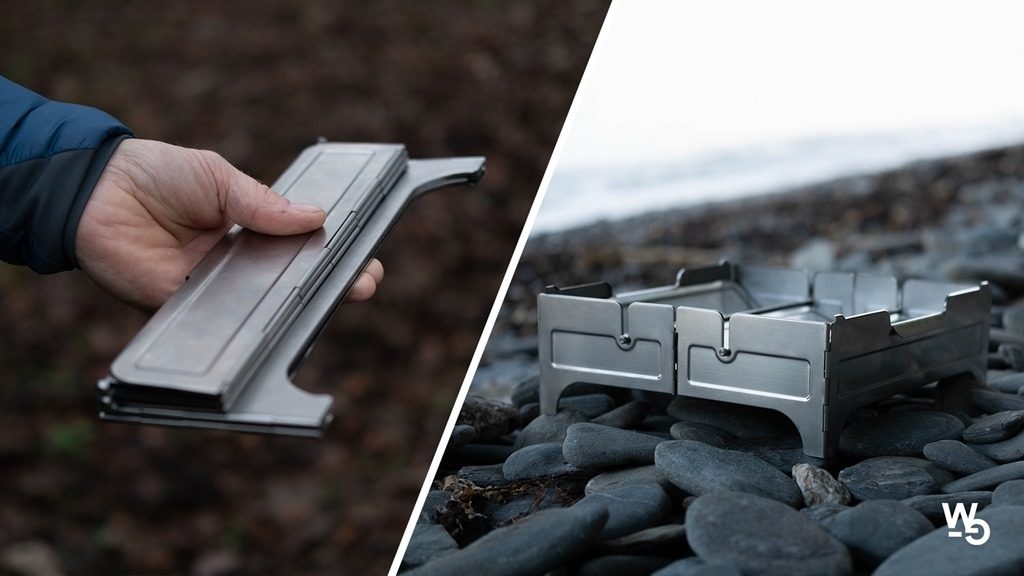 The Fire Safe is a supremely portable fire pit that lets you start and maintain a fire ANYWHERE.
This lightweight camping accessory assembles in seconds and perfectly elevates your fuel source above damp ground, so starting a fire — even when it's wet — has never been easier.
It's a clutch addition to any outdoorsman's arsenal and a virtual no-brainer for every camper.
P.S. Woo-hoo! They have EARLY BIRDS left!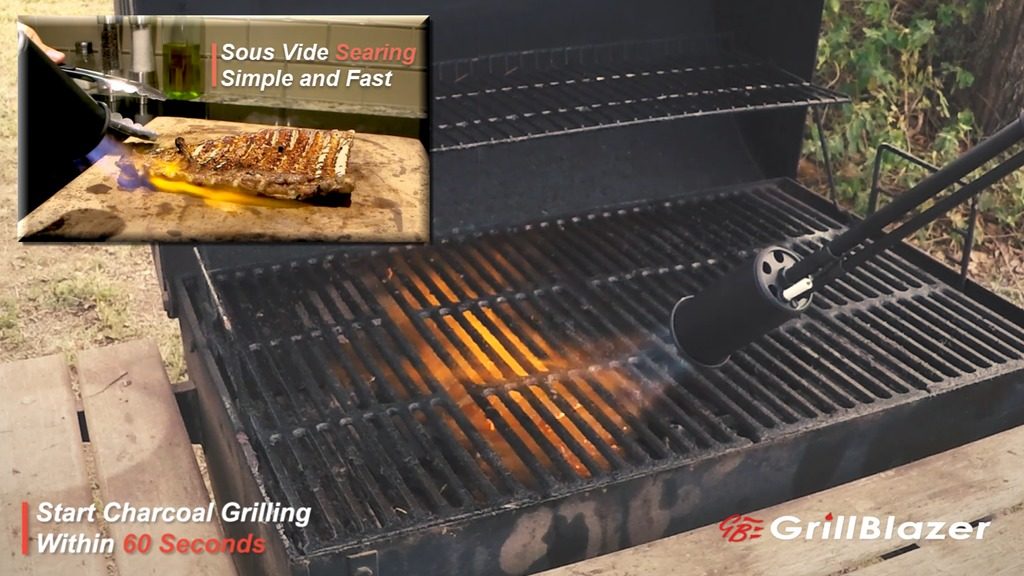 Did you get an insanely bada** mini-flamethrower for Father's Day?
No? Well then you NEED The GrillGun.
It's a high-powered torch that's ridiculously effective and absurdly fun to use. 
Light ANYTHING 5x faster — from charcoal grills to fire pits to campfires.
Our ancestors would literally KILL for this thing…
But all YOU have to do is click that green button to start grillin' like a boss.
P.S. You can get The GrillGun for a ridiculously low price and FREE SHIPPING right now! Go on, treat yourself, you know you deserve it!

---
Want these projects delivered straight to your inbox? Sign up for The HypeSquad!
---
---
June 14th – June 20th
---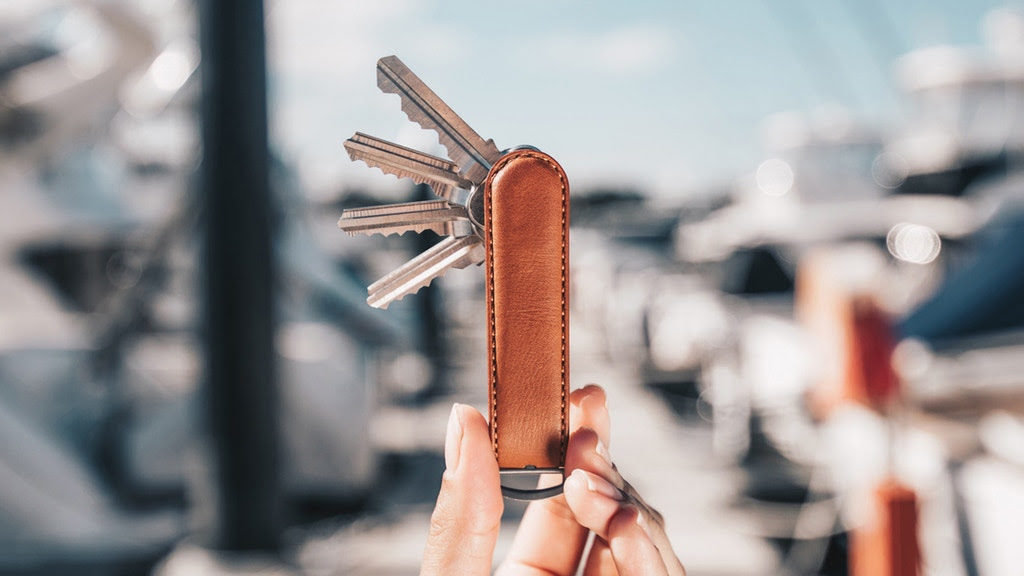 Guys, I know you.
Your pockets hold three things, and three things only.
1. Phone. 2. Wallet. 3. Keys.
Ladies, I like to pretend like I know you.
Your purse holds more things than humanly possible.
But everybody could use the JIBBON Key Organizer.
It's a blissfully simple device that drastically reduces the amount of space your keys take up.
Its Italian leather finish is easy on the eye, while a space-saving design keeps your keys compact, organized, and wonderfully easy to find.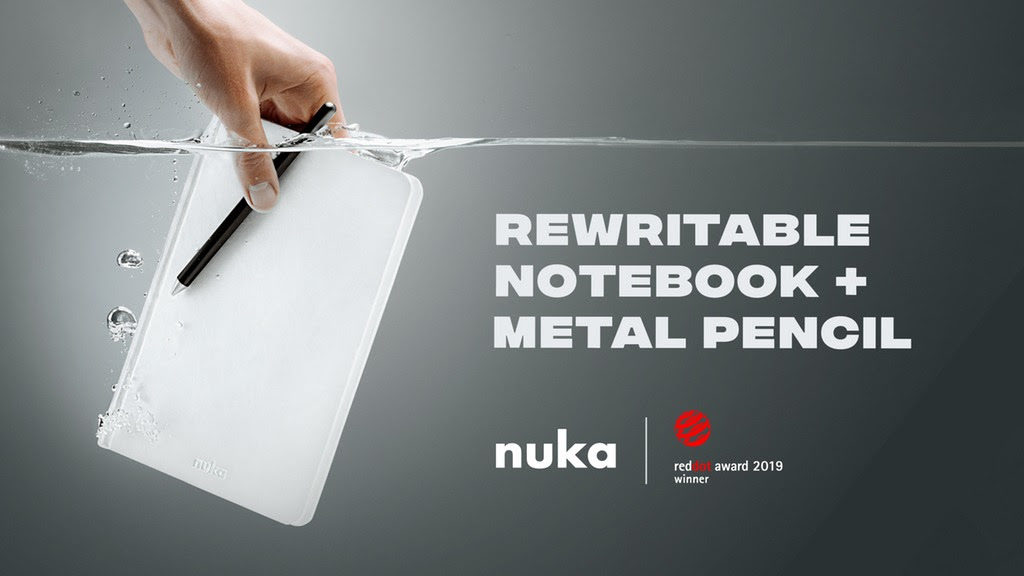 Remember that horrible teacher you had in middle school who said you'd never amount to anything?
Well take this insanely cool everlasting notebook and SHOVE IT IN THEIR FACE!
How does owning nuka Eternal Stationery prove you're not a failure? I'm not entirely sure, but it's about time somebody showed Mr. Burnside who's boss!
Next generation smart paper lets write, erase, and re-write as much as you want, so this amazing notebook never fills up.
It's 100% waterproof, tear-resistant, and even lets you write in OUTER SPACE (if you somehow made your way out there).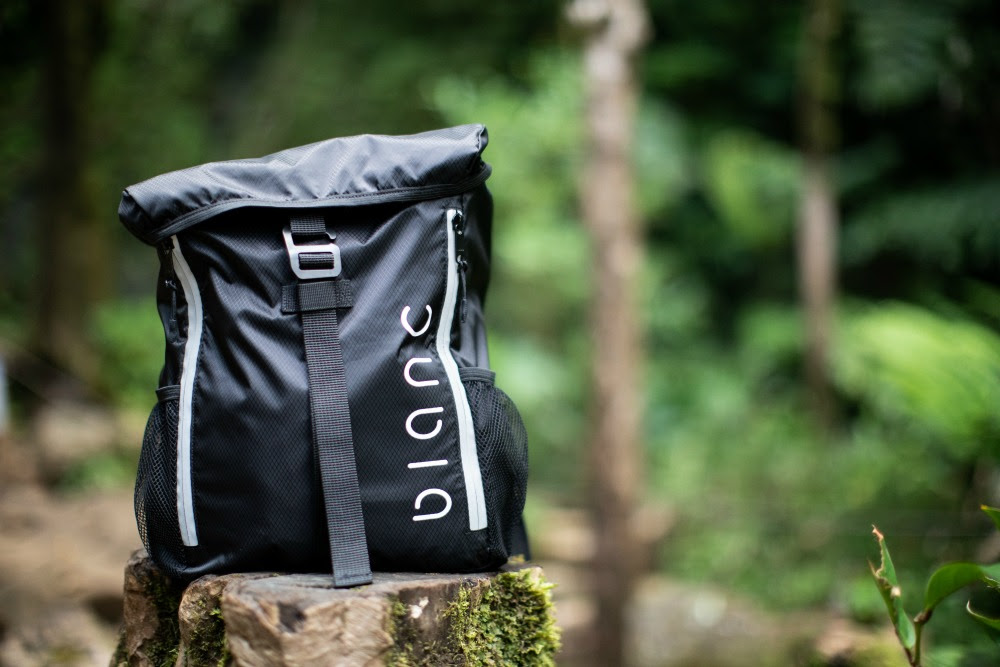 Most daypacks are like a Ferrari with no engine — they may look the part, but when the rubber meets the road, they're just not gonna get the job done.
The Uinta Daypack 25 is like a Ferrari WITH an engine (and a super model sitting beside you in the front seat).
It's a lightweight, water-resistant, supremely packable daypack that was built to dominate trails.
Its ripstop fabric stays tough for years, while quick-access pockets let you grab what you need and GO.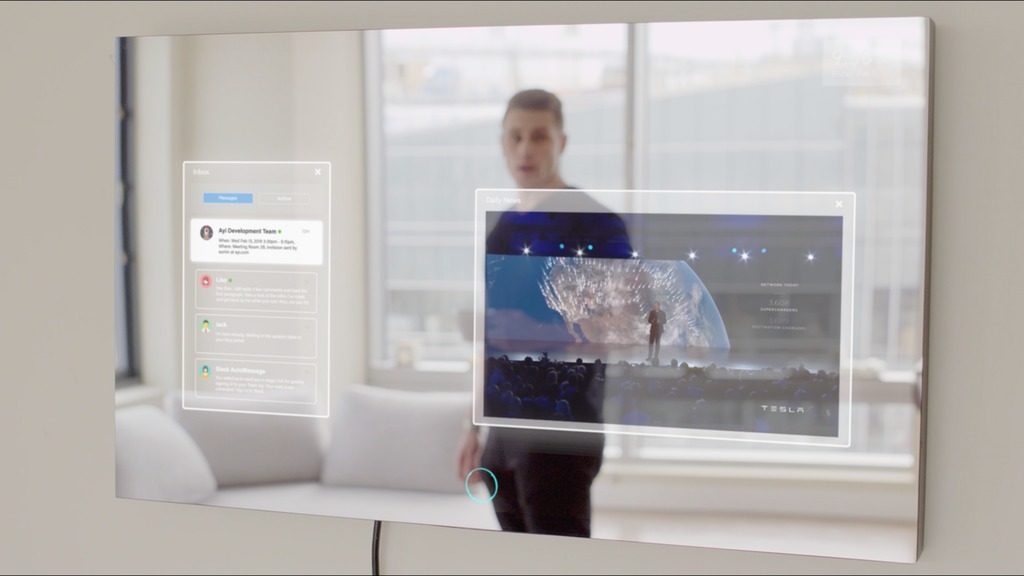 Mirror, mirror on the wall, who's the most bada** mirror of them all?
Ayi is a ridiculously futuristic smart mirror that does a WHOLE lot more than just reflect that pretty face of yours.
It's the ultimate smart home device that can play music, order an Uber, and turn down the AC — heck, it can even buy you a pizza.
It's a show-stopping addition to your home that will literally make your guests' mouths DROP.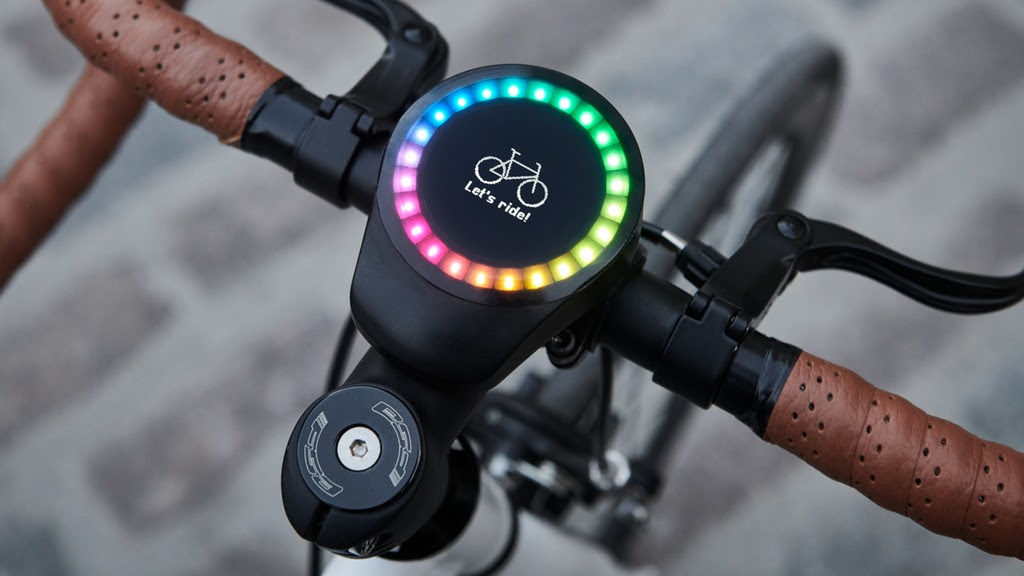 Remember when you used to print MapQuest directions on an actual piece of paper before going on a road trip?
And heaven forbid you missed a turn, or your five hour drive to grandma's house would end up being a 17-hour trek to Toronto.
But Google Maps changed the game for cars, and now SmartHalo 2 is doing the same for bikes.
This wildly advanced, all-in-one smart bike hub literally gives your bike superpowers. Its weatherproof design fits any bike, and an absurdly tough anti-theft lock lets you keep it in place 24/7.
But what exactly can the new and improved SmartHalo 2 do?
E-V-E-R-Y-T-H-I-N-G
Pinpoint navigation, speed tracking, fitness monitoring, call assist — anything you ever imagined your bike could do and more, this can do it.

---
Want these projects delivered straight to your inbox? Sign up for The HypeSquad!
---
---
June 1st – June 6th
---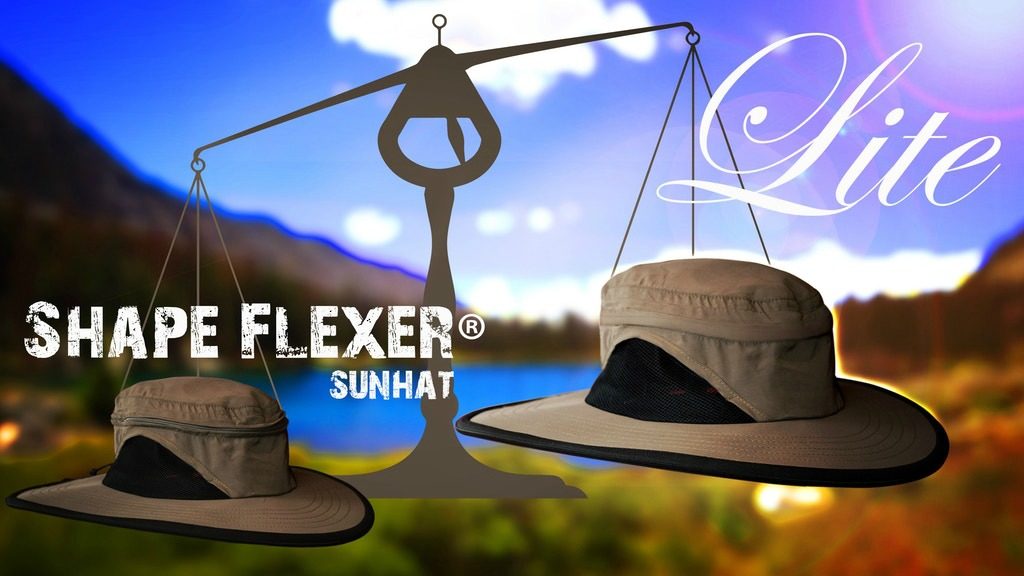 I think it's time we had, "The Talk."
You know… about… protection.
It's just too risky to go without it these days. Sure it may feel better going topless, but this is your health we're talking about, people!
I'm referring to sun protection, of course, and NOTHING provides better coverage than the Shape Flexer Lite.
Whether you're out on the trail, weeding your garden, or relaxing in your own backyard, this tremendously versatile, wide-brim sunhat has you covered.
Its lightweight, foldable design goes anywhere and everywhere to protect you from the devastating effects of STDs — Sun Tan Disorders.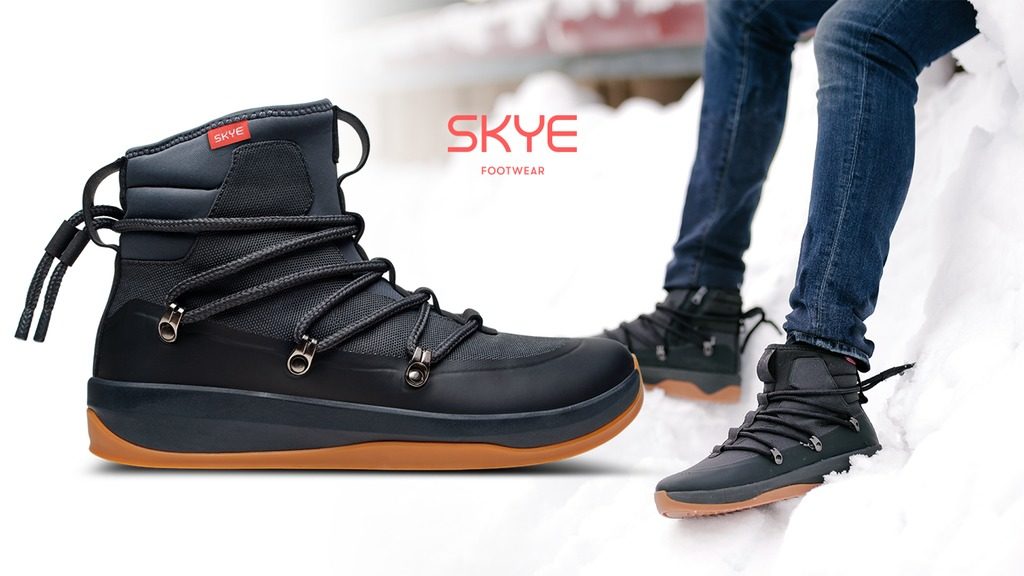 What would happen if a stylish sneaker had a baby with a rugged hiking boot?
Well you'd probably alert the authorities because apparently shoes have started mating.
But if such a thing WERE possible, you'd have SKYE Footwear. An incredibly versatile hybrid shoe perfect for hiking and much more.
Its waterproof construction, slip-on style, and lightweight cushioning blows traditional hiking boots out of the water!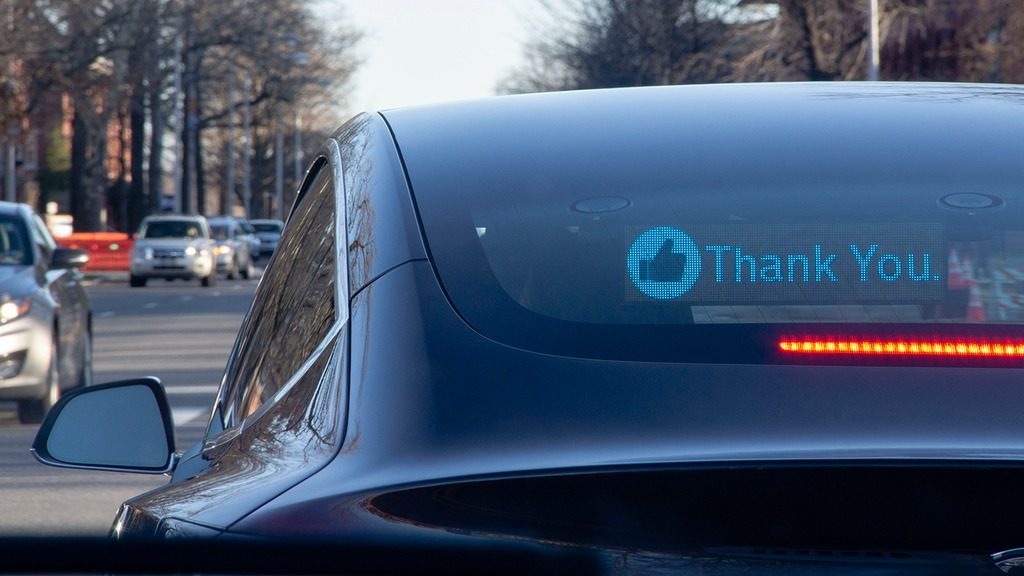 Have you ever wanted to tell another driver to get off your a** have a nice day?
Well now you can!
RoadWayve is a revolutionary, ultra-bright LED message board that allows amazingly quick communication with other cars.
Instantly send fully customizable, voice-activated messages and emojis to others drivers with this wonderfully simple system.
So holster that middle finger, partner.
Get a RoadWayve instead.
P.S. Last we checked, they still had a handful of early bird deals left!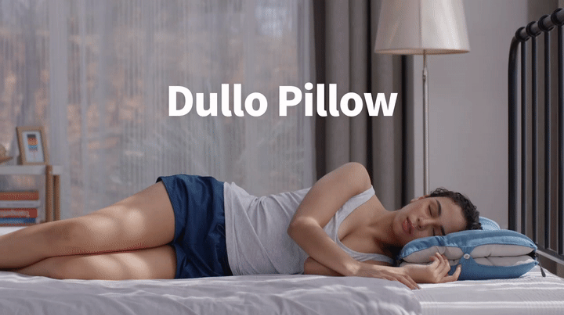 HOW DO YOU SLEEP AT NIGHT?!
No, really, how'd you sleep last night?
The Dullo Pillow is a wildly comfortable zero-gravity pillow that helps you get a drastically better night's sleep thanks to its unique butterfly design.
This ergonomic shape gently cradles your neck and spine, allowing fresh air to  circulate through the pillow itself to help you stay cool and comfortable all night long.
P.S. Its innovative two-sided design is ideal for both back AND side sleepers!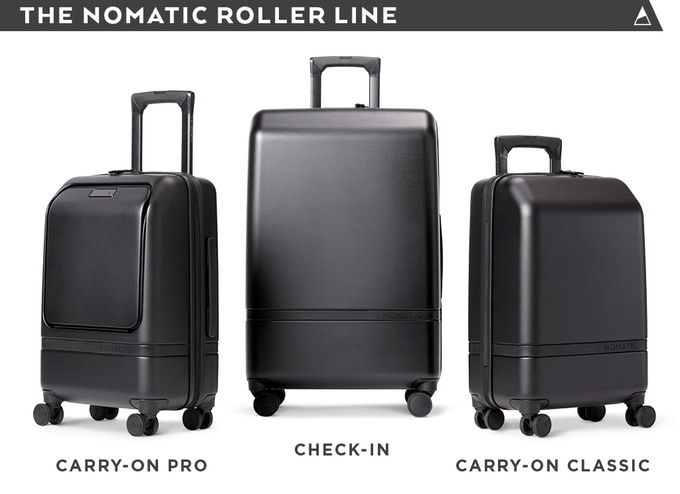 Please go outside and hit your current suitcase with a sledgehammer.
Go ahead, I'll wait…
All done? Great! Now you're in the market for NOMATIC Roller Luggage.
Unlike your current suitcase, it stands up to absolutely ANYTHING with ease thanks to an absurdly strong 100% Makrolon polycarbonate shell.
But its sleek design isn't just durable. It makes traveling blissfully simple, too, with a special tech compartment and magnetic compression straps that condense clothing like magic.
These all-in-one suitcases come in three convenient sizes — all you have to do is pick the perfect one for you!
P.S. This is NOMATIC's 8th campaign, and it's already over $1 million.

---
Want these projects delivered straight to your inbox? Sign up for The HypeSquad!
---
---
May 26th – May 31st
---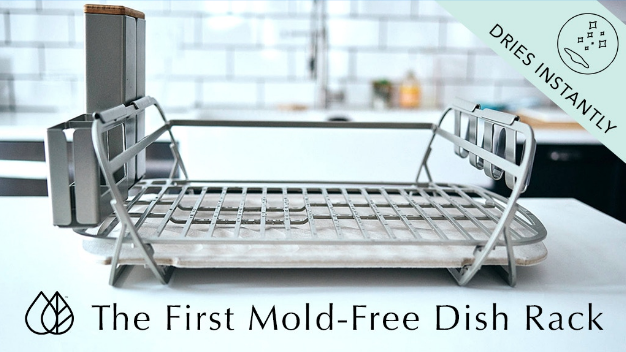 Is your current "dish rack" just a hand towel laid across your kitchen counter?
It's ok, you can admit it, this is a safe place.
But you should REALLY consider upgrading to the Dorai Self-Drying Dish Rack.
Its revolutionary Diomat base prevents bacteria with instant evaporation, whisking away water in SECONDS, so mold will be a thing of the past.
Pair tremendous performance with an unbelievably sleek design, and you have yourself a revolutionary, must-have kitchen aid with your name on it!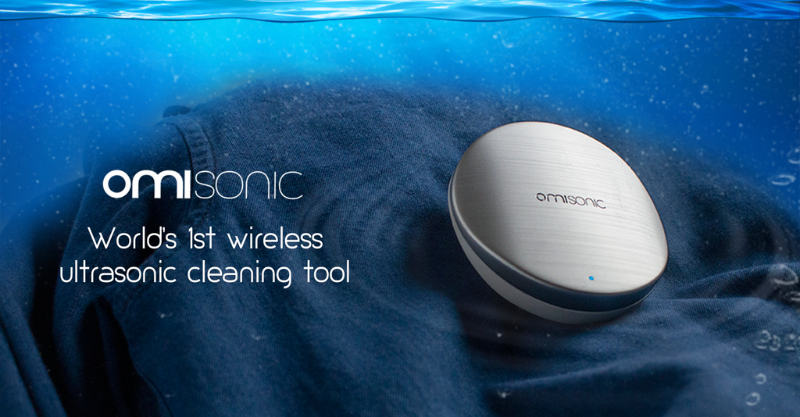 OMG IT'S HAPPENING!
You just got ketchup on the only nice shirt you brought with you, and you've got an important business meeting in less than an hour.
What do you do?
Scream? Panic? Cry?
None of the above.
You bust out your OmiSonic, and let this completely wireless ultrasonic washer do its dirty work.
In just 30 minutes, your shirt will be good as new.
How?
Well this super portable cleaner uses powerful ultrasonic waves to blast away stains and clean just about ANYTHING absurdly fast.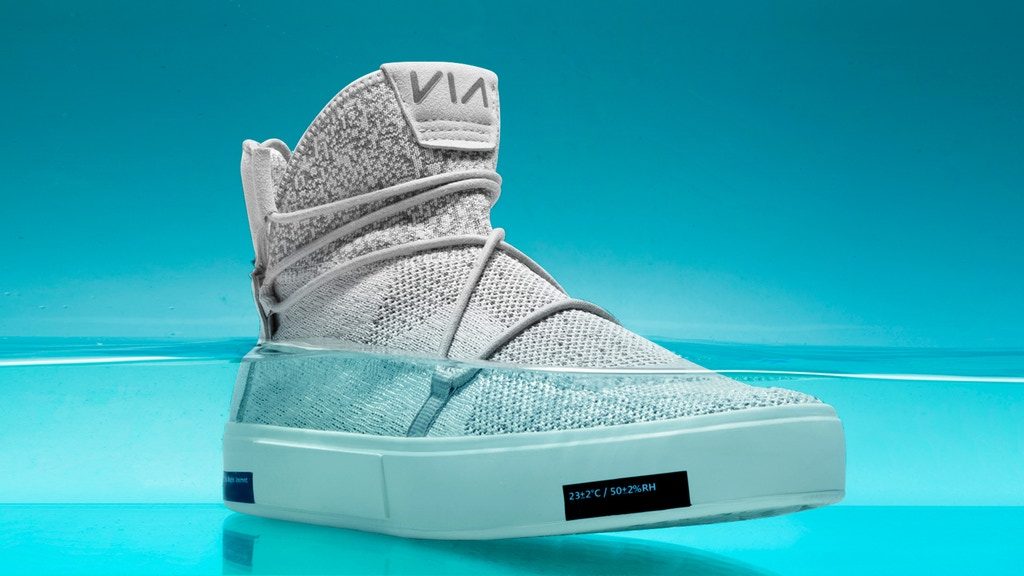 You know those friends who always seem to be ahead of the curve when it comes to style?
Well now that's you.
VIA blends modern day function with futuristic style to create a one-of-a-kind, all-purpose shoe that can DO IT ALL.
From a 100% waterproof nano-tech membrane, to hyperknit, anti-odor fabric, these shoes were built to help you explore the world and look good doin' it.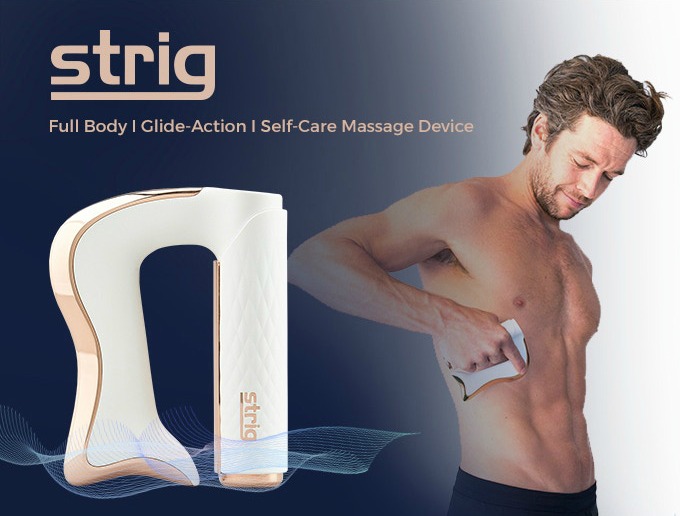 "Pshhhh, I don't need this fancy thing, I use a foam roller after workouts!"
Ok… do you use a typewriter and drive a Model T, too?
Get with the times, people!
STRIG is a truly revolutionary recovery tool that uses micro-vibration technology to accelerate muscular relaxation and DRASTICALLY reduce soreness.
Its unique ergonomic shape molds perfectly to your body, soothing muscles that a foam roller never even touches.
So whether you're dealing with everyday soreness or chronic muscle pain, this high-tech device is a no-brainer for wonderfully easy muscle recovery!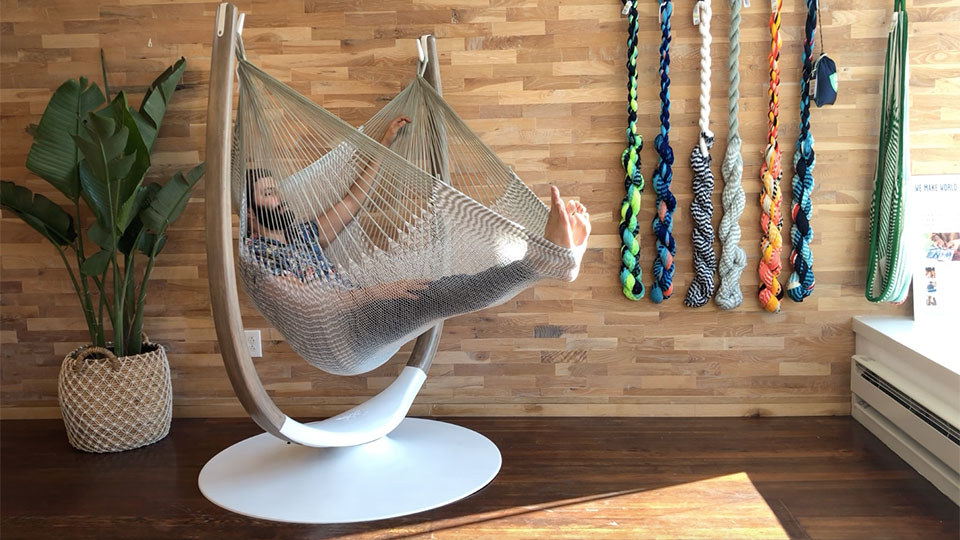 Take a deep breath, relax, and close your eyes.
Imagine yourself wrapped in The Hammock Throne, a full-body cocoon of handwoven softness that offers blissful, unmatched comfort in your own living room.
Now open your eyes. Wait… you never actually closed them, did you? I don't blame you. I could stare at that peacefully sleeping man for hours.
And you know what the best part is? That could be you.
P.S. Does the guy in their video look like Robert Downey Jr.'s long lost cousin to anyone else?!

---
Want these projects delivered straight to your inbox? Sign up for The HypeSquad!
---
---
May 18th – May 25th
---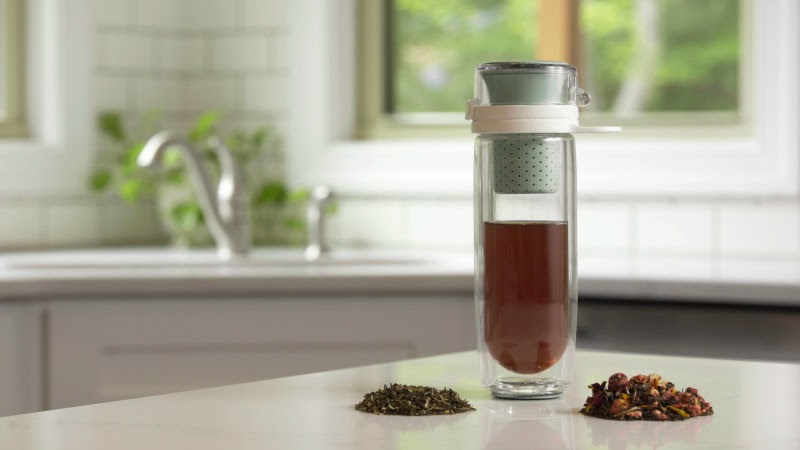 True story:
Tea was discovered about 5,000 years ago when a stray leaf fell in a Chinese emperor's pot of boiling water.
Apparently the infused water tasted so good that he dedicated his life to perfecting the art of tea brewing.
But since he never got around to inventing Mosi Tea, I think we can all agree his life was a complete and utter failure.
Mosi Tea is a revolutionary all-in-one tea infuser that makes brewing your favorite loose-leaf tea insanely easy.
Its double-walled, shatter-proof design acts as a supremely portable insulated bottle that keeps tea hot OR cold for hours, too!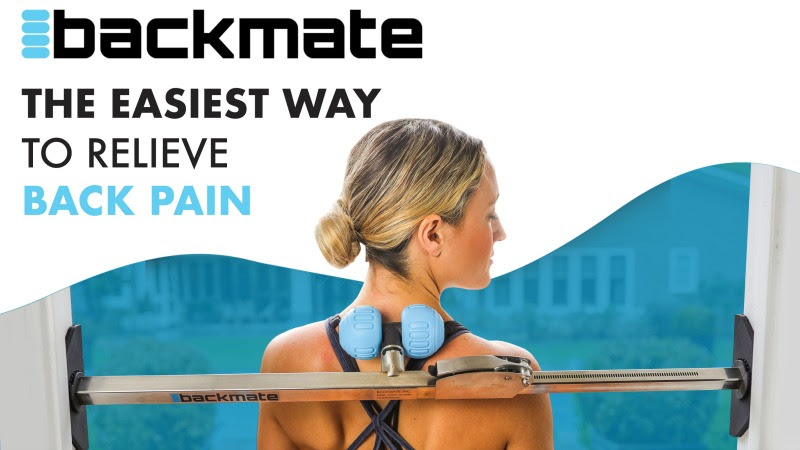 There are two ways to get quick and effective relief for your back pain:
1. Hire a Swedish masseuse to follow you around all day.
2. Get Backmate.
It sets up in seconds and instantly relieves pain and soreness by gently relaxing your muscles, melting away tension and leaving you feeling wonderfully refreshed.
It's a blissfully SIMPLE solution that'll have you well on your way to pain-free living!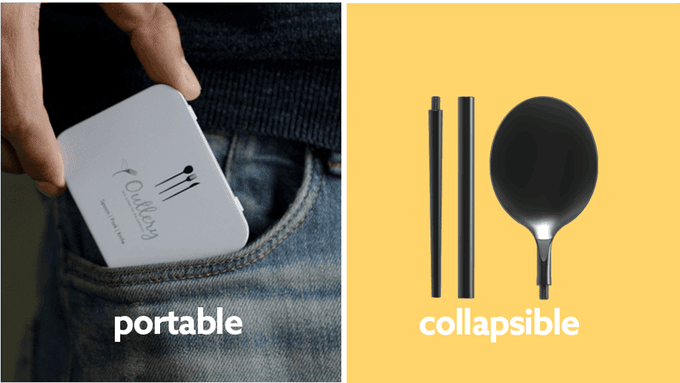 Have you ever driven away from the drive-thru only to realize five minutes later that they forgot to give you a fork?
Actually, I know you have because I heard your thunderous screams of rage from here.
But the days of you eating salads with your hands are over thanks to Outlery.
It's pocket-sized, reusable, stainless steel cutlery that can go absolutely anywhere.
Its brilliant design assembles in seconds and saves TONS of plastic.
P.S. They offer compact chopsticks, too. Because eating Pad Thai with your fingers is a real lunchtime buzzkill.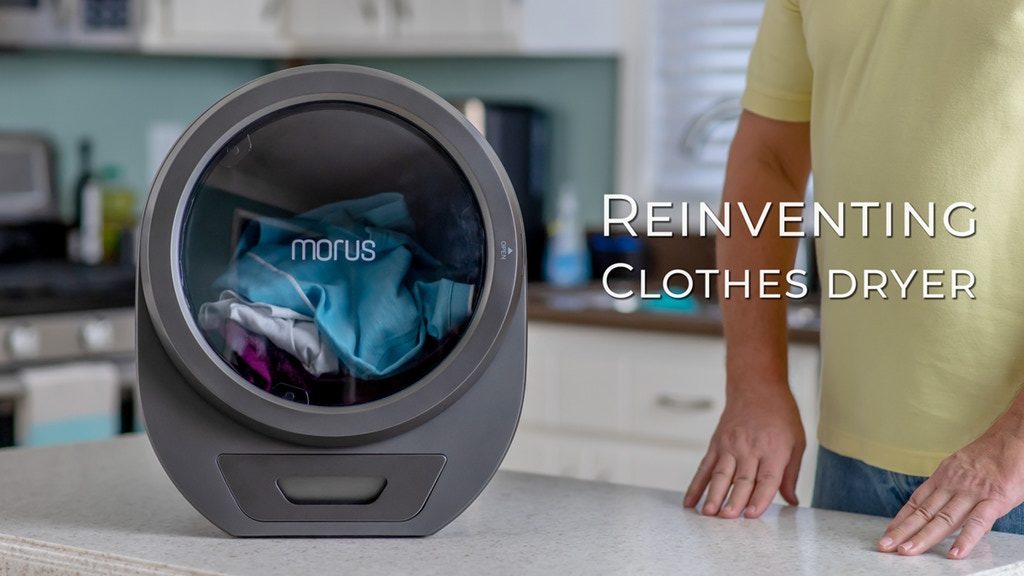 Your closet is full of them.
Shirts that you wore once, put in the dryer, and then never wore again because they came out tighter than a gymnast's leotard.
Morus Zero is an ultra-fast countertop dryer outfitted with ridiculously advanced technology that dries clothes at a vastly lower temperature in just 15 minutes.
Its supremely convenient, compact design is PERFECT for apartments or homes where space is tight.
Plus its automatic shut-off saves a ridiculous amount of energy, making this a high-efficiency beast that all of us could use.
P.S. They have a limited number of early birds left where you can save a whopping 45%!

---
Want these projects delivered straight to your inbox? Sign up for The HypeSquad!
---
---
May 11th – May 17th
---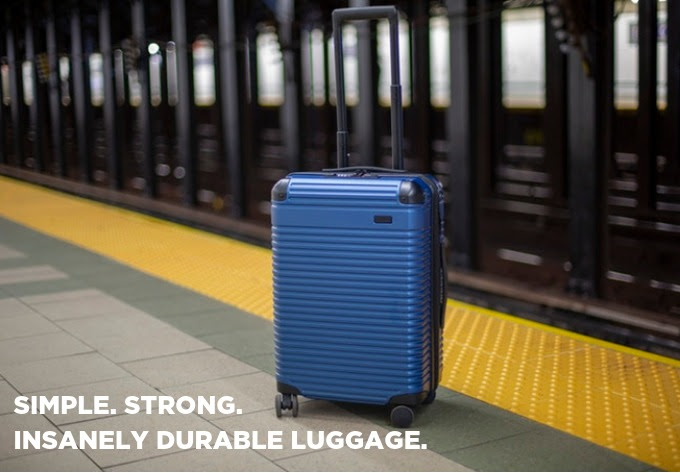 So you spent a thousand bucks on some, "top-of-the-line" luggage, huh?
Too bad they spent about $0.10 on the zippers.
Broken luggage sucks, and it especially stings when you shelled out an arm and a leg for it.
But OPTIMUS does things differently.
They build luggage that's simple, strong, and out of this world durable.
No, it doesn't have its own built-in wifi, but does your suitcase really need that?
If you've been looking for something that'll get you from Point A to Point B for years to come, this absurdly affordable luggage is your ticket to paradise.
P.S. Broken zippers are a thing of the past. These suitcases are outfitted with tremendously tough YKK zippers that are 15x more resistant to abrasions!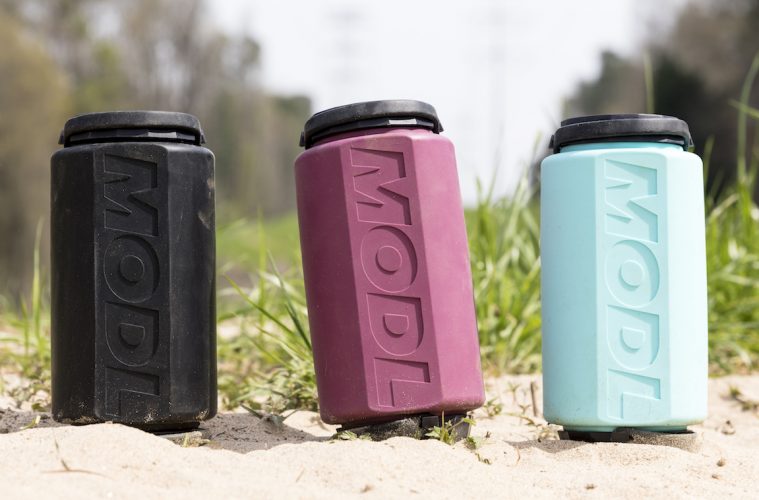 "My water bottle's sick! It like, holds water and stuff." -you before seeing MODL
"__________________________________________" -you after seeing MODL
(That's the sound of silence because your head exploded after seeing how many epic features this thing has.)
MODL is essentially the Swiss Army knife of water bottles.
Its brilliant design is fully customizable and offers five interchangeable attachments called MODs.
From a clutch water purification MOD to a hands-free drinking attachment, this collapsable bottle is hands down the most versatile water bottle ever made.
Pro tip: Go with the "MODL Complete" reward so you get all five MODs!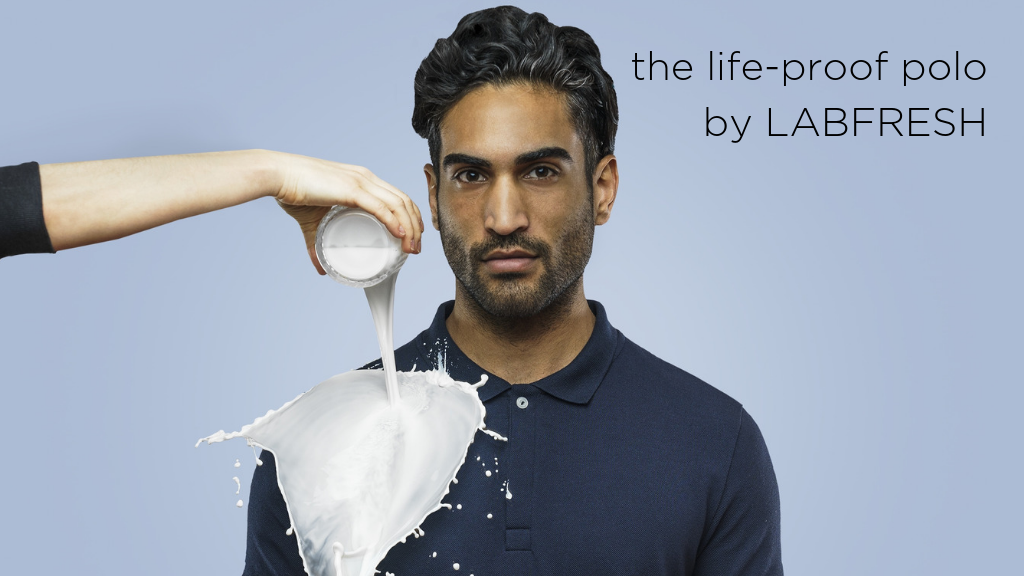 "DAMN YOU, STAINS!"
That's what I shout at the top of my lungs every time I get BBQ sauce on my shirt.
And because of my severe aversion to sauceless meats, unfortunately this scenario happens A LOT.
Good thing LABFRESH has our sauce-loving backs.
They invented the next generation of polo made with revolutionary Pique fabric.
What's Pique fabric, you ask? I have no idea.
But here's what I do know…
It makes these classic shirts 100% stain-repellent and fully odor-resistant while staying wonderfully breathable.
From red wine to soy sauce — and everything in between — you'll be fully protected from stains of all kinds in these amazing shirts.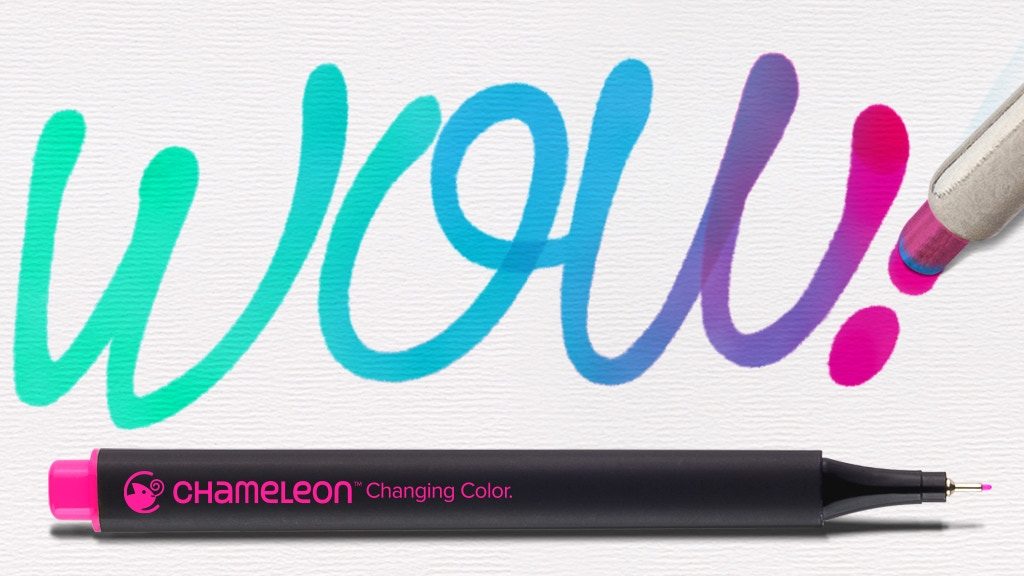 Where were these when we were kids?!
Chameleon Fineliners are what Willy Wonka would come up with if he ditched the candy business and became an artist.
These mind-bending pens literally change colors as you draw. The secret lies in their dual-ink system, which stores one color in the pen's body, but lets you add four additional colors with interchangeable caps.
So you can easily create multi-color masterpieces that would make even Vincent Van Gogh jealous.
P.S. Anybody remember those 90s informercials for Magic Pens? Hello nostalgia. Welcome back, old friend.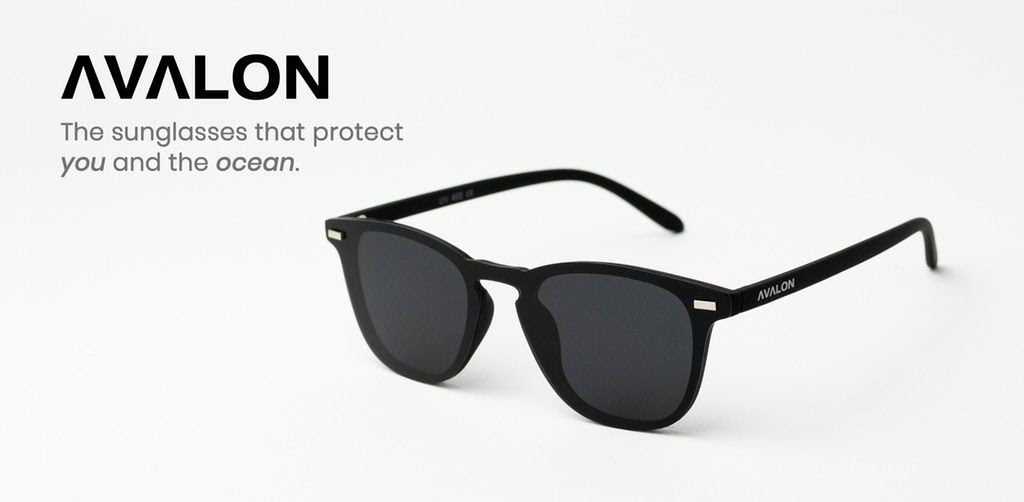 Going into summer without a solid pair of shades is like entering the Mojave Desert without any water — it just doesn't make any sense!
AVALON Sunglasses combine undeniable style with high-tech function to create a world-class, eco-friendly pair of shades.
The lightweight, high-resistance polycarbonate frames are virtually indestructible, and their UV400 polarized lenses protect your eyes better than an overprotective eye doctor with a sun-blocking machine.
P.S. Their limited early bird rewards are an OUTRAGEOUSLY good deal!

---
Want these projects delivered straight to your inbox? Sign up for The HypeSquad!
---
---
May 4th – May 10th
---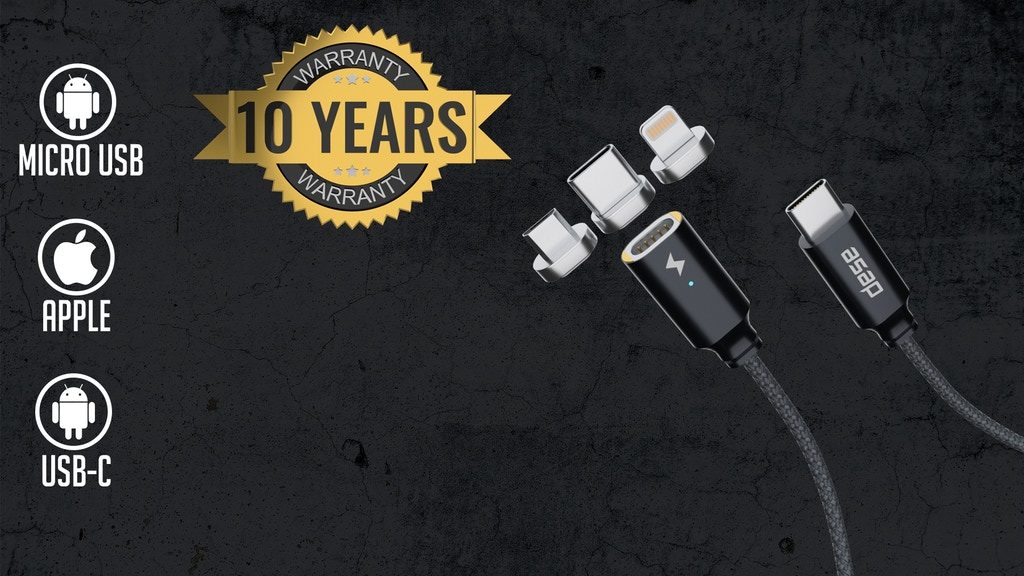 You can get a charging cable RIGHT NOW for $6 on Amazon.
You could also order Sushi from a gas station.
Point is, just because something looks the same, doesn't mean it is.
Those other chargers?
They're like gas station sushi… cheap, readily available, and almost guaranteed to give you a headache.
The UNO Cable is unlike any charging cord on the market.
It's a ridiculously versatile charger that works with ANY mobile device regardless of brand.
Powerful magnets instantly snap into place, quickly and easily charging your devices from anywhere!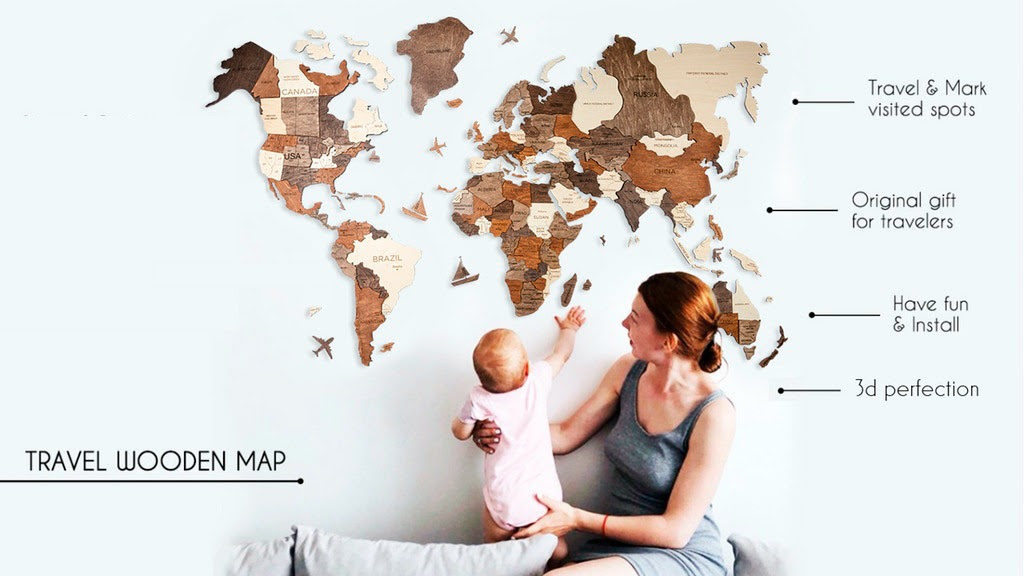 You already know where it is…
"The spot."
That blank space on your wall that's been practically BEGGING for something like this.
A stunningly unique 3D wooden travel map that reminds you of all the amazing trips you've taken — and all the ones you have left on your bucket list.
It offers eye-catching, rustic style perfect for ANY room in your house.
(Well, maybe not the bathroom.)
P.S. Go big or go home! Their most popular reward is the early bird World Map XL!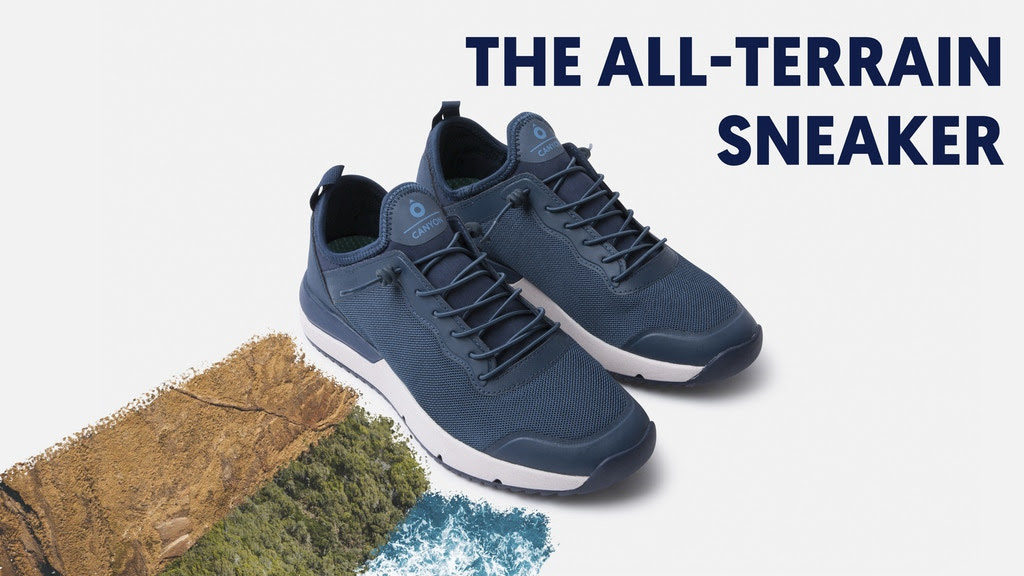 "We're back, b*ches."
-these creators, probably
The team behind the #1 shoe in Kickstarter history is back and better than ever with Canyon by Tropicfeel — hands down the greatest hybrid shoe ever made.
Outfitted with 5x greater durability, quick-dry technology, and slip-resistant soles, these are the ONLY pair of shoes you'll need on your next trip.
From the streets of Sicily to the beaches of Cancun, these 4-in-1, all-terrain sneakers will go with you to every corner of the globe and back again.
P.S. Don't wait, they have an exceptionally small number of early birds left!

---
Want these projects delivered straight to your inbox? Sign up for The HypeSquad!
---
---
April 27th – May 3th
---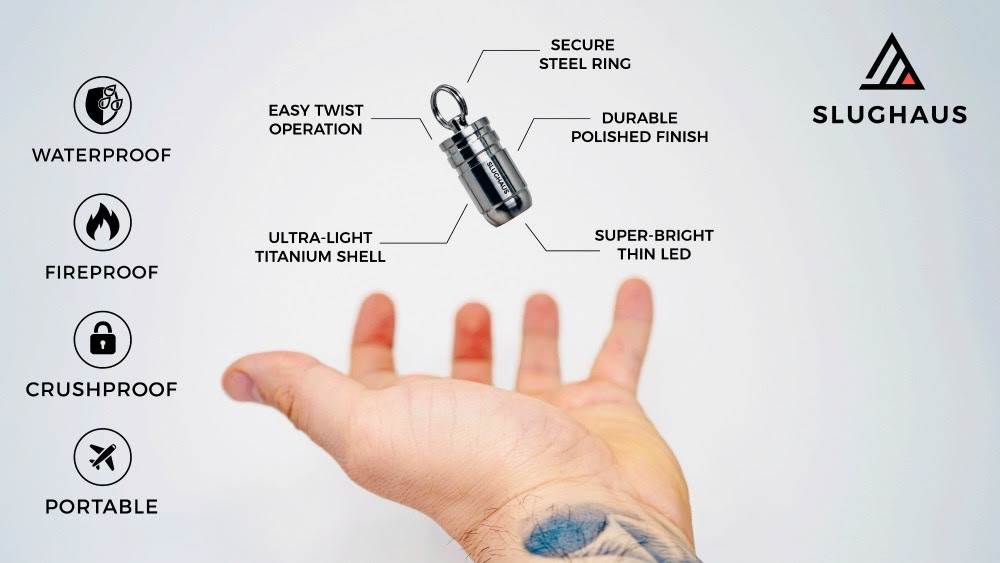 Can you believe this ultra-durable mini-flashlight is actually BRIGHTER than the surface of the sun?!
Alright, that's not true.
But BULL3T is RIDICULOUSLY bright for its size.
And at 100 lumens, it's 5x more powerful than its predecessor and virtually indestructible.
This titanium torch goes where your phone can't, offering amazingly portable light wherever you need it.
It's truly the ultimate addition to ANY keychain!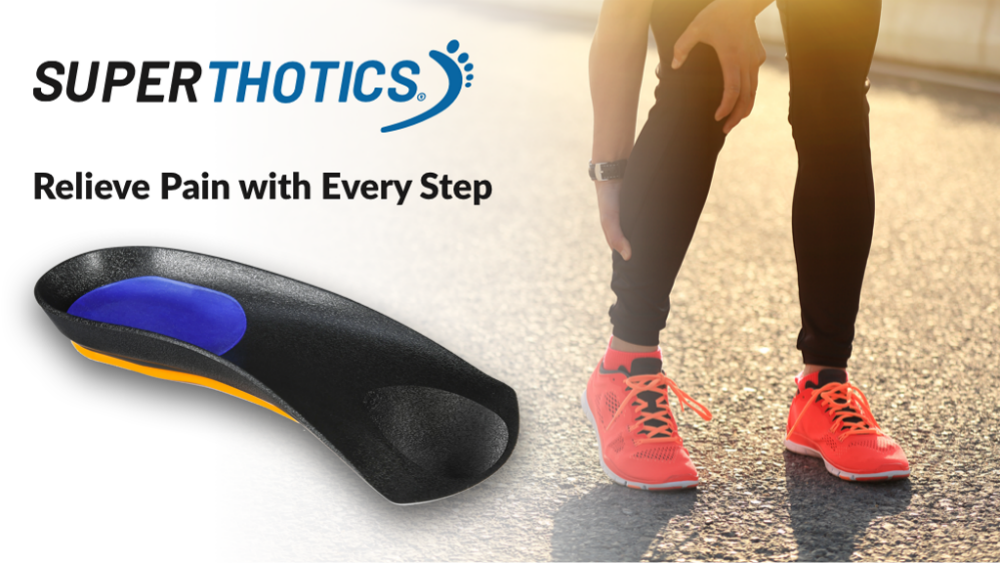 Standard insoles offer about as much support as my middle school nurse, whose favorite saying was, "Suck it up, kid, and get out of my office."
Superthotics are more like my sweet, sweet Grandma Ruby — they offer feet an unmatched level of support and comfort WITHOUT the hefty price tag of a custom orthotic.
These precision molded inserts fit in any shoe and instantly relieve pain while helping your body regain proper alignment.
So ditch those flimsy drugstore inserts and snag a pair of Superthotics! Trust me, your feet will thank you.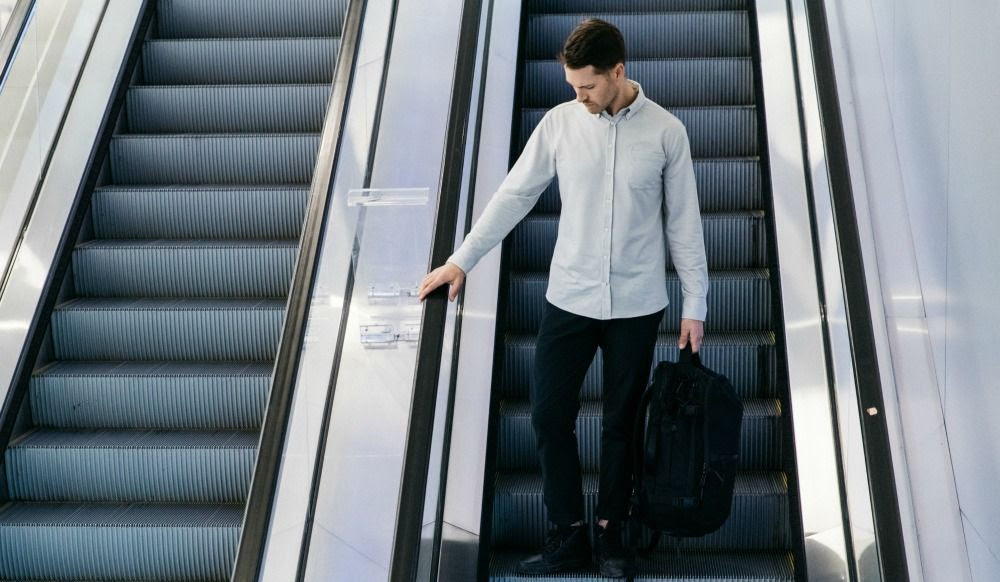 Picture this…
You've just flown halfway across the country for the job interview of a lifetime, and you're feeling GOOD.
With confidence at an all-time high, you decide to take a risk…
"Tell you about myself?" you say, "Why don't you tell me about yourself?!"
The interview's eyes widen — he's never been spoken to like this in his entire life.
He pauses, thinking.
After looking you up and down for what seems like an eternity, he shouts so loud the building shakes, "YOU'RE HIRED!"
A few months later, you remind him of your ballsy interview strategy and how it landed you the job. "Oh, no man, I actually hated that," he says, "I just loved your shirt."
Suddenly everything becomes clear. You were wearing the Limitless Merino Wool Shirt — a supremely soft, wrinkle-resistant button down that looks as good as it feels.
Its innovative, moisture-wicking fabric keeps you cool and comfortable for DAYS between washes making this truly the PERFECT shirt for traveling (and super important job interviews, too)!
P.S. It's your lucky day, they still have a few early bird rewards left!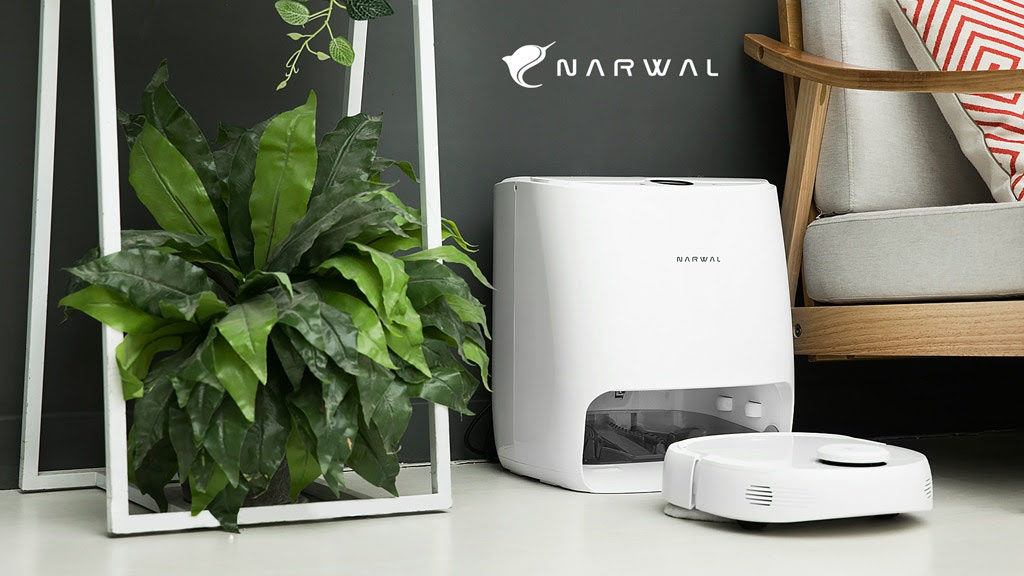 OMG, ROBOTS ARE TAKING OVER THE WORLD!!!
JK, they just want to clean your house.
Narwal is a powerful 2-in-1 self-cleaning robot that vacuums AND mops floors 3x better than even the most popular robotic cleaners.
Its smart mapping technology and customizable cleaning schedule lets you enjoy a deep-clean in every room without so much as lifting a finger.
The best part? Narwal literally cleans ITSELF after it's done working its magic!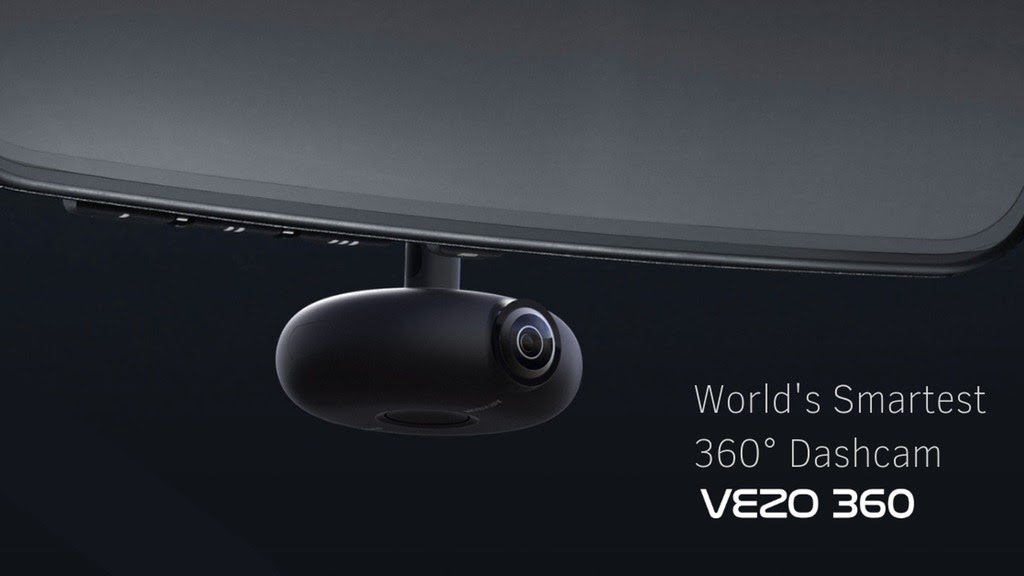 It's NEVER a good thing when you see a note on your parked car.
It's either a parking ticket or some teen's handwritten apology for the newfound dent in your bumper.
And oh, what do ya know, their phone number apparently only has nine digits.
Good luck tracking them down.
Good thing VEZO 360 has auto-accident detection that automatically records the incident in crystal clear 4K HD.
So you'll be armed with a license plate number and full vehicle description when it comes time bust that little punk.
It offers 360°, no-blind-spot recording, supremely easy installation, and even an advanced warning system that wakes you up if you ever fall asleep behind the wheel.
P.S. I don't know if they were trying to be funny with their video, but they have that dry sense of humor WORKIN' for them!

---
Want these projects delivered straight to your inbox? Sign up for The HypeSquad!
---
---
April 20th – April 26th
---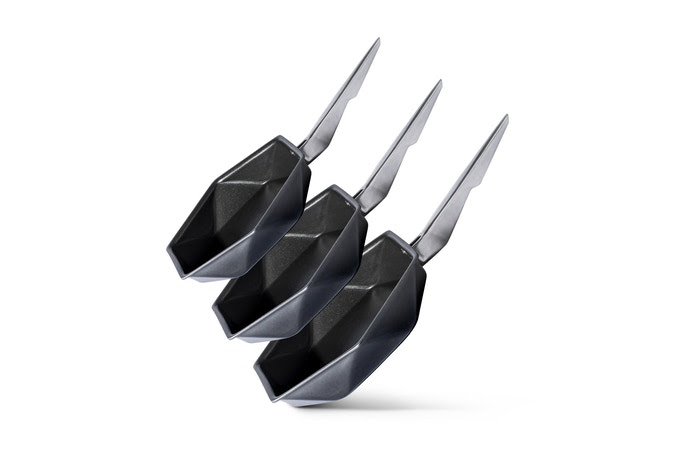 "I've never, ever, ever, met someone I believe in as little as you."
-Gordon Ramsay after tasting the food you've cooked with a regular pan
"You're a bloody genius, mate!"
-Gordon Ramsay after tasting the food you've cooked with The Stingray Pan
Featuring an all-new, 4-layer non-stick coating that's unbelievably smooth, these scratch-resistant pans are truly the real deal.
Their unique honeycomb design makes pouring sauce an absolute breeze, and a stainless steel finish means these will look amazing in your kitchen.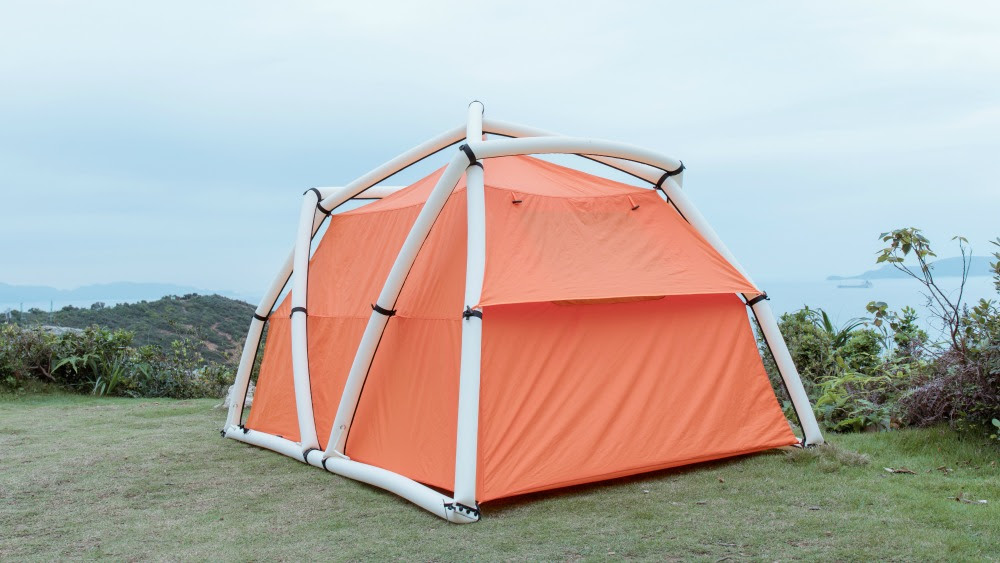 Welp, add another item to my list titled, "Why didn't I think of that?!"
TentTube offers the world's easiest tent set up — just 60 seconds and you're done.
Its Ripstop technology withstands wind and rain with ease, and a highly-spacious interior offers plenty of room for up to three people.
It's an incredibly clutch addition to a beach day, trip to the park, or even full-blown overnight camping.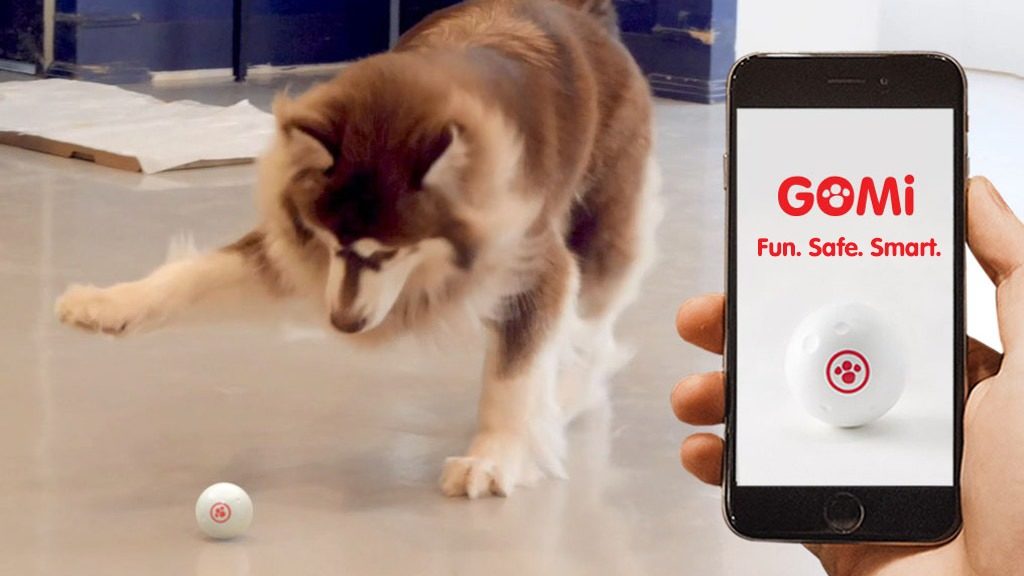 Dogs are freakin' awesome.
But if you leave them home alone with nothing to do they will destroy everything you hold dear… and then give you apologetic kisses afterward.
GOMI is a wildly fun interactive toy that dogs (and cats) absolutely LOVE!
Its autonomous movements offer hours of energy-burning entertainment for your four-legged friend.
AND it distracts them from ripping your delicious-looking throw pillows to shreds.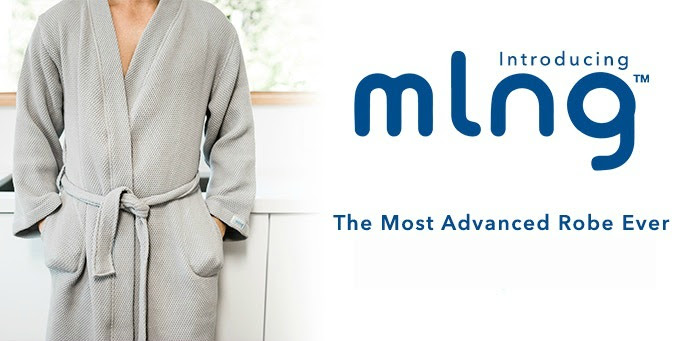 Think only your grandma wears robes? Think again.
Melange is an ultra-soft, premium-grade bathrobe that uses technology inspired by NASA to naturally cycle energy back into your body.
Its luxurious Linkweave fabric completely rejuvenates your skin, leaving you feeling wonderfully refreshed and ready for your day.
So pause that midday soap opera and kick off those old slippers, granny. 'Cause robes aren't just for old folks anymore.
P.S. They just launched and have a handful of early birds left!

Want these projects delivered straight to your inbox? Sign up for The HypeSquad!
---
April 14th – April 19th
---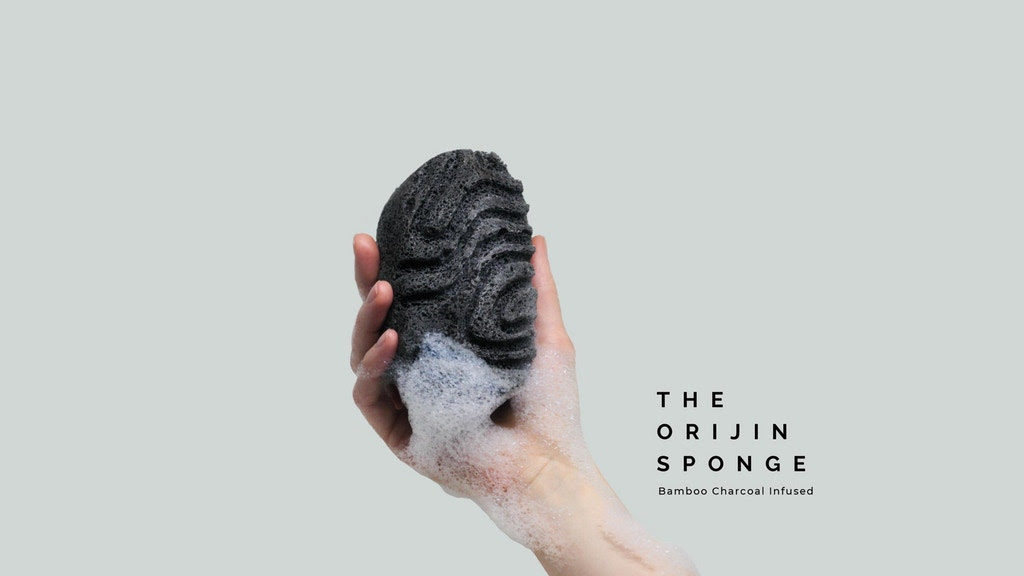 Chances are you didn't wake up this morning thinking, "Ah yes, today I shall purchase the finest sponge known to man!"
But now that the Orijin Sponge is staring you in the face, it's not such a bad idea is it?
It's a 100% natural cleaning machine infused with anti-microbial bamboo charcoal that destroys germs like a freakin' boss.
Giving YOU a blissfully effective deep clean each and every morning.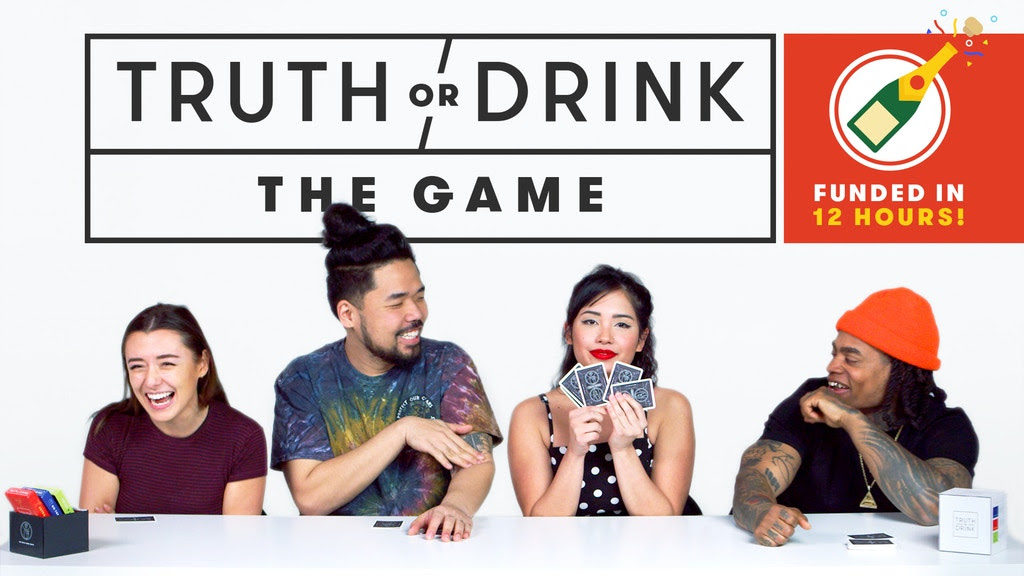 "If we were stuck on a desert island together, would we become lovers?"
A question I've long pondered, and will now FINALLY have the answer to.
Truth or Drink is an outrageously fun card game that forces you and your friends to tell the cold, hard truth — or get wonderfully drunk avoiding it.
Over 4,000 backers are ready to find out their friends' deepest, darkest secrets… are you?
P.S. Check out the "Ridin' dirty" reward. It's by far the most popular and contains EVERY unique deck!

Want these projects delivered straight to your inbox? Sign up for The HypeSquad!
---
April 6th – April 13th
---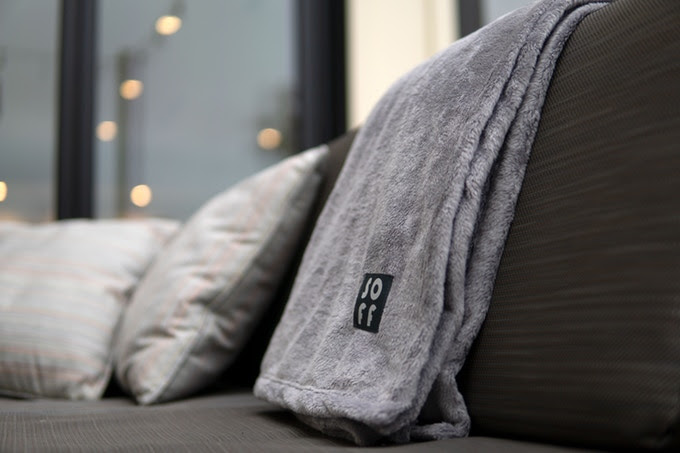 Most blankets are like my singing voice — scratchy and a bit underwhelming.
But SOFF Blanket blows average blankets OUT OF THE WATER with its luxuriously soft fabric.
Plush microfibers make this blanket feel like a million bucks while you're relaxing underneath.
The only problem? If you cuddle up under this thing you are not gonna want to get up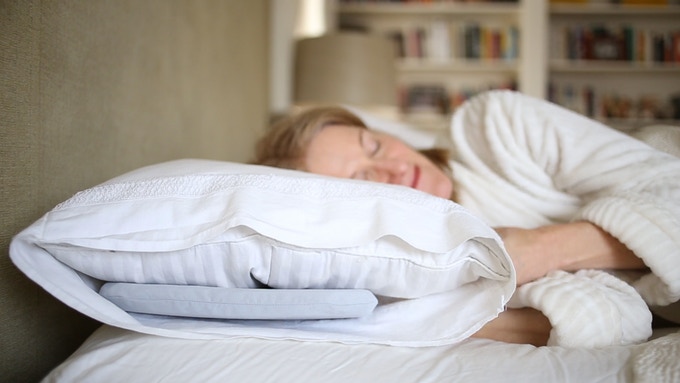 Quickly falling into a deep, restful sleep is actually super easy… for about 2% of the population.
For the rest of us, it's a nightly struggle to get quality shut eye. But Dreampad is a wildly unique sleep-time game-changer.
It works with your favorite pillow to transmit wonderfully soothing sounds throughout your entire body. These peaceful melodies reduce stress and help you drift into a wonderfully deep sleep.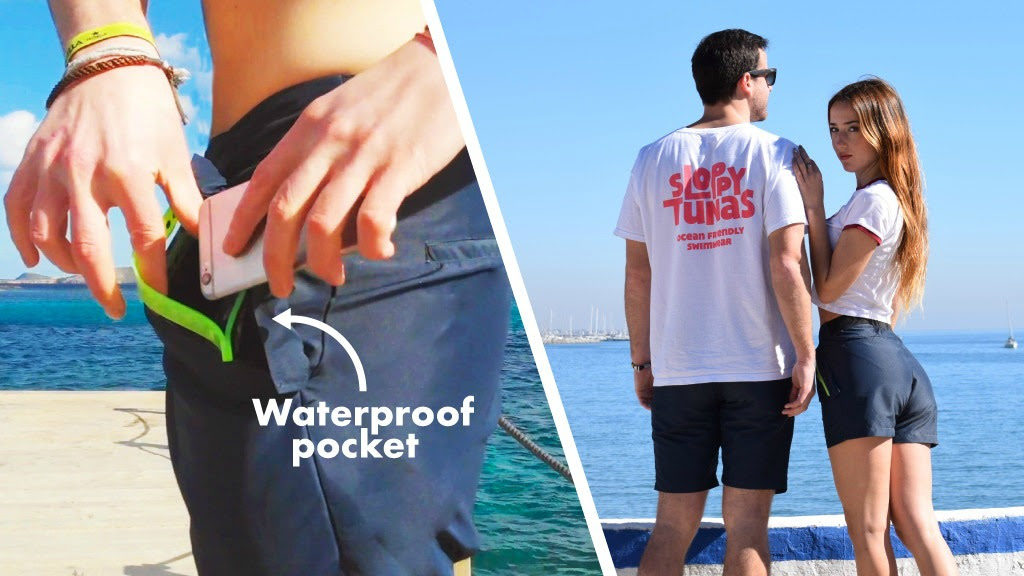 Are these shorts or a swimsuit?!
**slaps self in face**
They're both! Sloppys are a ridiculously cool hybrid short poised to totally dominate summer 2019. Made with a brand new quick-dry fabric that feels impossibly light and breathable, these will be your go-to shorts for ANY warm weather adventure.
P.S. Their built-in, waterproof pocket is an incredibly clutch addition that lets you take your phone and wallet with you anywhere — yup, even underwater.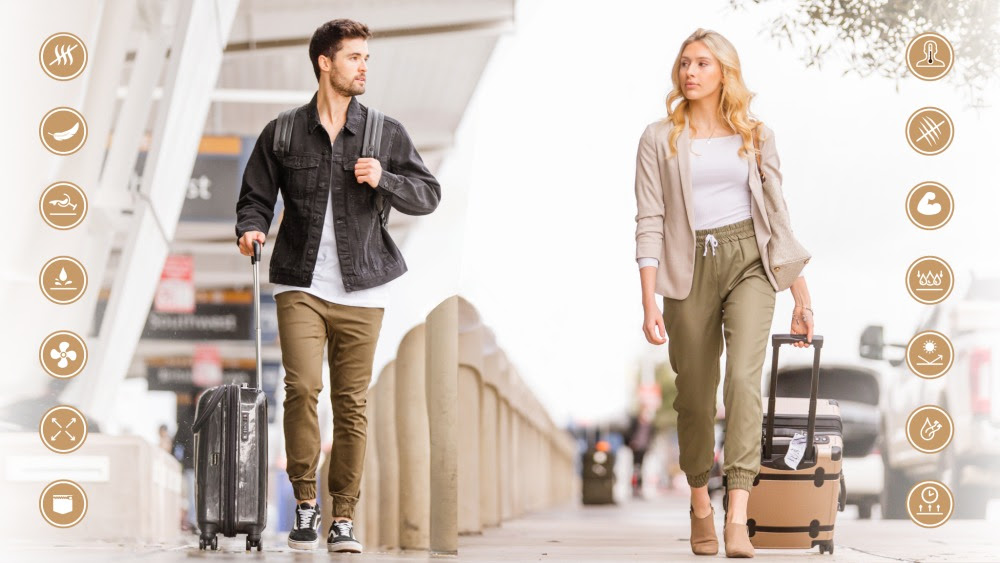 "Oh no… oh no, no, no."
You're on a plane and watch in horror as the seat back in front of you creeps lower and lower before coming to a stop just above your knees.
Suddenly the baby beside you starts wailing, and the 8-year-old behind you kicks your seat like he's training to become the next Messi.
You're in travel hell and there's only one way out…
Baubax's ridiculously comfortable travel pants.
These ultra-light, supremely stretchable pants relieve travel stress with 15 absolutely epic features. From stain-resistant fabric, to 3-day odor control, these versatile pants offer the ultimate combination of style and comfort.
P.S. Baubax travel gear is legendary. They've raised over $14 million on Kickstarter, and these are already the #1 pants in Kickstarter history.
Highly discounted early birds are selling FAST, so don't wait! 

Want these projects delivered straight to your inbox? Sign up for The HypeSquad!
---
April 1st – April 5th
---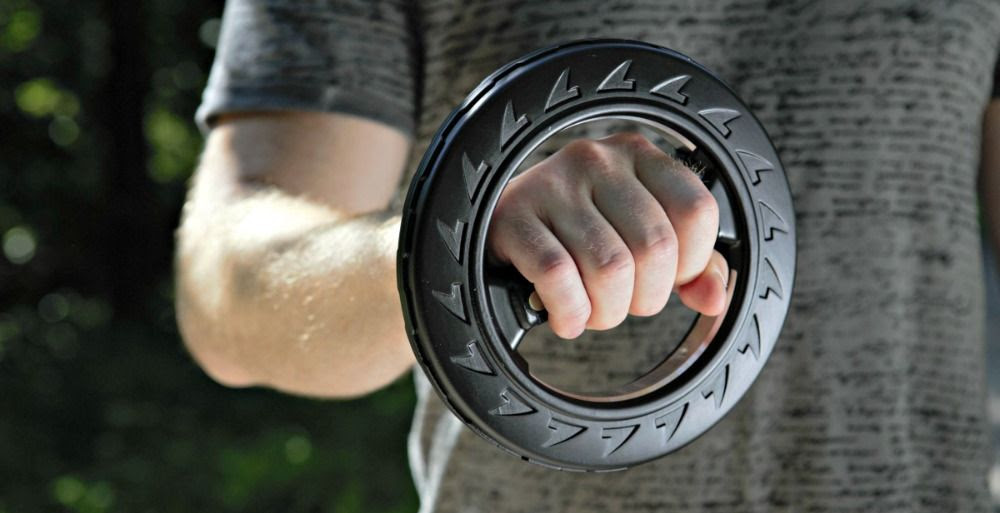 I wake up every morning thinking the same thing…
"Ok, after work, I'm going to the gym."
Then 5 o'clock rolls around, and I end up laying on my couch watching Man vs. Food reruns for three hours instead.
Consistently going to the gym is hard, but EMERGY makes exercising easy.
It's like a Shake Weight on steroids, using powerful torque resistance to build and tone muscles fast.
It even adapts to your strength over time, adding challenging resistance as you get stronger!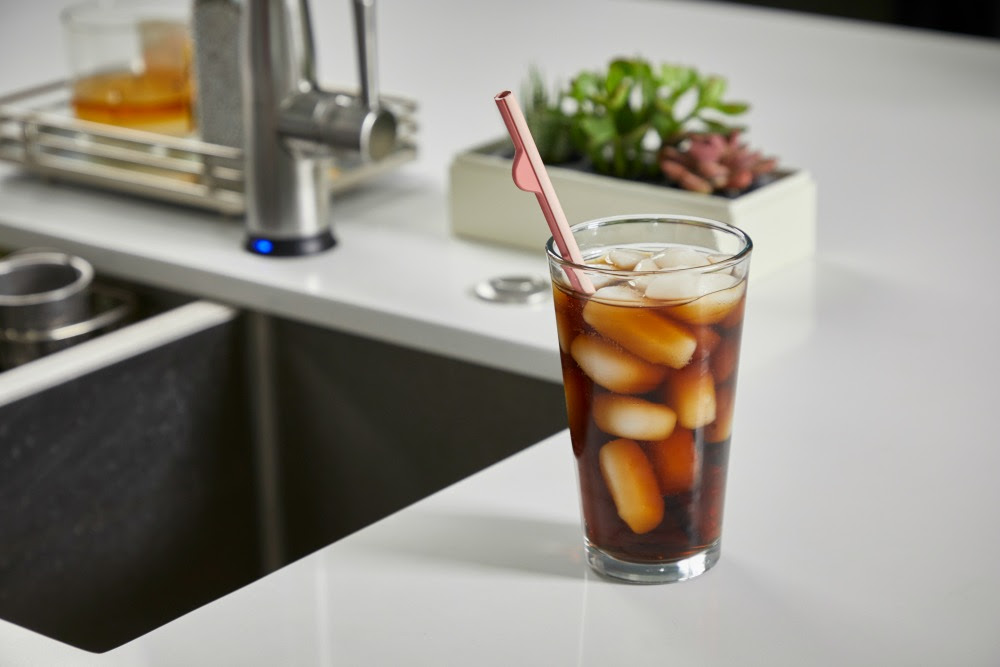 Most reusable straws are dirtier than a 10-year-old's potty mouth.
Dishwashers simply can't clean 'em.
But what are you supposed to do, use a plastic straw?
Not unless you want a hoard of angry sea turtles showing up at your door.
Try Rain Straw instead — a revolutionary slide-apart straw that's amazingly easy to clean.
Its brilliant design locks in place for sipping, and quickly slides apart for wonderfully easy cleaning.
It's an eco-friendly alternative to plastic straws, and won't hide germs like most reusable options!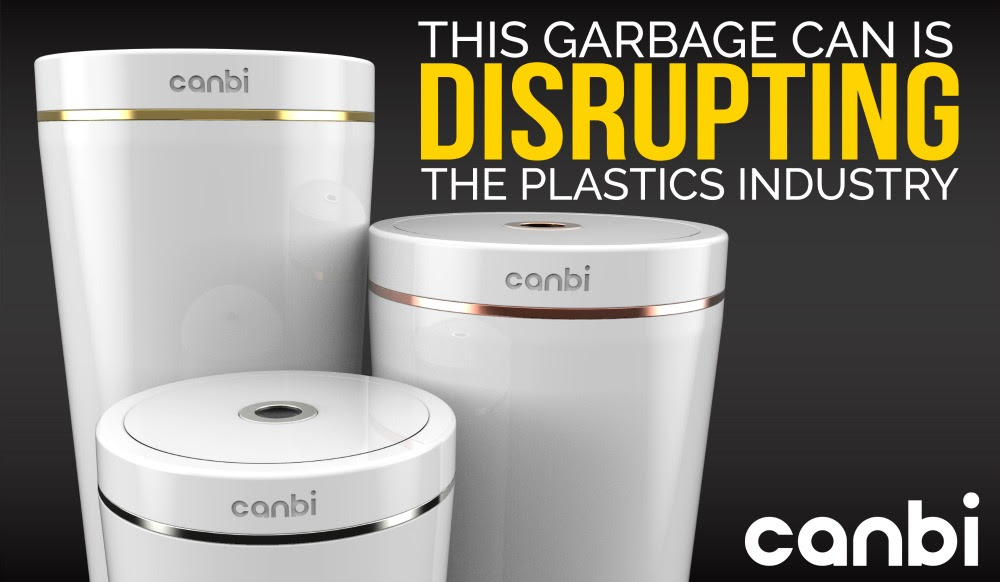 This is the Universal Law of Roommates:
You take out the trash, do the dishes, and clean the fridge.
And they, well, sometimes they'll pick up their dirty socks from the living room floor.
Make your life a whole lot easier with Canbi, a beautifully designed trash can with 25 built-in liners that let you go for months without replacement.
An odor-neutralizing lid keeps unpleasant smells at bay while biodegradable latex bags help save the planet.
This is the Rolls-Royce of garbage cans, and it definitely belongs in your home!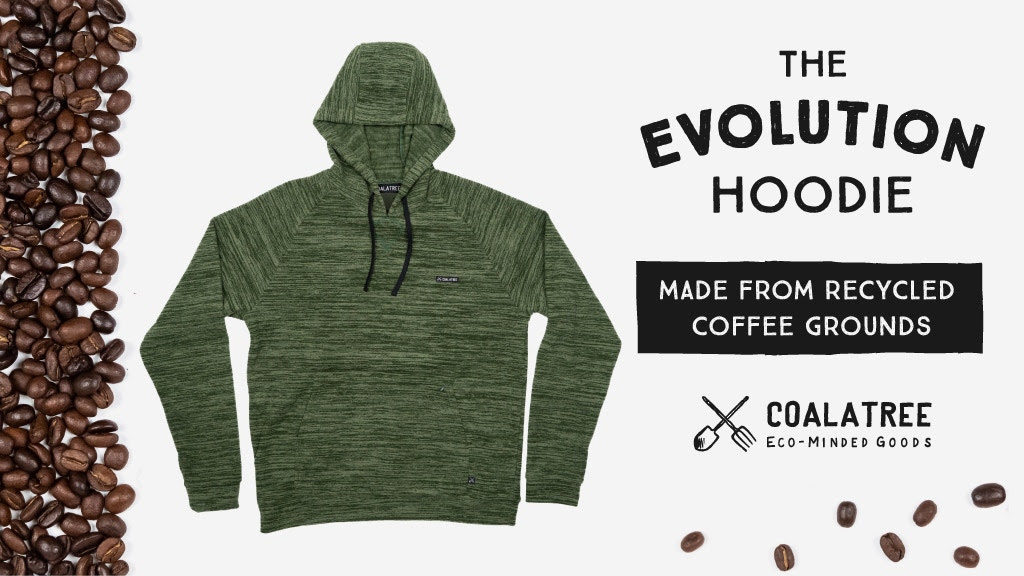 My ex-girlfriends could start a freakin' department store with the number of clothes they've stolen from me.
Not that I've had a ton of ex-girlfriends, each one just took SO MUCH. Including my favorite hoodie. 🙁
But they're not gettin' this one!
Evolution Hoodie is a ridiculously soft, quick-dry, hoodie that's amazingly comfortable.
It's a lightweight, supremely packable option perfect for quick day trips or just lounging around the house.
P.S. They have a limited number of early birds available, and the best deal is the 3-pack. (Trust me, if you've got a lady in your life, you'll need more than one.)

Want these projects delivered straight to your inbox? Sign up for The HypeSquad!
---
March 26th – March 31st
---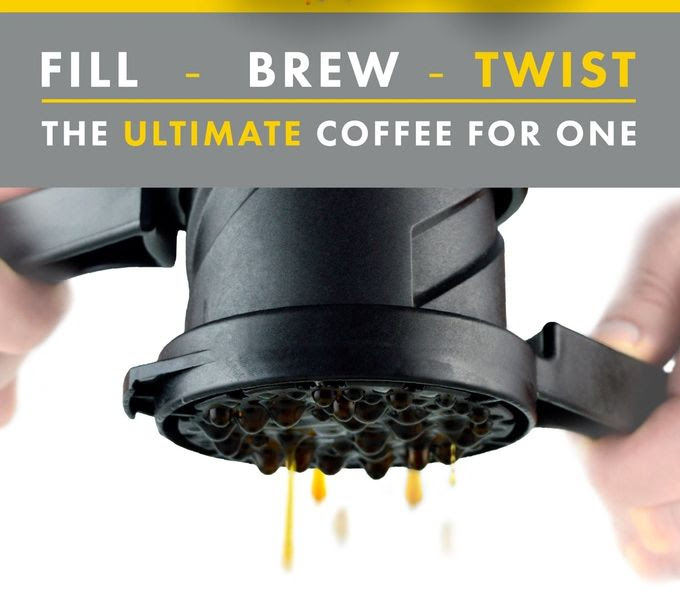 I once tried to see how long I could go without coffee…
It was the worst 12 hours of my life.
Good thing the Twist Press is a coffee lover's dream — a blissfully simple way to brew rich, smooth coffee in seconds.
Its unique corkscrew design lets your create a full-range of customizable flavors from subtle blends to the boldest brews.
And at just $24 (with FREE shipping), it's an absolute steal of a deal.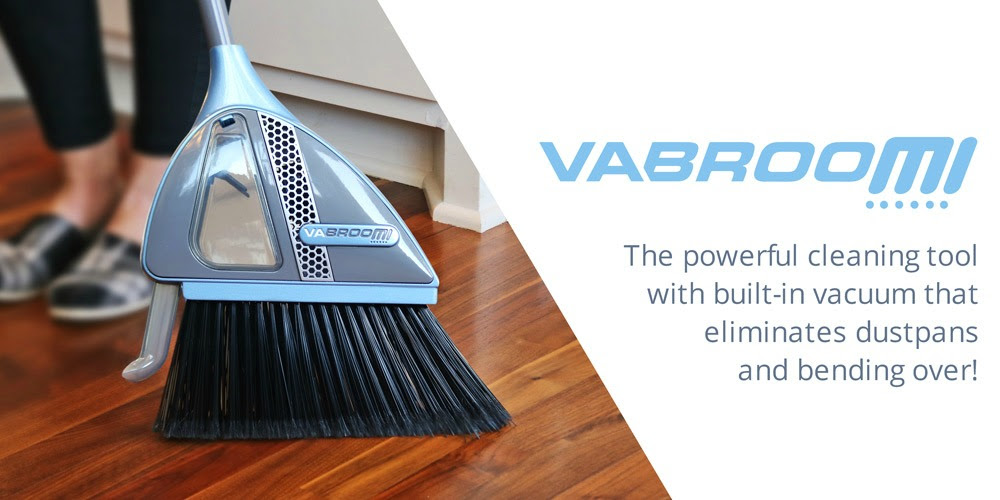 Holy crap, they stole my idea!
Sure, I'd only told a handful of friends about my idea for a dustpan vacuum… but still, this hurts.
VaBroom is a brilliantly designed hybrid tool that makes cleaning up messes insanely quick and easy.
Its powerful built-in vacuum completely eliminates the need for dustpans while a convenient cordless design offers supreme portability wherever crumbs are lurking!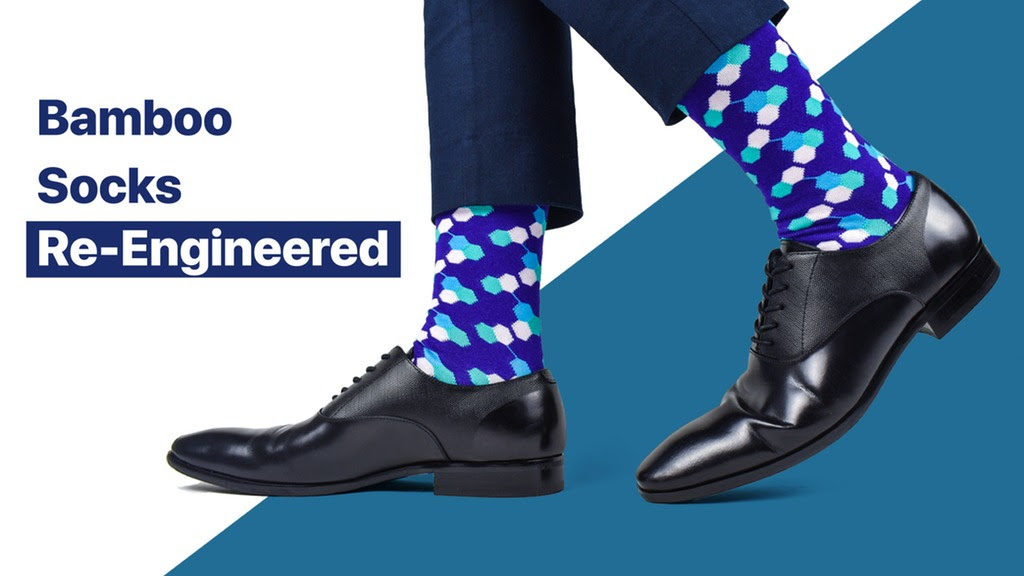 There's a tiny man living in my dryer stealing socks. I'm sure of it.
Dirty socks go in and POOF, they disappear.
So it's high time to invest in some Flyte Socks.
They're supremely luxurious, bamboo-infused dress socks built to last a lifetime.
With ultra-breathable, anti-odor fabric and 12 stylish designs, these 100% belong on your feet.
P.S. The testimonial section of their video is hilarious!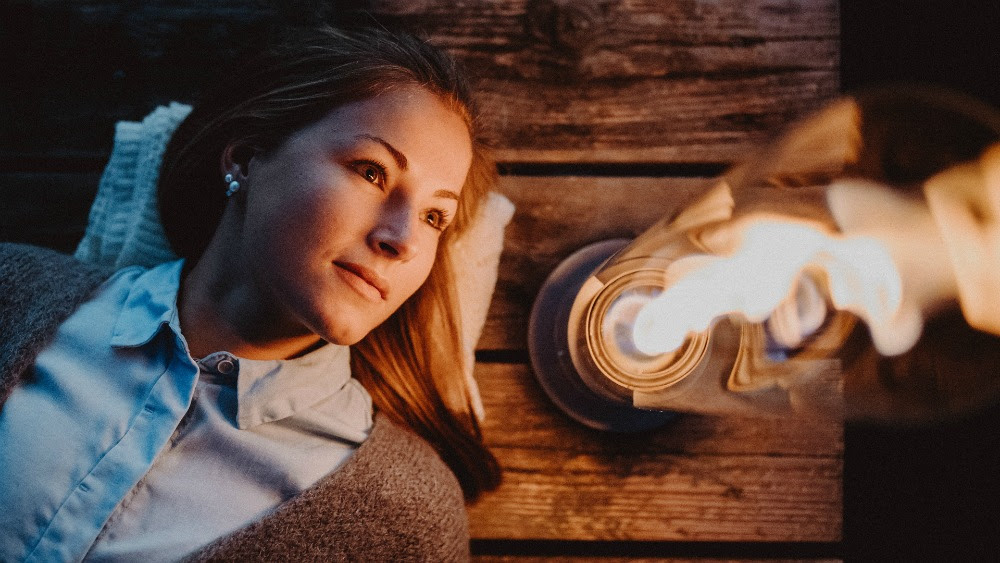 "Fire is such a beautiful, majestic thing."
-Some 12-year-old playing with matches right now, probably.
But SPIN is undeniably mesmerizing no matter what your age.
Its dazzling spinning flame offers a stunning show of light in which your eyes lock-in and your worries melt away.
Whether you're indoors or outside, SPIN's gentle, warm glow sets the mood for ultimate relaxation in a wonderfully unique way.

Want these projects delivered straight to your inbox? Sign up for The HypeSquad!
---
March 18th – March 25th
---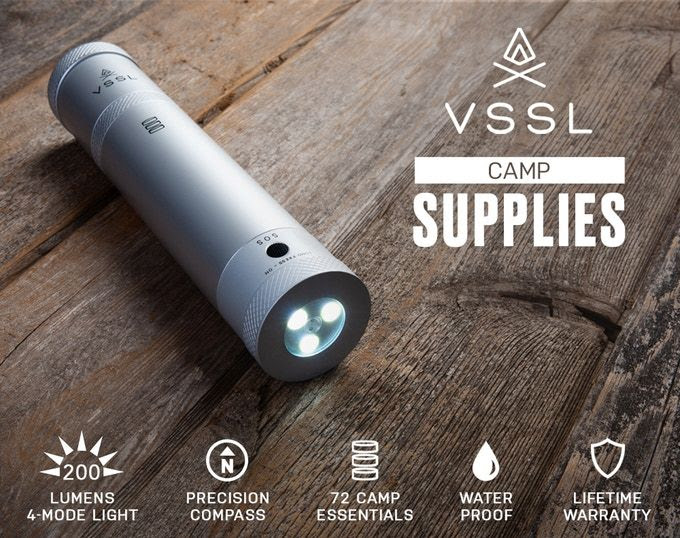 A guy came through our office the other day with his 7-year-old daughter selling Girl Scout Cookies.
"Hi," she said sweetly, "will you help me by ordering some cookies today?"
My eyes widened with fear.
"Umm," I said, "I'm actually ok right now, thank you."
What does that story have to do with this absurdly versatile survival kit by VSSL Camp Supplies?
Well not much besides the fact that I have some SERIOUSLY bad karma headed my way.
So I wouldn't be caught dead out on the trail without this lifesaving tube.
It's absolutely loaded with crucial gear — including fire starters, water purifiers, and essential medical supplies.
It's a 72-piece set of glorious peace of mind.
(In case you too crushed a little girl's dreams recently.)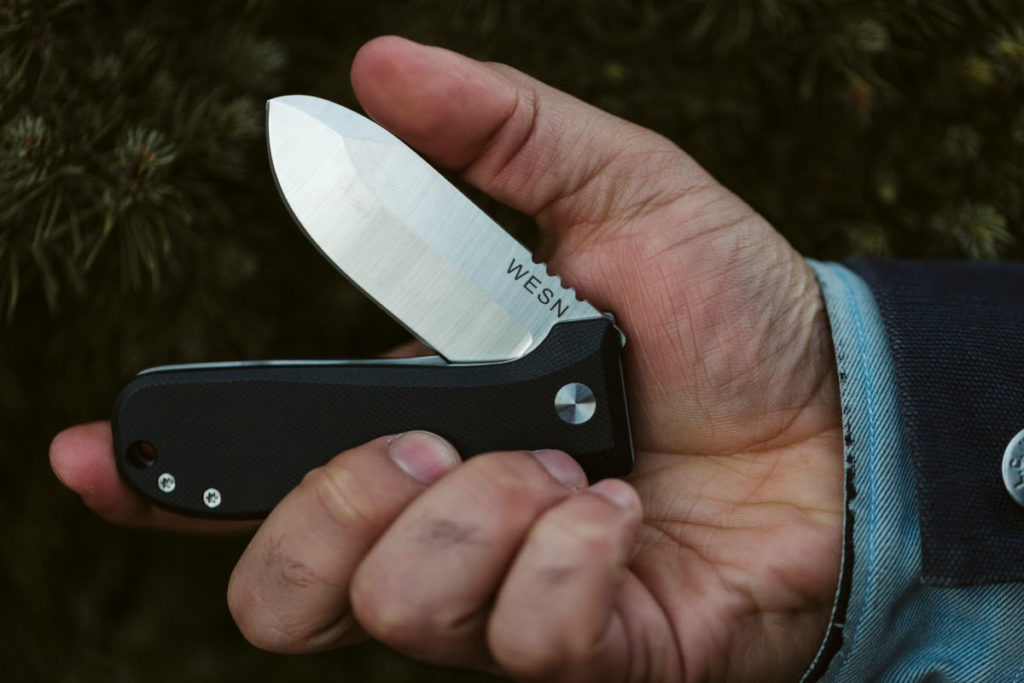 There's something undeniably sexy about a knife flipping open.
**Wonders internally if that was a weird thing to say.**
But whether you're aroused by the The Allman Everyday Carry Pocket Knife or not, everyone can agree this is a damn good knife.
Forged with some of the finest materials known to man, this American-made pocket knife goes back to the basics with a supremely functional design that's able to handle the toughest jobs on Earth with ease.
Simply put, if you need a knife, get The Allman.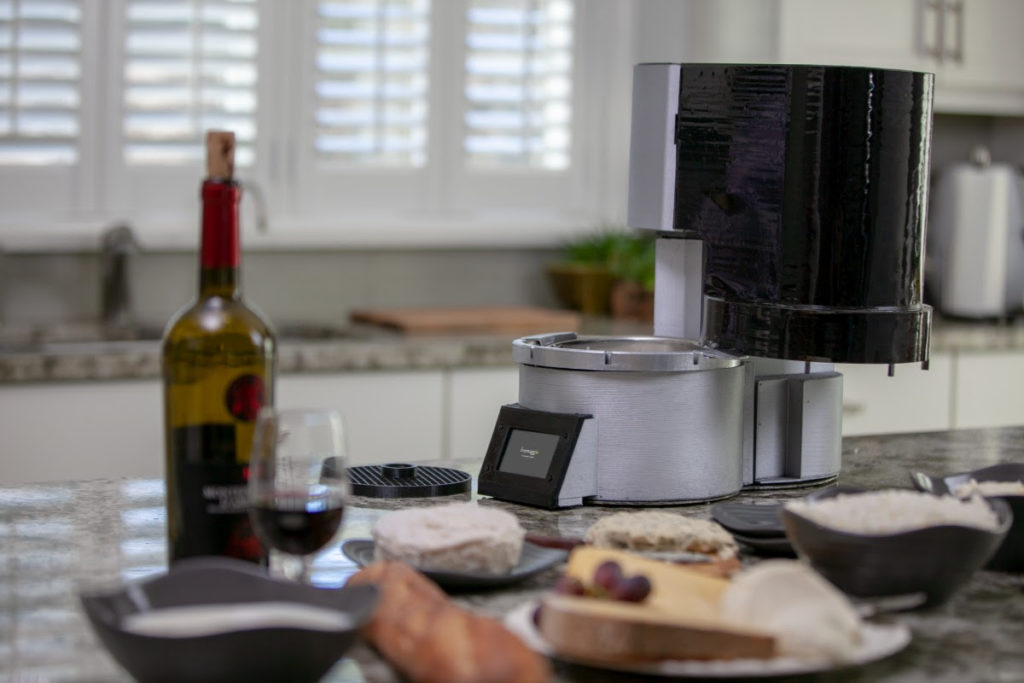 Ok, as soon as you get home tonight, I need you to do something for me…
Head to your fridge and dig through the cheese drawer.
Whatcha got in there?
Some Gouda?
Maybe a little 4-cheese Mexican?
Oooo I think I see some sharp Cheddar in the back!
Now carefully take all of that cheese… AND THROW IT IN THE GARBAGE.
Because you're not gonna need it anymore. 
Fromaggio is the world's first smart, automatic home cheesemaker.
 It lets you easily make delicious, natural cheeses yourself.
You can even create your own blend for a custom taste that literally blows processed, store bought cheeses out of the water.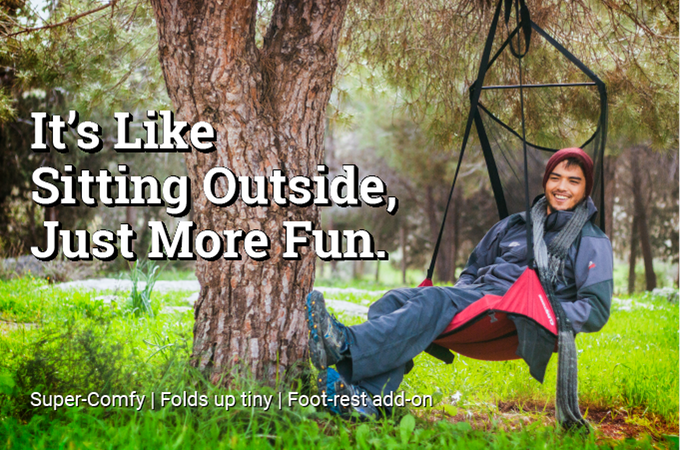 Relaxing outside in the springtime? Great.
37 fire ants relentlessly biting your butt? Not so much.
Elevate your relaxation game, and avoid those freakin' fire ants, with the HoverChair, a tremendously comfortable floating paradise that belongs in your backyard.
Its lightweight, portable design sets up in seconds and lets you enjoy the great outdoors with unmatched ease.
And at a shockingly low early bird price, you will not find a better deal.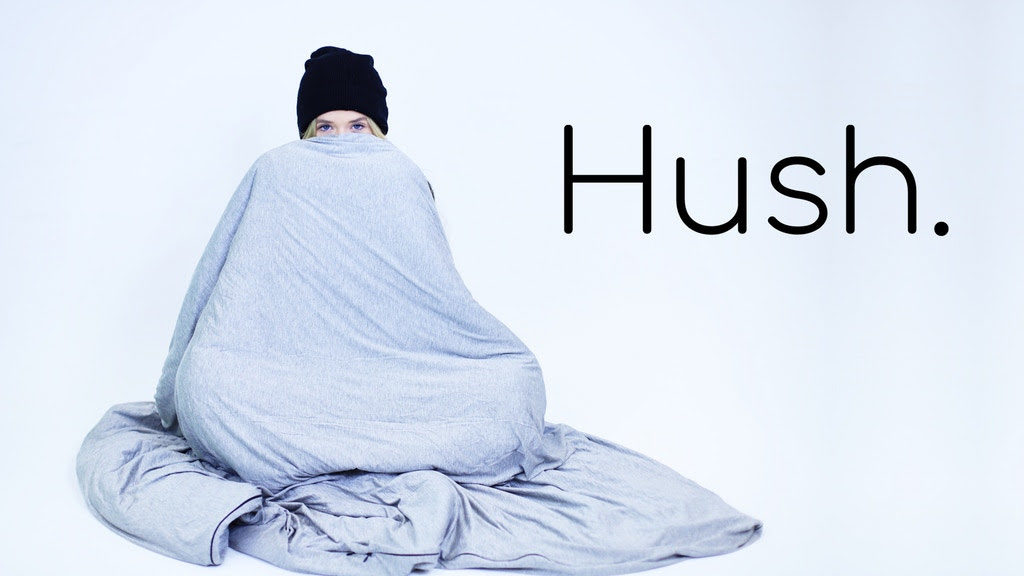 Hush little baby, don't say a word.
Mamma's gonna buy you a… ridiculously soft weighted blanket?
That's right, the Hush Iced Blanket is legit enough to re-write nursery rhymes.
Its supremely soft, cool-to-the-touch feel lets you enjoy a longer, deeper sleep while plush weighted fabric helps reduce stress and anxiety.
And unlike other weighted blankets that feel like an elephant's sitting on your chest, the Hush Iced offers cooling, breathable comfort even in the hottest months ahead.
P.S. There are only a handful of early bird rewards left!

Want these projects delivered straight to your inbox? Sign up for The HypeSquad!
---
March 10th – March 17th
---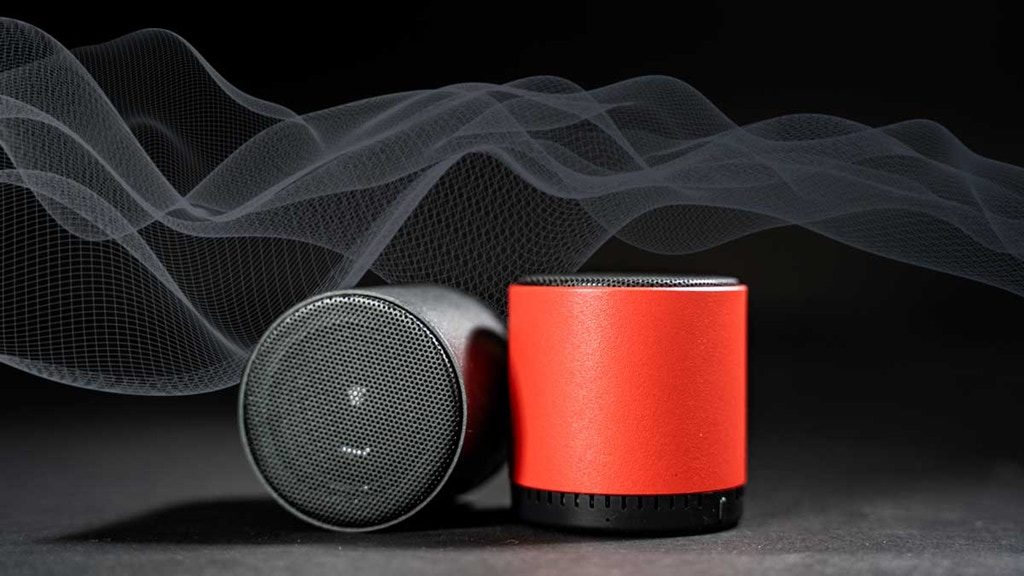 Like a fully functional firecracker in the hands of a mischievous 11-year-old, Cannon Speakers are small, but deceptively powerful.
They offer full stereo sound, Bluetooth connectivity, and a tremendously long playtime in one amazingly compact device that fits in your pocket.
And at just $29 for a set of two, you WILL NOT find another portable speaker that gives you this much bang for your buck.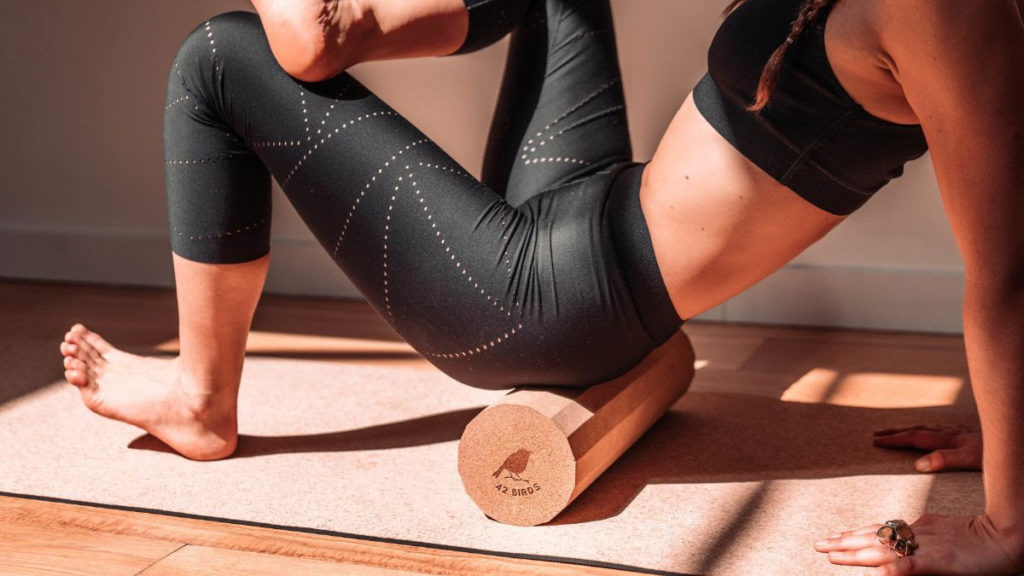 Have you guys ever used the stair stepper at the gym?
I tried it for the first time last week and couldn't walk the next day.
You're probably reading that as, "Oh, he had a hard time walking."
No, I'm telling you, I could not walk.
But that's probably because my $5 foam roller is a cheap piece of crap. The Warbler, on the other hand, is not.
This highly effective, eco-friendly roller has subtle ridges to gently massage your muscles, restore soft tissue, and help you recover faster from tough workouts.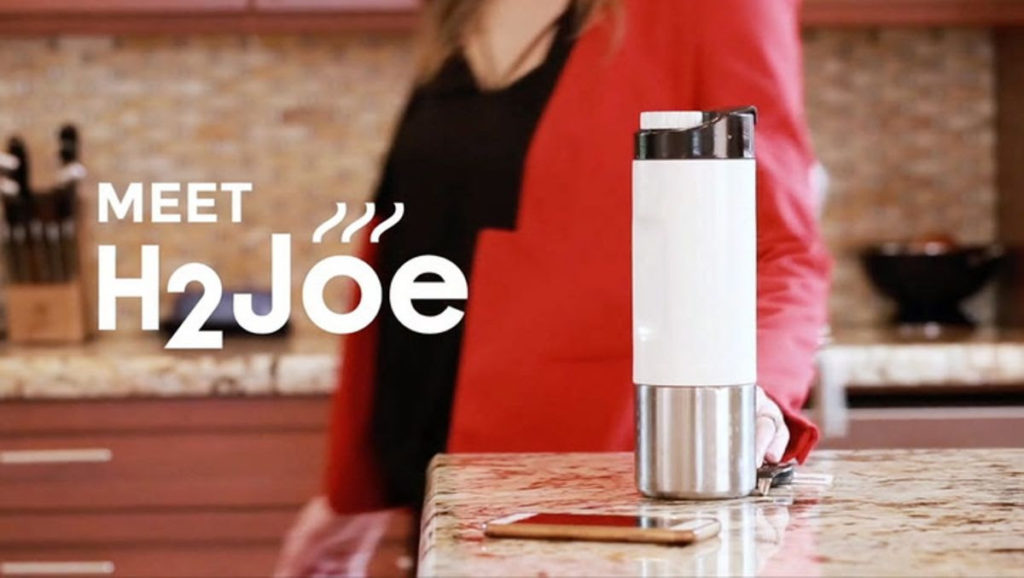 Steaming hot coffee AND ice cold water from the same high-tech bottle?!
It's a freakin' miracle.
H2Joe is a brilliantly designed (and cleverly named) triple insulated bottle that keeps drinks both wonderfully hot and deliciously cold for HOURS at a time.
It's incredibly easy to use, and helps you hit the road way faster in the morning!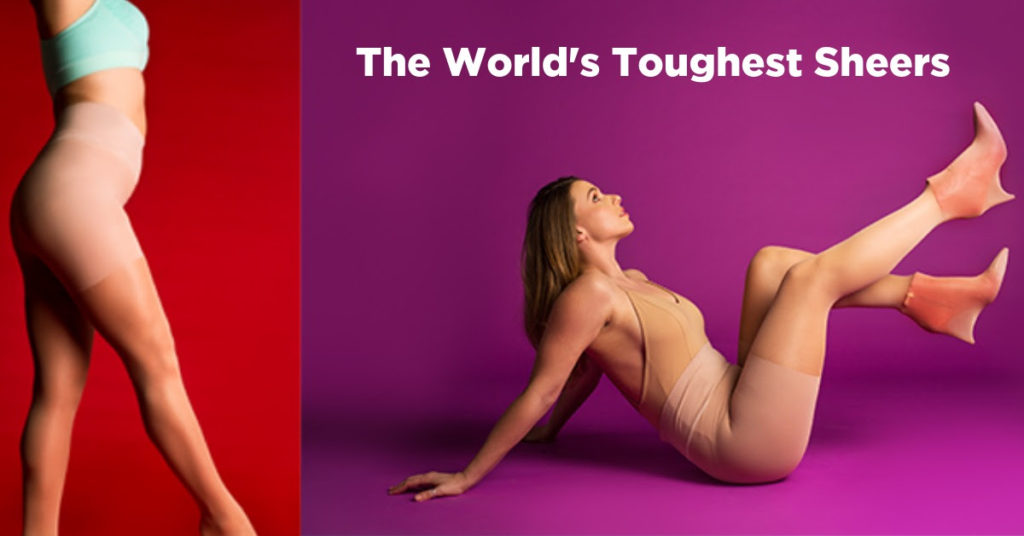 What the heck are these things called?!
Stockings? Nylons? Tights? I have no idea. But what I do know?
Sheertex are undeniably the toughest whatever-you-wanna-call-em's on Earth.
They're made with impossibly strong ballistic fiber that refuses to rip or tear no matter what you put it through. Check out all five slimming colors AND their limited early bird specials!

 
Have you ever walked on a cloud?
Of course not…
They're made entirely of water vapor and you'd fall to your death!
But if it were possible to walk on a cloud, it'd feel kinda like wearing a pair of these ridiculously comfortable shoes.
The Jasper Wool Eco Chukka is an out of this world hybrid — blending lightweight, eco-friendly materials with supremely modern style and lasting durability.
It elevates sustainable footwear to an ENTIRELY new level, and is being offered at an exceptionally tempting early bird price.
P.S. Can't decide on just one color? Their mix & match 3-pack is the best deal!

Want these projects delivered straight to your inbox? Sign up for The HypeSquad!
---
March 3rd – March 10th
---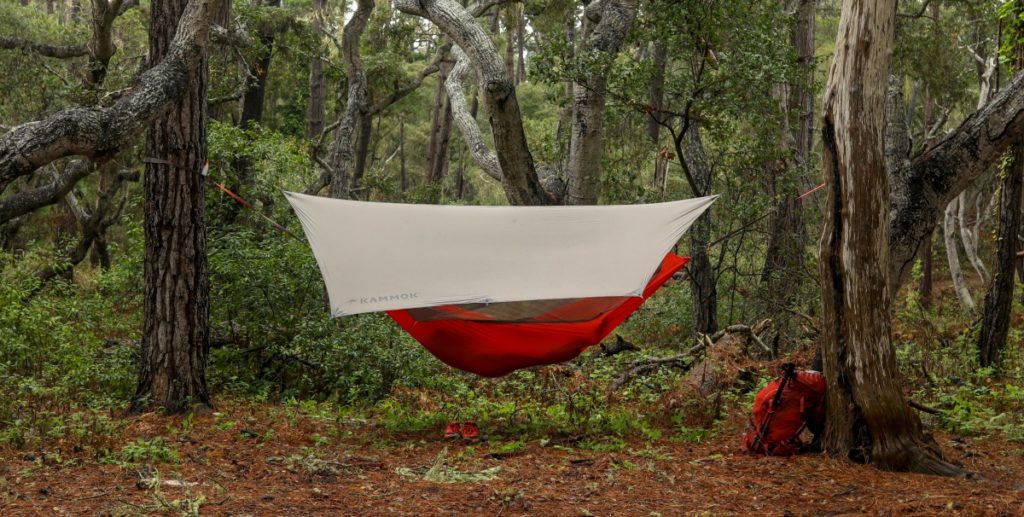 How long does it take you to set up a tent?
A. 5 minutes.
B. 10 minutes.
C. After 45 minutes, you usually curl up in a ball and start crying.
Whatever your answer, the Mantis tent hammock's absurdly easy set-up is a dream come true for any outdoorsman.
Its compact design is exceptionally trail-friendly, offering a weather-proof rainfly, built-in bug net, and supremely cozy hammock body that'll keep you warm and dry in ANY weather.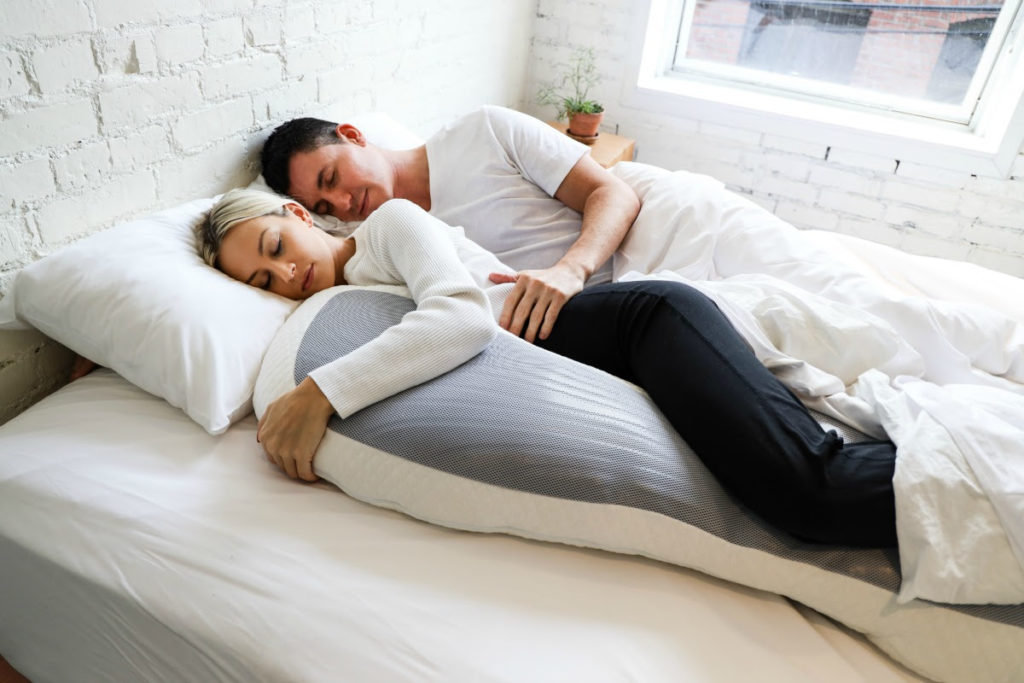 Falling asleep while cuddled in the arms of a loved one is one of life's greatest pleasures…
For about 30 seconds.
Then that human furnace beside you starts to toss and turn for the next hour while you desperately try to keep yourself cool.
Get the Clone Pillow instead. An amazingly soft body pillow that offers remarkably comfortable support all night long.
Its cooling gel technology keeps you blissfully comfy for a full eight hours, so you'll wake up feeling fully refreshed and ready to take on the world.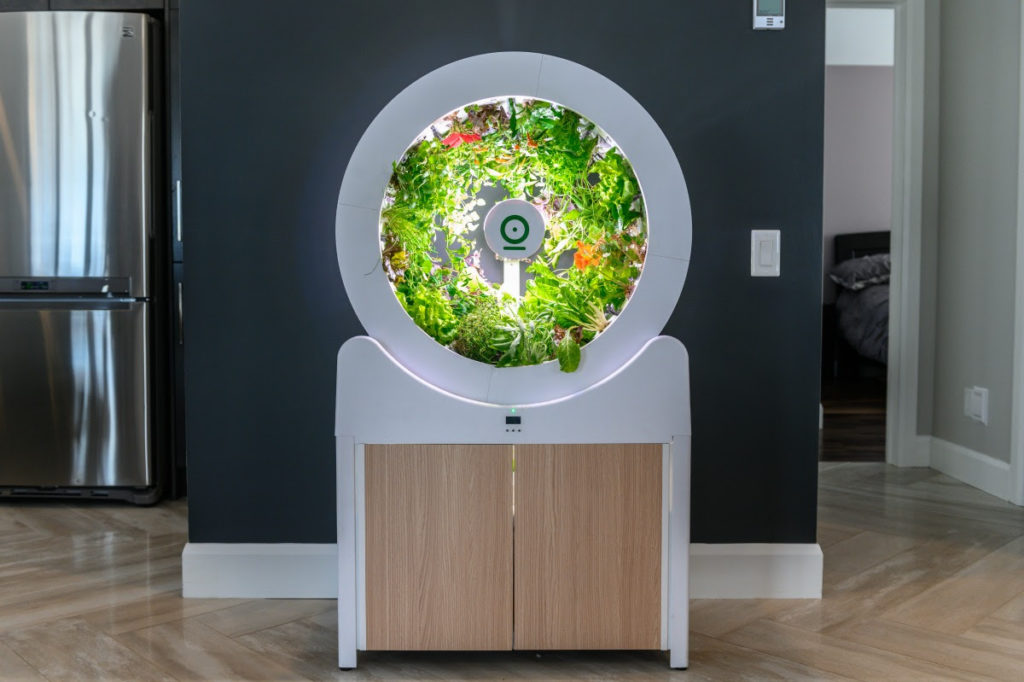 Is it me or do store-bought strawberries taste like crap these days?
It's just that for $4.99, I expect a little better than a container full of unripe rocks to add to my fruit salad!
The solution? OGarden Smart.
A completely re-invented indoor garden with an auto-rotating smart wheel that literally waters itself.
Giving you up to 90 fresh fruits and veggies all year round without so much as lifting a finger.

---
February 24th – March 2nd
---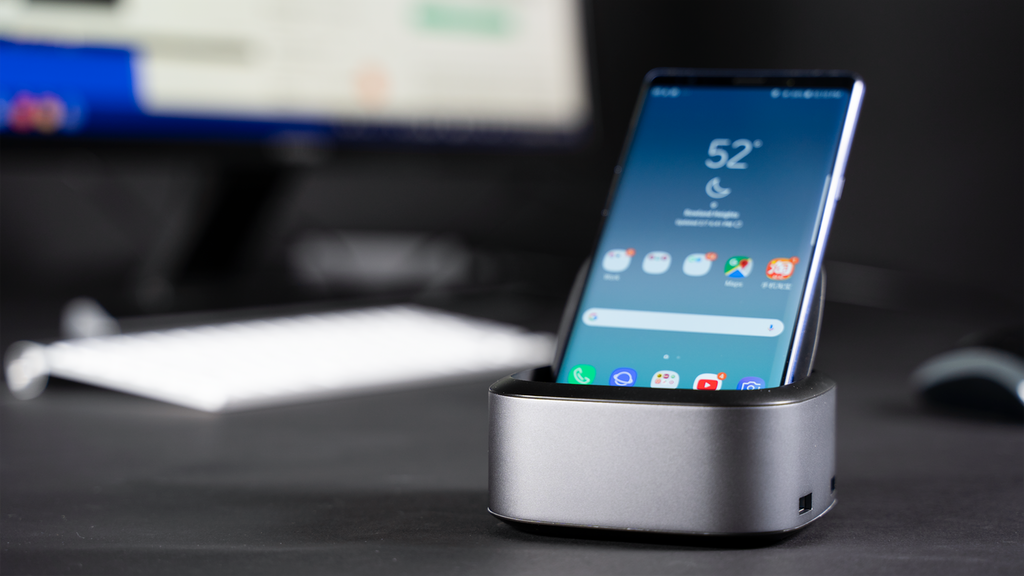 Like approximately 97% of millennials, my first phone was a Motorola RAZR.
I remember texting my 7th grade girlfriend, and EACH TEXT cost 10 cents!
But smartphones have come a long way since then, and NuDock lets you unleash their full potential. It allows you to connect to ANY screen in seconds.
It's a wonderfully compact device ideal for giving presentations, watching movies, gaming… or texting my 7th grade girlfriend. (Remember me, Abby?)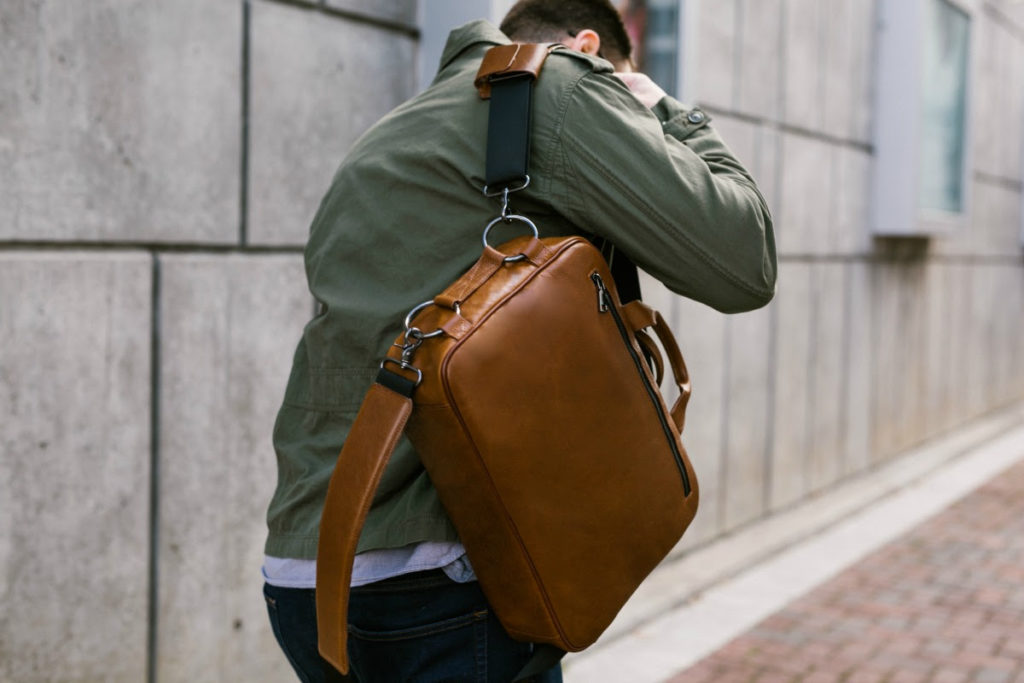 Is this a stylish leather backpack or an incredibly versatile messenger bag?
**Pauses dramatically**
It's… BOTH!
Meridian is in a category all its own — part easy-carry full-grain leather backpack and part ultra-trendy messenger bag, this completely re-invented hybrid transforms in seconds.
It's truly the ultimate bag for the ultimate person — AKA, you!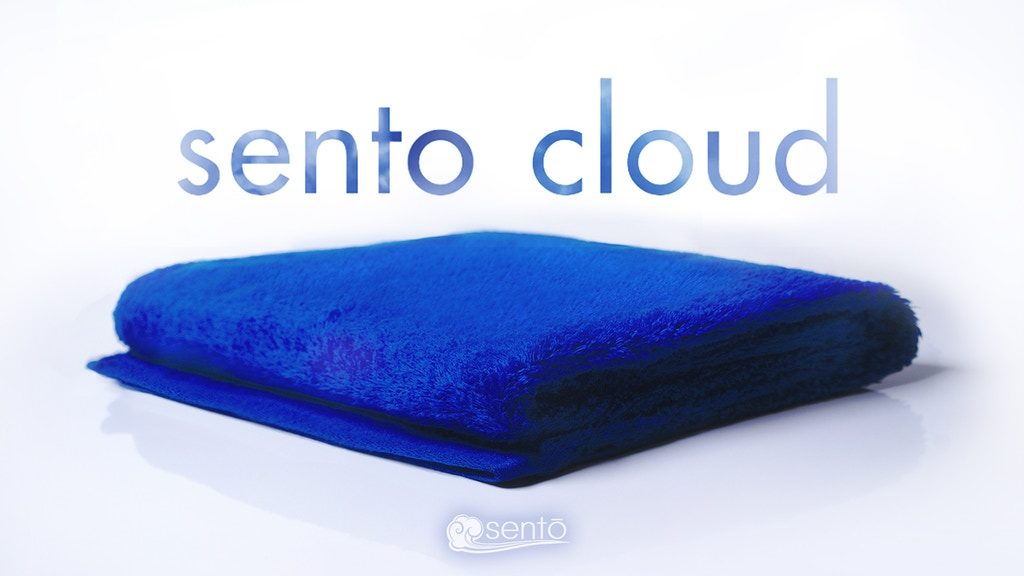 Japan's average life expectancy is 84 years old, which is INSANELY high. It's a full six years longer than the U.S.
Now some may say it's because of their supremely healthy diet and firm commitment to daily exercise… but they're WRONG!
You and I both know it's because of their unbelievably soft bath towels!
Sento Towel 2.0 is the world's softest towel made with tremendously plush "zero-twist" fibers that are about as comfy as 100 golden retriever puppies cuddled together in a field full of flowers.

Want these projects delivered straight to your inbox? Sign up for The HypeSquad!
---
February 16th – February 23rd
---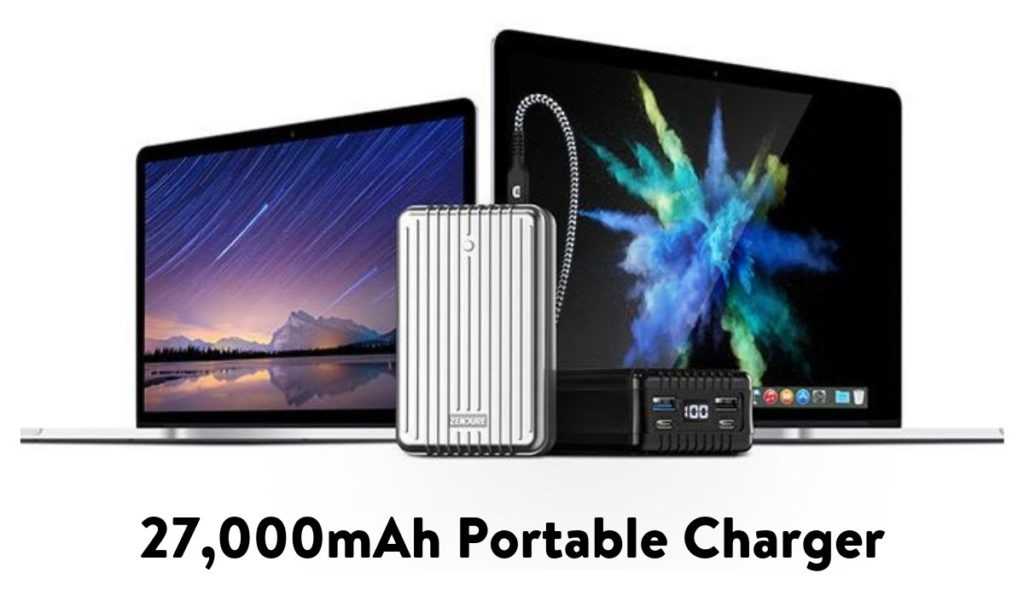 Holy smokes, this thing has more power than a nuclear reactor!
(I'm only slightly kidding.)
At 27,000mAH, SuperTank is a MONSTER of a charger.
A simple one-hour charge gives it enough juice to power even your biggest devices multiple times.
Meaning this could charge your phone for up to a week without running out of steam.
P.S. Does their video remind anybody else of a cologne advertisement?!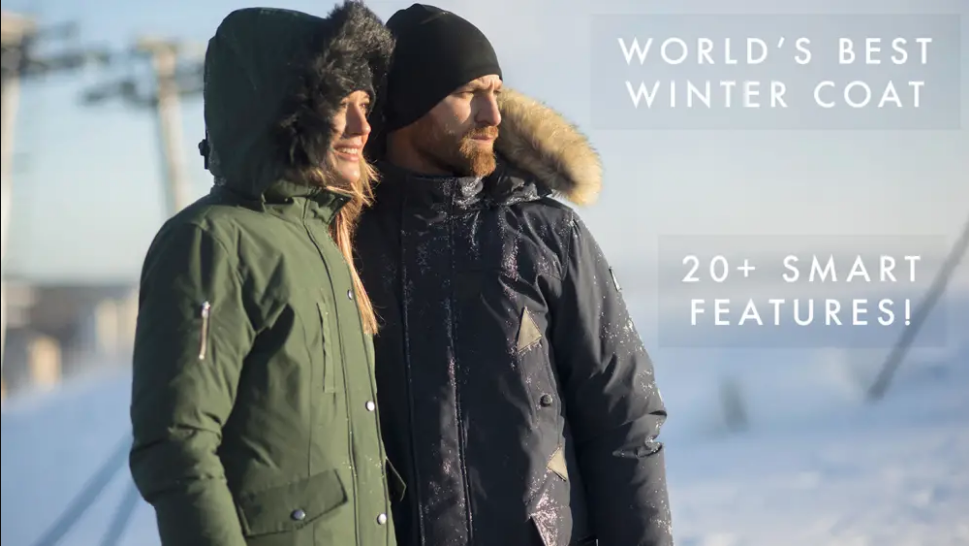 Thanks to my drill sergeant of a science teacher, I got a C+ in Physics.
So I have no idea how they figured out how to give this exceptionally warm winter parka its own built-in wifi.
But I do know that the Norrland Parka is very, very cool.
It's a top-notch jacket with over 20 glorious features including built-in charging, a water-resistant shell, and more hidden pockets than you'll know what to do with.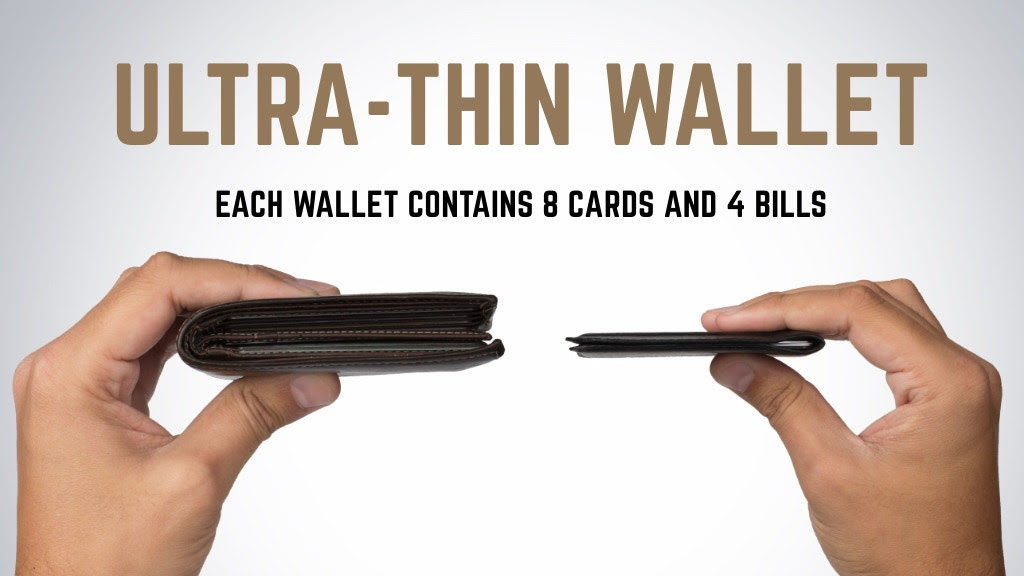 There's an unsightly bulge in your pants that you really need to do something about…
I'm talking about your bulky wallet, people!
Stealth Wallet is an unbelievably thin cardholder made with military-grade ballistic material that's 15x STRONGER than steel.
Its supremely thin design fits up to 8 cards and 4 bills with ease, and offers some much needed relief from that clunker you currently keep in your back pocket.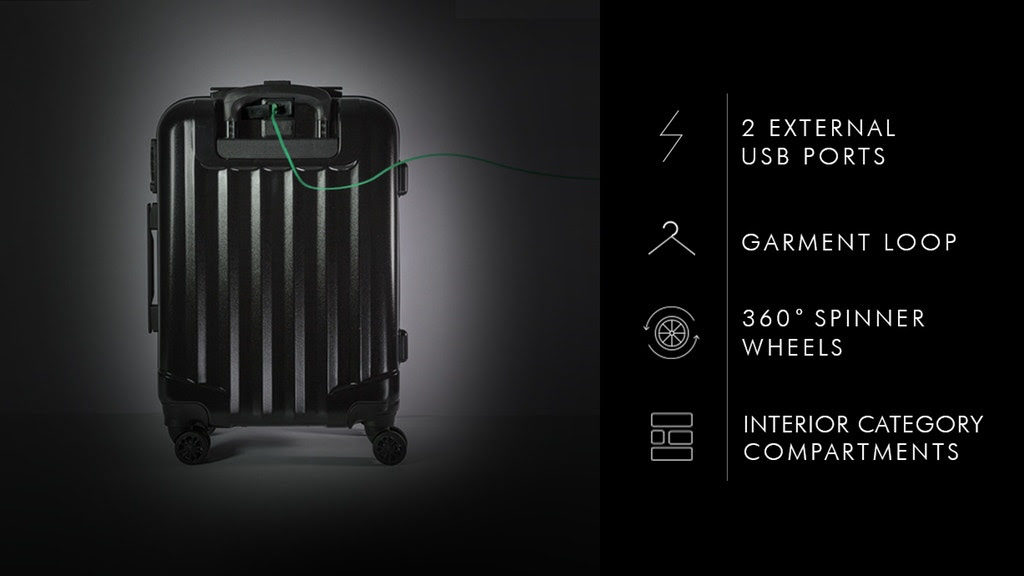 Genius Pack Supercharged is a maximum capacity carry-on that's gotten more press than a Kylie Jenner tweet.
It comes JAM-PACKED with features, like 9 insanely organized compartments including a special section just for your dirty clothes.
Throw in an amazingly long-lasting powerpack, ultra-smooth 360° wheels, and a ridiculously tough 100% polycarbonate shell, and you have what Mashable called, "Your perfect, durable travel companion."

Want these projects delivered straight to your inbox? Sign up for The HypeSquad!
---
February 9th – February 15th
---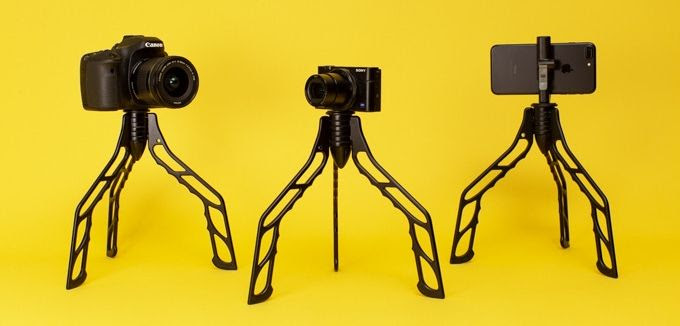 A 7-year-old boy made $22 million in 2018 posting toy reviews on YouTube.
So what does that mean for you?
It's time to quit that pesky job and become a full-time Vlogger!
But you're not gonna strike it rich posting shaky videos of your cat. You need SwitchPod to help you keep those viral videos looking silky smooth.
Or you could just keeping filming your cat, up to you.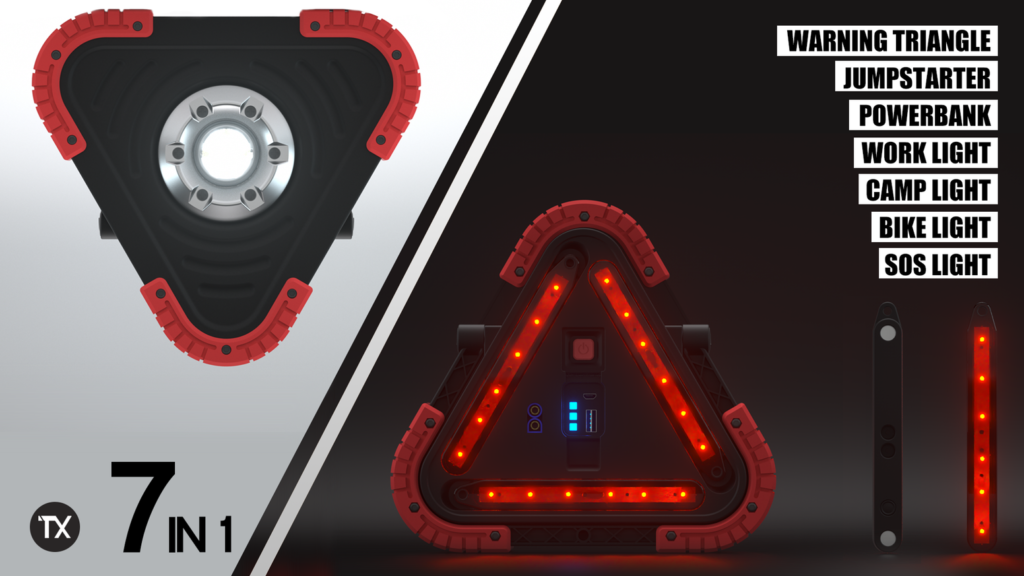 Fact: 12% of all interstate highway deaths involve pedestrians with stalled vehicles on the shoulder.
And you may be thinking to yourself, "Well, 12% isn't very much, I'll take my chances!"
True… but if you're part of that 12%, you'll be 100% dead, my friend!
Trilight is a brilliantly designed car accessory that greatly increases your roadside safety with highly-visible pulsing lights.
Its detachable LED bar, built-in jumper kit, and ridiculously bright SOS warning light make this a literal no-brainer to have in your trunk.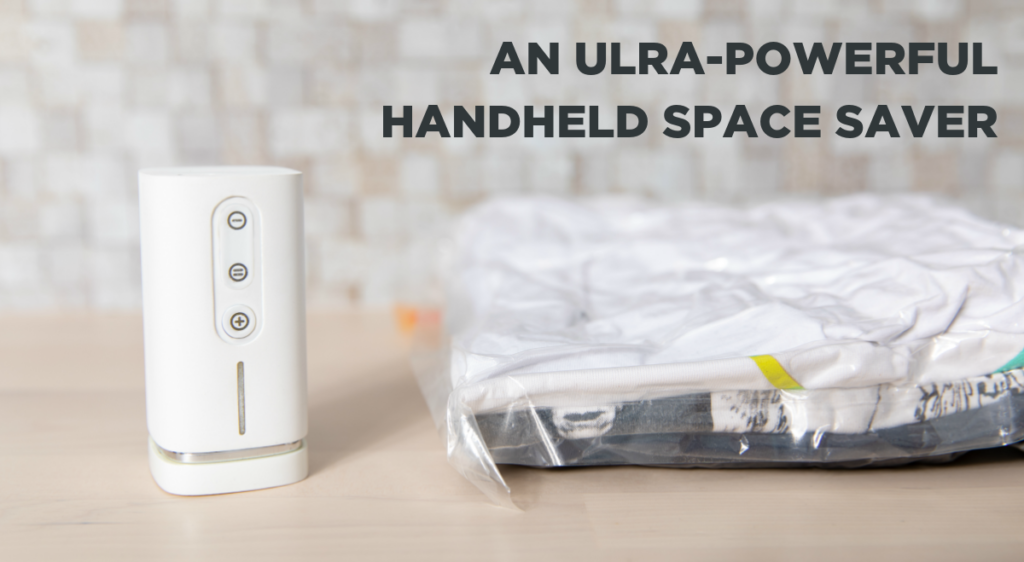 I'm flying to Ohio tomorrow, where the temperature will be a whopping 37 degrees COLDER than where I am right now.
Which leaves me with two options:
1. Pack a winter coat to avoid freezing my ta-tas off.
2. Leave my coat at home so I actually have room for other stuff in my bag, you know, like underwear.
If only I had Pacum, a multi-functional handheld travel vacuum that helps you fit more stuff in less space.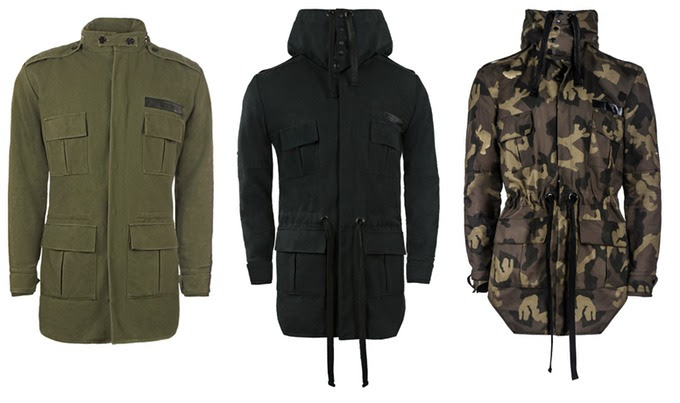 Look, this jacket isn't for everybody.
If I walked into work wearing one of these, people's jaws would literally drop.
But that's probably because I buy most of my clothes from T.J. Maxx for $14.99.
Point is, if you can pull off the look, this is a damn good jacket.
It features the tremendous functionality of a travel jacket with the undeniable style of a modern everyday coat.
It offers 28 trendy features blended with a classic look that'll have you struttin' around in style no matter where you go.


"The world is a super stable place right now, why on Earth would anyone need an emergency preparedness kit?"
**Watches 5 minutes of news**
"I NEED ONE, AND I NEED ONE NOW!"
Companion is a world-class 72-hour survival system designed to help two people thrive in ANY disaster situation.
It comes absolutely stocked with 40+ lifesaving products including fire starters, food, and vital communication devices.
Keep one handy in your car or at home to experience unparalleled peace of mind in the event "just in case" actually happens.

---
February 1st – February 8th
---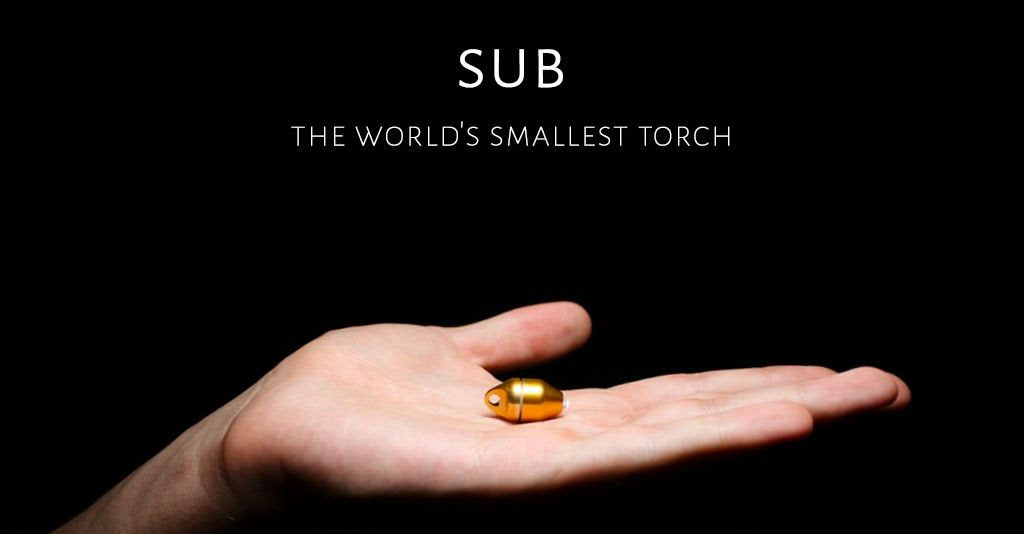 Apparently they call flashlights "torches" in England, where I imagine the discussion about this product sounds something like this:
"Ooo, 'ello love! Fancy a tiny flashlight with your tea and crumpets?!"
Was that culturally insensitive? Sure. Is this a totally bad** mini flashlight? Absolutely!
It's a crucial addition to your keychain made with 100% element-proof aerospace-grade aluminum that provides bright light in the smallest of spaces.
No matter what you call it, don't miss out on the small, but mighty Sub Fashlight!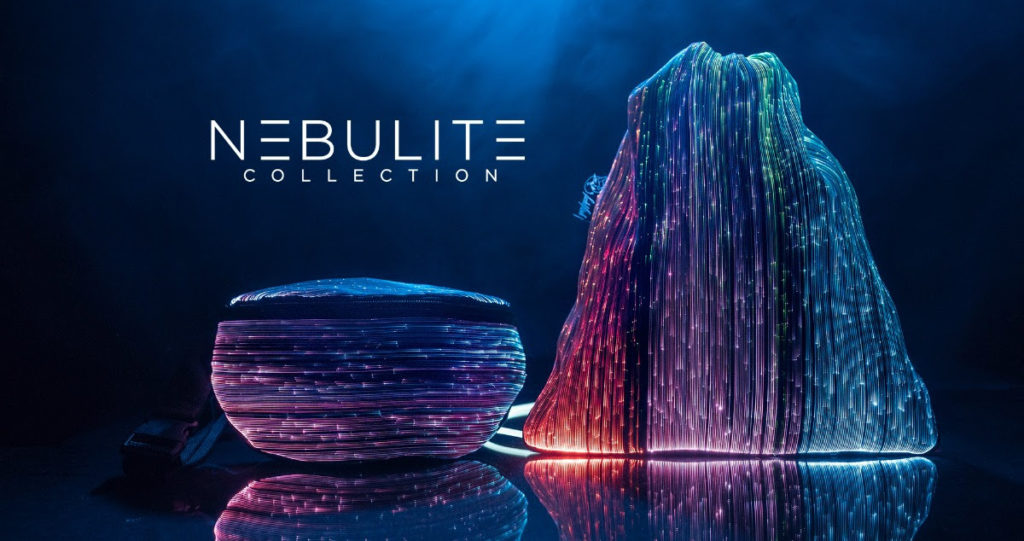 Whoa… trippy, bro!
If you haven't seen the Fyre Festival documentary on Netflix yet, watch it.
(Then watch the one on Hulu.)
And even though it was one of the biggest flops of all-time, these ridiculously cool florescent bags would have been a REAL crowd pleaser.
They're made with ultra-colorful optic fibers complete with motion sensing technology that pulses with your dance moves.
You can even fully-customize the light show via their app for a downright dazzling display that will be the talk of ANY festival you go to!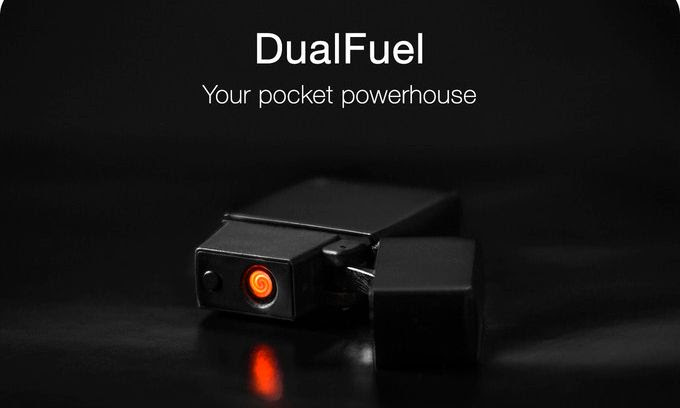 Imagine this…
You're poolside at some fancy resort in the Bahamas when none other than MILA KUNIS walks up to you.
"Hey cutie," she says "my phone's dead and I need a light, can you help me out?"
Your eyes widen as you reach into your pocket and pull out the DualFuel, a revolutionary PowerBank, flameless lighter hybrid that will satisfy her strangely specific request with ease.
It's a wonderfully versatile device that offers the convenience of a universal charger with the power of a high-tech flameless lighter.
So whether your phone just died or some famous actress needs something lit on fire, you'll be exceptionally glad to have the DualFuel in your pocket.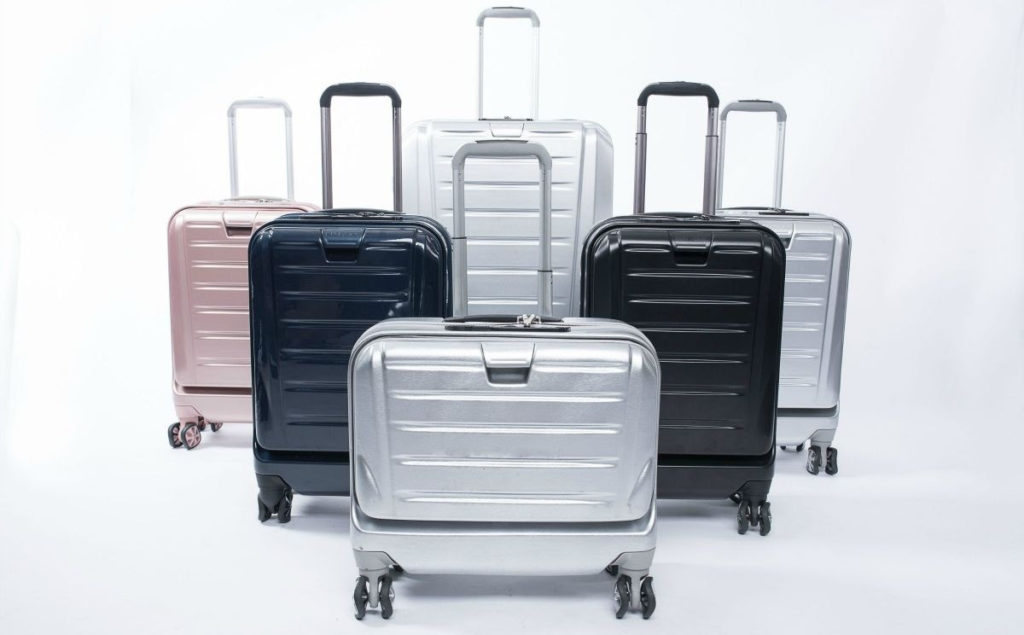 "Daddy, what was it like before smart luggage?"
"Oh it was horrible, son! Back in the old days, luggage couldn't even charge your phone. Can you image?! And God forbid the airline lost it… you'd never see it again!"
We've come A LONG way since the days of hauling around a beat up old duffle bag around the airport.
Thankfully SkyValet found a way to pack 7 insanely modern features into one practically perfect suitcase for 2019.
Built-in wireless charging, Bluetooth anti-theft zippers, and pinpoint GPS tracking are just a few of the reasons to snag this epic bag.
P.S. They're offering free shipping to the U.S., Europe, and Canada!

---
January 26 – January 31st
---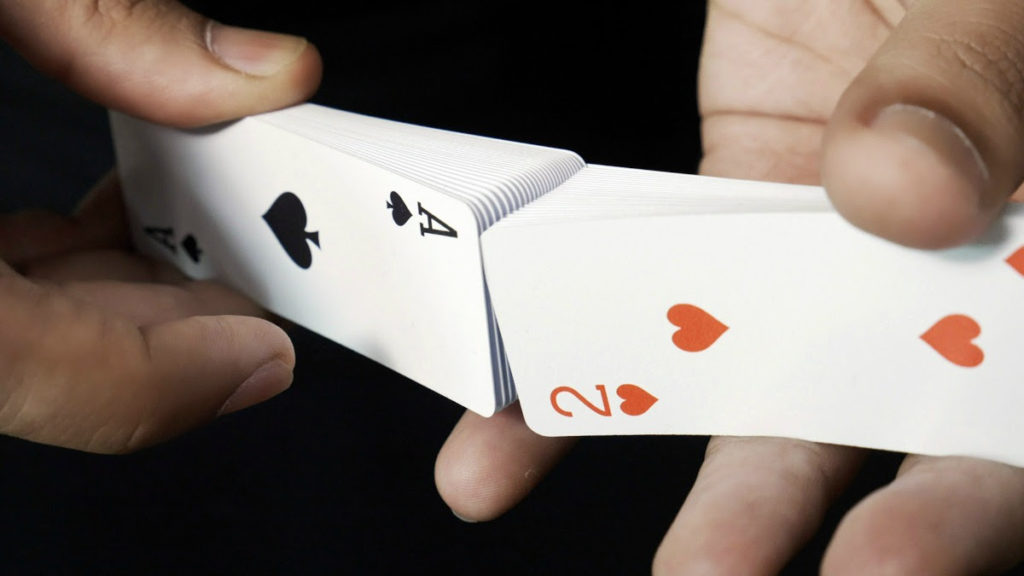 Don't think for a second that these are just normal playing cards cut in half.
Ok, they're pretty much just normal playing cards cut in half, but that doesn't mean you shouldn't get them!
Their incredibly clutch compact size makes them ideal for traveling. And a heavy-duty, 100% waterproof finish means these will last for YEARS without breaking down.
With Air Deck 2.0, playing Solitaire on a plane's tray table has truly never looked so good.


This little device is pretty dang nifty.
It's a fully adjustable phone stand featuring eight powerful magnets that let you safely attach your smart phone to ANYTHING! 
From the gym to your car, and everywhere in between, IMStick wraps around literally anything and offers out of this world versatility at a down to Earth price.
They still have a limited number of early birds available, too!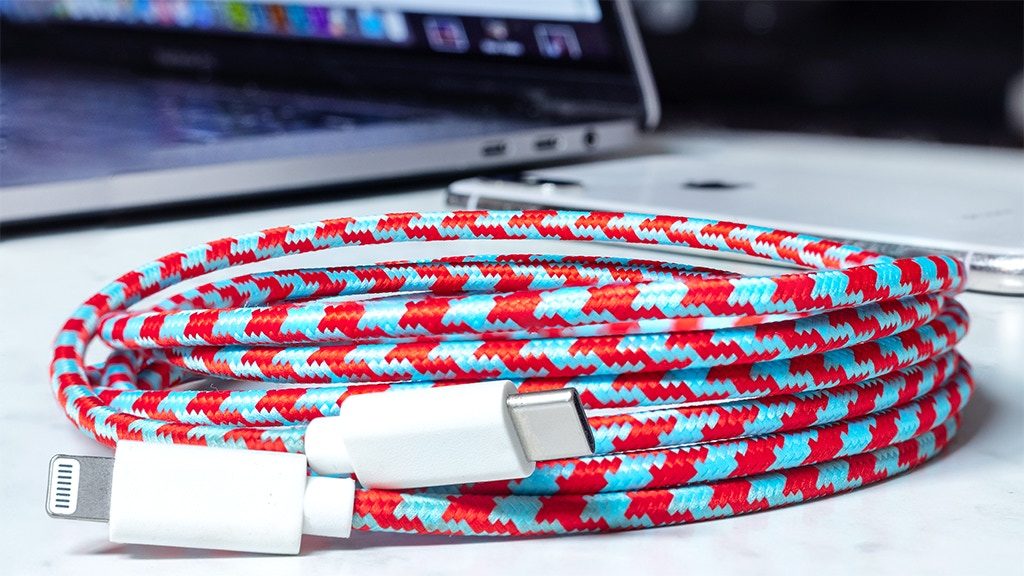 I can't prove it, but I have a sneaking suspicion that my roommate stole my iPhone charger…
One thing's for sure though, he'll regret not stealing this one.
Cascade Cables are exceptionally durable woven iPhone charging cables that work twice as fast as Apple's standard charger.
They're fully certified by Apple and offer the convenience of an ultra-long 6 ft cord. If you've been looking for a better, faster charger, look no further.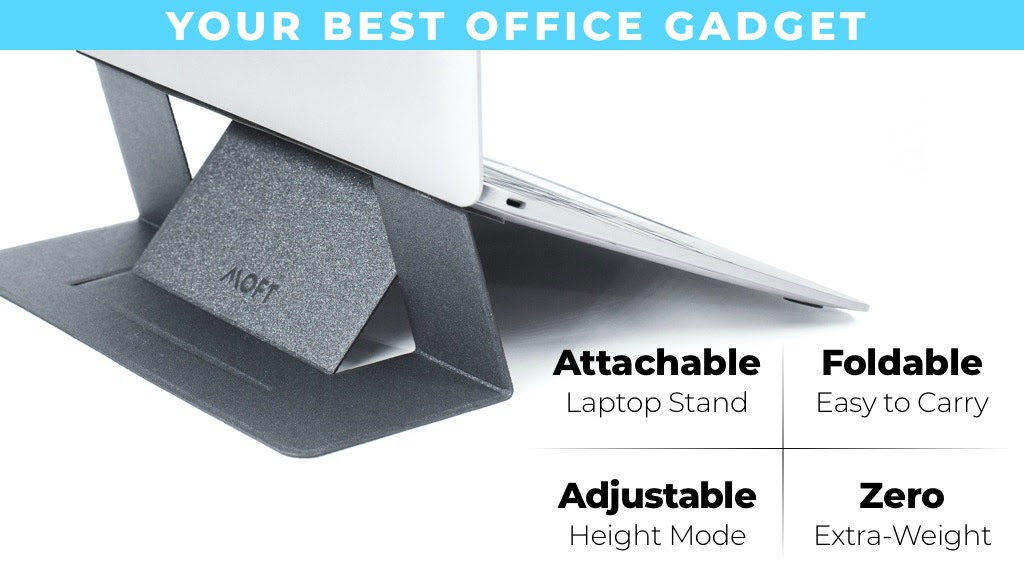 Over 6,000 backers already agree, this invisible laptop stand is the real deal.
It's incredibly light, amazingly thin, and surprisingly durable — the perfect combination of style and function when you're working on the go.
At just $19, it's less expensive than Amazon's best-seller and is hands down a far superior product compared to that bulky hunk of junk.
If you've been thinking about getting a laptop stand (or just want to upgrade your current one), snagging MOFT is a virtual no-brainer!


I tried to take a picture of the Super Blood Wolf Moon last weekend…
It came out looking like an Utz Cheese Ball floating in the sky. 🙁
And while this mesmerizing handcrafted solar mood lamp isn't quite as bright as the real sun, it's just as stunning.
It offers warm, gentle light that projects a relaxing glow throughout any room.
It's truly the ultimate handcrafted desk accessory and ideal nightstand addition for anyone in love with the magic of space.
P.S. This Solar Sun actually comes in three different sizes. (But a lot of people are going all out for the entire solar system set!)

Want these trending projects delivered straight to your inbox every week?
Sign up for The HypeSquad!
---
January 18th – January 25th
---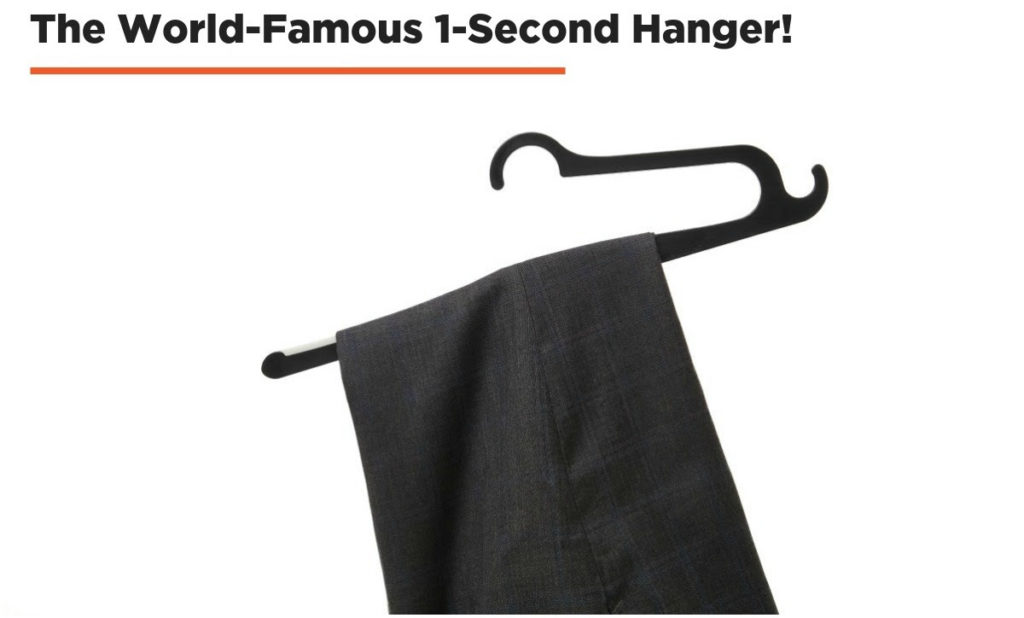 I looked around my perfectly clean room and sighed happily…
"Ahh, what a life," I thought.
Then I woke up from my dream.
In reality?
Pants, shirts, and underwear absolutely EVERYWHERE.
I hate hanging stuff, so I just throw it on the floor.
Why? Because most pants hangers are a pain in the a**.
But not these.
Hurdle Hangers offer an absurdly quick and easy alternative that will help your closest stay wonderfully organized in just one second flat!

Brace yourselves…
The average grocery store shopping cart has 361 times more bacteria than a bathroom door knob. Yikes.
"I'll take a dozen eggs, 2 loaves of bread, and a side of E. coli, please."
Fight back against dangerous germs with UVGLO, a small, but mighty smart sanitizer that cleans absolutely anything in seconds.
It attaches to any smartphone offering a tremendously clutch cleaning option anywhere you go.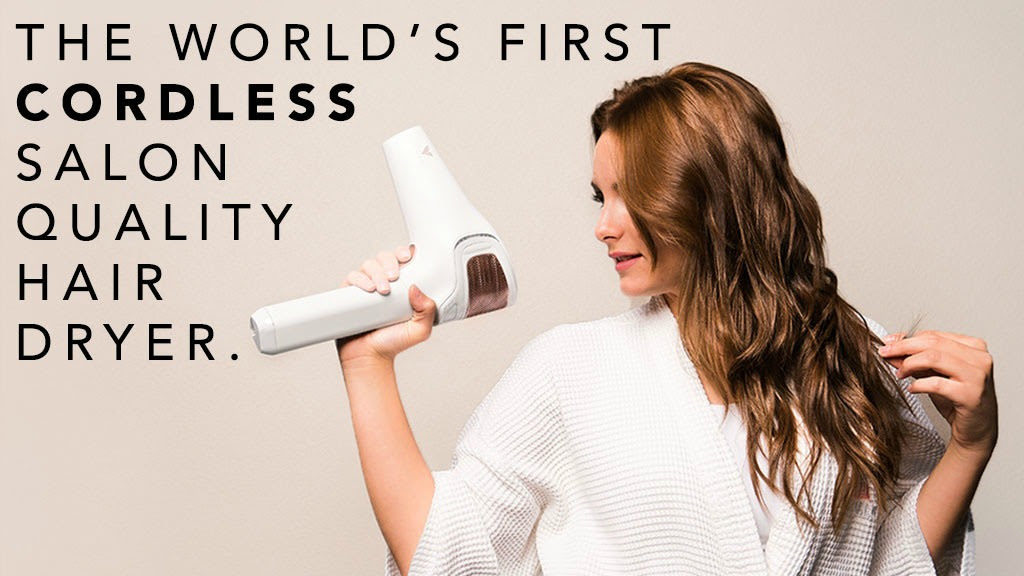 BE FREE, PEOPLE!
Ditch cords forever with the VOLO Go, an exceptionally powerful, ultra-portable cordless hair dryer that packs a freakin' punch.
Unlike most cordless hair dryers that have about as much power as a 3-year-old bodybuilder, VOLO's infrared technology quickly dries damp hair WITHOUT damaging it!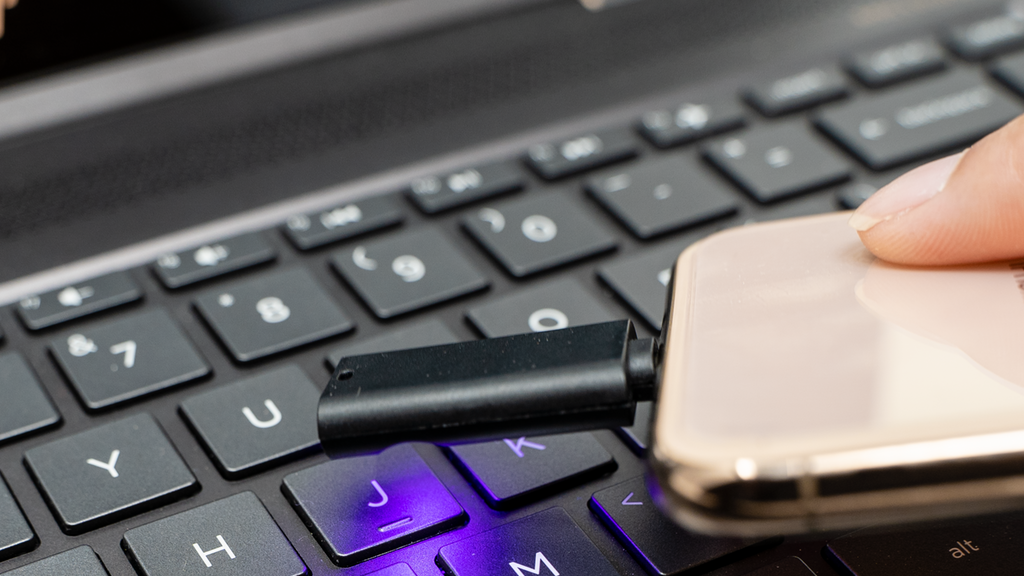 Goal #1: Get healthy in 2019.
Goal #2: Avoid the 47 billion people who just signed up at your gym.
The Straprack Home Fitness Gym will undoubtably help you do both.
It's an easy-to-install dynamic workout system that sets up in seconds and comes down even faster once you're done.
It offers highly effective full body workouts without the gym crowds.
High-tension straps, ultra-durable padding, and heavy-duty construction make this incredibly portable gym an excellent workout option in the new year.
P.S. They're offering FREE SHIPPING to U.S. backers!

---
January 4th – January 11th
---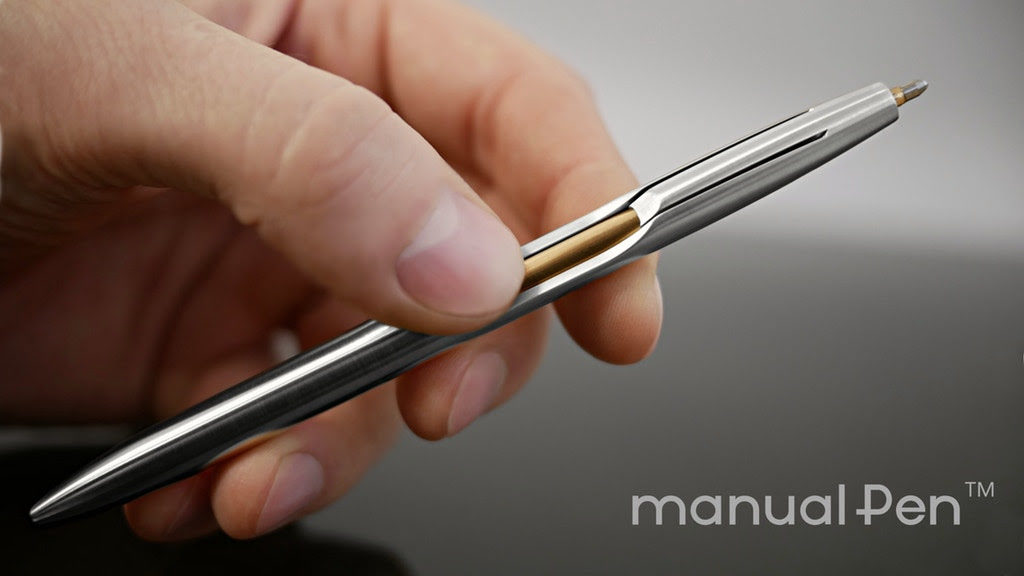 There's just somethin' about a smooth-writing pen.
It just feels right, you know?
And ladies and gentleman, let me be the first to tell you that this pen writes smoother than a Ryan Gosling pickup line.
It's made of absurdly high-grade metal and designed to genuinely last a lifetime.
Odds are good that you won't be handing down most pens you use today to your grandkids, but ManualPen is no ordinary pen.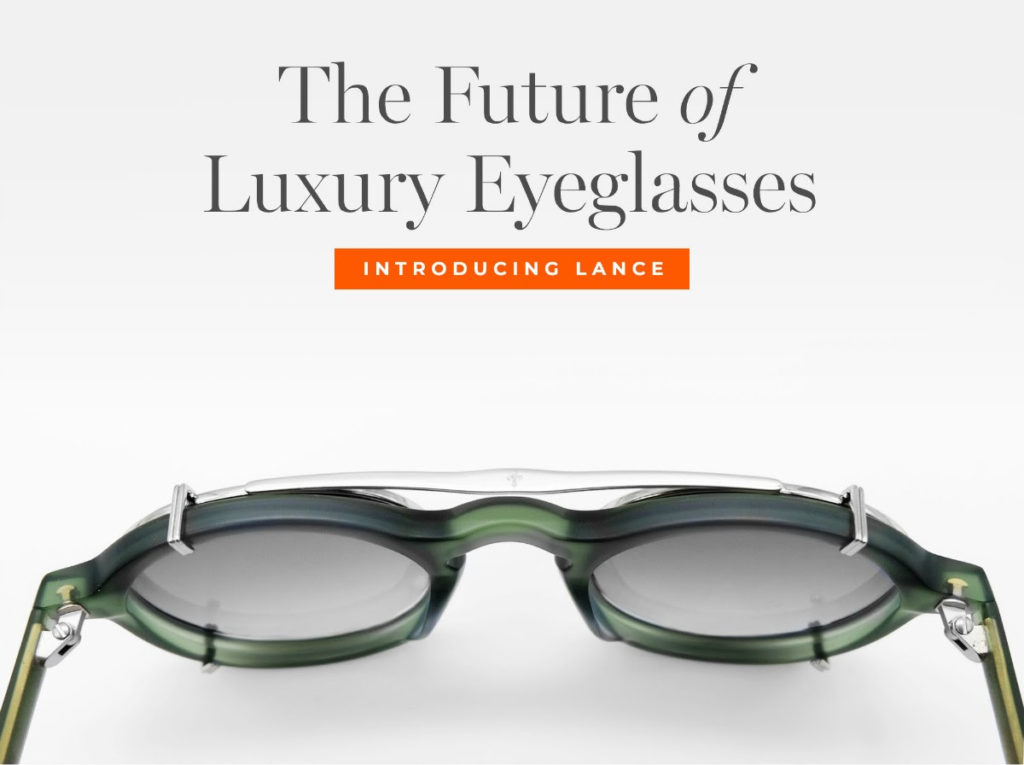 Apparently I used to sit REALLY close to the TV when I was a kid.
But when my mom finally took me to the eye doctor, he ordered me a pair of glasses with rims thicker than the waistline of a Sperm whale.
Needless to say, these are a whole lot more stylish.
Lance Glasses combine 20 epic features in one pair of trendy glasses.
Each of their 20 styles come with lightweight frames that are impossibly durable, and feature anti-scratch, anti-glare lens to help you see your best.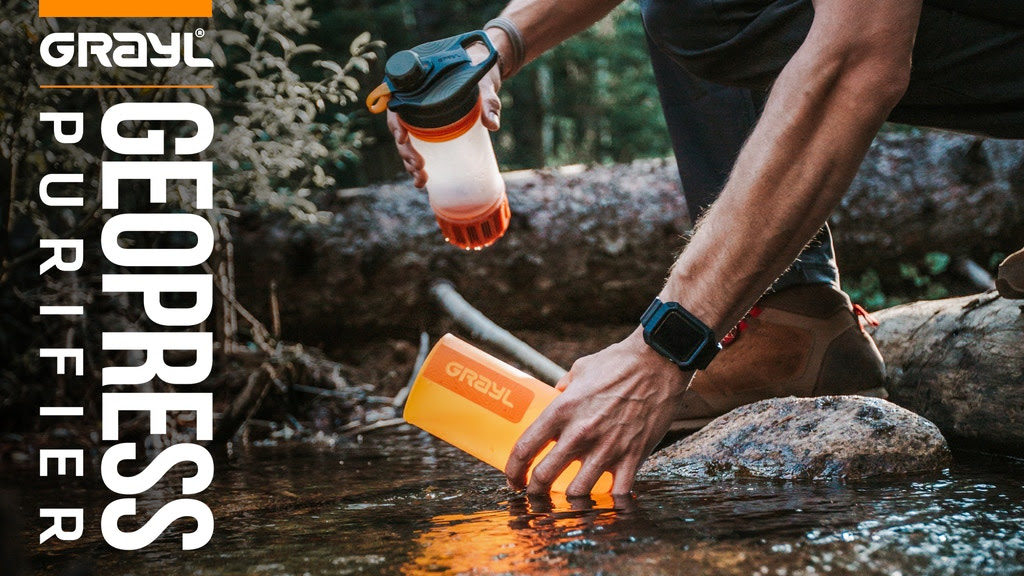 I once drank water directly from a mountain stream.
Those next 12 days were some of the best I've ever had… in a hospital.
Too bad I didn't have the GEOPRESS PURIFIER — an incredibly simple water purifier that cleans and filters ANY water in just eight seconds.
Just fill, press, and drink.
That's it.
It's a virtual no-brainer for avid hikers and world travelers, and is being offered on Kickstarter for just a few more days.
P.S. Their video narrator sounds like a young Matthew McConaughey.
(I'm serious!)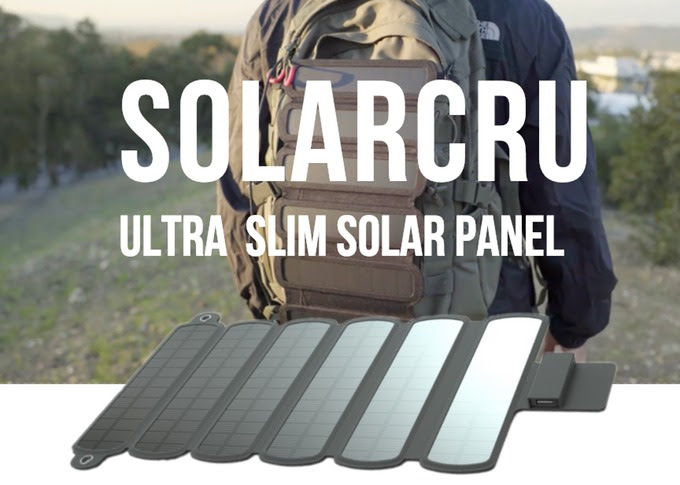 The sun is good for two things:
1. Charging solar panels.
2. Burning the crap out of my face on deceptively sunny winter days.
This scratch-resistant, foldable solar charger is a must-have for outdoor adventurers and Doomsday Preppers alike.
SolarCru offers an unbelievably compact charging option no matter where adventure takes you, and frees you from the traditional restraints of typical chargers.

---