Nothing is worse than outdated lists.
That's we update this one.
A lot.
So come back each and every week for 2019's best Kickstarter projects.
Want these awesome projects delivered directly to your inbox?
Sign up for The HypeSquad.
Most Popular Kickstarter Projects of 2019
---
March 26th – April 2nd
---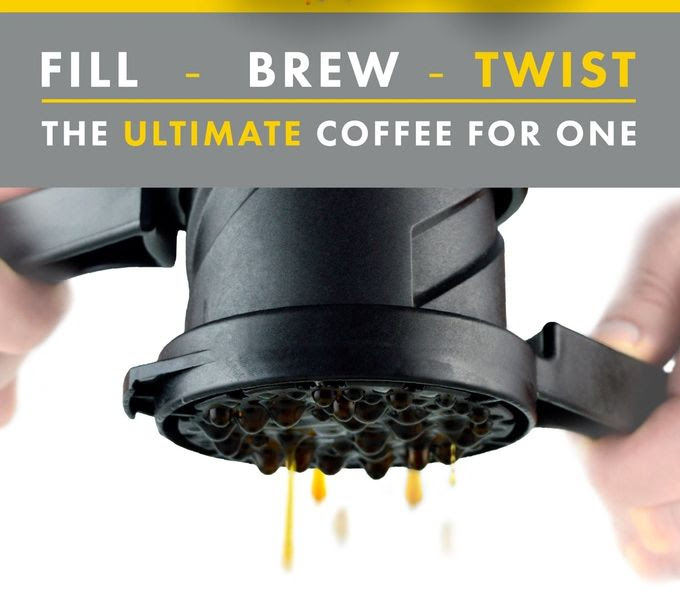 I once tried to see how long I could go without coffee…
It was the worst 12 hours of my life.
Good thing the Twist Press is a coffee lover's dream — a blissfully simple way to brew rich, smooth coffee in seconds.
Its unique corkscrew design lets your create a full-range of customizable flavors from subtle blends to the boldest brews.
And at just $24 (with FREE shipping), it's an absolute steal of a deal.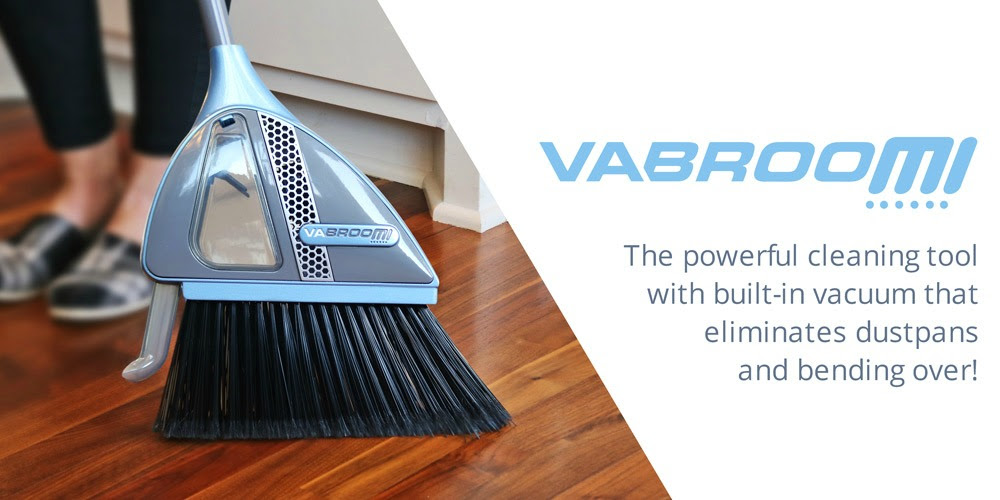 Holy crap, they stole my idea!
Sure, I'd only told a handful of friends about my idea for a dustpan vacuum… but still, this hurts.
VaBroom is a brilliantly designed hybrid tool that makes cleaning up messes insanely quick and easy.
Its powerful built-in vacuum completely eliminates the need for dustpans while a convenient cordless design offers supreme portability wherever crumbs are lurking!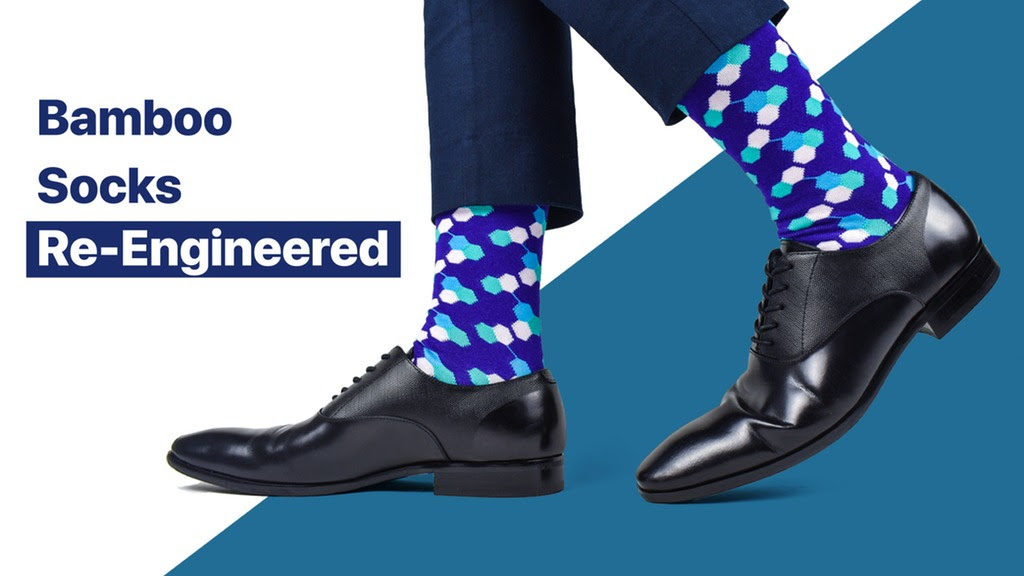 There's a tiny man living in my dryer stealing socks. I'm sure of it.
Dirty socks go in and POOF, they disappear.
So it's high time to invest in some Flyte Socks.
They're supremely luxurious, bamboo-infused dress socks built to last a lifetime.
With ultra-breathable, anti-odor fabric and 12 stylish designs, these 100% belong on your feet.
P.S. The testimonial section of their video is hilarious!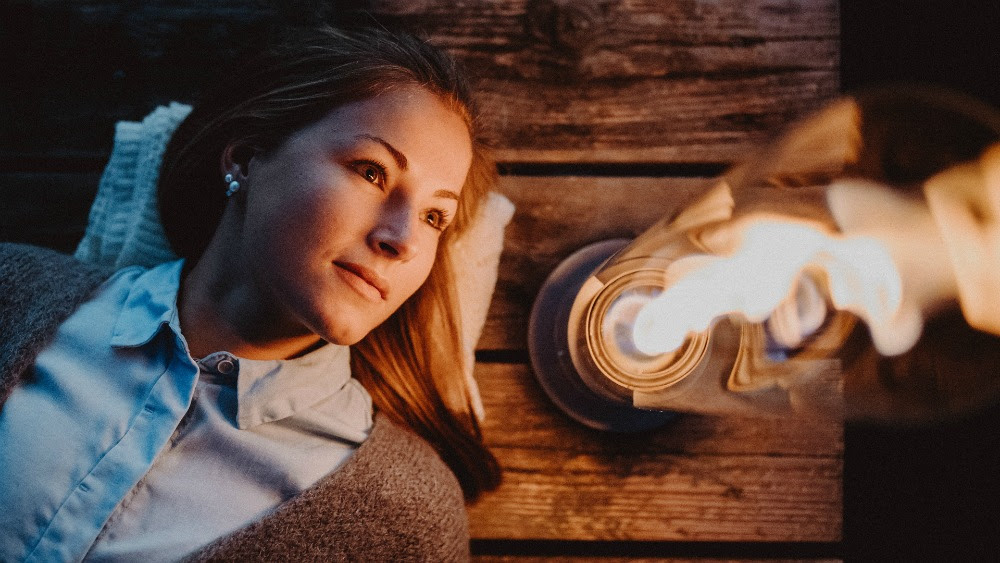 "Fire is such a beautiful, majestic thing."
-Some 12-year-old playing with matches right now, probably.
But SPIN is undeniably mesmerizing no matter what your age.
Its dazzling spinning flame offers a stunning show of light in which your eyes lock-in and your worries melt away.
Whether you're indoors or outside, SPIN's gentle, warm glow sets the mood for ultimate relaxation in a wonderfully unique way.

Want these projects delivered straight to your inbox? Sign up for The HypeSquad!
---
March 18th – March 25th
---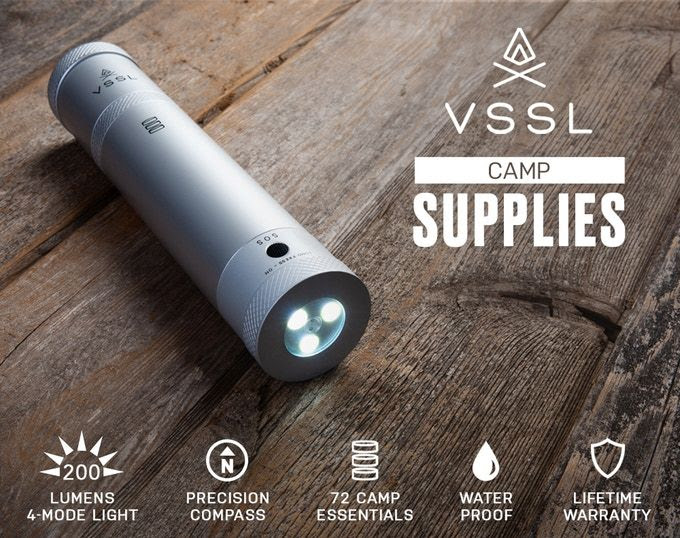 A guy came through our office the other day with his 7-year-old daughter selling Girl Scout Cookies.
"Hi," she said sweetly, "will you help me by ordering some cookies today?"
My eyes widened with fear.
"Umm," I said, "I'm actually ok right now, thank you."
What does that story have to do with this absurdly versatile survival kit by VSSL Camp Supplies?
Well not much besides the fact that I have some SERIOUSLY bad karma headed my way.
So I wouldn't be caught dead out on the trail without this lifesaving tube.
It's absolutely loaded with crucial gear — including fire starters, water purifiers, and essential medical supplies.
It's a 72-piece set of glorious peace of mind.
(In case you too crushed a little girl's dreams recently.)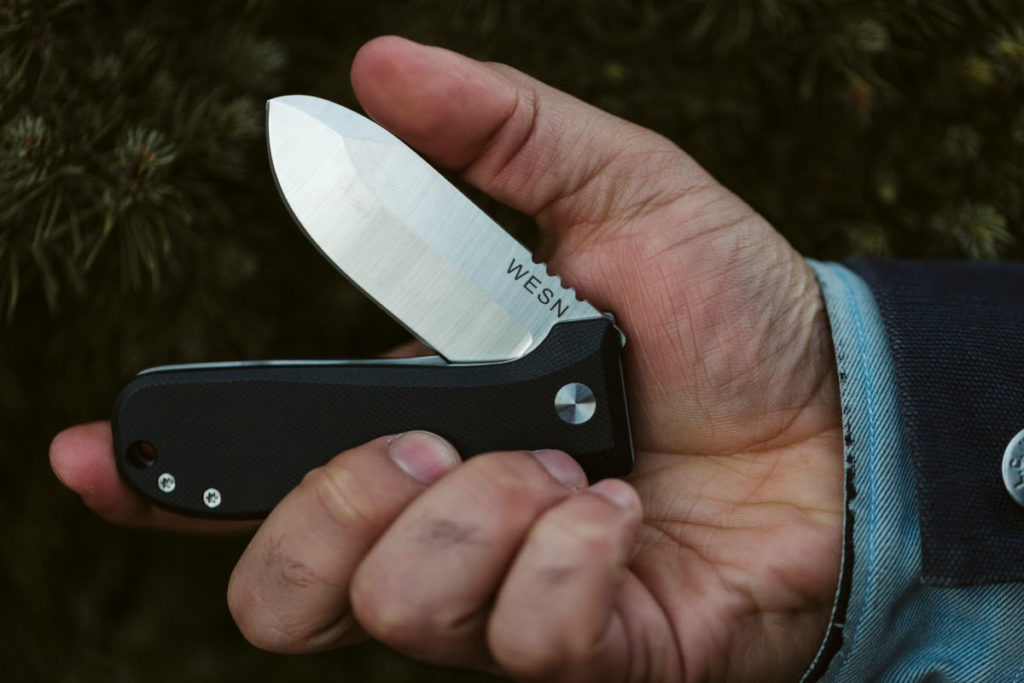 There's something undeniably sexy about a knife flipping open.
**Wonders internally if that was a weird thing to say.**
But whether you're aroused by the The Allman Everyday Carry Pocket Knife or not, everyone can agree this is a damn good knife.
Forged with some of the finest materials known to man, this American-made pocket knife goes back to the basics with a supremely functional design that's able to handle the toughest jobs on Earth with ease.
Simply put, if you need a knife, get The Allman.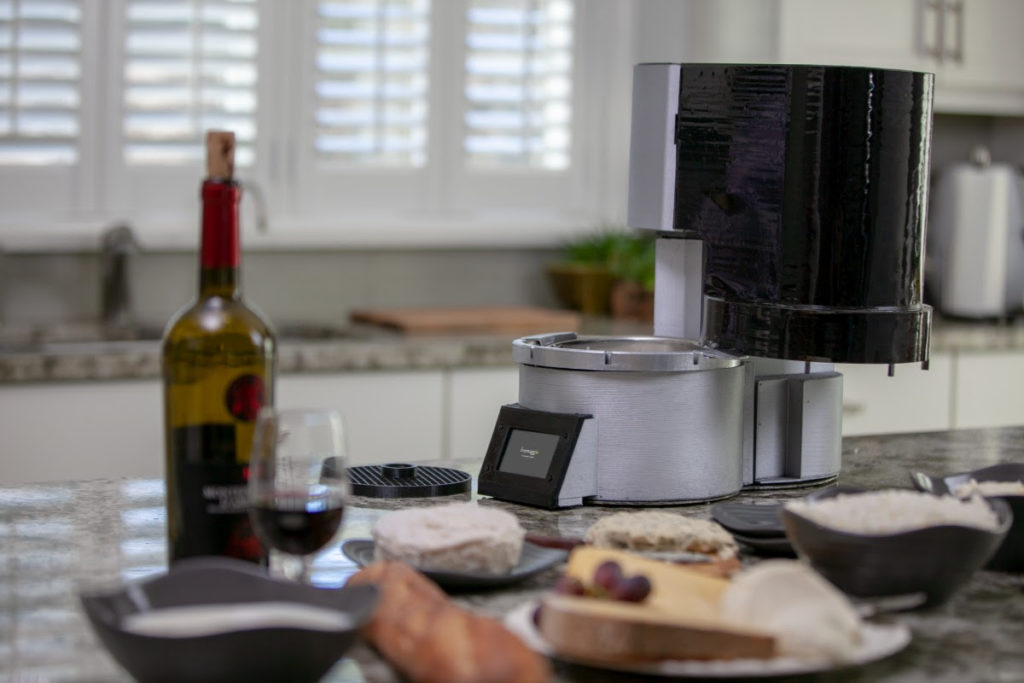 Ok, as soon as you get home tonight, I need you to do something for me…
Head to your fridge and dig through the cheese drawer.
Whatcha got in there?
Some Gouda?
Maybe a little 4-cheese Mexican?
Oooo I think I see some sharp Cheddar in the back!
Now carefully take all of that cheese… AND THROW IT IN THE GARBAGE.
Because you're not gonna need it anymore. 
Fromaggio is the world's first smart, automatic home cheesemaker.
 It lets you easily make delicious, natural cheeses yourself.
You can even create your own blend for a custom taste that literally blows processed, store bought cheeses out of the water.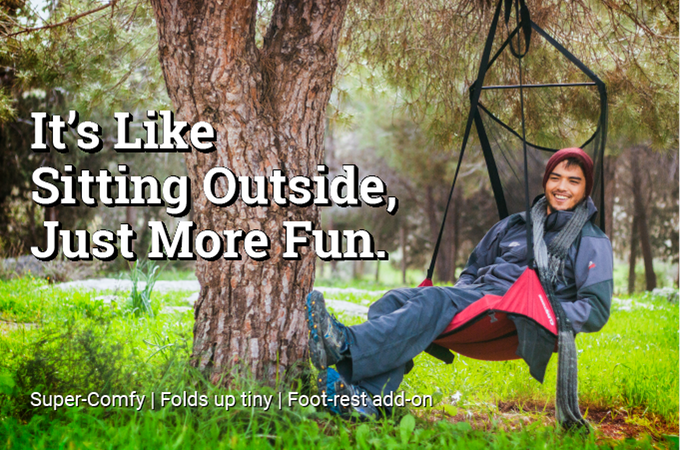 Relaxing outside in the springtime? Great.
37 fire ants relentlessly biting your butt? Not so much.
Elevate your relaxation game, and avoid those freakin' fire ants, with the HoverChair, a tremendously comfortable floating paradise that belongs in your backyard.
Its lightweight, portable design sets up in seconds and lets you enjoy the great outdoors with unmatched ease.
And at a shockingly low early bird price, you will not find a better deal.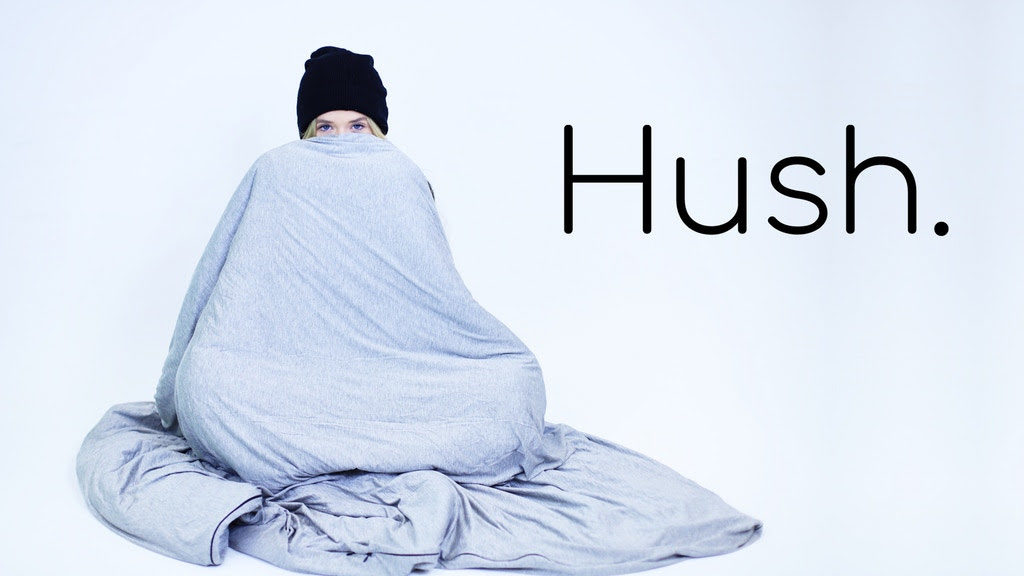 Hush little baby, don't say a word.
Mamma's gonna buy you a… ridiculously soft weighted blanket?
That's right, the Hush Iced Blanket is legit enough to re-write nursery rhymes.
Its supremely soft, cool-to-the-touch feel lets you enjoy a longer, deeper sleep while plush weighted fabric helps reduce stress and anxiety.
And unlike other weighted blankets that feel like an elephant's sitting on your chest, the Hush Iced offers cooling, breathable comfort even in the hottest months ahead.
P.S. There are only a handful of early bird rewards left!

Want these projects delivered straight to your inbox? Sign up for The HypeSquad!
---
March 10th – March 17th
---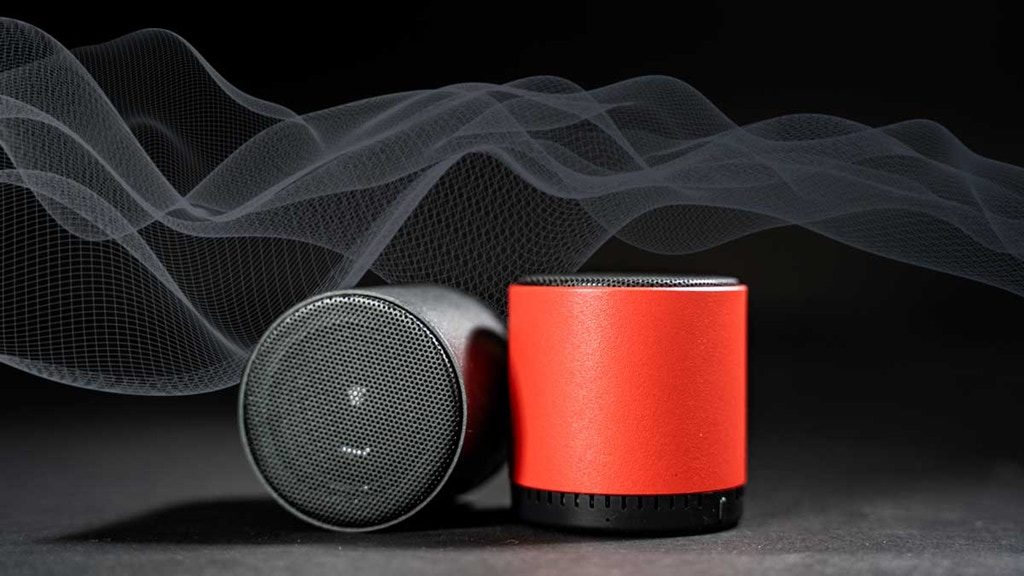 Like a fully functional firecracker in the hands of a mischievous 11-year-old, Cannon Speakers are small, but deceptively powerful.
They offer full stereo sound, Bluetooth connectivity, and a tremendously long playtime in one amazingly compact device that fits in your pocket.
And at just $29 for a set of two, you WILL NOT find another portable speaker that gives you this much bang for your buck.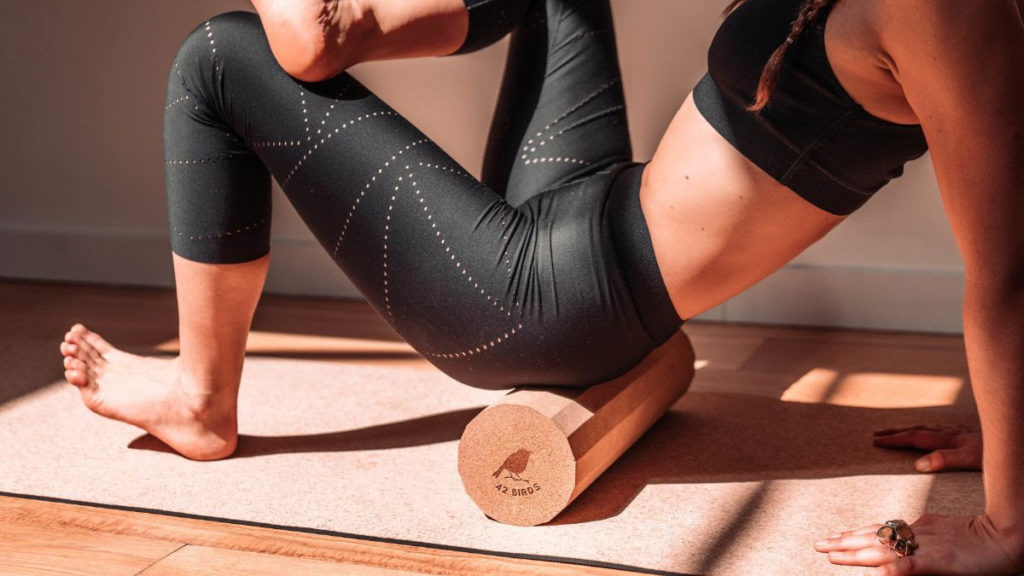 Have you guys ever used the stair stepper at the gym?
I tried it for the first time last week and couldn't walk the next day.
You're probably reading that as, "Oh, he had a hard time walking."
No, I'm telling you, I could not walk.
But that's probably because my $5 foam roller is a cheap piece of crap. The Warbler, on the other hand, is not.
This highly effective, eco-friendly roller has subtle ridges to gently massage your muscles, restore soft tissue, and help you recover faster from tough workouts.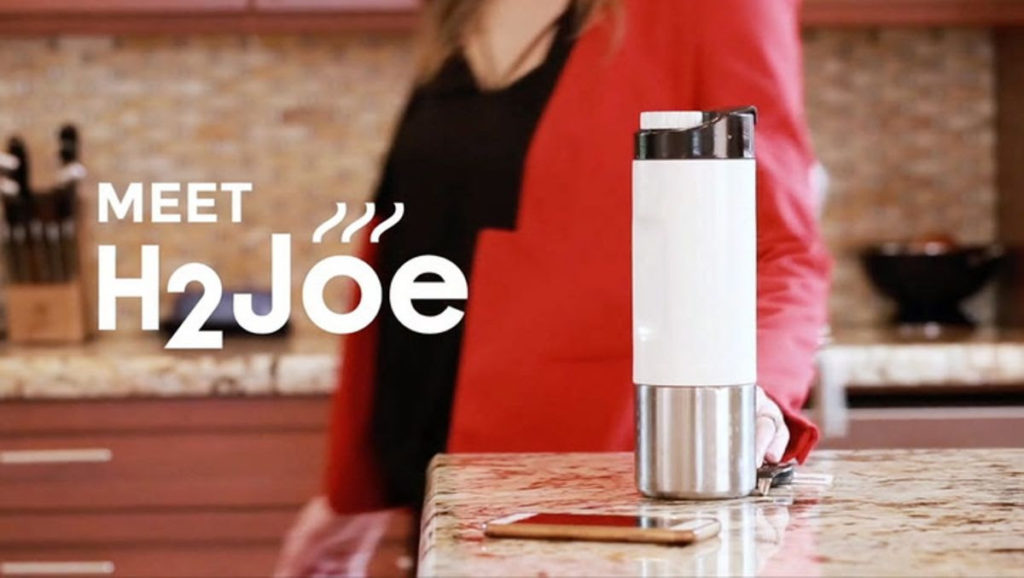 Steaming hot coffee AND ice cold water from the same high-tech bottle?!
It's a freakin' miracle.
H2Joe is a brilliantly designed (and cleverly named) triple insulated bottle that keeps drinks both wonderfully hot and deliciously cold for HOURS at a time.
It's incredibly easy to use, and helps you hit the road way faster in the morning!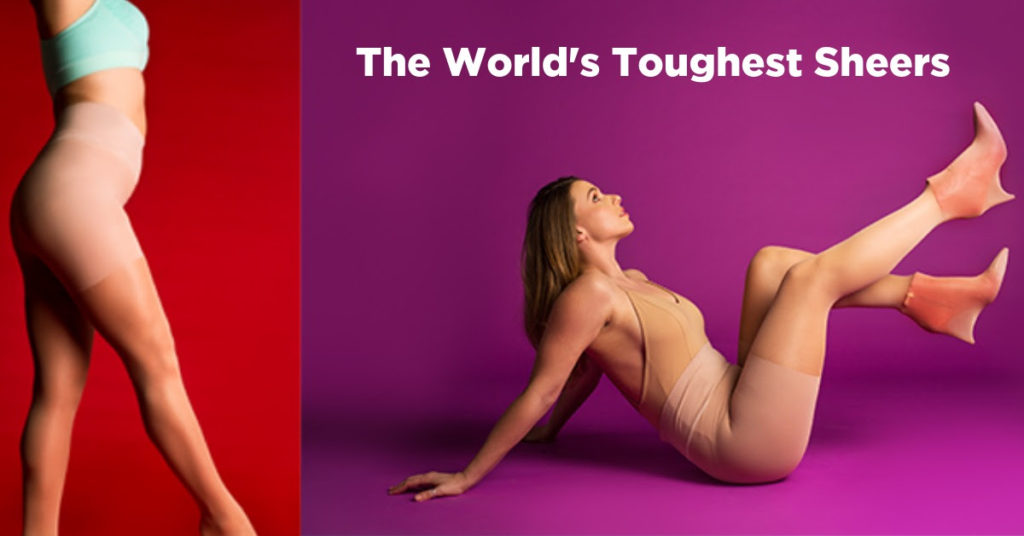 What the heck are these things called?!
Stockings? Nylons? Tights? I have no idea. But what I do know?
Sheertex are undeniably the toughest whatever-you-wanna-call-em's on Earth.
They're made with impossibly strong ballistic fiber that refuses to rip or tear no matter what you put it through. Check out all five slimming colors AND their limited early bird specials!

 
Have you ever walked on a cloud?
Of course not…
They're made entirely of water vapor and you'd fall to your death!
But if it were possible to walk on a cloud, it'd feel kinda like wearing a pair of these ridiculously comfortable shoes.
The Jasper Wool Eco Chukka is an out of this world hybrid — blending lightweight, eco-friendly materials with supremely modern style and lasting durability.
It elevates sustainable footwear to an ENTIRELY new level, and is being offered at an exceptionally tempting early bird price.
P.S. Can't decide on just one color? Their mix & match 3-pack is the best deal!

Want these projects delivered straight to your inbox? Sign up for The HypeSquad!
---
March 3rd – March 10th
---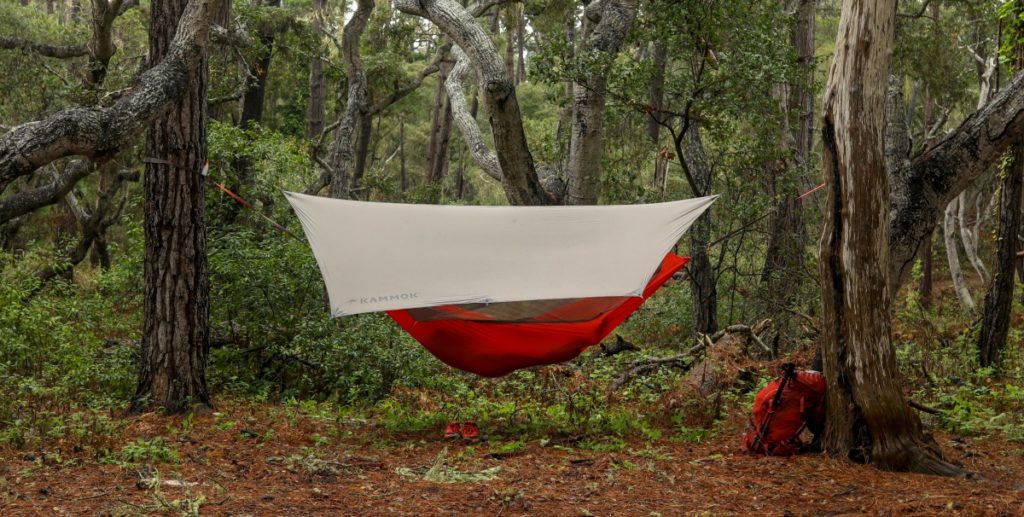 How long does it take you to set up a tent?
A. 5 minutes.
B. 10 minutes.
C. After 45 minutes, you usually curl up in a ball and start crying.
Whatever your answer, the Mantis tent hammock's absurdly easy set-up is a dream come true for any outdoorsman.
Its compact design is exceptionally trail-friendly, offering a weather-proof rainfly, built-in bug net, and supremely cozy hammock body that'll keep you warm and dry in ANY weather.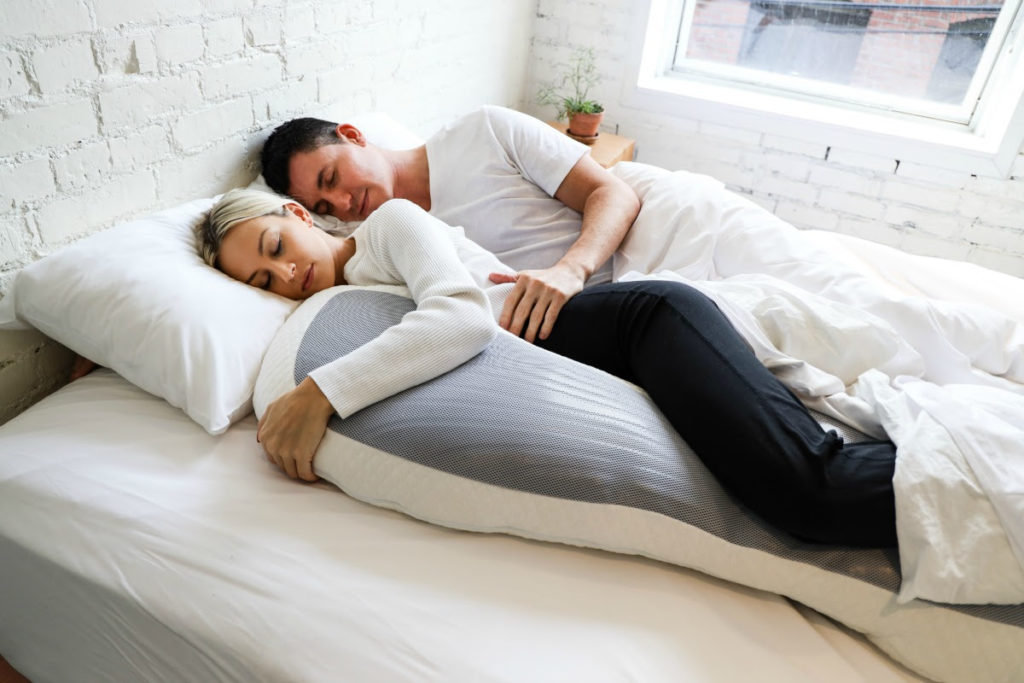 Falling asleep while cuddled in the arms of a loved one is one of life's greatest pleasures…
For about 30 seconds.
Then that human furnace beside you starts to toss and turn for the next hour while you desperately try to keep yourself cool.
Get the Clone Pillow instead. An amazingly soft body pillow that offers remarkably comfortable support all night long.
Its cooling gel technology keeps you blissfully comfy for a full eight hours, so you'll wake up feeling fully refreshed and ready to take on the world.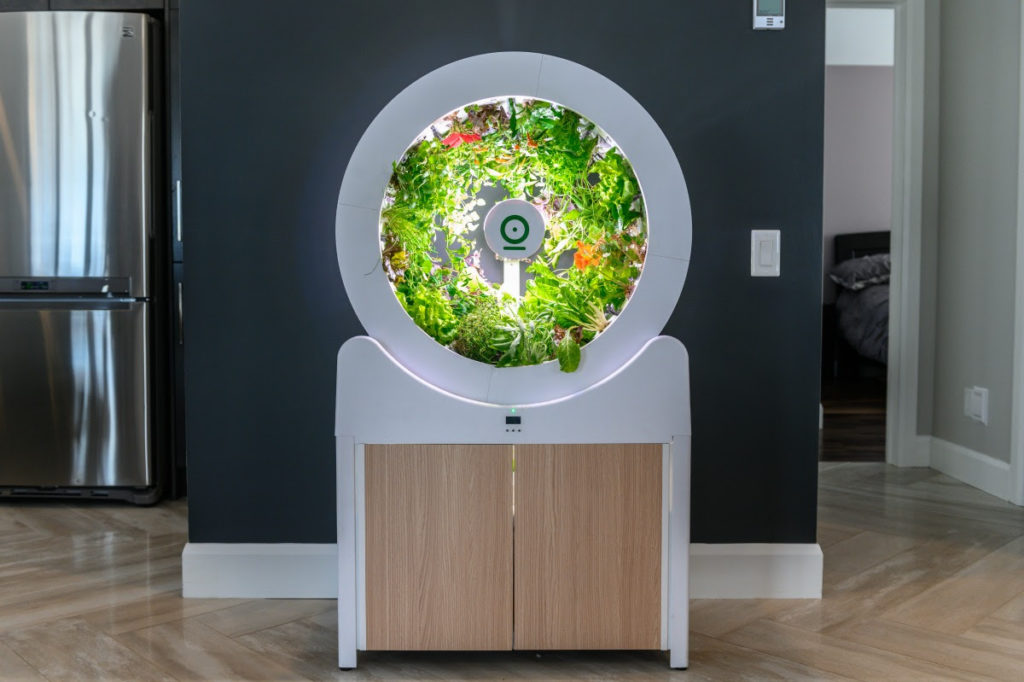 Is it me or do store-bought strawberries taste like crap these days?
It's just that for $4.99, I expect a little better than a container full of unripe rocks to add to my fruit salad!
The solution? OGarden Smart.
A completely re-invented indoor garden with an auto-rotating smart wheel that literally waters itself.
Giving you up to 90 fresh fruits and veggies all year round without so much as lifting a finger.

---
February 24th – March 2nd
---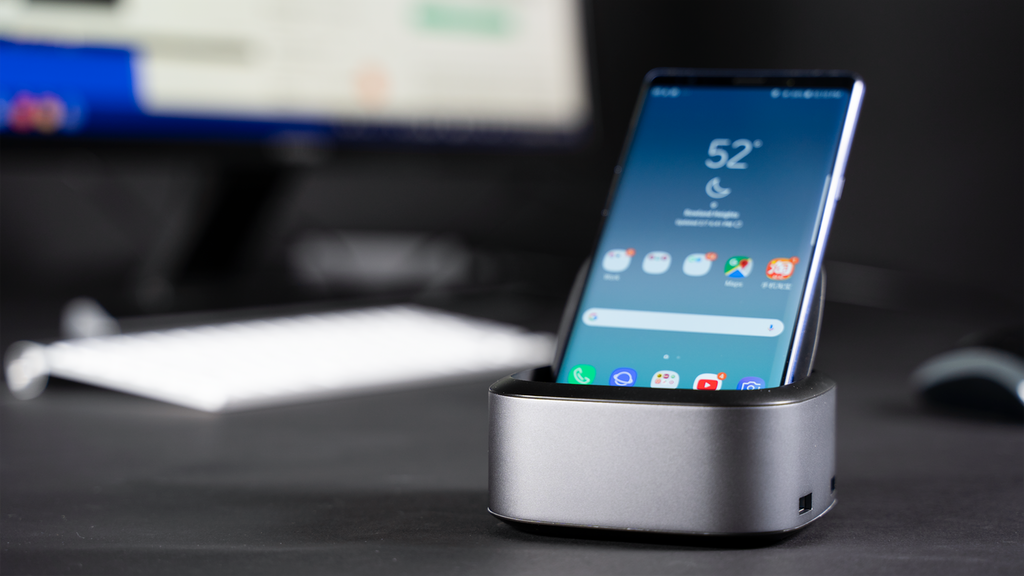 Like approximately 97% of millennials, my first phone was a Motorola RAZR.
I remember texting my 7th grade girlfriend, and EACH TEXT cost 10 cents!
But smartphones have come a long way since then, and NuDock lets you unleash their full potential. It allows you to connect to ANY screen in seconds.
It's a wonderfully compact device ideal for giving presentations, watching movies, gaming… or texting my 7th grade girlfriend. (Remember me, Abby?)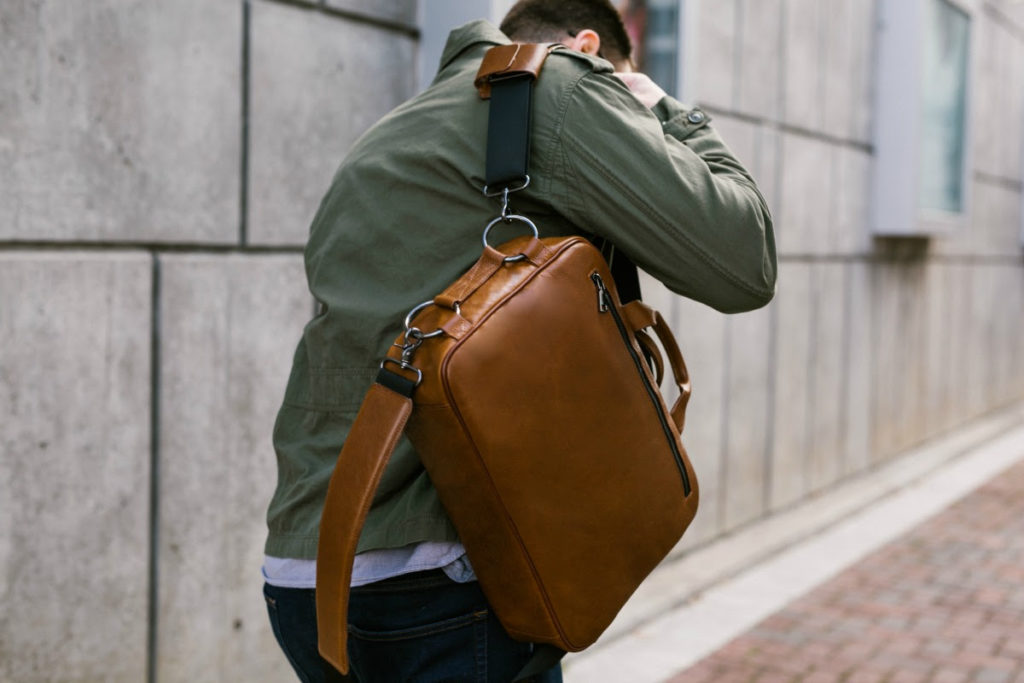 Is this a stylish leather backpack or an incredibly versatile messenger bag?
**Pauses dramatically**
It's… BOTH!
Meridian is in a category all its own — part easy-carry full-grain leather backpack and part ultra-trendy messenger bag, this completely re-invented hybrid transforms in seconds.
It's truly the ultimate bag for the ultimate person — AKA, you!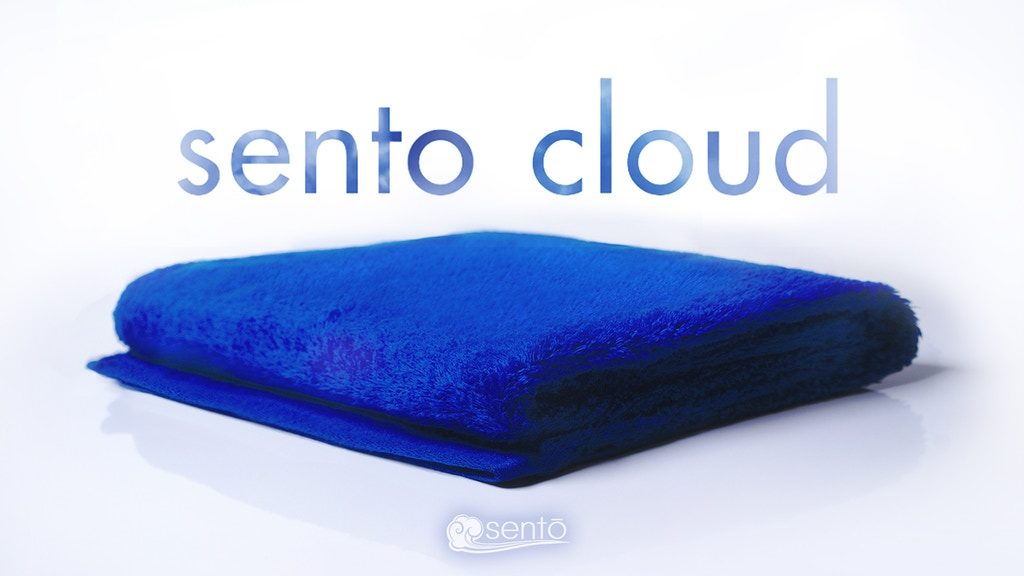 Japan's average life expectancy is 84 years old, which is INSANELY high. It's a full six years longer than the U.S.
Now some may say it's because of their supremely healthy diet and firm commitment to daily exercise… but they're WRONG!
You and I both know it's because of their unbelievably soft bath towels!
Sento Towel 2.0 is the world's softest towel made with tremendously plush "zero-twist" fibers that are about as comfy as 100 golden retriever puppies cuddled together in a field full of flowers.

Want these projects delivered straight to your inbox? Sign up for The HypeSquad!
---
February 16th – February 23rd
---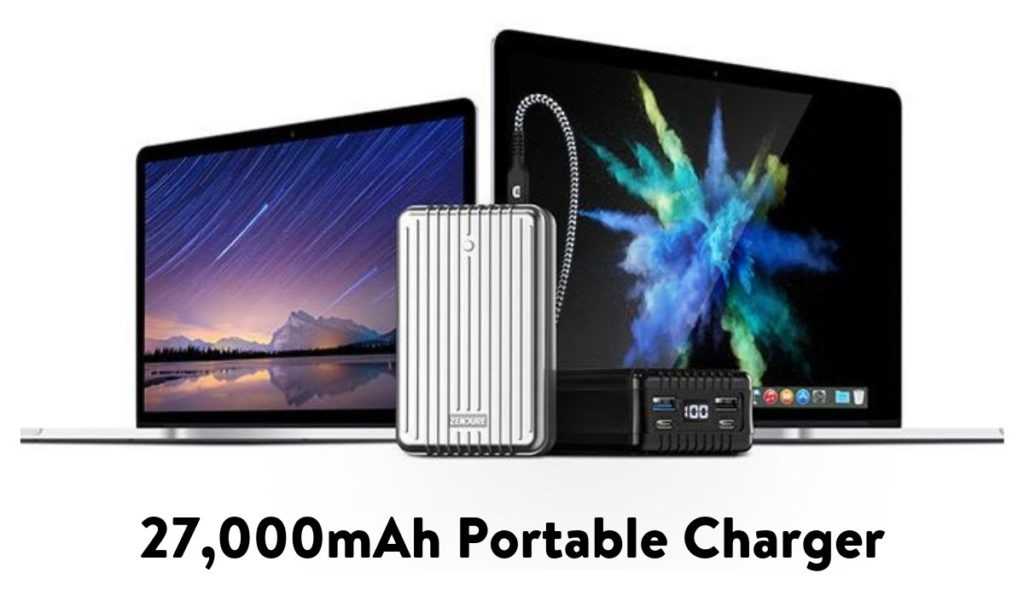 Holy smokes, this thing has more power than a nuclear reactor!
(I'm only slightly kidding.)
At 27,000mAH, SuperTank is a MONSTER of a charger.
A simple one-hour charge gives it enough juice to power even your biggest devices multiple times.
Meaning this could charge your phone for up to a week without running out of steam.
P.S. Does their video remind anybody else of a cologne advertisement?!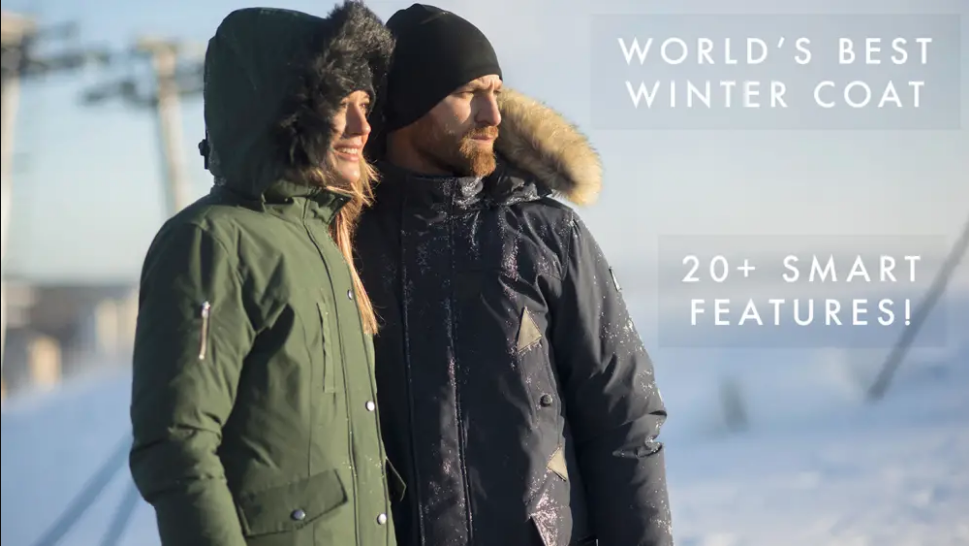 Thanks to my drill sergeant of a science teacher, I got a C+ in Physics.
So I have no idea how they figured out how to give this exceptionally warm winter parka its own built-in wifi.
But I do know that the Norrland Parka is very, very cool.
It's a top-notch jacket with over 20 glorious features including built-in charging, a water-resistant shell, and more hidden pockets than you'll know what to do with.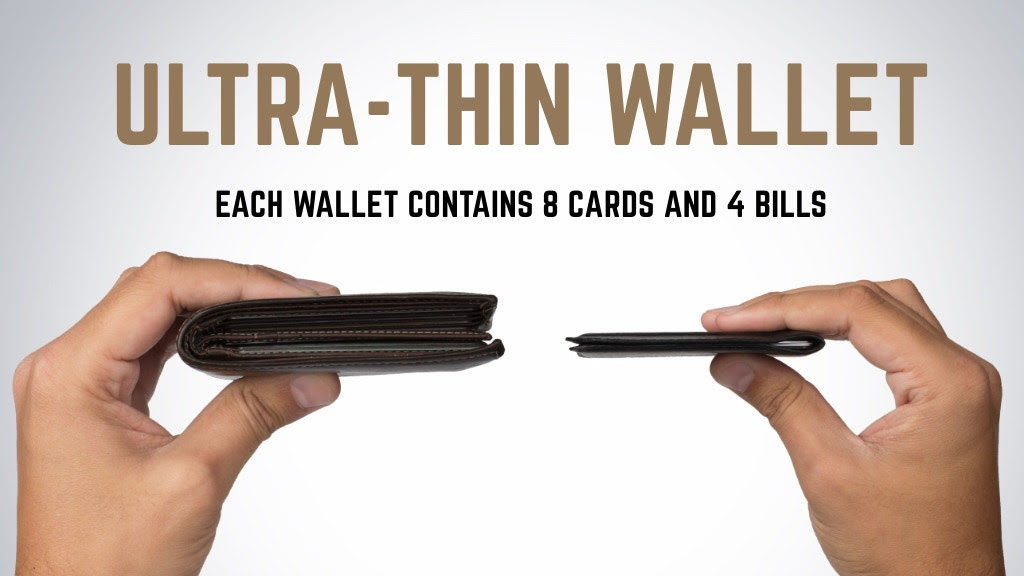 There's an unsightly bulge in your pants that you really need to do something about…
I'm talking about your bulky wallet, people!
Stealth Wallet is an unbelievably thin cardholder made with military-grade ballistic material that's 15x STRONGER than steel.
Its supremely thin design fits up to 8 cards and 4 bills with ease, and offers some much needed relief from that clunker you currently keep in your back pocket.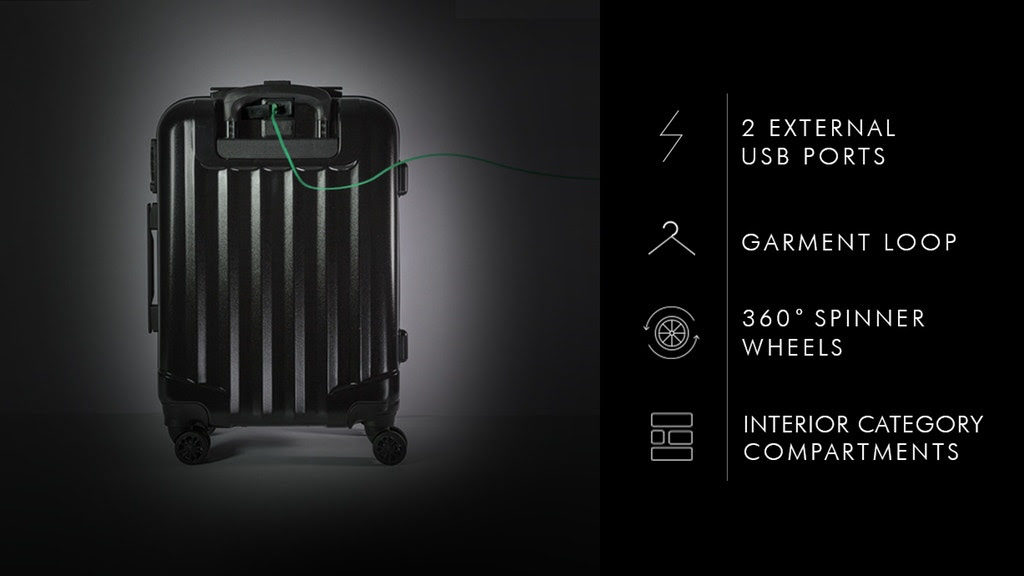 Genius Pack Supercharged is a maximum capacity carry-on that's gotten more press than a Kylie Jenner tweet.
It comes JAM-PACKED with features, like 9 insanely organized compartments including a special section just for your dirty clothes.
Throw in an amazingly long-lasting powerpack, ultra-smooth 360° wheels, and a ridiculously tough 100% polycarbonate shell, and you have what Mashable called, "Your perfect, durable travel companion."

Want these projects delivered straight to your inbox? Sign up for The HypeSquad!
---
February 9th – February 15th
---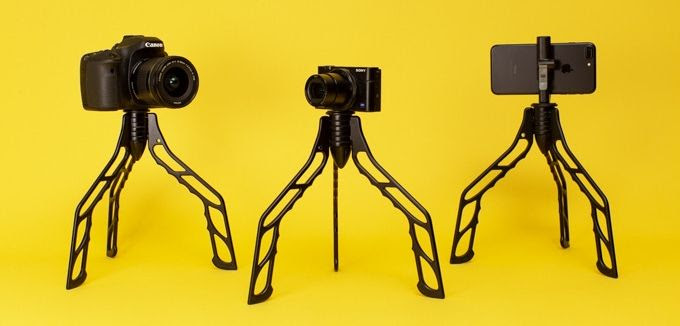 A 7-year-old boy made $22 million in 2018 posting toy reviews on YouTube.
So what does that mean for you?
It's time to quit that pesky job and become a full-time Vlogger!
But you're not gonna strike it rich posting shaky videos of your cat. You need SwitchPod to help you keep those viral videos looking silky smooth.
Or you could just keeping filming your cat, up to you.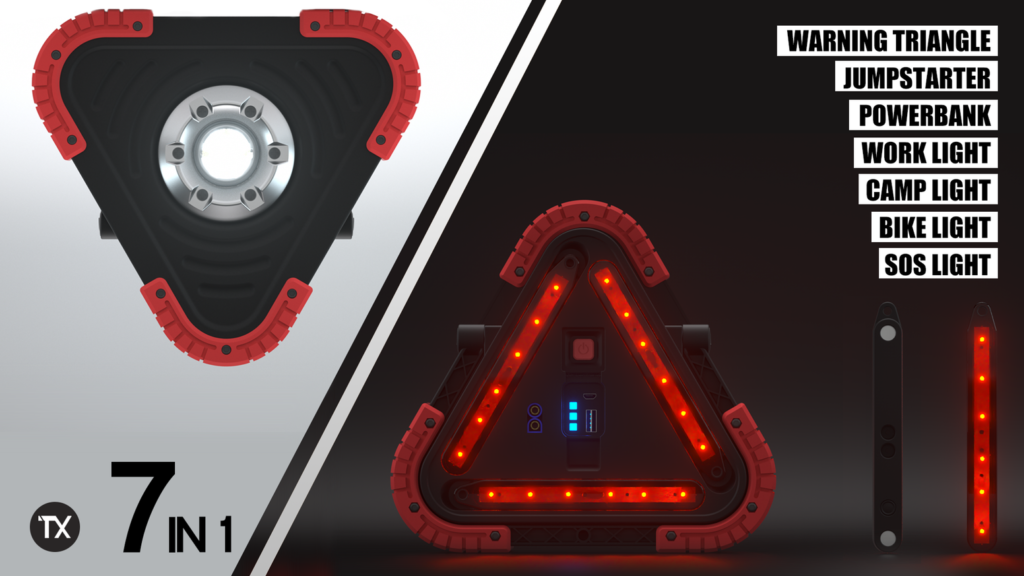 Fact: 12% of all interstate highway deaths involve pedestrians with stalled vehicles on the shoulder.
And you may be thinking to yourself, "Well, 12% isn't very much, I'll take my chances!"
True… but if you're part of that 12%, you'll be 100% dead, my friend!
Trilight is a brilliantly designed car accessory that greatly increases your roadside safety with highly-visible pulsing lights.
Its detachable LED bar, built-in jumper kit, and ridiculously bright SOS warning light make this a literal no-brainer to have in your trunk.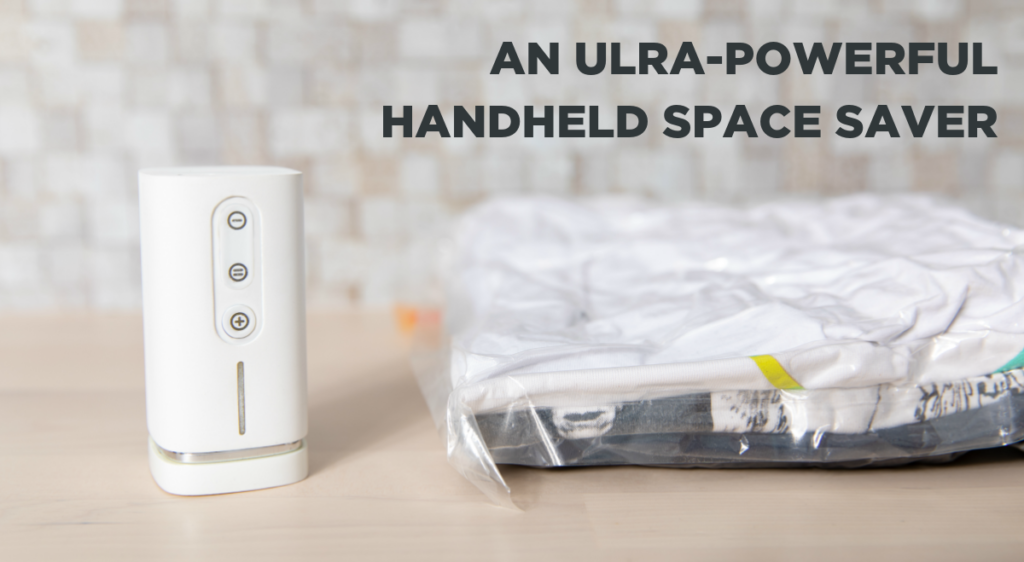 I'm flying to Ohio tomorrow, where the temperature will be a whopping 37 degrees COLDER than where I am right now.
Which leaves me with two options:
1. Pack a winter coat to avoid freezing my ta-tas off.
2. Leave my coat at home so I actually have room for other stuff in my bag, you know, like underwear.
If only I had Pacum, a multi-functional handheld travel vacuum that helps you fit more stuff in less space.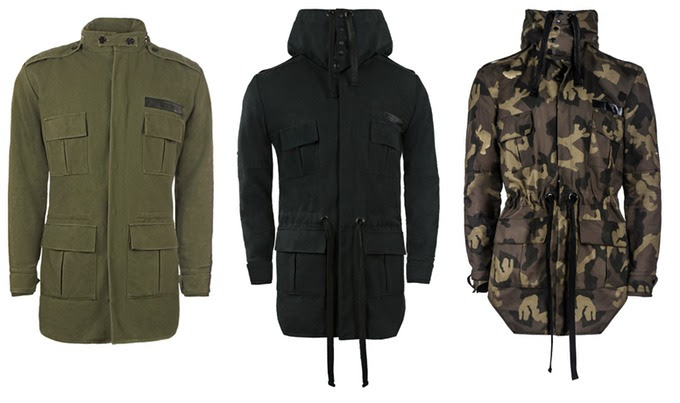 Look, this jacket isn't for everybody.
If I walked into work wearing one of these, people's jaws would literally drop.
But that's probably because I buy most of my clothes from T.J. Maxx for $14.99.
Point is, if you can pull off the look, this is a damn good jacket.
It features the tremendous functionality of a travel jacket with the undeniable style of a modern everyday coat.
It offers 28 trendy features blended with a classic look that'll have you struttin' around in style no matter where you go.


"The world is a super stable place right now, why on Earth would anyone need an emergency preparedness kit?"
**Watches 5 minutes of news**
"I NEED ONE, AND I NEED ONE NOW!"
Companion is a world-class 72-hour survival system designed to help two people thrive in ANY disaster situation.
It comes absolutely stocked with 40+ lifesaving products including fire starters, food, and vital communication devices.
Keep one handy in your car or at home to experience unparalleled peace of mind in the event "just in case" actually happens.

---
February 1st – February 8th
---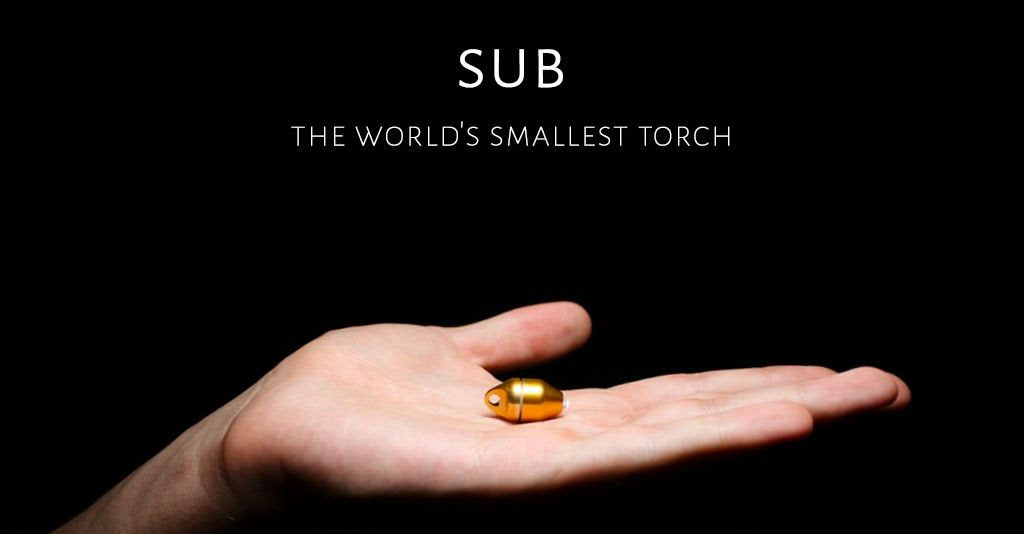 Apparently they call flashlights "torches" in England, where I imagine the discussion about this product sounds something like this:
"Ooo, 'ello love! Fancy a tiny flashlight with your tea and crumpets?!"
Was that culturally insensitive? Sure. Is this a totally bad** mini flashlight? Absolutely!
It's a crucial addition to your keychain made with 100% element-proof aerospace-grade aluminum that provides bright light in the smallest of spaces.
No matter what you call it, don't miss out on the small, but mighty Sub Fashlight!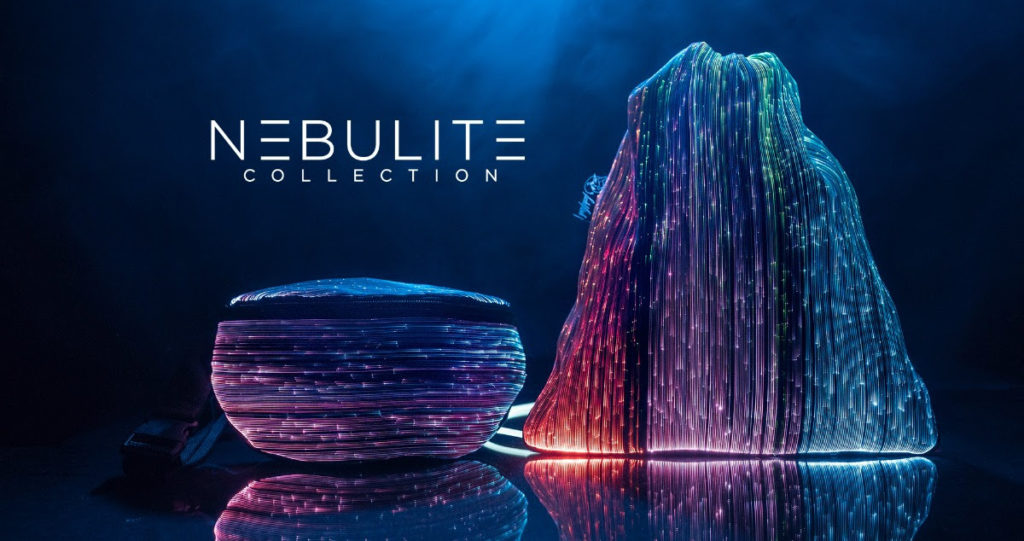 Whoa… trippy, bro!
If you haven't seen the Fyre Festival documentary on Netflix yet, watch it.
(Then watch the one on Hulu.)
And even though it was one of the biggest flops of all-time, these ridiculously cool florescent bags would have been a REAL crowd pleaser.
They're made with ultra-colorful optic fibers complete with motion sensing technology that pulses with your dance moves.
You can even fully-customize the light show via their app for a downright dazzling display that will be the talk of ANY festival you go to!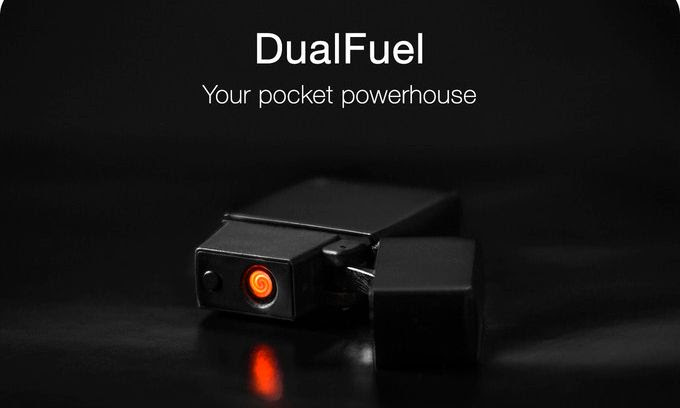 Imagine this…
You're poolside at some fancy resort in the Bahamas when none other than MILA KUNIS walks up to you.
"Hey cutie," she says "my phone's dead and I need a light, can you help me out?"
Your eyes widen as you reach into your pocket and pull out the DualFuel, a revolutionary PowerBank, flameless lighter hybrid that will satisfy her strangely specific request with ease.
It's a wonderfully versatile device that offers the convenience of a universal charger with the power of a high-tech flameless lighter.
So whether your phone just died or some famous actress needs something lit on fire, you'll be exceptionally glad to have the DualFuel in your pocket.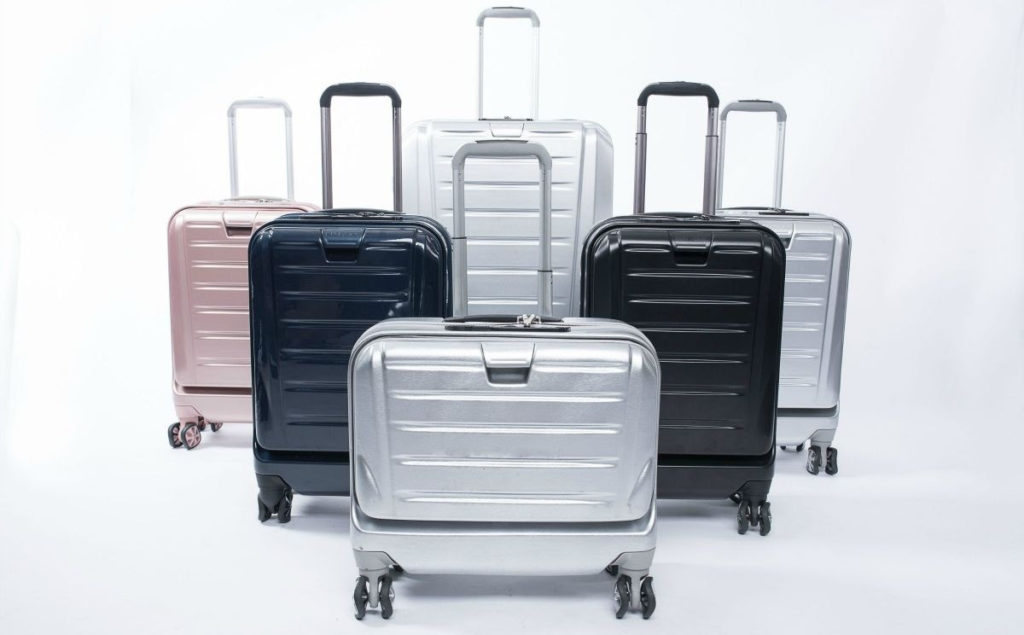 "Daddy, what was it like before smart luggage?"
"Oh it was horrible, son! Back in the old days, luggage couldn't even charge your phone. Can you image?! And God forbid the airline lost it… you'd never see it again!"
We've come A LONG way since the days of hauling around a beat up old duffle bag around the airport.
Thankfully SkyValet found a way to pack 7 insanely modern features into one practically perfect suitcase for 2019.
Built-in wireless charging, Bluetooth anti-theft zippers, and pinpoint GPS tracking are just a few of the reasons to snag this epic bag.
P.S. They're offering free shipping to the U.S., Europe, and Canada!

---
January 26 – January 31st
---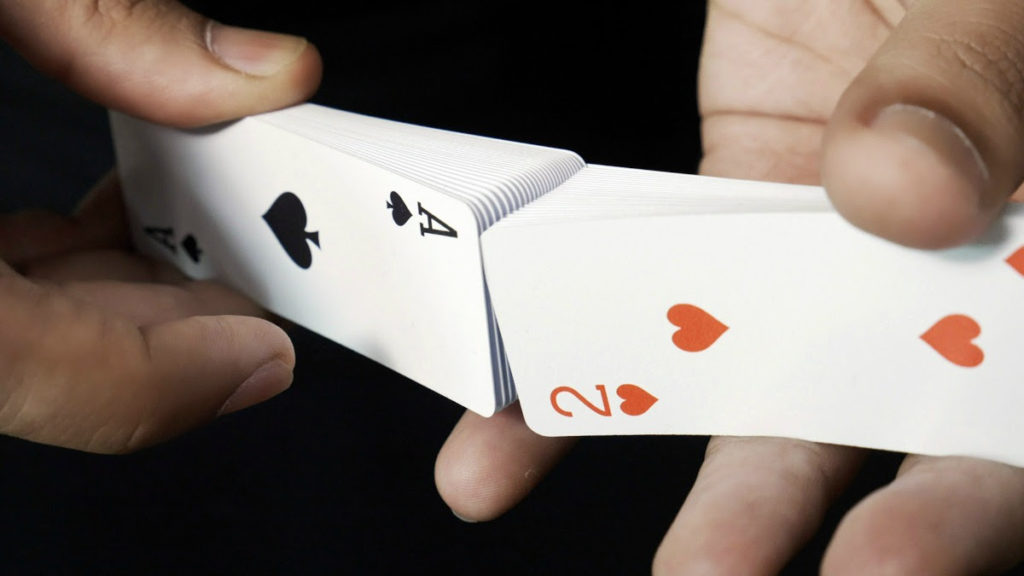 Don't think for a second that these are just normal playing cards cut in half.
Ok, they're pretty much just normal playing cards cut in half, but that doesn't mean you shouldn't get them!
Their incredibly clutch compact size makes them ideal for traveling. And a heavy-duty, 100% waterproof finish means these will last for YEARS without breaking down.
With Air Deck 2.0, playing Solitaire on a plane's tray table has truly never looked so good.


This little device is pretty dang nifty.
It's a fully adjustable phone stand featuring eight powerful magnets that let you safely attach your smart phone to ANYTHING! 
From the gym to your car, and everywhere in between, IMStick wraps around literally anything and offers out of this world versatility at a down to Earth price.
They still have a limited number of early birds available, too!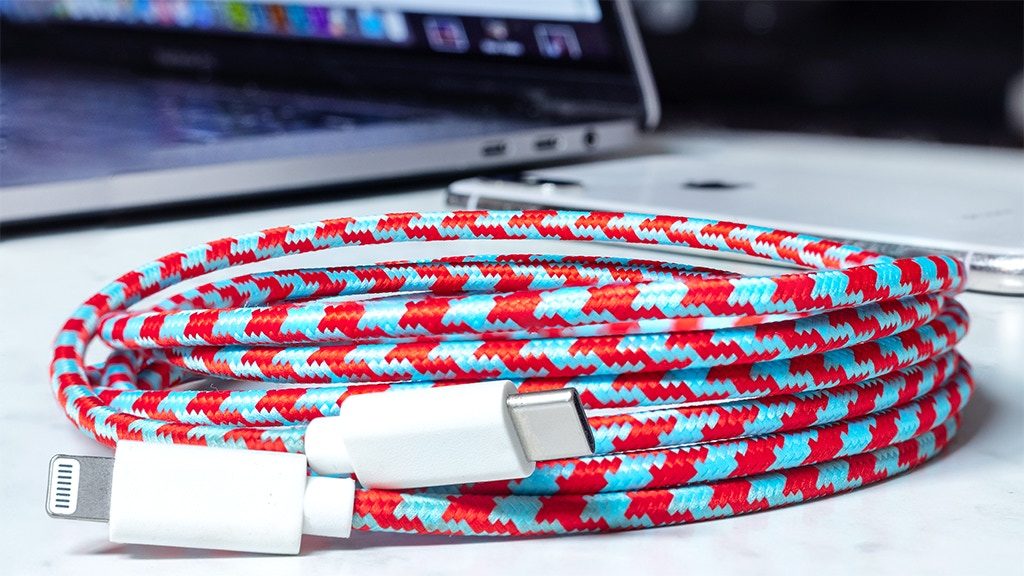 I can't prove it, but I have a sneaking suspicion that my roommate stole my iPhone charger…
One thing's for sure though, he'll regret not stealing this one.
Cascade Cables are exceptionally durable woven iPhone charging cables that work twice as fast as Apple's standard charger.
They're fully certified by Apple and offer the convenience of an ultra-long 6 ft cord. If you've been looking for a better, faster charger, look no further.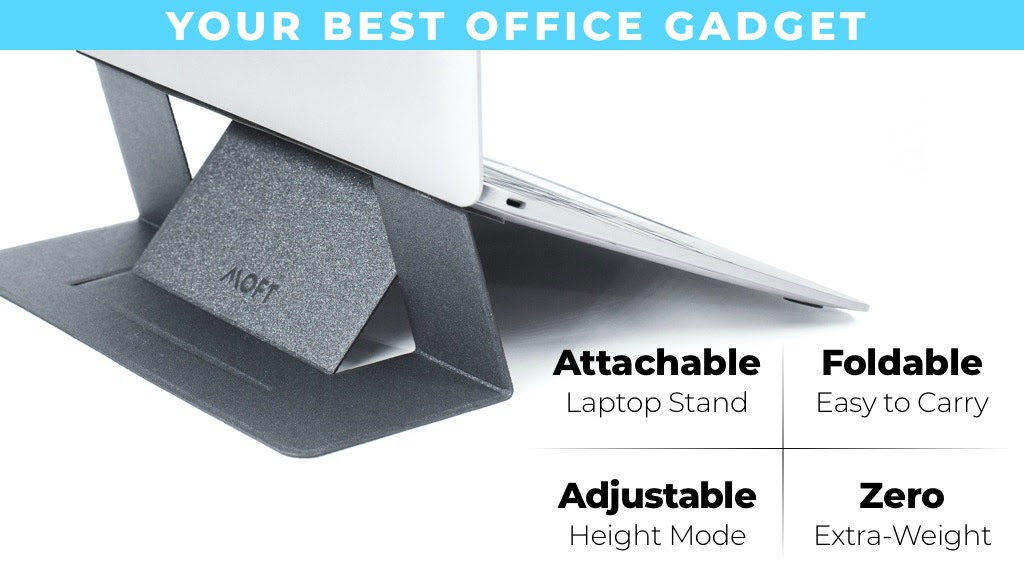 Over 6,000 backers already agree, this invisible laptop stand is the real deal.
It's incredibly light, amazingly thin, and surprisingly durable — the perfect combination of style and function when you're working on the go.
At just $19, it's less expensive than Amazon's best-seller and is hands down a far superior product compared to that bulky hunk of junk.
If you've been thinking about getting a laptop stand (or just want to upgrade your current one), snagging MOFT is a virtual no-brainer!


I tried to take a picture of the Super Blood Wolf Moon last weekend…
It came out looking like an Utz Cheese Ball floating in the sky. 🙁
And while this mesmerizing handcrafted solar mood lamp isn't quite as bright as the real sun, it's just as stunning.
It offers warm, gentle light that projects a relaxing glow throughout any room.
It's truly the ultimate handcrafted desk accessory and ideal nightstand addition for anyone in love with the magic of space.
P.S. This Solar Sun actually comes in three different sizes. (But a lot of people are going all out for the entire solar system set!)

Want these trending projects delivered straight to your inbox every week?
Sign up for The HypeSquad!
---
January 18th – January 25th
---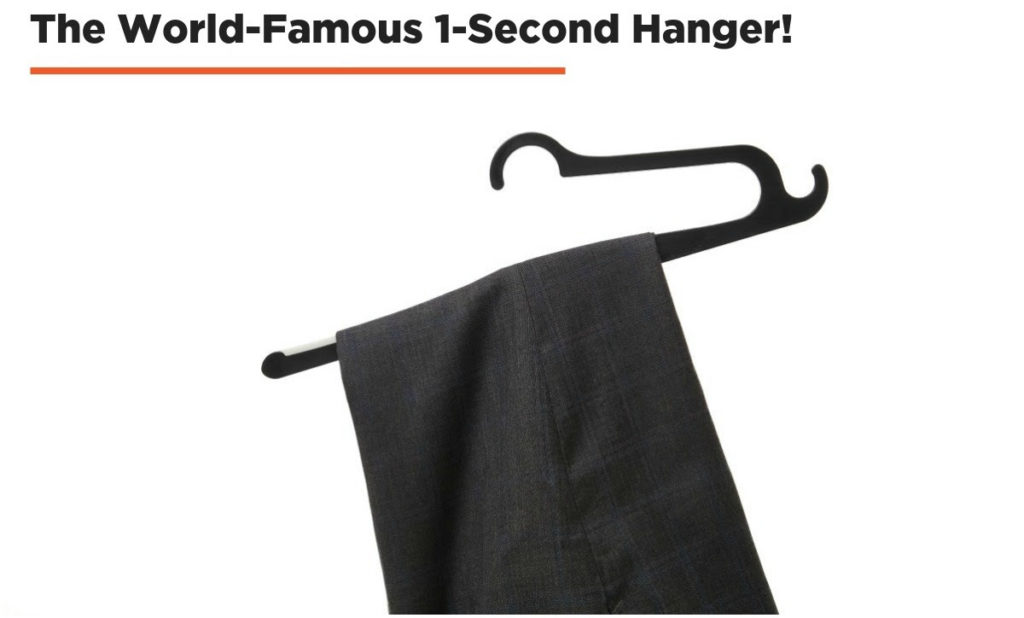 I looked around my perfectly clean room and sighed happily…
"Ahh, what a life," I thought.
Then I woke up from my dream.
In reality?
Pants, shirts, and underwear absolutely EVERYWHERE.
I hate hanging stuff, so I just throw it on the floor.
Why? Because most pants hangers are a pain in the a**.
But not these.
Hurdle Hangers offer an absurdly quick and easy alternative that will help your closest stay wonderfully organized in just one second flat!

Brace yourselves…
The average grocery store shopping cart has 361 times more bacteria than a bathroom door knob. Yikes.
"I'll take a dozen eggs, 2 loaves of bread, and a side of E. coli, please."
Fight back against dangerous germs with UVGLO, a small, but mighty smart sanitizer that cleans absolutely anything in seconds.
It attaches to any smartphone offering a tremendously clutch cleaning option anywhere you go.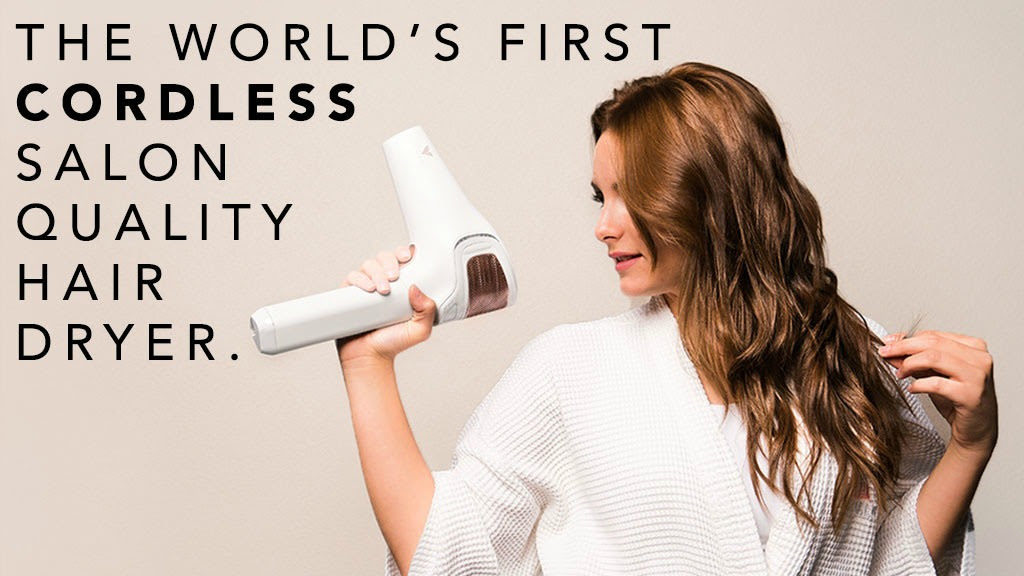 BE FREE, PEOPLE!
Ditch cords forever with the VOLO Go, an exceptionally powerful, ultra-portable cordless hair dryer that packs a freakin' punch.
Unlike most cordless hair dryers that have about as much power as a 3-year-old bodybuilder, VOLO's infrared technology quickly dries damp hair WITHOUT damaging it!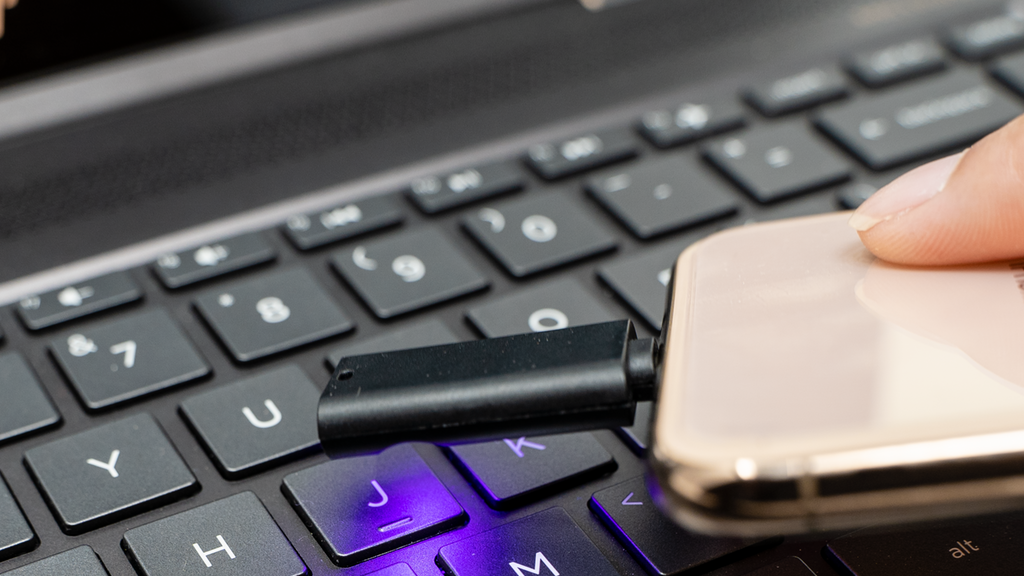 Goal #1: Get healthy in 2019.
Goal #2: Avoid the 47 billion people who just signed up at your gym.
The Straprack Home Fitness Gym will undoubtably help you do both.
It's an easy-to-install dynamic workout system that sets up in seconds and comes down even faster once you're done.
It offers highly effective full body workouts without the gym crowds.
High-tension straps, ultra-durable padding, and heavy-duty construction make this incredibly portable gym an excellent workout option in the new year.
P.S. They're offering FREE SHIPPING to U.S. backers!

---
January 4th – January 11th
---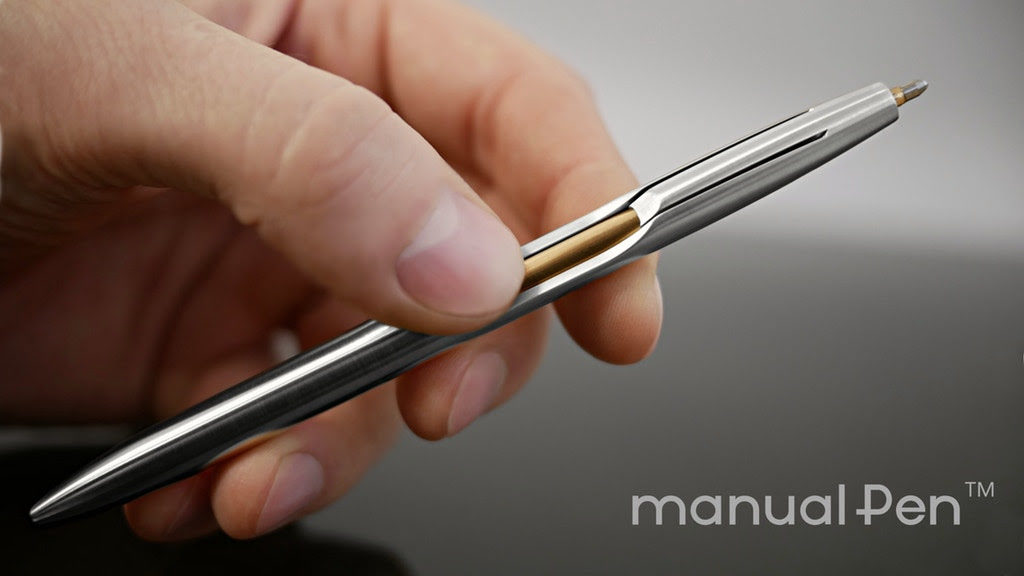 There's just somethin' about a smooth-writing pen.
It just feels right, you know?
And ladies and gentleman, let me be the first to tell you that this pen writes smoother than a Ryan Gosling pickup line.
It's made of absurdly high-grade metal and designed to genuinely last a lifetime.
Odds are good that you won't be handing down most pens you use today to your grandkids, but ManualPen is no ordinary pen.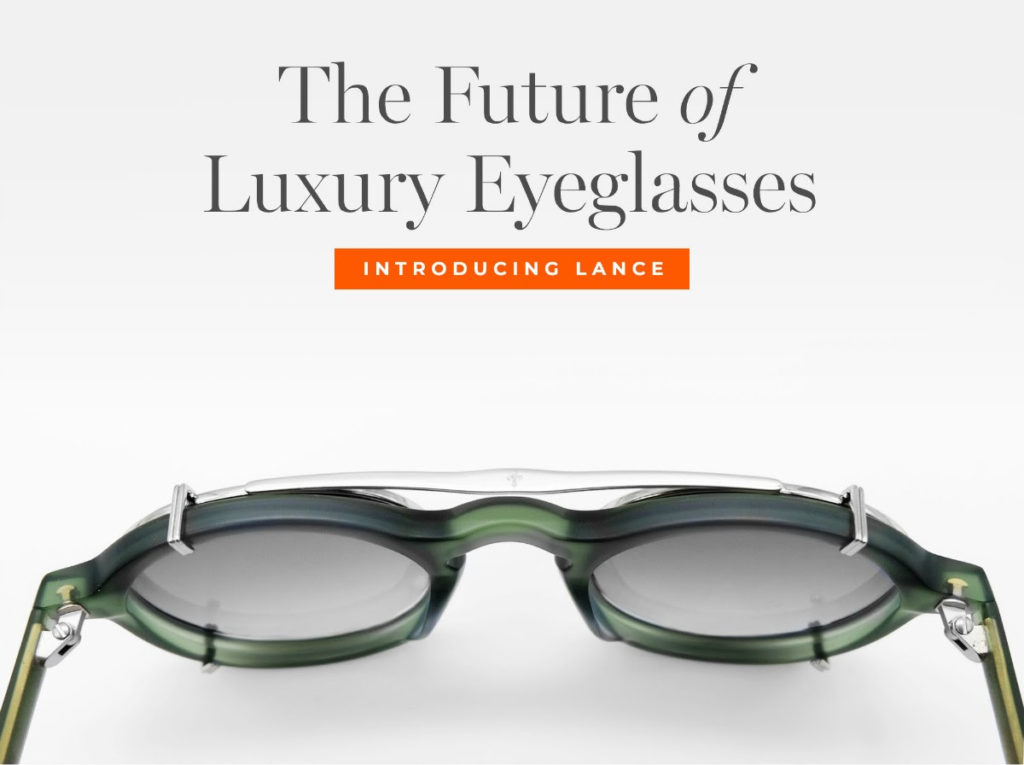 Apparently I used to sit REALLY close to the TV when I was a kid.
But when my mom finally took me to the eye doctor, he ordered me a pair of glasses with rims thicker than the waistline of a Sperm whale.
Needless to say, these are a whole lot more stylish.
Lance Glasses combine 20 epic features in one pair of trendy glasses.
Each of their 20 styles come with lightweight frames that are impossibly durable, and feature anti-scratch, anti-glare lens to help you see your best.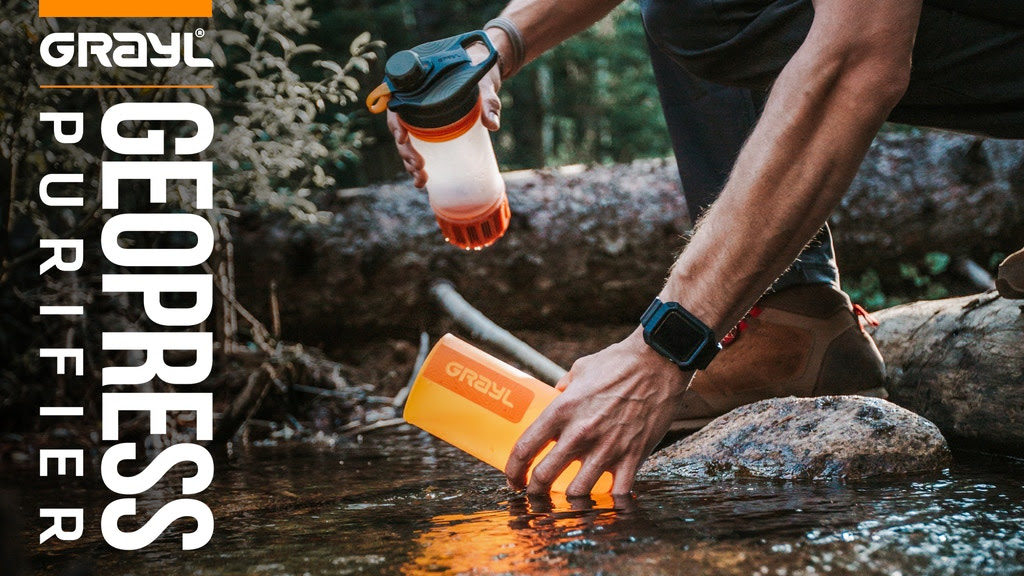 I once drank water directly from a mountain stream.
Those next 12 days were some of the best I've ever had… in a hospital.
Too bad I didn't have the GEOPRESS PURIFIER — an incredibly simple water purifier that cleans and filters ANY water in just eight seconds.
Just fill, press, and drink.
That's it.
It's a virtual no-brainer for avid hikers and world travelers, and is being offered on Kickstarter for just a few more days.
P.S. Their video narrator sounds like a young Matthew McConaughey.
(I'm serious!)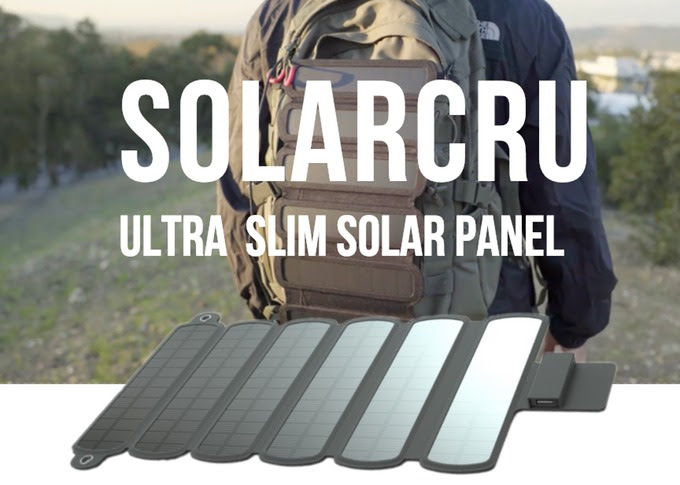 The sun is good for two things:
1. Charging solar panels.
2. Burning the crap out of my face on deceptively sunny winter days.
This scratch-resistant, foldable solar charger is a must-have for outdoor adventurers and Doomsday Preppers alike.
SolarCru offers an unbelievably compact charging option no matter where adventure takes you, and frees you from the traditional restraints of typical chargers.

---