Nothing is worse than outdated lists.
That's why we update this one.
(A lot.)
So come back each and every week for the best Kickstarter projects of 2020.
Want these awesome projects delivered directly to your inbox?
Join the 259,000 people who are already a part of  The HypeSquad.
The Best Kickstarter Projects of 2020
---
May 20th – May 27th
---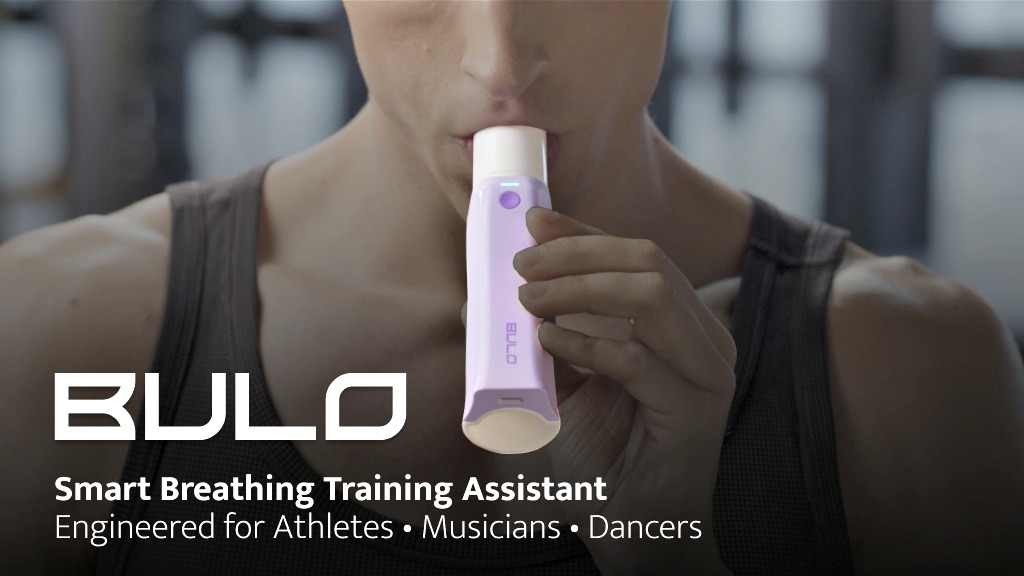 My lungs were BURIN' after last night's jog…
I ran 0.4 miles.
If YOUR fitness routine has been thrown off a cliff lately, this can help.
BULO supercharges your lungs and helps YOU breathe better.
Its fully customized exercises maximize your breathing, strengthening your lungs like NEVER before.
It takes just 6 seconds to analyze your airflow, and offers a no-brainer hack for ANY fitness level.
(Plus you'll finally be able to beat your jerk neighbor in a race around the block.)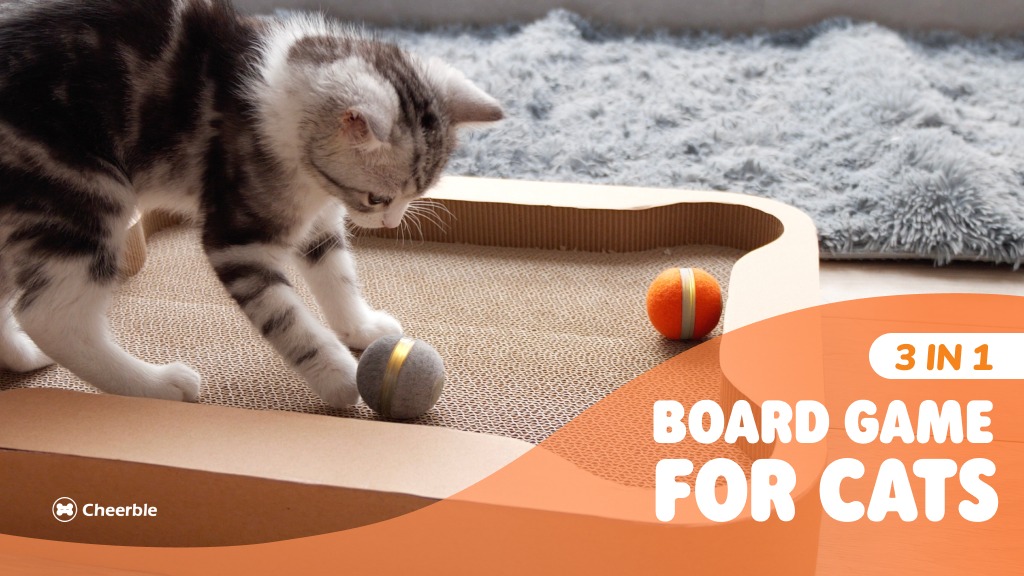 Think back to your FAVORITE birthday present as a kid…
What was it?
Mine was a LEGO Star Wars set leftover from my brother.
(My parent's liked him more than me, I knew it.)
Give your cat that same feeling of JOY with the Cheerble Board Game!
It's a true CAT PARADISE that provides ENDLESS ENTERTAINMENT for Mr. Whiskers and his friends.
The Cheerble Smart Ball literally moves by itself, rolling around the playboard for hours while your cat tries EVERYTHING to catch it.
It's an all-in-one kitty dream house that your cat will LOVE!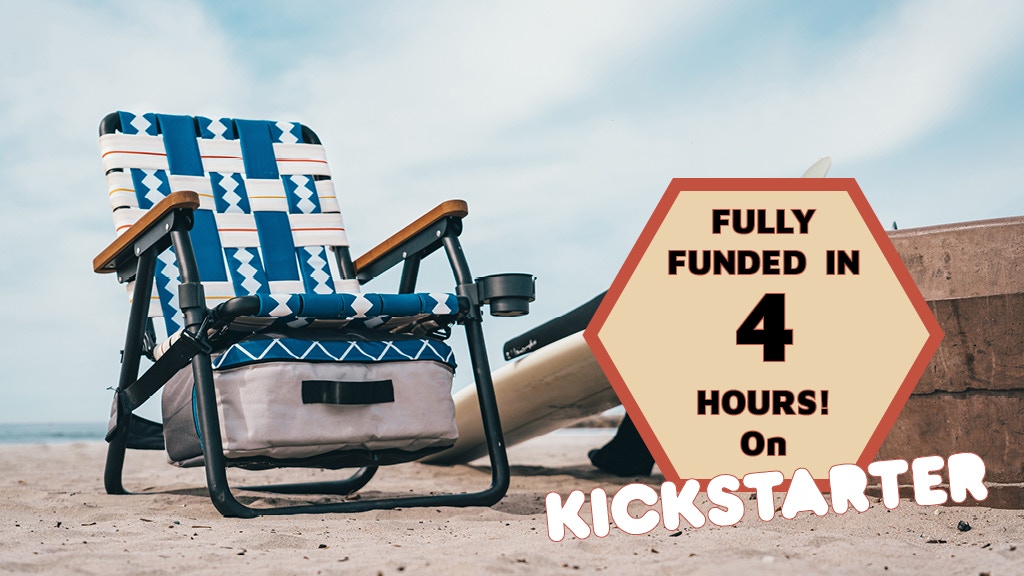 Your backyard deserves this.
YOU deserve this.
The Voyager — an outdoor chair unlike ANY other.
Imagine sinking into this glorious throne at the end of a long day with your favorite cold one in hand.
The Voyager is more than a chair, it's a feeling.
One that comes from a 3-in-1 design that's just about perfect.
It's a chair, cooler, and easy-carry pack all in ONE.
So whether your adventures take you 5,000 miles away or 50 feet from home, THIS is the only chair to have by your side.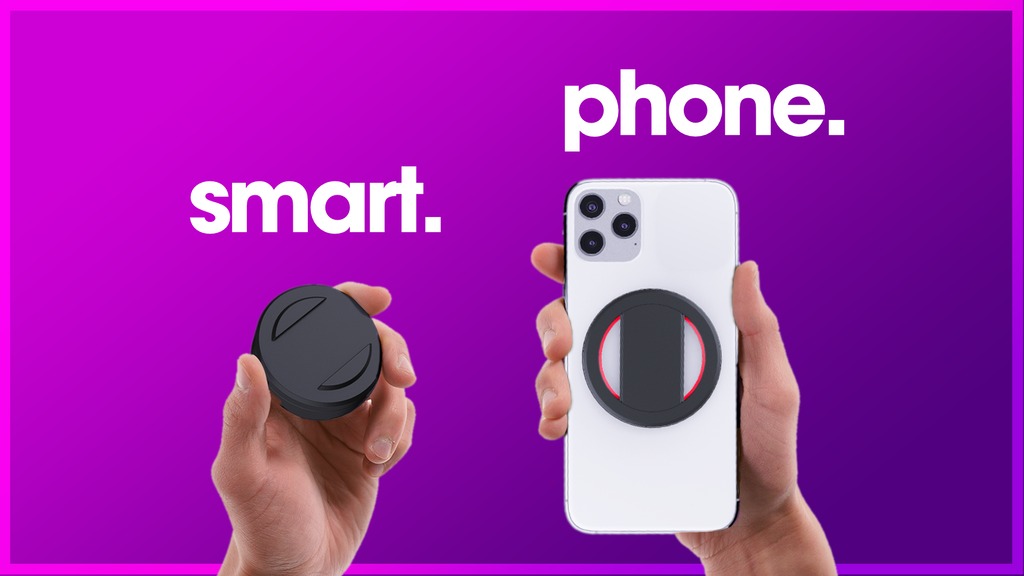 It's 3 A.M.
Of course you're not asleep.
You're lying on your back scrolling Instagram when BOOM.
You drop your phone on your face.
Why?
Well you were trying to get a better angle of that new TikTok dance, which you thinkkkkk you could master, when your grip slipped.
It's time.
UPGRADE to the Ohsnap Grip — the most versatile phone attachment on the PLANET.
It's a SUPER-THIN grip, stand, and magnet combo.
But unlike other accessories, this WON'T get in your way.
P.S. The Ohsnap + Snapcharge wireless charger is by far their most popular reward!

---
May 12th – May 19th
---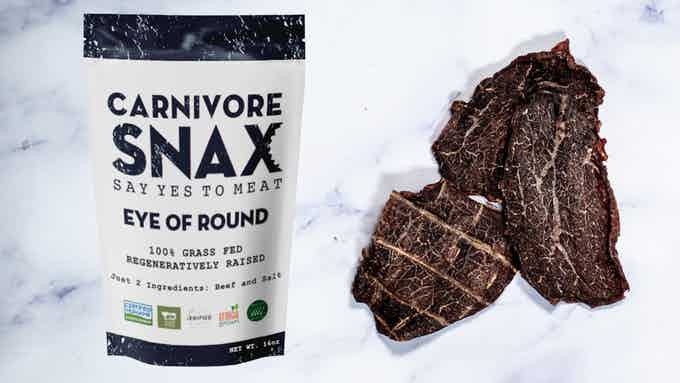 Look away, vegetarians.
LOOK AWAY!
Carnivore Snax are NOT for your fair eyes.
They're an all-new, MELT IN YOUR MOUTH snack featuring just 2 simple ingredients:
1. A generous portion of rich, buttery, 100% grass-fed meat.
2. The perfect dash of Redmond's Real Salt.
That's it.
It's not jerky — IT'S BETTER.
They're light, crisp, flavorful and will keep YOU fueled while on the go.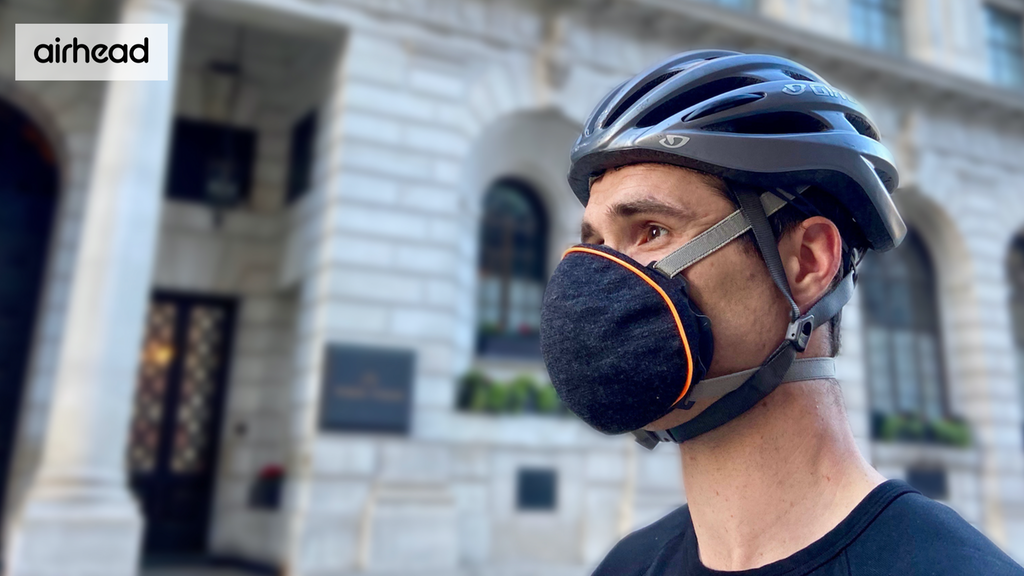 My friends 2 months ago:
Why are you wearing a mask?!
My friends now:
Why AREN'T you wearing a mask?!
The Airhead Mask offers something others don't…
COMFORT.
Yes, it blocks 99% of PM2.5 particles.
Yes, it has a medical-grade silicone seal.
But more important than that, you won't dread wearing it!
A dual-strap support system keeps the mask perfectly in place.
All while rear-facing air valves keep you cool.
It's the PERFECT combination of comfort and function all at a truly stellar price.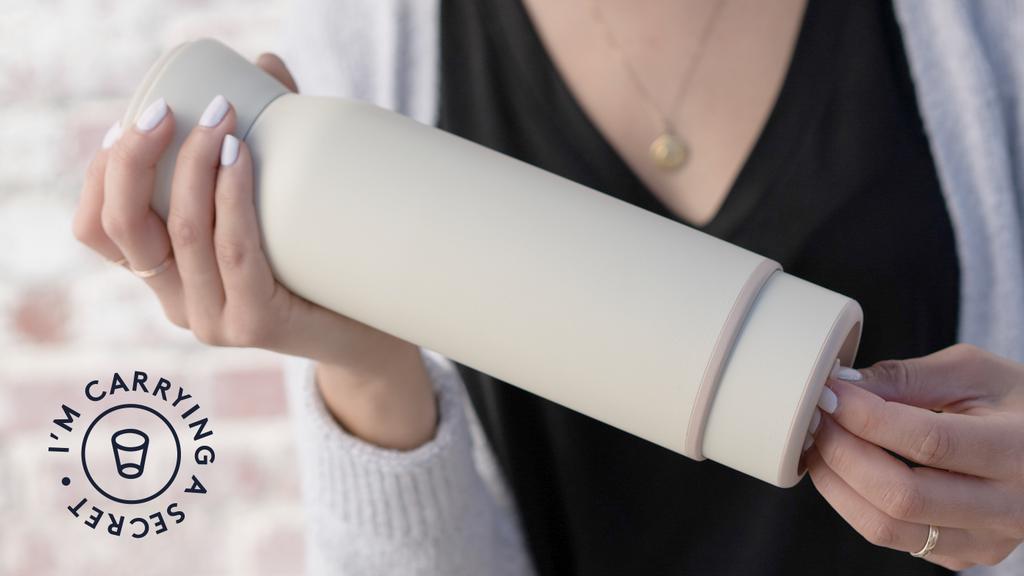 I was a barista for 6 months in college.
My "latte art" looked like a 3-year-old's finger painting.
But that's beside the point.
What's important here is that you know about this 2-in-1 coffee lover's DREAM.
Like Beyoncé, it has but one name…
And whether you love Starbucks or Dunkin', THIS is the only way to carry your favorite drinks.
It's a stainless steel water bottle with a BUILT-IN leak-proof coffee cup.
The double-wall insulation keeps drinks ice-cold for 12 hours or piping hot for 6.
It's the only vessel WORTHY of a real barista's art.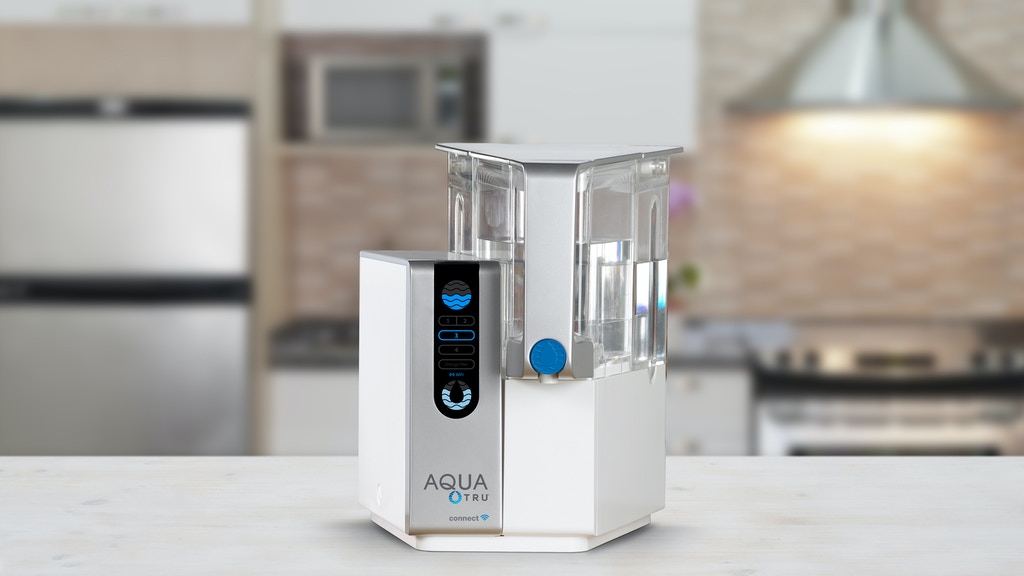 There are 2 types of people in this world:
1. Those who REFILL the water pitcher when it's low.
2. Those who PUT IT BACK in the fridge with one freakin' sip left.
(I'm talking to you, sh*tty roommates.)
But whether you're a last-sip Larry or refill-ready Rhonda, we can ALL appreciate the amazing power of AquaTru Connect.
Its 4-stage filtration system is powerful enough to turn SODA into WATER.
So you already KNOW tap water toxins have no shot at reaching your precious lips.

---
Want awesome projects like this delivered straight to your inbox?
---
---
May 4th – May 11th
---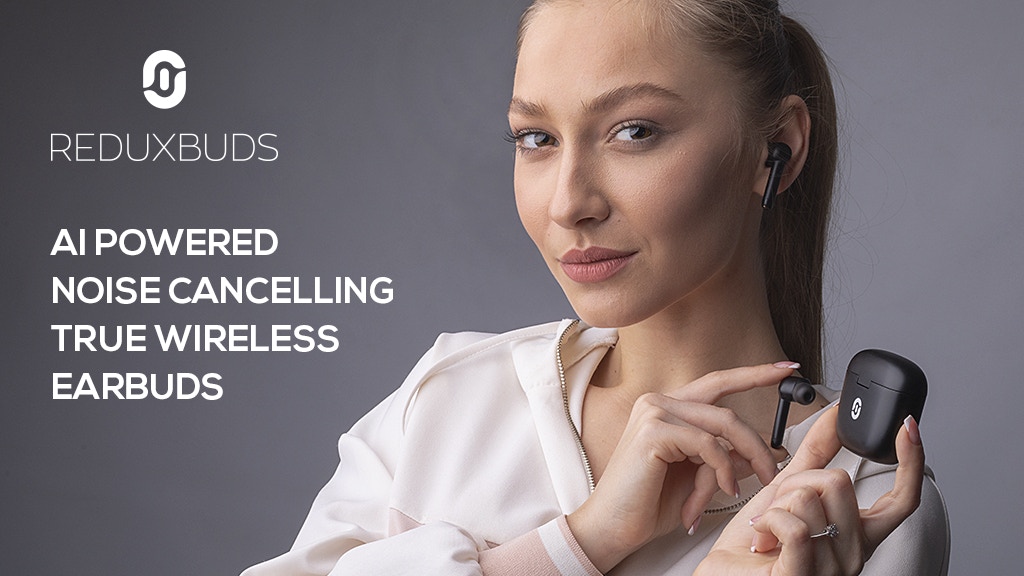 Noises I'd like to block out:
1. The birds outside my window.
2. My neighbor's trumpet-playing son.
3. My boss during Zoom meetings.
(Did I say that out loud?!)
No matter what (or who) you need to block out, do it with ReduxBuds.
They're true wireless, noise cancelling earbuds that deliver PREMIUM sound without breaking the bank.
All with a 100-HOUR battery life.
That's not a typo — 100 hours.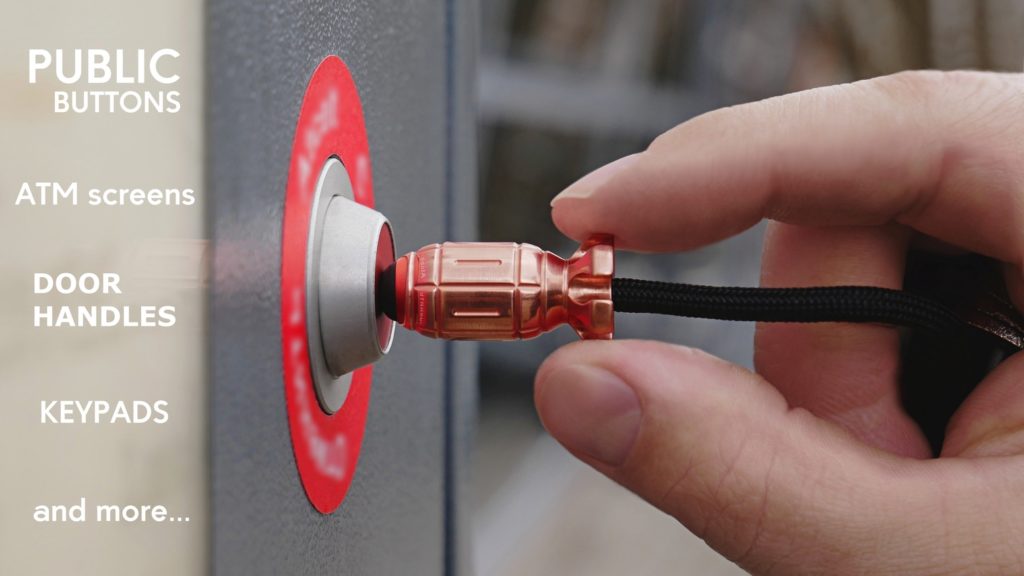 My hands weren't built for this much washing.
(I have psoriasis for goodness sake.)
And these days avoiding high-contact areas is priority #1.
Simply attach this germ blocker to your keychain and let IT do the dirty work for you.
Its pure copper finish is naturally antimicrobial, too.
Stay safe and keep your hands CLEAN with this brilliant EDC device.
P.S. This costs LESS than delivery from your favorite restaurant!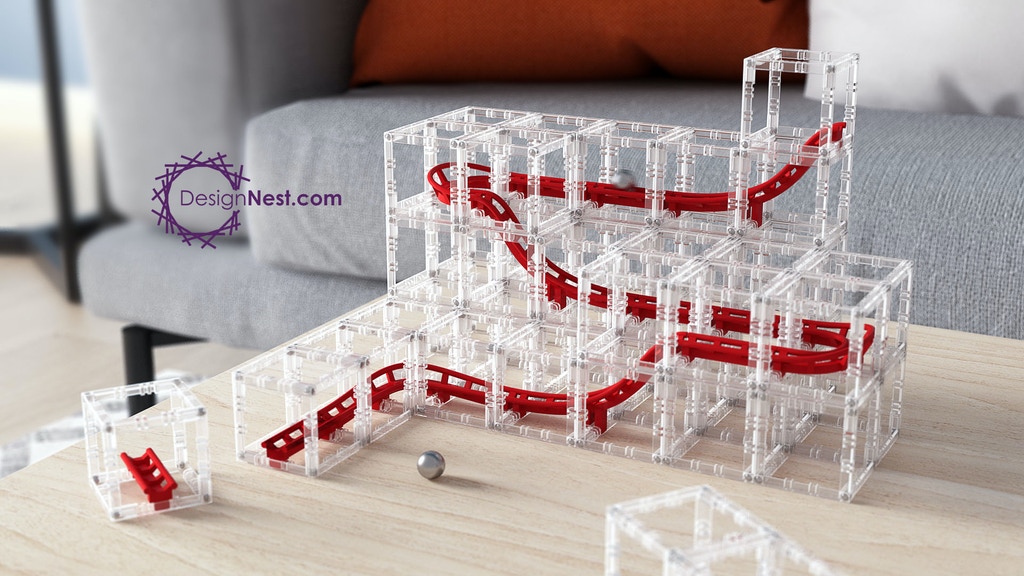 Move over Hot Wheels…
There's a new sheriff in town.
Introducing MagnetCubes — the ULTRA-FUN marble track from the future.
Build the roller coaster of your DREAMS with quick-attach cubes that don't need connectors!
It offers HOURS of screen-free entertainment to refresh your mind.
And like all the best toys, YOU'LL have more fun than your kids.
P.S. The Starter + Advanced Pack early bird reward has EVERYTHING you need!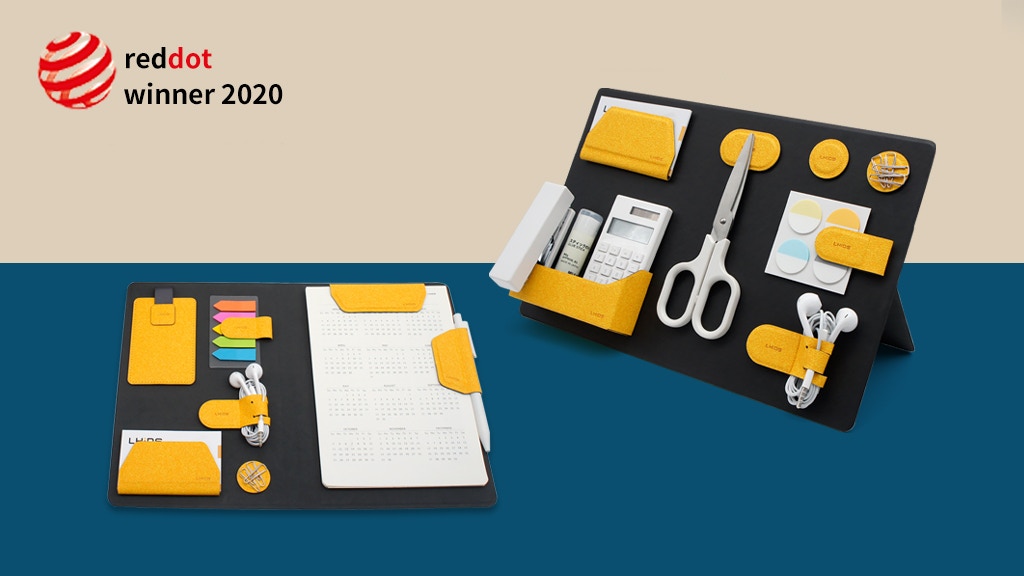 My "home office" belongs on an episode of Hoarders.
It's a downright DISASTER, people.
But MagEasy is about to clean sh*t UP!
It's a modular, MAGNETIC organizing kit that will keep YOUR desk clear.
Use its fully-customizable surface and watch your productivity SKYROCKET.
It's an easy, simple solution to help you stay wonderfully organized while you work from home.
P.S. This kit is INSANELY affordable!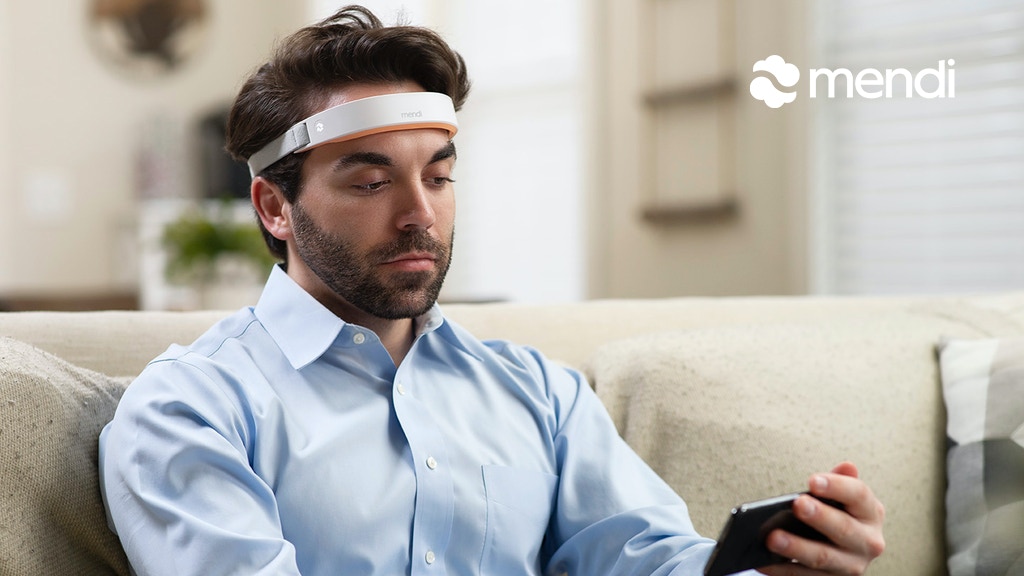 I'm down to my last 12 brain cells.
(Largely because of $2 beer specials in college.)
Good thing Mendi helps make the MOST of what's left.
It's a clinical-grade neurofeedback device designed for HOME use.
It literally makes your brain stronger, helping you focus, relax, and concentrate on what's important to YOU.
The best part?
IT'S FUN.
Using Mendi is like playing a game.
Focus your mind to improve your score and use their app to track your progress.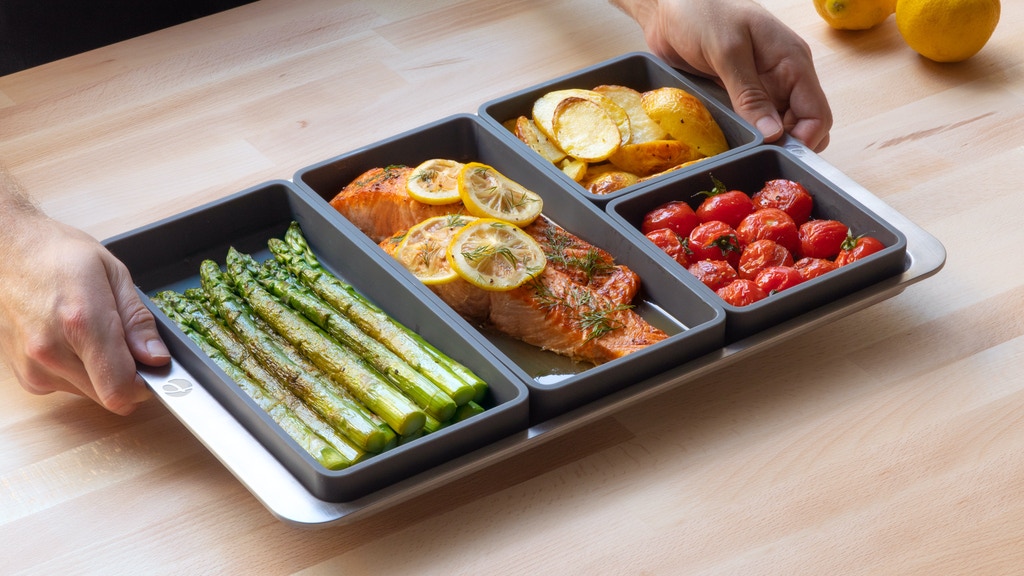 Let's talk about THE drawer.
You know, the one under your oven.
Where kitchen products go to die…
Home to ill-fated muffin tins.
(And that GHASTLY casserole dish your Aunt Jean got you last November.)
There's a sheet pan in there, too.
Barely recognizable under years of burnt-on food scraps…
But it's there.
Well it's time to be PROUD of that drawer again:
A meal prep MASTER that makes oven-based cooking shockingly easy.
Simply pop your favorite foods onto these naturally non-stick dividers and kiss sheet pan scrubbin' GOODBYE!
They're ideal for dishes with multiple cooking times and PERFECT for baking, too.
Sorry Aunt Jean, but we're taking our drawer back.

---
Want awesome projects like this delivered straight to your inbox?
---
---
April 27th – May 3rd
---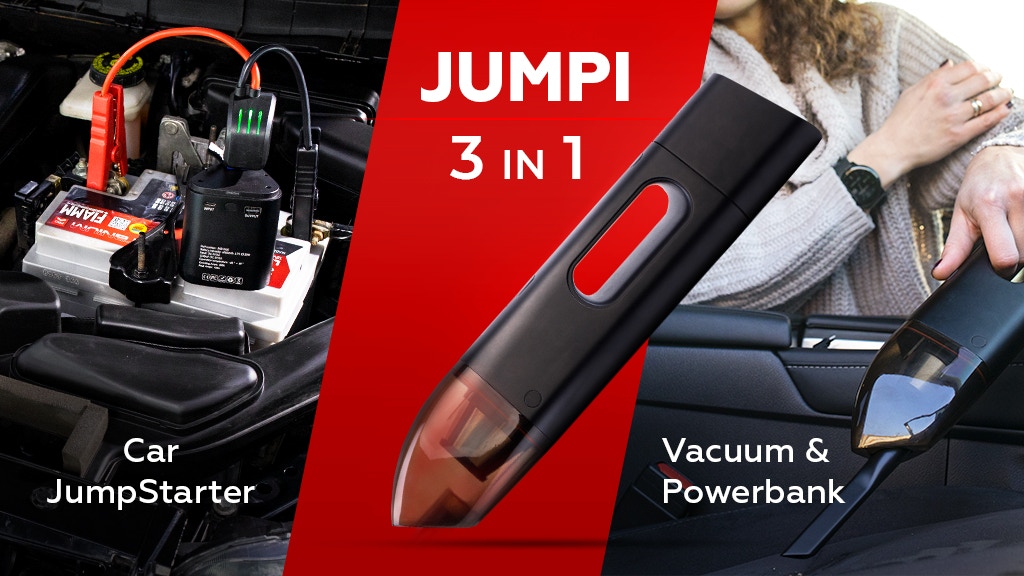 Sure, you could pay AAA to follow you around all day.
A BRILLIANT combination of car accessories that will take your driving experience to the NEXT LEVEL.
Jump start your car almost instantly WITHOUT flagging down another motorist.
And use the powerful cordless vacuum to keep your interior cleaner than the Taj Mahal.
It's truly a 3-in-1 NO BRAINER that belongs in EVERY car.
P.S. The early bird 2-pack makes a GREAT gift!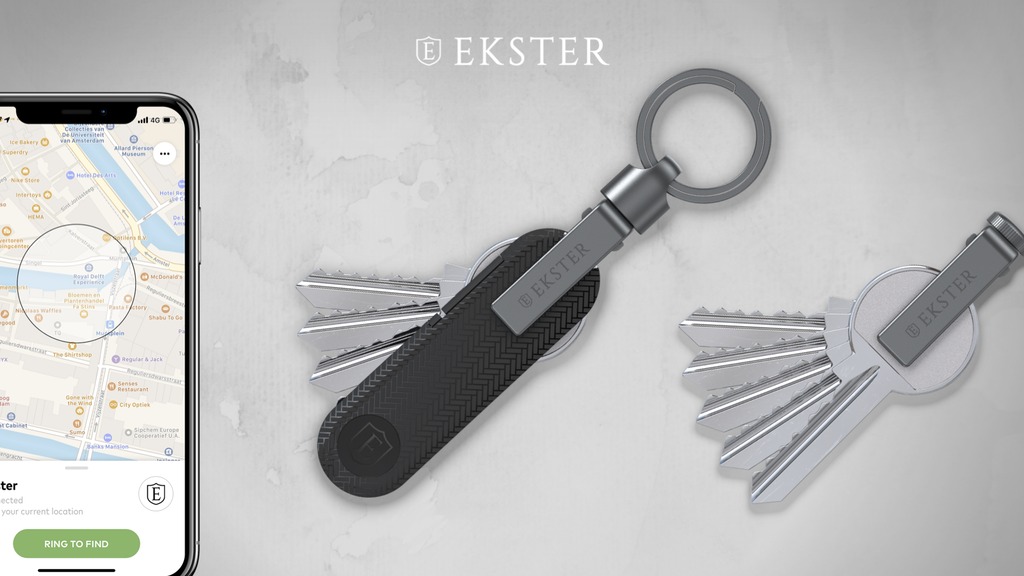 All keychains have 2 things in common:
1. They're bulkier than a Costco shopping cart.
2. They feel like a freakin' brick in your pocket.
Until now.
The Ekster Key Holder slims things down.
(WAY down.)
It's a compact key organizer that offers QUICK and EASY access to your keys.
No more fumbling around at your front door.
Simply whip this bad boy out of your pocket, shine its built-in LED light, and unlock anything in sight.
(Even in the dark.)
P.S. It's also a hyper-accurate GPS tracker, so you'll never lose your keys!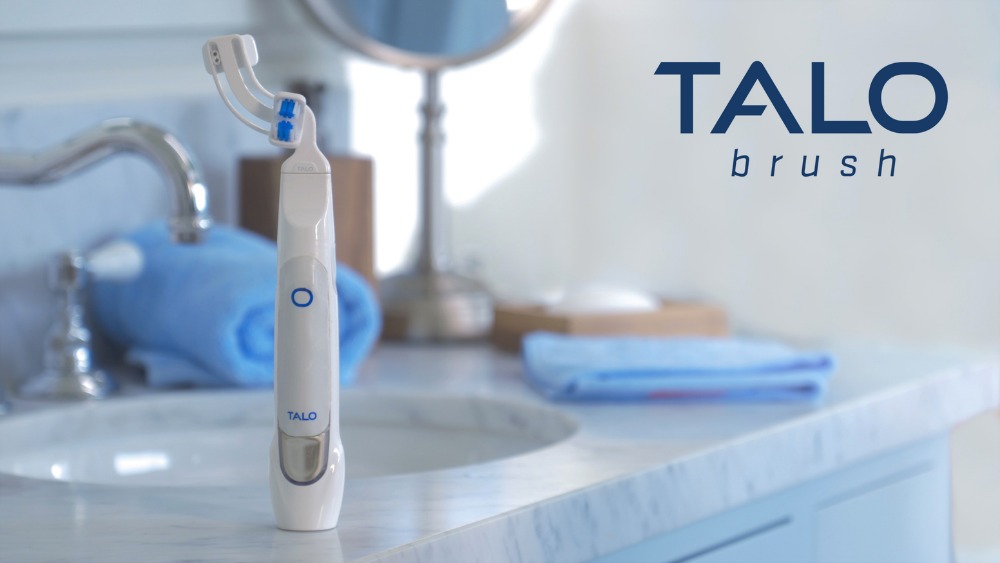 I have a confession…
I DON'T FLOSS.
(Somewhere my dentist just gasped in horror.)
And you know what?
I don't always brush twice a day, either.
SUE ME!
Maybe it's because my toothbrush is about as advanced as a '93 Toyota Camry.
Upgrade YOUR toothbrush game with the TALO Smart Toothbrush.
Its unique J-shape does the brushing for you in just 20 seconds.
It's fast, effortless, and dare I say even a little bit FUN.

---
April 19th – April 26th
---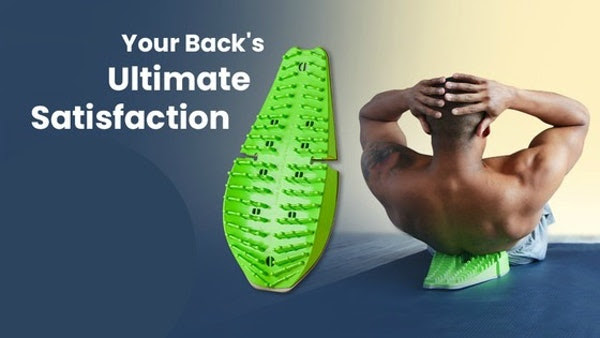 Is… is that an alligator head?!
(Look, I'd recline on a chihuahua-shaped bean bag if it meant getting rid of my back pain.)
IsoSpine is THE answer to your back pain prayers.
Its 40 smooth pins INSTANTLY relieve tension, while an ergonomic design works out kinks you didn't even know were there.
It's basically like giving yourself a deep tissue massage at HOME.
P.S. This costs less than ONE massage at the spa!


A water-tight weave, eh?
Sounds like my next hairstyle.
The NatureDry Jacket is RAIN'S WORST NIGHTMARE.
Which means that when you wear THIS bad boy…
YOU WILL NOT GET WET.
It's made with ultra-sustainable merino wool that blows synthetic jackets out of the freakin' water.
If you need a new jacket — heck, even if you don't — you CANNOT go wrong with this.
P.S. Get a whopping $100 off with their **limited** early bird deal!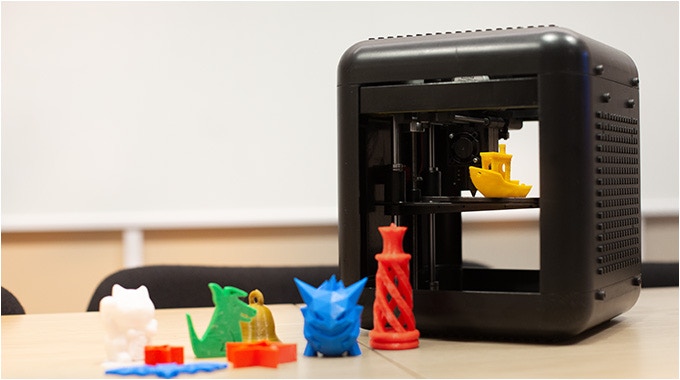 I'd like to 3D print myself some SANITY right about now.
But while we wait for that option…
I give you the unmatched power of the 3DFORT 3D Printer.
A blissfully SIMPLE 3D printer that's just 79 bucks.
It features exactly what you need and NOTHING that you don't.
No useless bells and whistles here.
Simply press ONE button to print anything you can dream of.
P.S. DON'T WAIT to snag their early bird deal!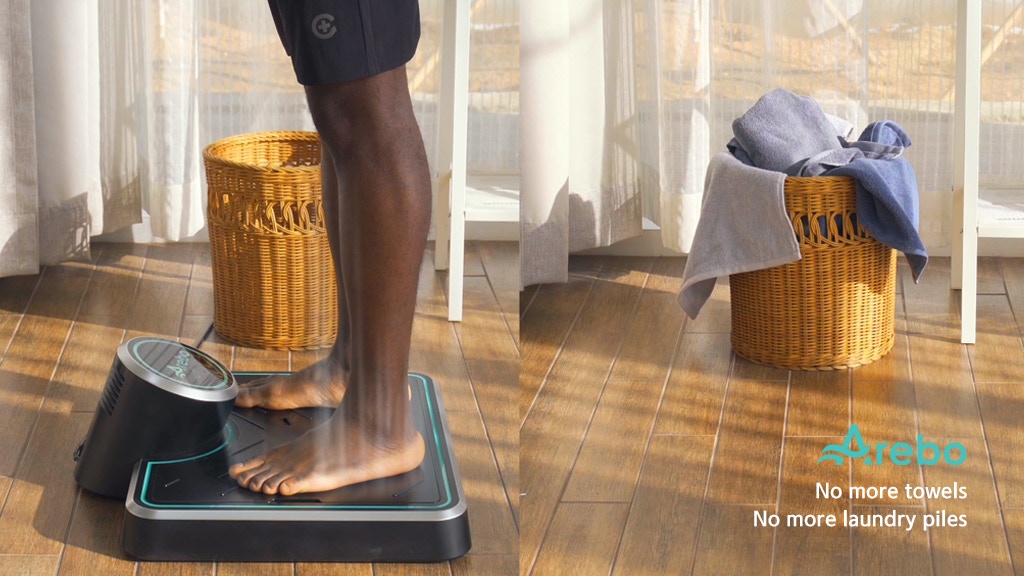 I'm about to slap you with some cold, hard truth…
Your glutes of steel deserve BETTER.
Stop drying them with that bacteria covered horse blanket you call a bath towel!
Get Arebo instead — the one-touch FULL BODY air dryer.
Its gentle blast of warm air dries you in SECONDS.
So you'll actually look forward to getting out of the shower for a change.
It's quick, easy, and a WHOLE lot better way to start your day.
P.S. Get 30% off with their Kickstarter special and NEVER use a towel again!

---
April 11th – April 18th
---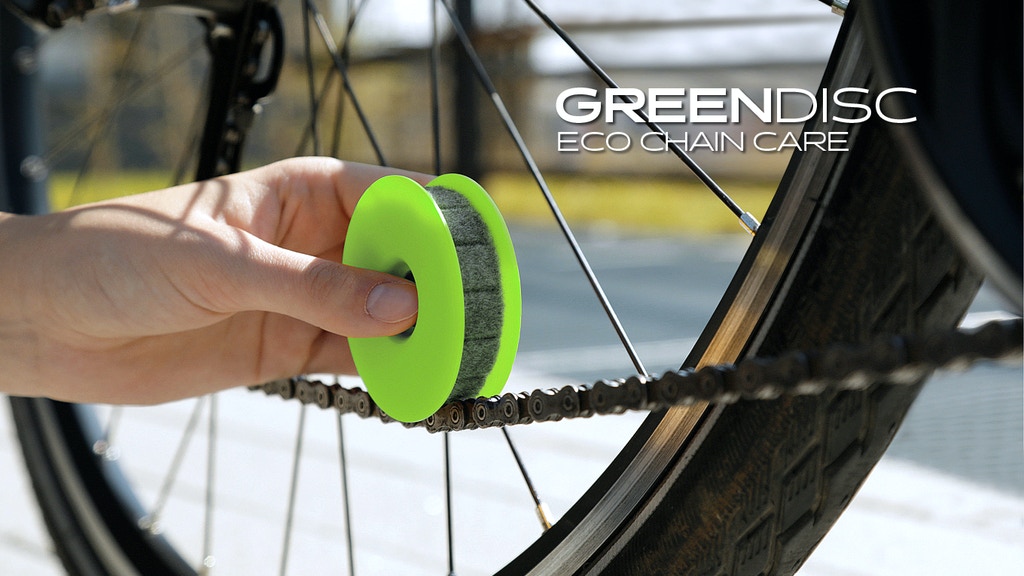 Lubricating a bike chain is about as much fun as getting a root canal.
Scratch that…
IT'S WORSE.
GREEN DISC makes things quick, easy, and CLEAN!
Simply press it onto your chain, rotate backwards, and get ready for an absurdly SMOOTH ride.
There's no annoying dripping and absolutely NO oily mess.
(So your hands won't look like you just got off your shift at AutoZone.)
P.S. The early bird GREEN DISC + Bio Lube package has EVERYTHING you need!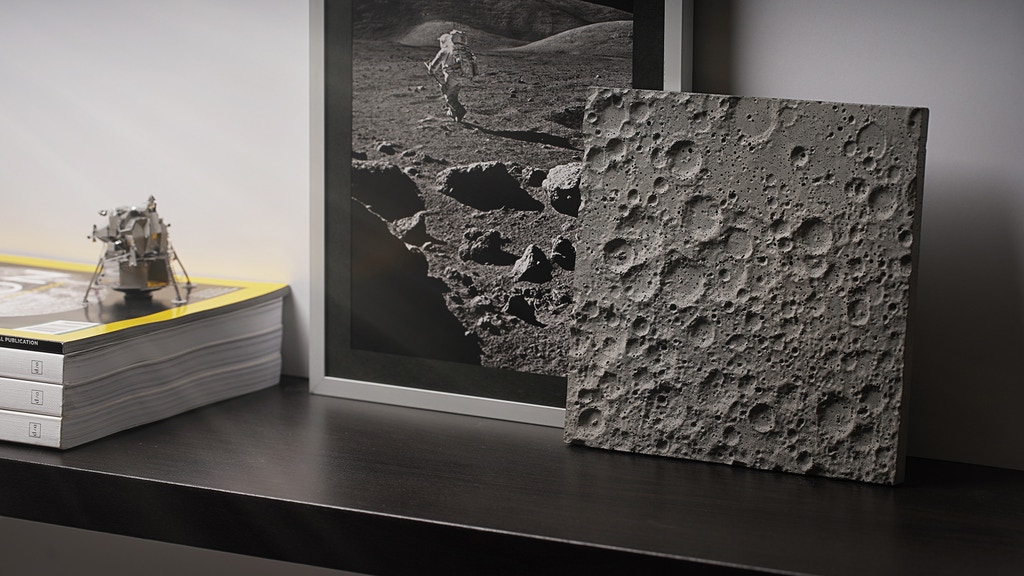 Did you SEE that pink supermoon the other night?!
Well now you can experience the stunning beauty of the moon INDOORS with this:
A jaw-dropping 3D replica of the EXACT topography of the backside of the moon.
Bring outer space onto YOUR desk with this hand-finished masterpiece.
P.S. It's a FANTASTIC gift for space lovers!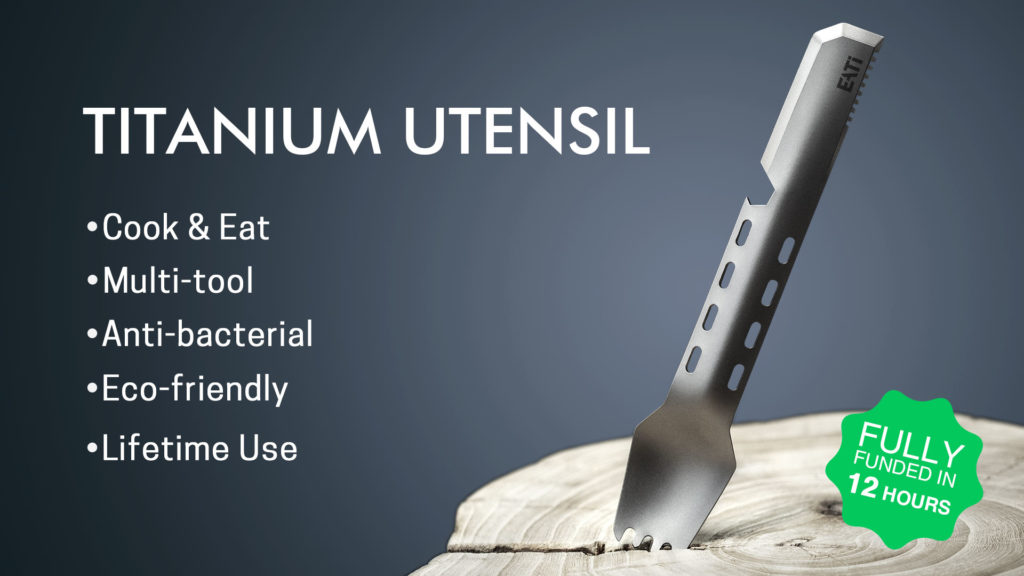 Me 5 minutes ago:
"Pshhhh, they could never create something more versatile than a plastic spork."
Me now:
"THEY DID IT!!!!"
EATI is the most useful camping utensil ever made.
PERIOD.
Start fires, eat your meals, or open a freakin' beer bottle — all with this genius multi-tool.
The titanium body is naturally antibacterial, too.
So you don't have to worry about a thing while enjoying the great outdoors.
P.S. It's literally a no-brainer for ANYONE who loves to camp!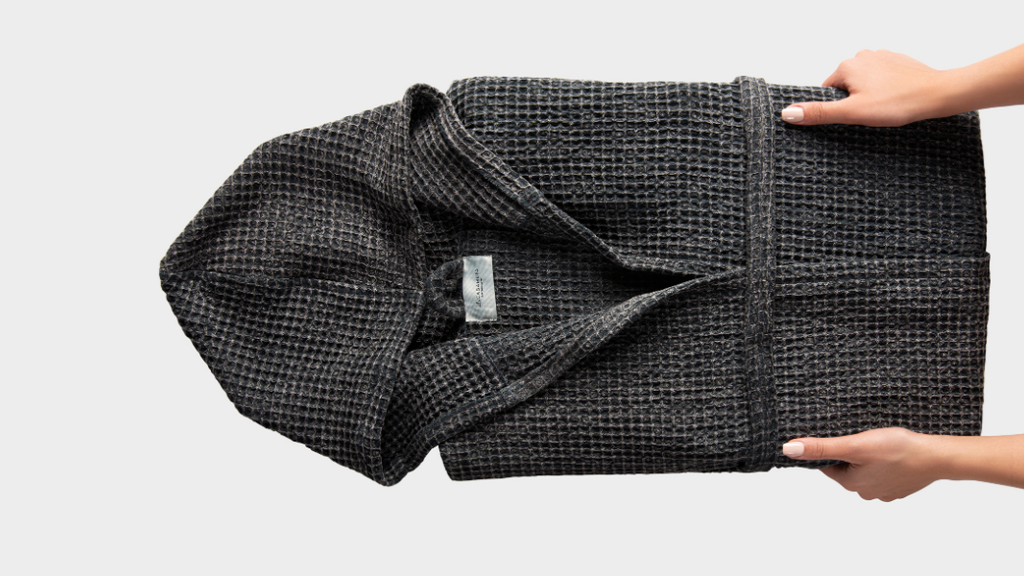 I'll be honest with you guys…
I don't know if my real pants fit right now.
But if I stay in this insanely comfy robe all day?
THAT DOESN'T MATTER!
The Casamera Robe literally translates to, "the softest sh*t ever made" in Latin.
(Probably.)
It's made with blissfully breathable clever-comfort fabric that NEVER overheats.
So you'll stay cool, calm, and collected while you sit around doing nothing.
(What more could you ask for?!)
P.S These come with a 100% satisfaction guarantee and FREE U.S. shipping if you get 2 or more!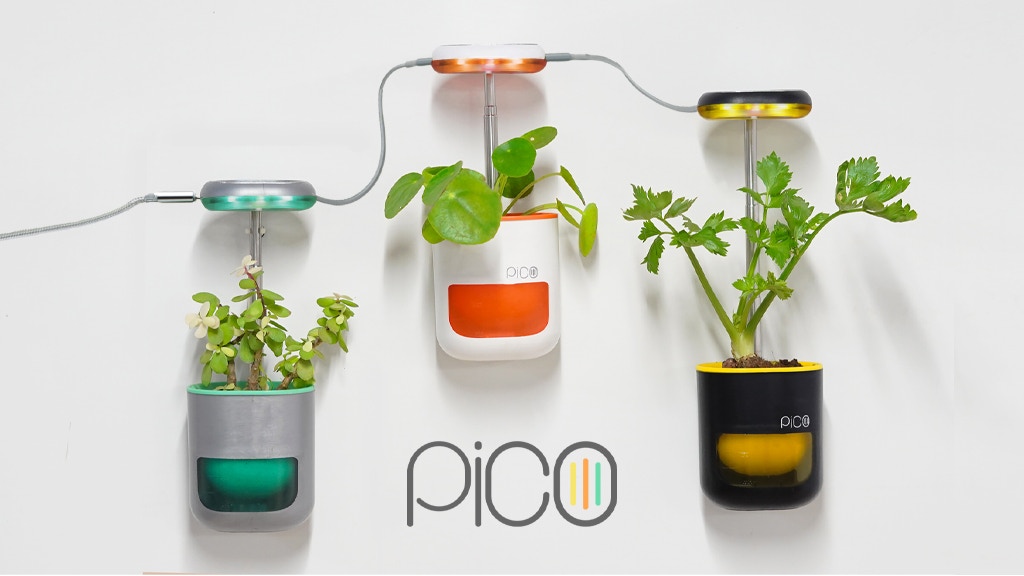 You're a serial killer.
(Me too.)
We kill plants.
Succulents, ferns, herbs — anything that's green, DEAD.
But they're giving us ONE MORE CHANCE before they lock us up.
It's the PICO self-watering garden.
An indoor grower so SIMPLE, even the most vicious plant pummeling prisoner couldn't harm THIS vegetation.
Simply sit back, relax, and watch its self-growing technology BLOW YOUR MIND.
P.S. If the early bird 3x PICO set was any more affordable, they'd be GIVING it away!

---
April 4th – April 10th
---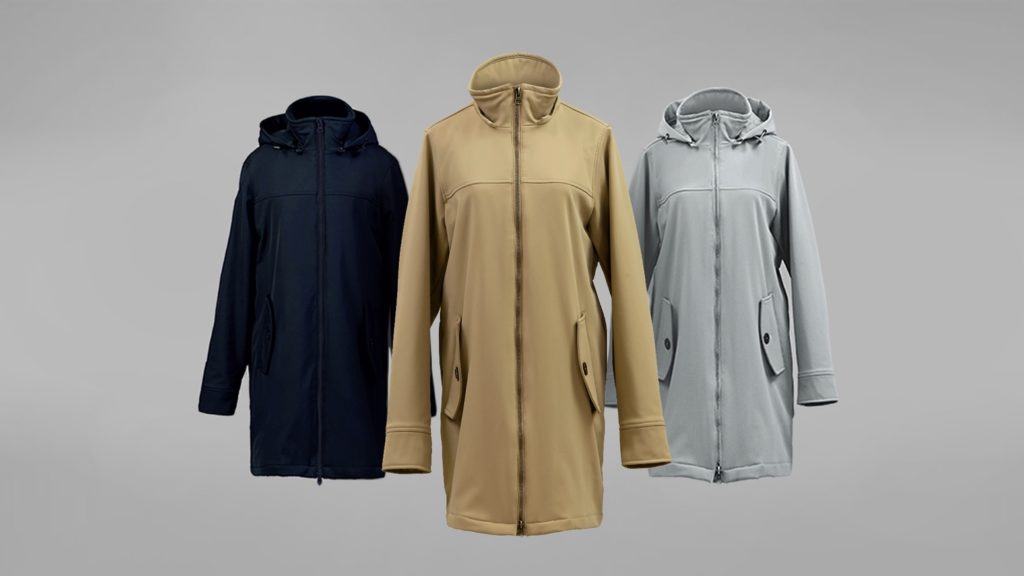 Two types of people wear trench coats:
1. Highly fashionable modern professionals.
2. Guys named Larry with 30 fake Rolex lining their pockets.
Good thing ZEROD Jackets look amazing on EVERYBODY.
Their tri-layered membrane keeps you dry for over an HOUR in heavy rain.
And wind doesn't stand a CHANCE against its THERMOLITE® T-Down insulation.
It's a modern take on a classic look with FREE SHIPPING worldwide!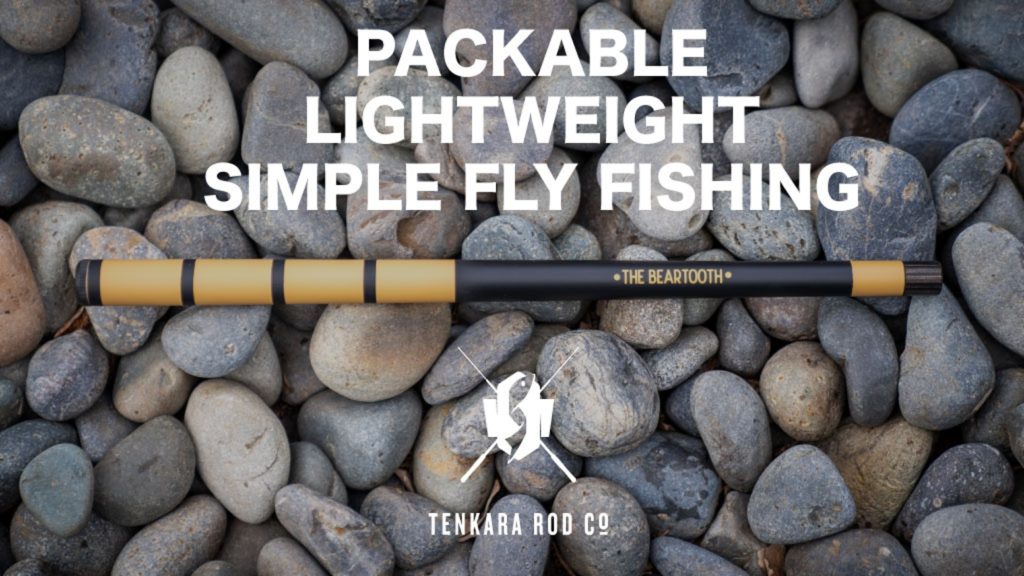 Times were simpler once.
You could drop everything, head up to the mountains, and trout fish in your favorite stream.
Wait a sec…
YOU CAN STILL DO THAT!
But you're gonna need The Beartooth Rod.
It's a shockingly LIGHTWEIGHT carbon fiber rod that weighs just 2 ounces.
It extends from 14 inches to 10 feet for quick and easy use ANYWHERE.
And it's strong enough to land a 90-pound fish!
(Ok, that's not true.)
But it CAN handle a 16-inch trout with ease!
P.S. The early bird "Beartooth Rod Package" has everything you need to fish!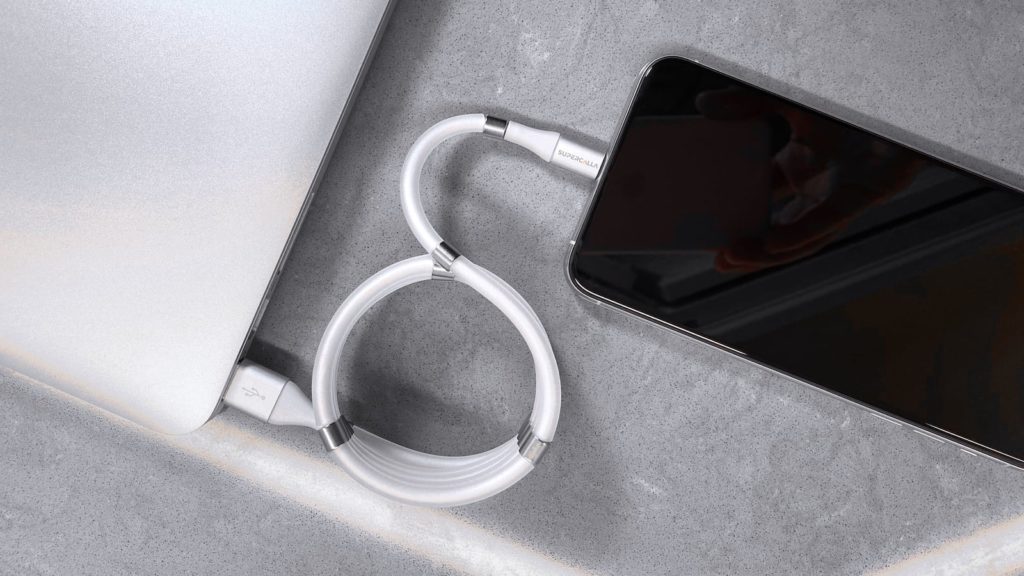 Where's the tangled mess?
The jumbled cords?
The overheating pile of charging horror?!
SuperCalla is a SUPERHERO that makes ALL that nonsense a thing of the past!
It's a genius charging cable that's neat AND discreet.
Perfectly placed magnets snap into place, creating an instant coil that STAYS OUT OF YOUR WAY!
Ready to use your devices?
Simply unwind the spool and you'll be good to go!
P.S. The ultra affordable 3-pack is by FAR their most popular reward.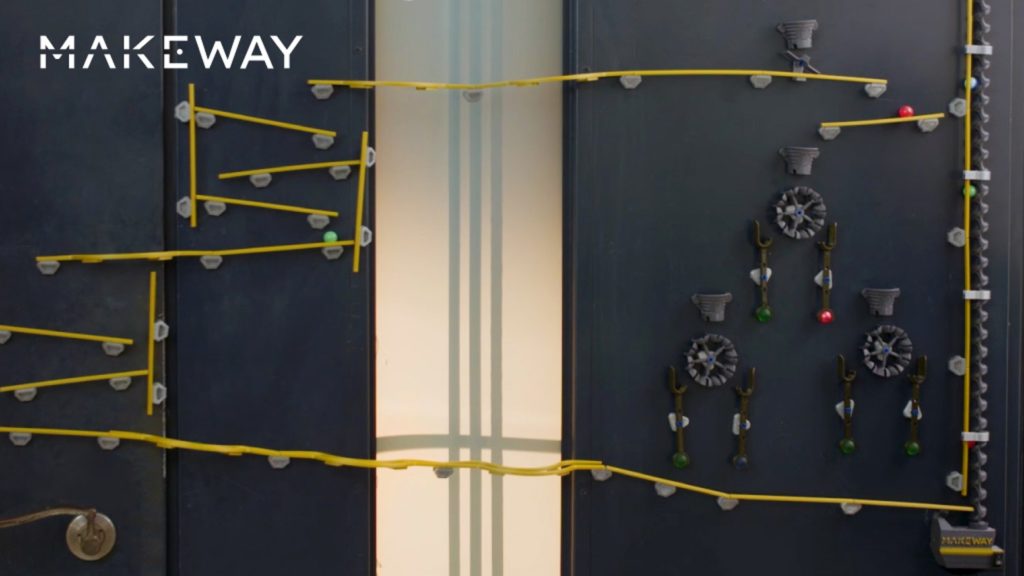 Is it healthy to wear sweatpants 17 days in a row?
(I've walked around the block so many times there's literally a RUT in the concrete.)
I need help.
And, more importantly, something to DO!
Meet Makeway — an absurdly FUN answer to your boredom prayers.
It's like a Hot Wheels track on steroids.
Build your own custom track on ANY metal surface and become the undisputed MASTER OF MARBLES!
Cannons, catapults, and fun-flinging spinners are just the beginning.
Unlock the feeling of JOY again with this one of a kind game!
P.S. The early bird "Makeway Obsession Pack" is the ONLY way to go.
(It's 51% off RIGHT NOW!)

---
March 30th – April 3rd
---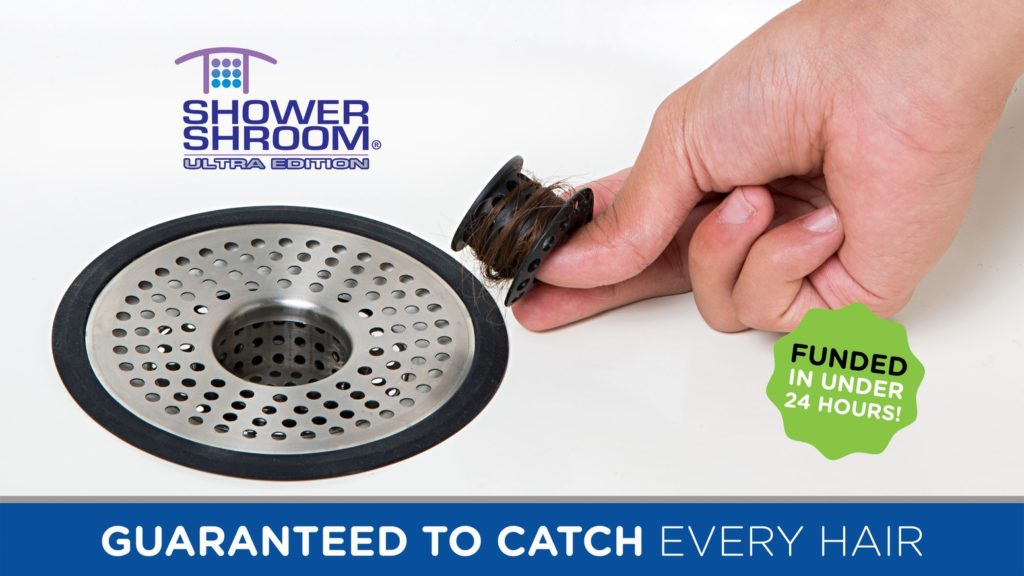 At the rate I'm finding hairs in my shower drain…
I'll be bald by the time you finish reading this sentence!
And while nothing short of a miracle will save my precious locks…
YOU can save your drain with ShowerShroom Ultra.
Say GOODBYE to annoying clogs and HELLO to a free and clear drain.
It couldn't be simpler.
Simply pop it in, pop it out, and wipe away the few remaining strands of my dignity.
P.S. It costs less than a haircut at Great Clips!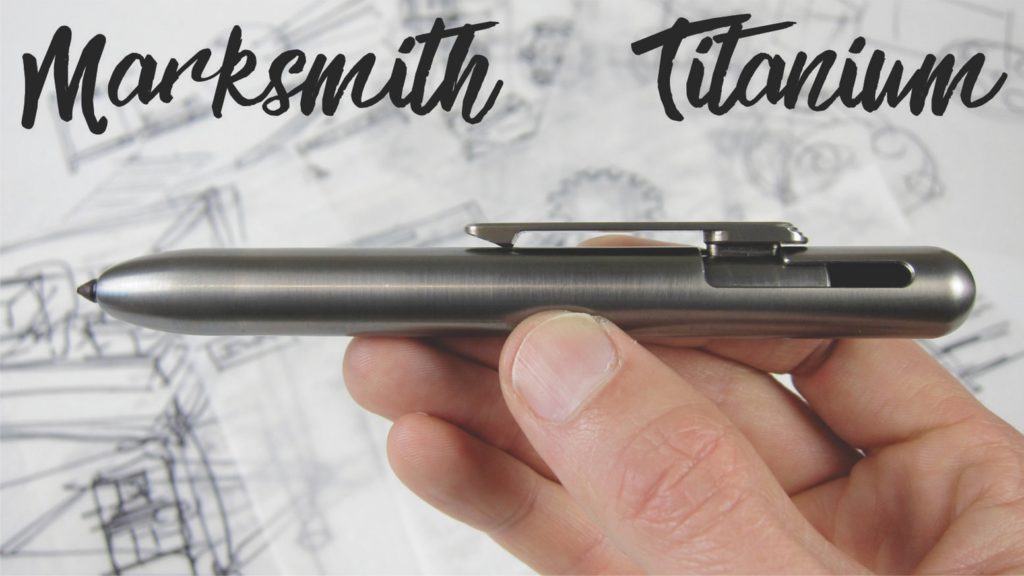 Hold up…
A coffee maker that's ALSO a travel mug?!
What's next, ice cream that helps you LOSE weight??
Thankfully Oomph 2.0 actually exists.
(Unlike my dream ice cream.)
Simply add coffee, hot water, and a bit of pressure and you have yourself the PERFECT cup of Joe.
High-grade insulation keeps your cup toasty warm LONG after your first meeting of the day.
It's the ultimate 2-in-1 solution for coffee lovers who HATE the hassle of traditional brewers!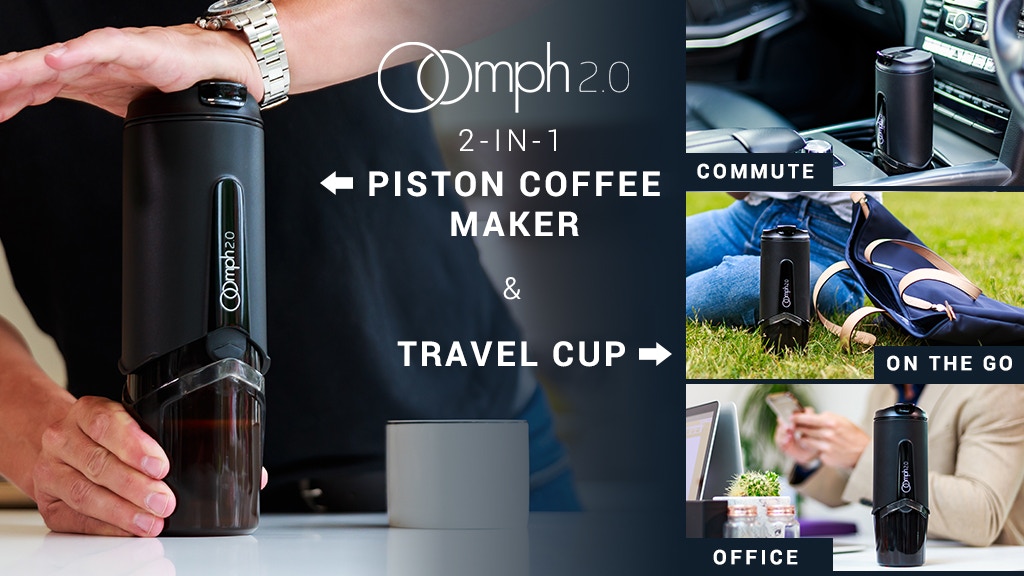 Hold up…
A coffee maker that's ALSO a travel mug?!
What's next, ice cream that helps you LOSE weight??
Thankfully Oomph 2.0 actually exists.
(Unlike my dream ice cream.)
Simply add coffee, hot water, and a bit of pressure and you have yourself the PERFECT cup of Joe.
High-grade insulation keeps your cup toasty warm LONG after your first meeting of the day.
It's the ultimate 2-in-1 solution for coffee lovers who HATE the hassle of traditional brewers!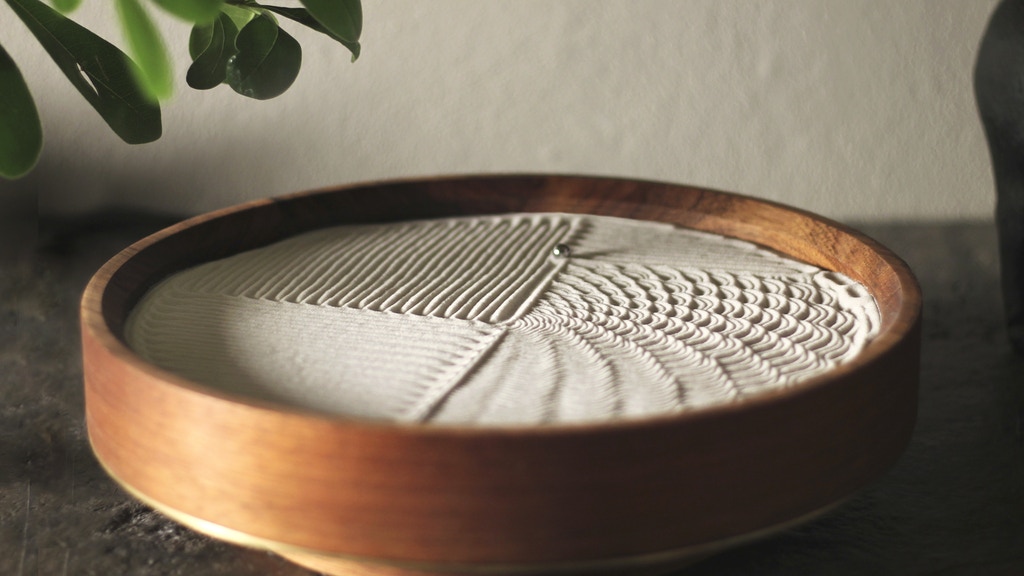 Close your eyes, friends…
We're going on an adventure.
You are NOT at home in your PJs right now.
Instead, you're relaxing on a tropical beach.
Sand between your toes.
Piña Colada in your hand.
And the sun shining on that beautifully tan face of yours.
THAT'S what it feels like watching the magic of SANDSARA.
It's a beautifully crafted kinetic sand sculpture that belongs in YOUR home.
Watch its mesmerizing patterns for hours as your mind drifts away to another place and time.
Choose from 100+ soothing patterns or easily create your own.
It's truly the PERFECT at-home stress-reducer that looks absolutely stunning.
P.S. Save a whopping $150 with their early bird reward!

---
Want awesome projects like this delivered straight to your inbox?
---
---
March 22nd – March 29th
---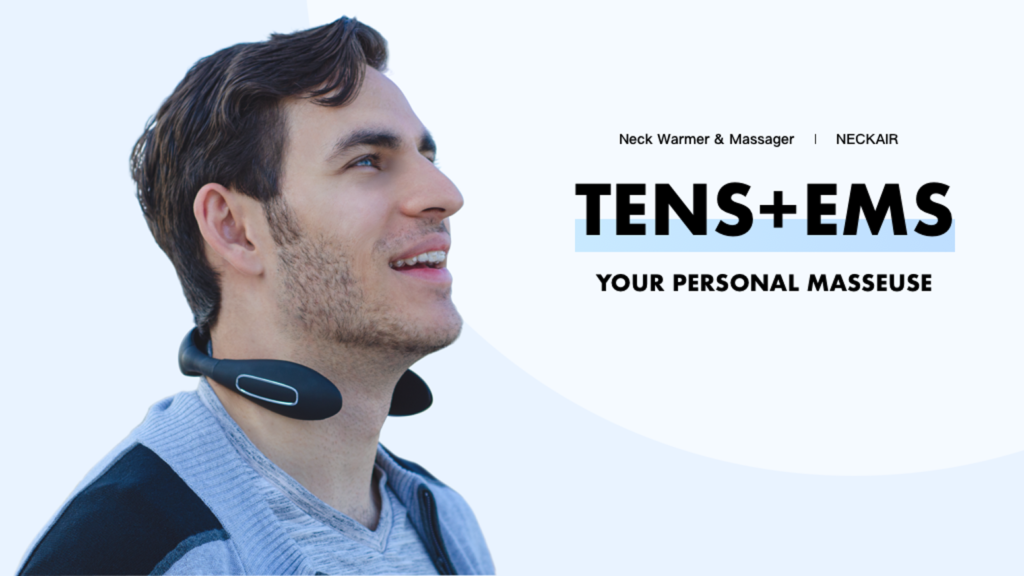 BAD NEWS:
My request to cancel 2020 is still pending.
GOOD NEWS:
I've come to offer some much needed stress relief.
NECKAIR makes instant relaxation blissfully easy.
Its 10 soothing speeds gently reduce tension while calming heat therapy melts your troubles away.
It's the PERFECT way to close your eyes and just forget about the world.
(If only for a few minutes.)
P.S. They're offering FREE SHIPPING worldwide!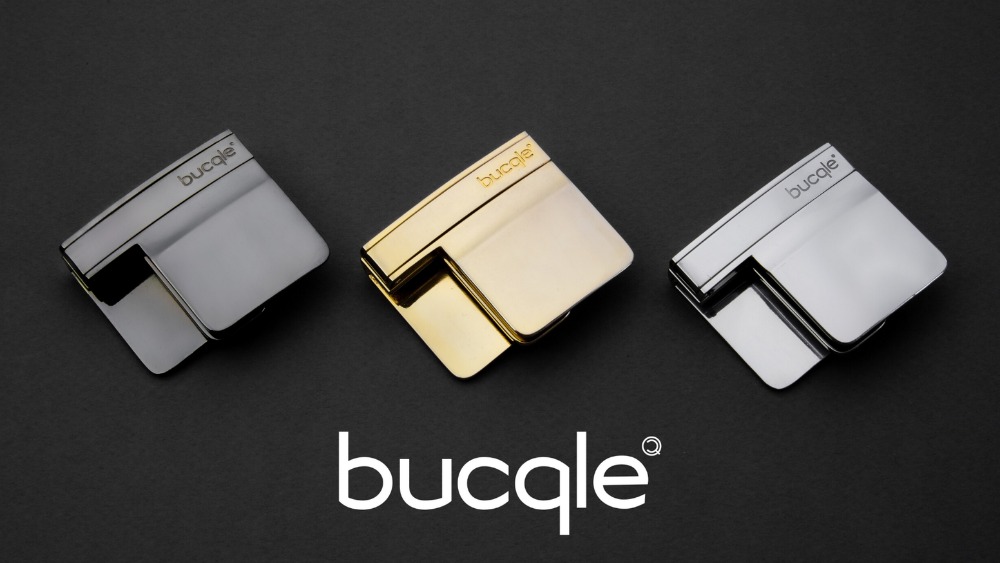 Belt maker Rick:
"Should we add more than 5 holes?"
Belt maker Steve:
"Why would we do that?"
Belt maker Rick:
"Uhhh, because everyone's waist is different?"
Belt maker Steve:
"YOU'RE FIRED!"
Ok, full disclosure…
I know exactly zero belt makers.
But I know a heck of a lot of people who wear belts.
And we all have the same complaint:
Those holes SUCK.
Meet Bucqle — the belt KILLER!
It's a super simple accessory that helps your pants fit PERFECTLY.
Not "decent", not "pretty good"…
P.E.R.F.E.C.T.
P.S. Experience YOUR ideal fit with their 30% off early bird deal!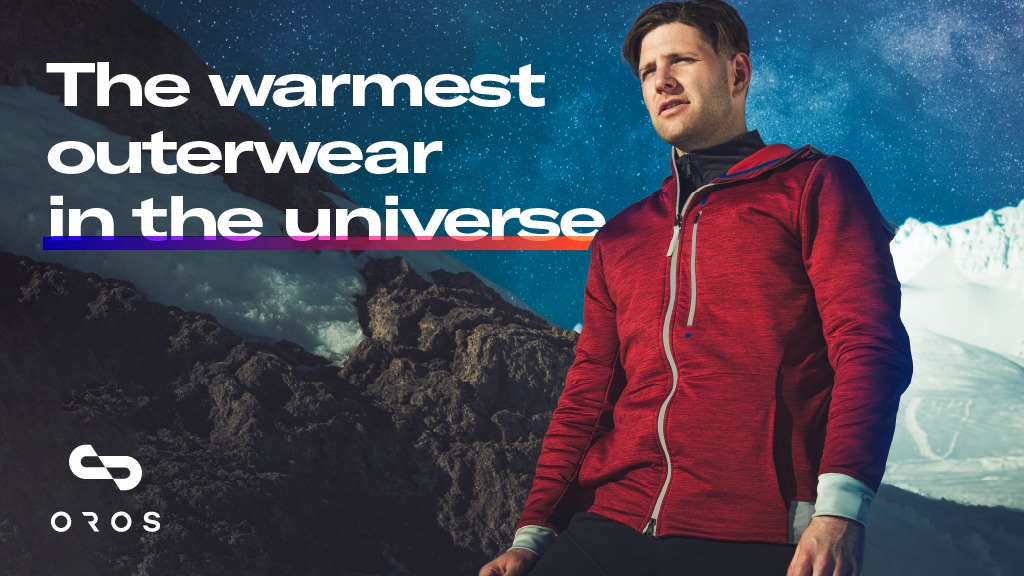 Mmmmmm, chocolate.
Both a delicious treat and AMAZING example of the power of aerogel.
What's aerogel?
Oh nothing special…
It's just what NASA uses to protect their freakin' SPACE SHUTTLES!
And now it's in your clothes.
OROS Apparel is the warmest outerwear in the UNIVERSE.
Period.
Their stylish parkas, jackets, and pullovers harness the full power of aerogel thanks to their unique SOLARCORE fabric.
Keeping you wonderfully warm for your adventures on Earth AND beyond.
P.S. Back NOW to unlock FREE U.S. shipping!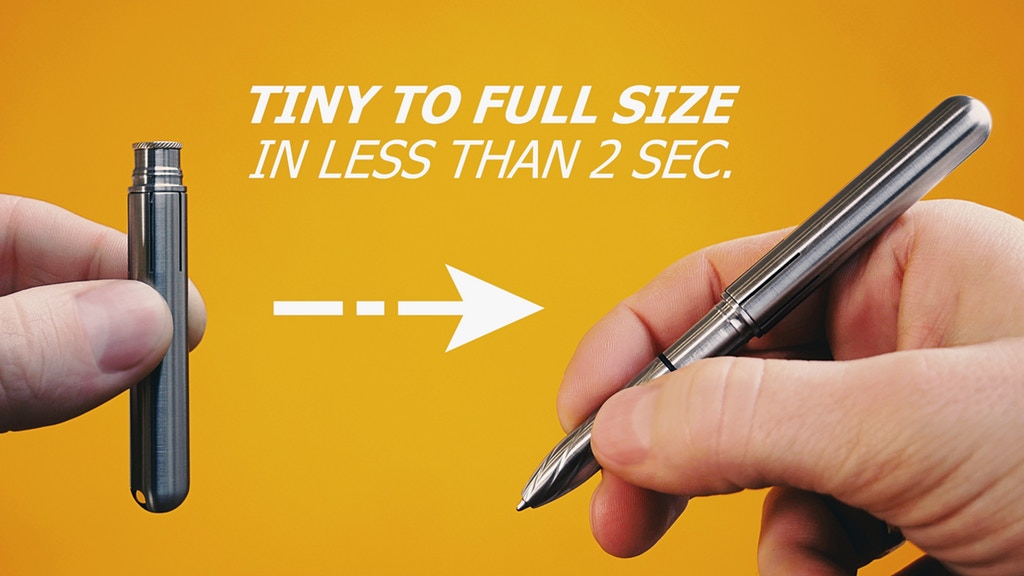 I created a new invention…
It's called the Pen Cap.
It's a hat with a pen attached to it so you'll ALWAYS have one handy.
Interested?!?!
It can be yours for just 3 easy payments of $499!
Or you could just get the MiniSwitch Pen.
A FAR better invention at a fraction of the price.
Simply slide it onto your keychain for 24/7 access to a pen.
No bulk, and no B.S.
Just a damn good pen ready whenever YOU need it.

---
March 17th – March 21st
---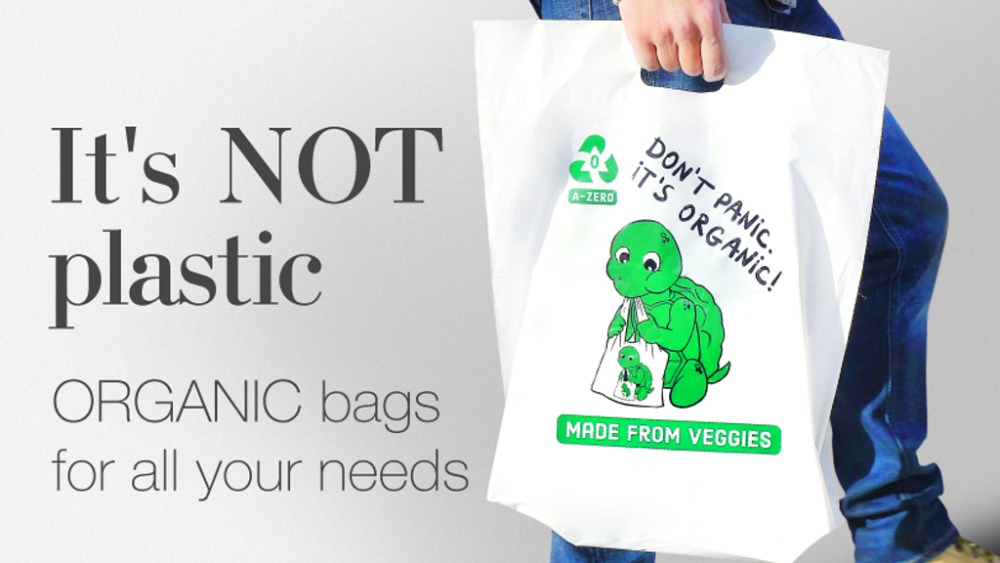 Want a GUARANTEED dirty look at the grocery store?
Walk out of there with 15 single-use plastic bags.
(It's like slapping Mother Nature in the face!)
Go green TODAY with A-Zero Bags.
They're ultra-convenient REUSABLE bags made from veggie starch.
So they're 100% compostable and fully biodegradable.
Which means less plastic in our oceans…
And a better, CLEANER world for our grandkids to explore.
P.S. Go with their "FinalStraw Level Early Bird Special."
(You'll receive a FREE FinalStraw collapsible straw — a $25 value!)


Have you ever touched one of those knockoff chargers from Amazon?
They're hotter than a thousand splitting suns!
Don't subject your $1,000 devices to a $7 charger.
It's a supremely powerful charger with BUILT-IN overheating protection.
And that's not all…
Charge 3 devices AT ONCE up to 5X faster.
Yup, it pretty much puts cheap, crappy chargers in a permanent body bag.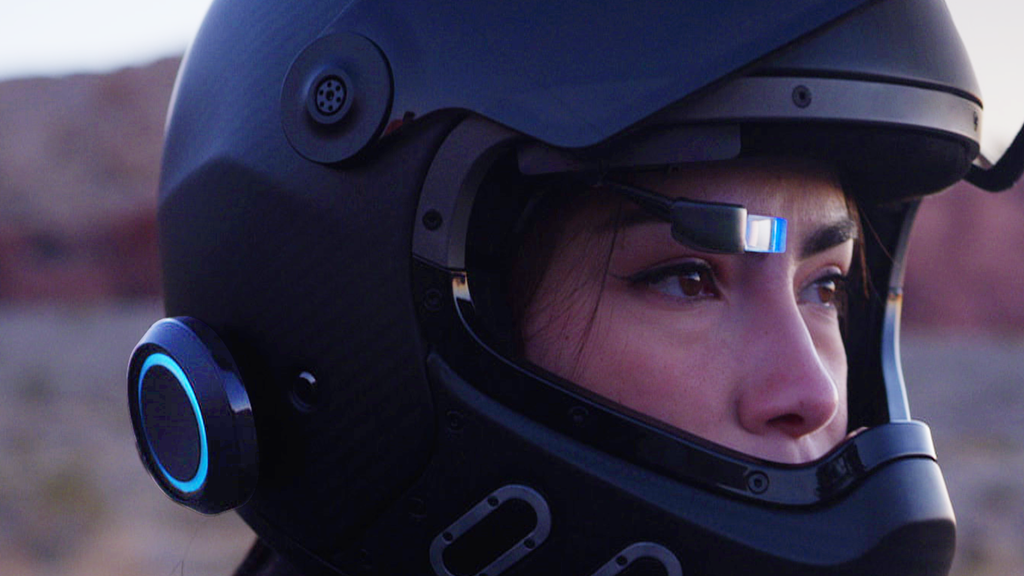 I don't care if you ride a Honda, a Harley, or a broomstick with wheels…
If your whip has two wheels, you NEED this device.
Make ANY helmet smart with EyeRide HUD.
A revolutionary gadget that offers head-up display, hands-free GPS, and effortless voice command.
No more glancing down at your phone.
Keep your head up and eyes on the road thanks to this jaw-dropping tech.
It's an absolute NO-BRAINER for motorcyclists that will help keep you safe.
(Plus it's totally bada**.)
P.S. Enjoy a 2-year warranty and quick shipping by summer!


Sunlight.
It's back.
And not a moment too soon.
(I was mistaken for an iceberg the other day my skin is so pale.)
Kick back, relax, and soak up those glorious rays with this:
The Switchback Shirt by Coalatree.
Its amazing heat-shield fabric keeps you a whopping 3 degrees COOLER.
And that's just one of the 13+ features that make this the ULTIMATE warm-weather shirt.
P.S. Get an EXTRA $30 off with their early bird special!

---
March 9th – March 16th
---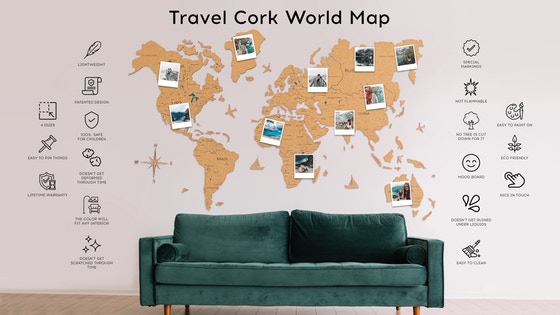 Close your eyes and imagine the BEST trip you've ever taken…
(No, not that midnight run to Taco Bell.)
An ACTUAL trip.
One where despite the flight delays, lost bags, and questionable sushi you ate, you had the time of your LIFE.
Relive those epic memories with the Travel Cork World Map 3.0.
It's an ultra-premium wall map crafted with insanely intricate details that showcase this big, beautiful world of ours in a ONE OF A KIND way.
You already know this stunning decor belongs in YOUR home.
The only question is:
Which wall should it go on?
P.S. Big trips deserve a BIG map — go with their highly popular XL size!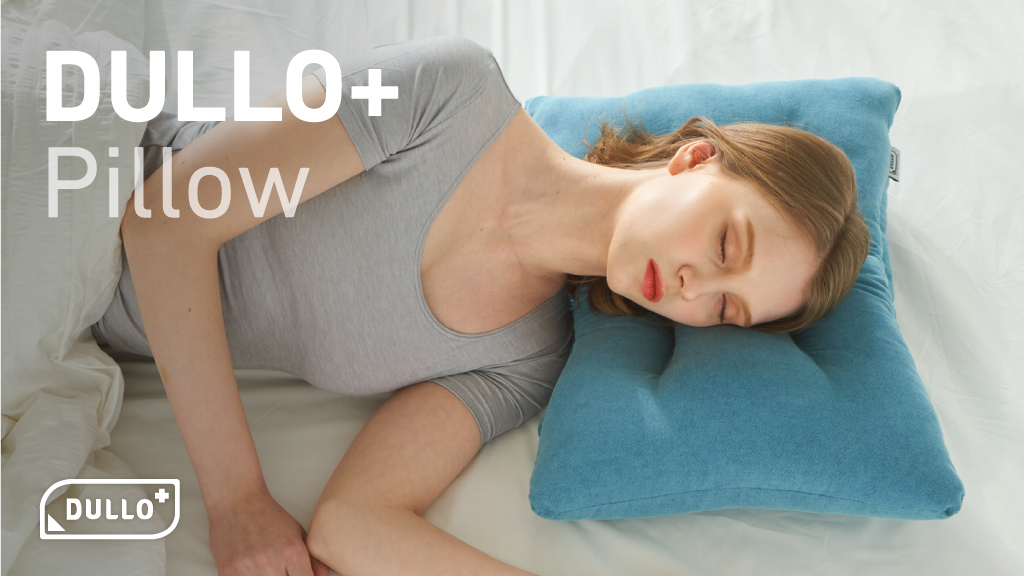 Trivia Time:
How much sleep do you get per night?
A. 7 hours
B. 8 hours
C. 9 hours
D. 20-30 minutes (if you're lucky)
No matter how many hours (or minutes) you get, make the most of them with the Dullo Plus Pillow.
It's the world's first interchangeable pillow that keeps you COOL and comfortable all night long.
Simply slide the INCLUDED cooling pad into the base of the pillow and you'll be well on your way to a blissful, deep sleep.

March 1st – March 8th
---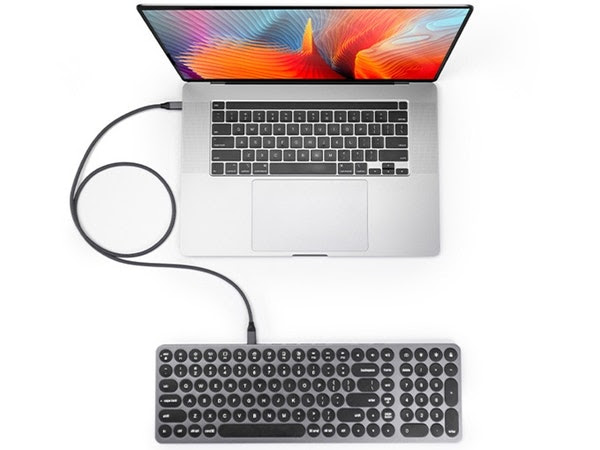 "Pshhhhh, my laptop already has a keyboard."
True.
But not like this.
The Kolude Keyhub is like strapping a jet engine to a golf cart.
You'll SUPERCHARGE your tech's performance far beyond its standard functions.
(And look ridiculously cool doing it.)
Enjoy a whopping 9 BUILT-IN ports that let you connect more devices at once than EVER before.
This brilliant device combines style and function into ONE super slim keyboard!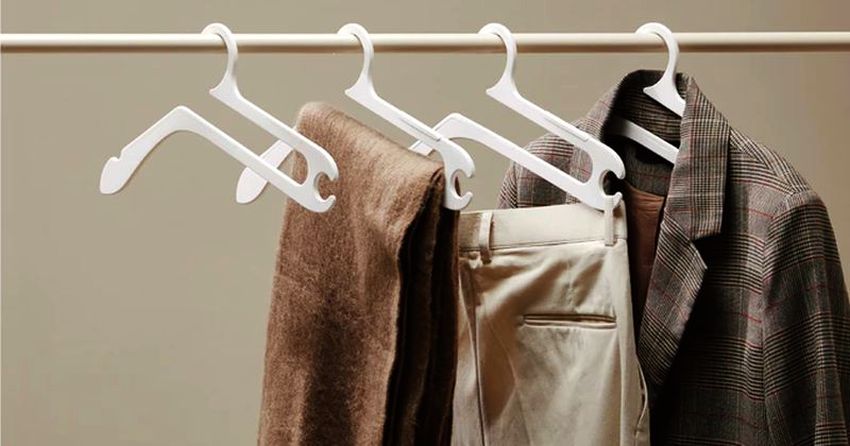 How organized is YOUR closet?
**Instantly bursts into tears**
You're not the problem.
Your hangers are.
Those outdated SOB's were designed back in 1869.
UPGRADE to the modern solution — Hurdle Hanger.
Its unique boomerang shape hangs ALL clothes easily.
Pants, shirts, belts, blouses all slide right on WITHOUT stretching out the collar.
And the slip-resistant strips keep clothes exactly where they should be.
P.S. At just 20 bucks for a 10-pack, they're an easy and AFFORDABLE way to keep your closet tidy.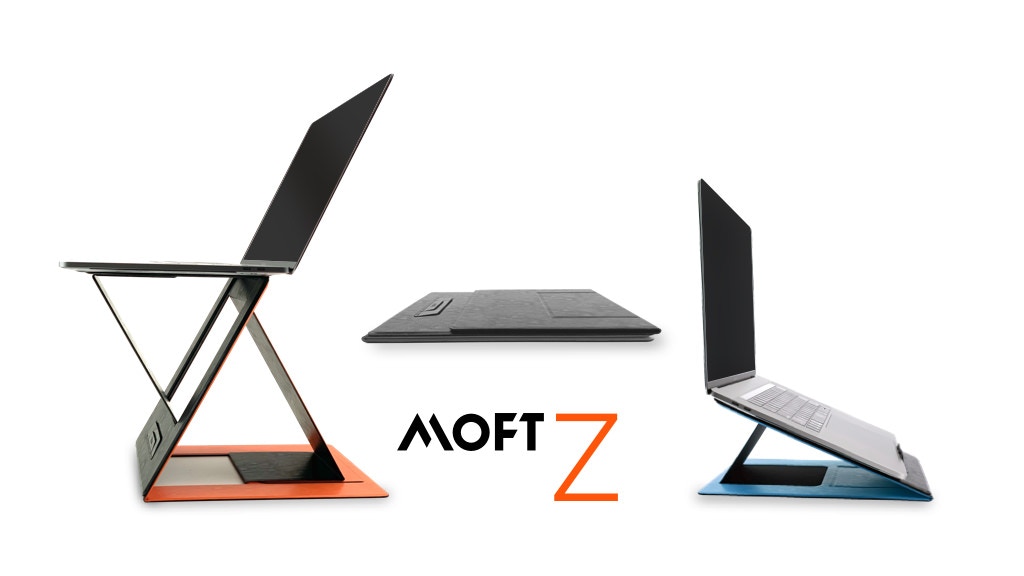 I have a disease.
It's called, "Sitting On My Fat Butt All Day While I Work Syndrome."
Side effects include sluggishness, lethargy, and never getting a raise from my boss.
(That's what I blame it on, at least.)
It's the world's first INVISIBLE standing desk that's impossibly thin.
So it's there when you need it, and tucked away when you don't.
Say GOOD-BYE to expensive, bulky standing desks.
And HELLO to MOFT Z, the only surefire cure to my potentially made up illness.
P.S. Snag their super early bird deal while you still can!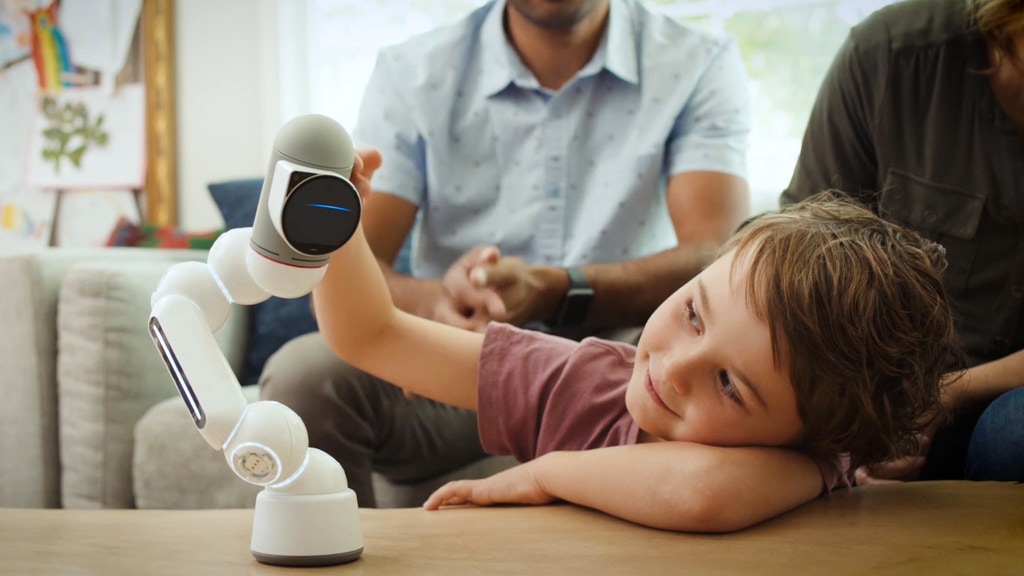 Robots would NEVER gang up on us and take over the whole world.
(Help, they're making me write this.)
But if they looked this cool?
I'd be all for it.
E.V.E.R.Y.T.H.I.N.G.
Dance, roll, climb, smile — this SMART modular robot does it ALL.
It's highly advanced tech made SIMPLE.
Meaning you can enjoy its 50+ uses right out of the box.
The only question now:
What will YOU make Clicbot do?

---
February 22nd – February 29th
---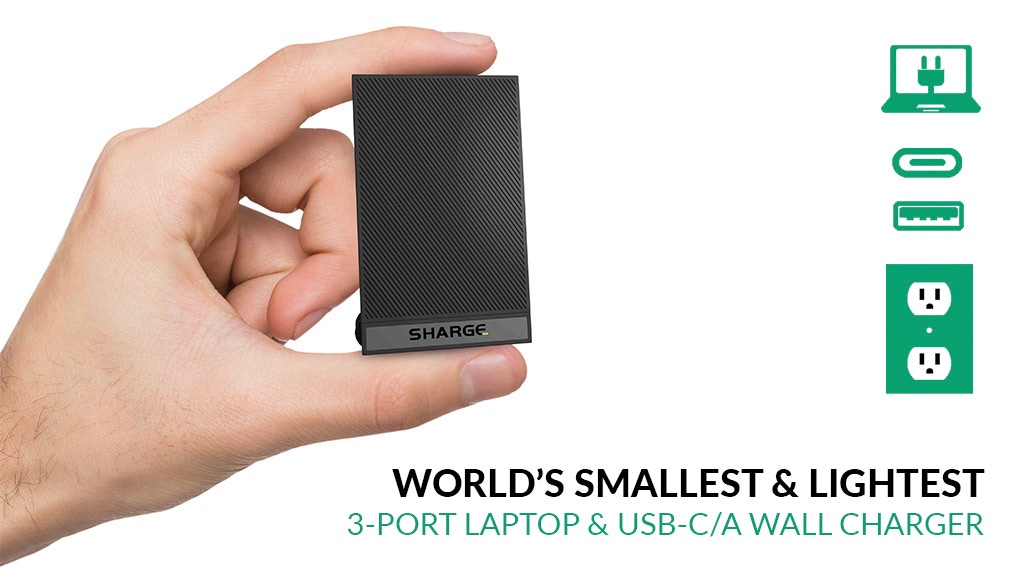 The chargers that come with your devices?
THEY'RE WEAK SAUCE!
Give them lightning-fast juice instead with SHARGE.
The secret lies in its Gallium Nitride microchip, which charges FAR more efficiently than standard silicon chips.
It's truly the BEST way to maximize your charging performance.
P.S. Their video's narrator sounds like he grew up on Long Island slinging bagels at his uncle's bodega!


"My back hurts."
Words uttered by 97% of adults over the age of 25.
Why?
Because your office chair is about as supportive as Dr. Phil after he's given his 2-week notice.
The solution?
Allbaro Air's posture-correcting technology.
Its powerful "air cell" design gently guides your body into proper alignment while you're at work or at the gym.
P.S. Save 30% TODAY with their Kickstarter special!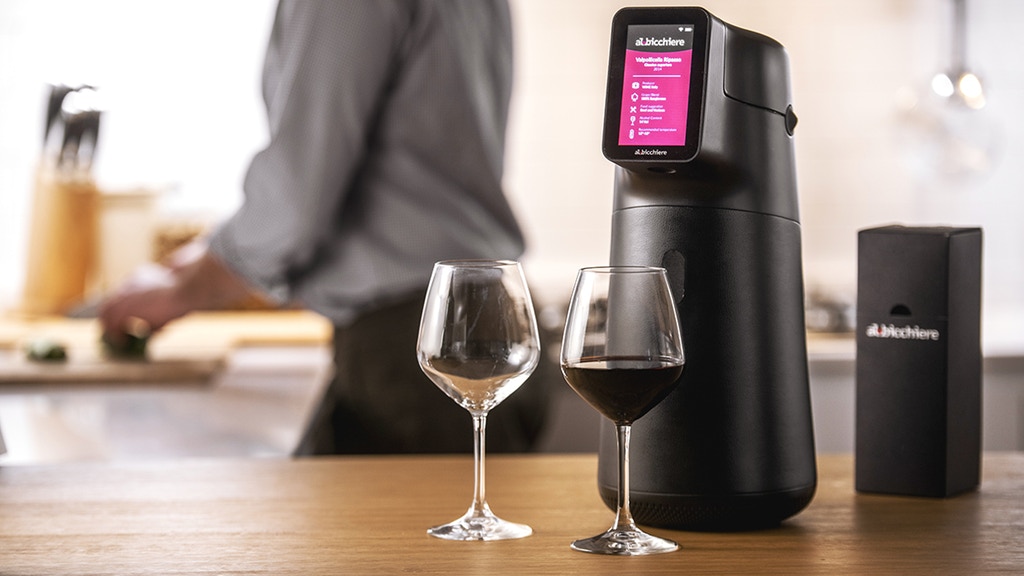 Do you enjoy a nice bottle glass of wine to relax after a long day of work?
It's a smart wine preserver that keeps wine fresh for up to 6 months.
So you'll NEVER have to throw away the bottle after enjoying just one glass.
Its sleek display serves wine at the perfect temperature, too.
Making this the ULTIMATE storage solution for all your favorite wines.
P.S. Save BIG with their early bird deal.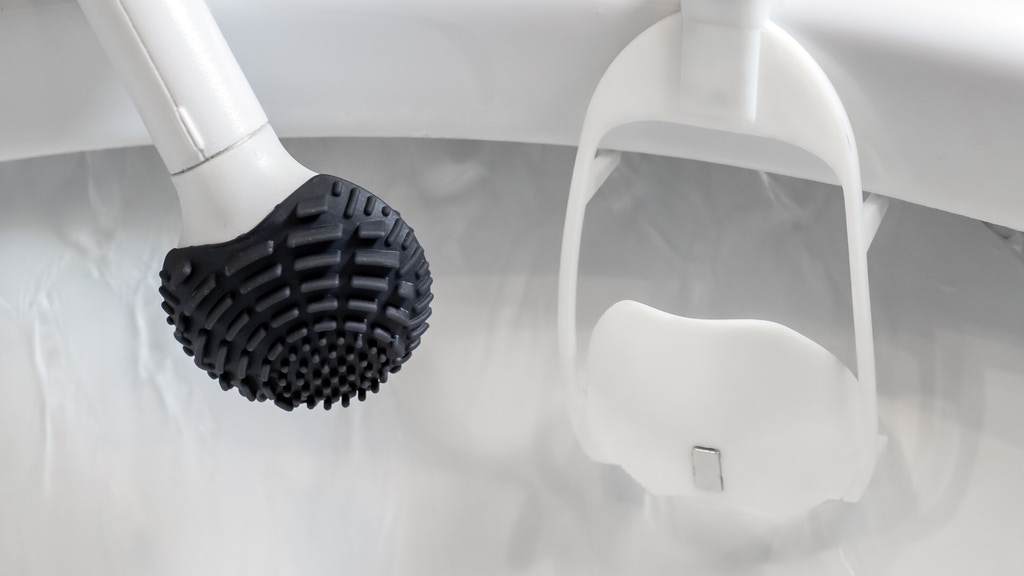 My toilet bowl has serious PTSD.
And the toilet brush?
It's dirtier than an olive lover's martini.
Clean things up with FlushBrush!
It's easy to use and cleans ITSELF with every flush.
There's no dripping and NO mess.
Just a spotlessly clean toilet each and every time.
P.S. At just $24, it's a stellar deal!

---
February 16th – February 21st
---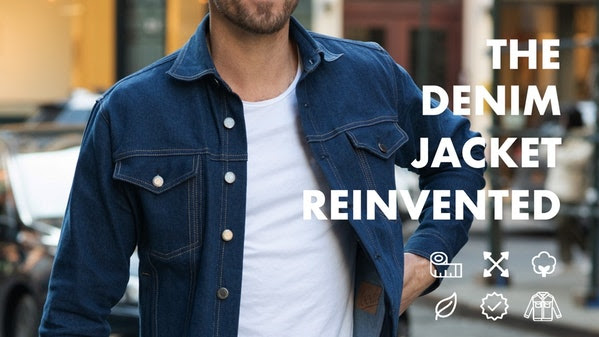 I'm not the most fashion-forward guy in the world.
(Although these bell-bottoms I'm rocking beg to differ.)
So I rely on people who are, "with it," to tell me when things are back in style.
And right now they're screaming from the rooftops:
"THE JEAN JACKET IS BACK!"
Woodies Denim Jacket is a re-invented classic that blends old school style with NEW SCHOOL appeal.
Each jacket is custom-fit for YOU.
Ensuring a PERFECT FIT that you'll never want to take off.
P.S. You can completely customize your look — from the fabric, to the style, all the way down to the buttons.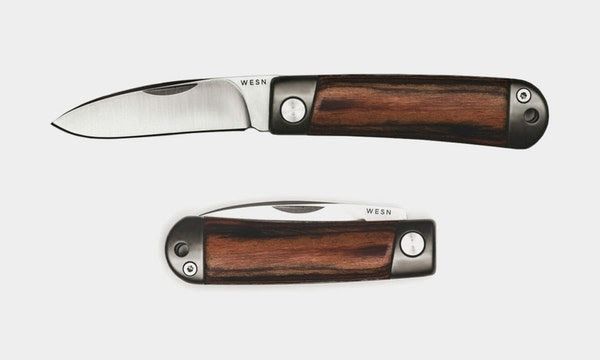 The Swiss have been making pocket knives for centuries…
Looks like they still have a lot to learn.
This bad boy comes outfitted with a Sandvik stainless steel blade from Sweden.
Unlike its Swiss ancestors, the Henry Pocket Knife by WESN doesn't come with a million bells and whistles.
Instead, it focuses on just one thing:
Being a tool worthy of being passed down from generation to generation.
An ultra-sharp, stainless steel blade, titanium scales, and rustic Cherrywood handle complete a look that's truly timeless.
P.S. The full titanium version is out of this WORLD sleek.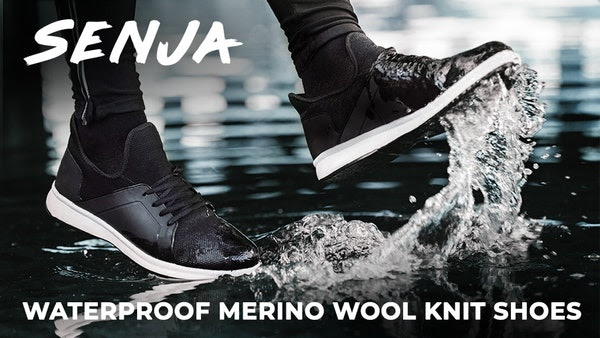 I don't know about you…
But where I live it's rained for about 75 days in a row.
And because Noah's Ark is nowhere to be seen, Senja 100% Waterproof Shoes are the ONLY solution.
They're breathable, stylish, and more waterproof than a duck's behind.
This 4-season shoe is engineered for COMFORT and designed to tackle any adventure.
(Its SoleCast Merino wool interior feels absolutely incredible, too.)
P.S. JACKPOT — Get 53% off early birds AND free U.S. shipping!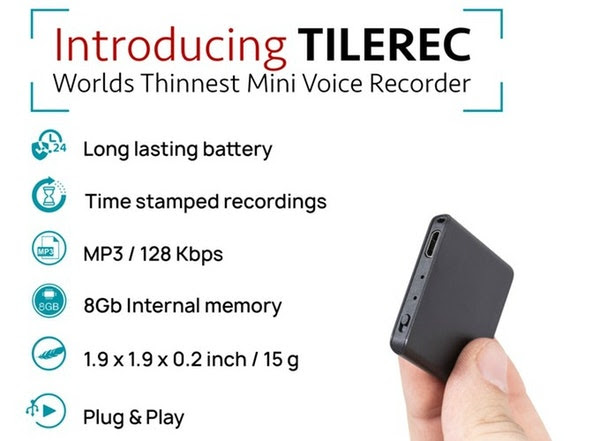 Have you ever been accused of being a bad listener?
(Somewhere my ex-girlfriend is nodding her head.)
Good thing TileRec lets you roll back the tape.
It's a delightfully SIMPLE voice recorder that's unbelievably slim.
With time-stamped recordings, 145 hours of storage, and voice-activation mode, this tiny device records anything, ANYWHERE.
There's NO complicated software — just connect your devices and instantly play recordings.
P.S. Their early bird deal has FREE U.S. SHIPPING!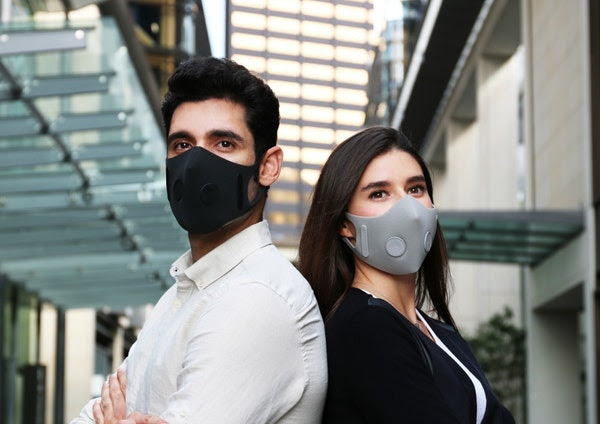 My roommate just got diagnosed with walking pneumonia…
Needless to say, I just bought 50 of these things.
AusAir Virus-Blocking Masks help you stay healthy in an increasingly toxic world.
Their CUTTING-EDGE filters block over 97% of airborne viruses and pollution.
A refreshingly modern design fits your face like a DREAM.
So you'll be fully protected WITHOUT looking like you just got out of the hospital.
The best part?
These filters feature natural botanical scents like calming lavender and soothing eucalyptus.
P.S. Friends and family need protection too — the Family 4-Pack is 50% off!

---
Want awesome projects like this delivered straight to your inbox?
---
---
February 8th – February 15th
---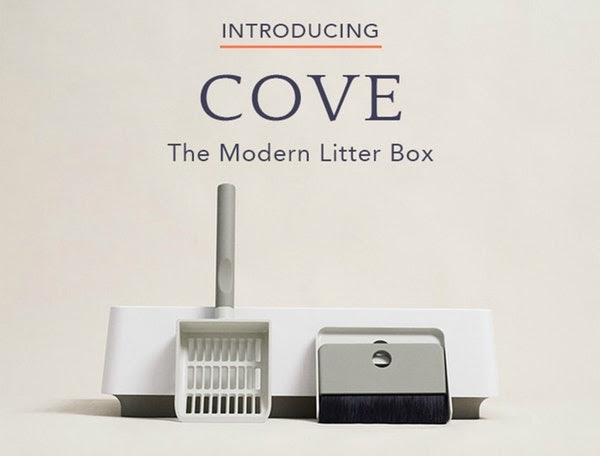 I tested this thing out this morning, and I absolutely LOVE it!
Uhhhhh…
I mean my cat tested it out.
And I'll tell you one thing, Mr. Catsby is NEVER going back to a regular litter box.
Cove is a beautifully designed modern litter box that makes owning a cat FAR cleaner.
Its integrated scoop, dustpan, and brush make cleanup a breeze.
Most litter boxes are an undeniable eyesore — Cove is an attractive alternative that looks GREAT in any home.
P.S. Last we looked, there were a highly limited number of early birds left!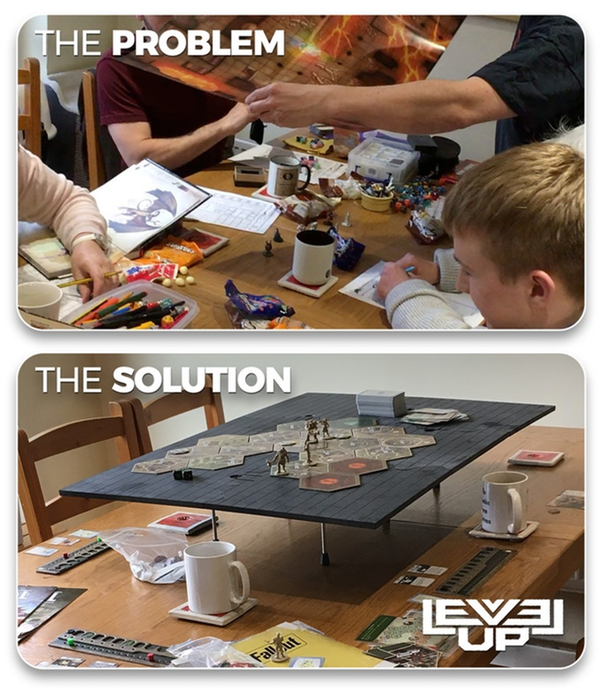 I'm not overly competitive.
That's why I would NEVER throw a game across the room just because I was losing.
I mean that would be some real psycho stuff, am I right guys?
**Laughs nervously**
The Level Up is a board gamer's DREAM.
It drastically increases your table space by elevating any gameboard.
So you'll no longer risk spilling Diet Coke on your favorite $60 game.
P.S. Over 9,000 backers are about to TRANSFORM their game night.
Will you?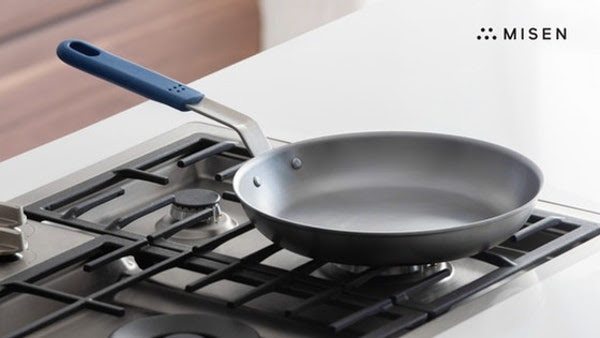 Sounds like a super hero who saves the world from poorly cooked meals.
It combines the convenience of nonstick with the cooking power of cast iron.
Leaving you with an ALL-IN-ONE master pan that's incredibly versatile and insanely light.
Fry eggs, sear steak, and pan roast vegetables with ease with its 30% LARGER cooking area.
Unlock your inner chef with this WORLD-CLASS pan!
P.S. It costs less than a freakin' oil change.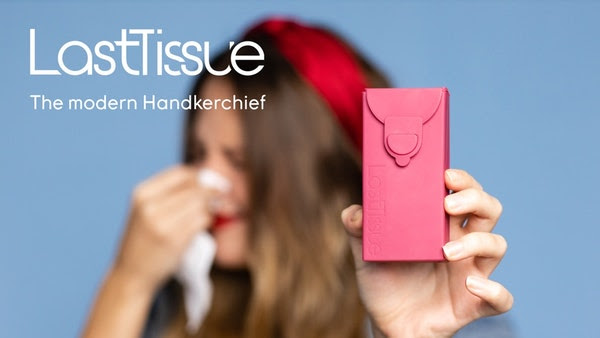 Ahhhhhhhh-choooooo!
I don't know about you…
But my office sounds like the sick ward at the world's busiest hospital right now.
It's not a matter of if I get sick, but when.
Fight back with LastTissue — a WASHABLE tissue pack featuring soothing ORGANIC cotton tissues that are softer than a baby's bottom.
"But I always throw away my used tissues!"
I know, my friend.
People used to use typewriters, too, but THIS is the future of stuffy nose relief.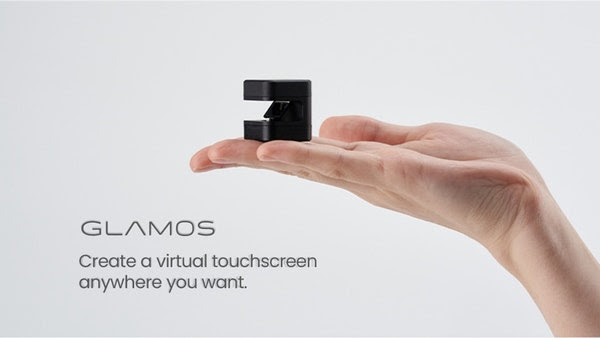 Ok, this is some Star Wars sh*t right here.
Glamos uses the same LiDAR technology found in SELF-DRIVING CARS to create virtual touchscreens.
Meaning you can ditch your clunky TV remote once and for all.
Rapid-rotate sensors capture mid-air motion, bringing your devices to LIFE in all-new interactive ways.
It's supremely cool tech that you won't find anywhere, but HERE.
P.S. Go for the Glamos Pro, outfitted with Bluetooth technology.
(For just 20 bucks extra, it's worth it.)