Nothing is worse than outdated lists.
That's why we update this one.
(A lot.)
So come back each and every week for the best Kickstarter projects of 2020.
Want these awesome projects delivered directly to your inbox?
Join the 237,000 people who are already a part of  The HypeSquad.
The Best Kickstarter Projects of 2020
---
February 16th – February 24th
---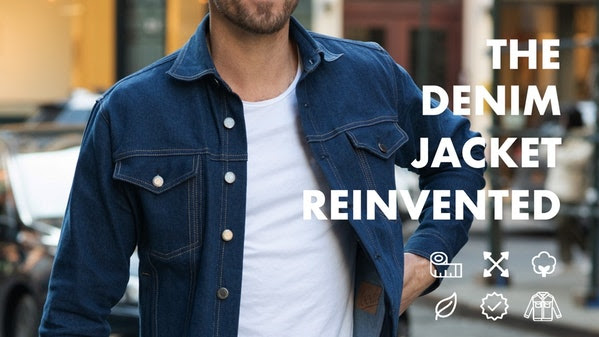 I'm not the most fashion-forward guy in the world.
(Although these bell-bottoms I'm rocking beg to differ.)
So I rely on people who are, "with it," to tell me when things are back in style.
And right now they're screaming from the rooftops:
"THE JEAN JACKET IS BACK!"
Woodies Denim Jacket is a re-invented classic that blends old school style with NEW SCHOOL appeal.
Each jacket is custom-fit for YOU.
Ensuring a PERFECT FIT that you'll never want to take off.
P.S. You can completely customize your look — from the fabric, to the style, all the way down to the buttons.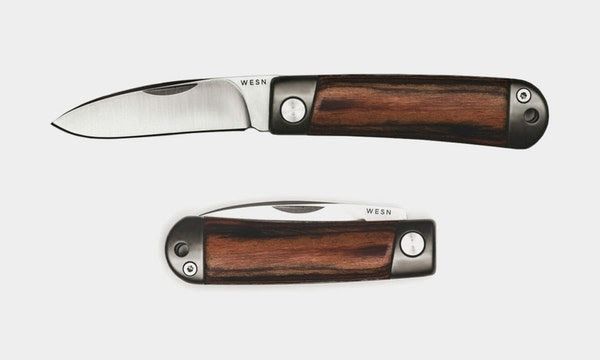 The Swiss have been making pocket knives for centuries…
Looks like they still have a lot to learn.
This bad boy comes outfitted with a Sandvik stainless steel blade from Sweden.
Unlike its Swiss ancestors, the Henry Pocket Knife by WESN doesn't come with a million bells and whistles.
Instead, it focuses on just one thing:
Being a tool worthy of being passed down from generation to generation.
An ultra-sharp, stainless steel blade, titanium scales, and rustic Cherrywood handle complete a look that's truly timeless.
P.S. The full titanium version is out of this WORLD sleek.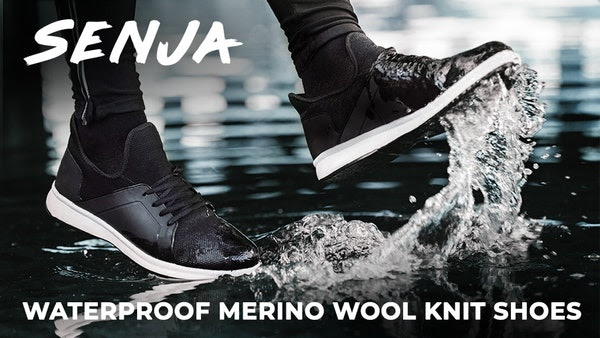 I don't know about you…
But where I live it's rained for about 75 days in a row.
And because Noah's Ark is nowhere to be seen, Senja 100% Waterproof Shoes are the ONLY solution.
They're breathable, stylish, and more waterproof than a duck's behind.
This 4-season shoe is engineered for COMFORT and designed to tackle any adventure.
(Its SoleCast Merino wool interior feels absolutely incredible, too.)
P.S. JACKPOT — Get 53% off early birds AND free U.S. shipping!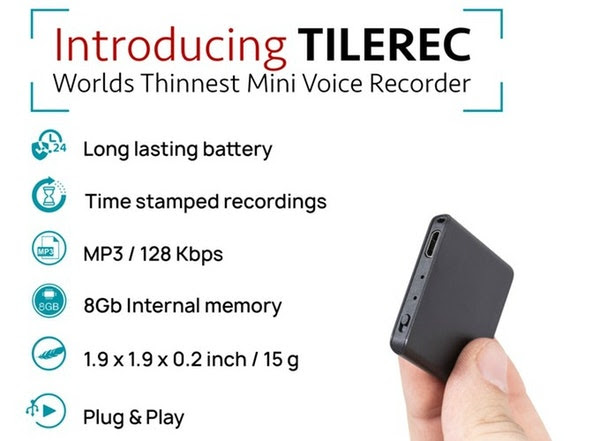 Have you ever been accused of being a bad listener?
(Somewhere my ex-girlfriend is nodding her head.)
Good thing TileRec lets you roll back the tape.
It's a delightfully SIMPLE voice recorder that's unbelievably slim.
With time-stamped recordings, 145 hours of storage, and voice-activation mode, this tiny device records anything, ANYWHERE.
There's NO complicated software — just connect your devices and instantly play recordings.
P.S. Their early bird deal has FREE U.S. SHIPPING!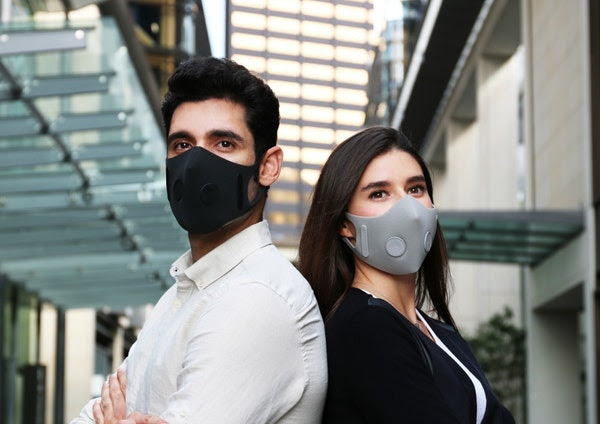 My roommate just got diagnosed with walking pneumonia…
Needless to say, I just bought 50 of these things.
AusAir Virus-Blocking Masks help you stay healthy in an increasingly toxic world.
Their CUTTING-EDGE filters block over 97% of airborne viruses and pollution.
A refreshingly modern design fits your face like a DREAM.
So you'll be fully protected WITHOUT looking like you just got out of the hospital.
The best part?
These filters feature natural botanical scents like calming lavender and soothing eucalyptus.
P.S. Friends and family need protection too — the Family 4-Pack is 50% off!

---
Want awesome projects like this delivered straight to your inbox?
---
---
February 8th – February 15th
---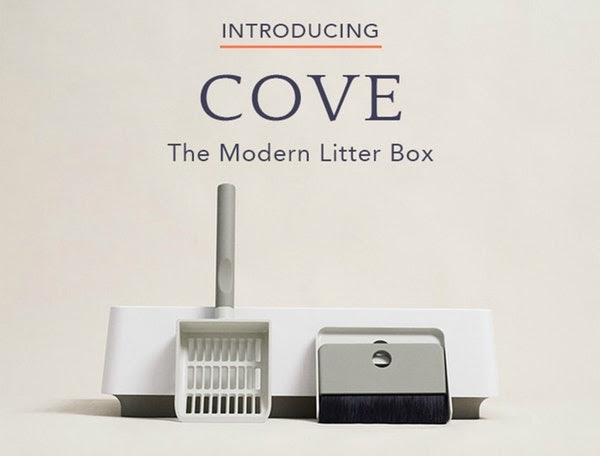 I tested this thing out this morning, and I absolutely LOVE it!
Uhhhhh…
I mean my cat tested it out.
And I'll tell you one thing, Mr. Catsby is NEVER going back to a regular litter box.
Cove is a beautifully designed modern litter box that makes owning a cat FAR cleaner.
Its integrated scoop, dustpan, and brush make cleanup a breeze.
Most litter boxes are an undeniable eyesore — Cove is an attractive alternative that looks GREAT in any home.
P.S. Last we looked, there were a highly limited number of early birds left!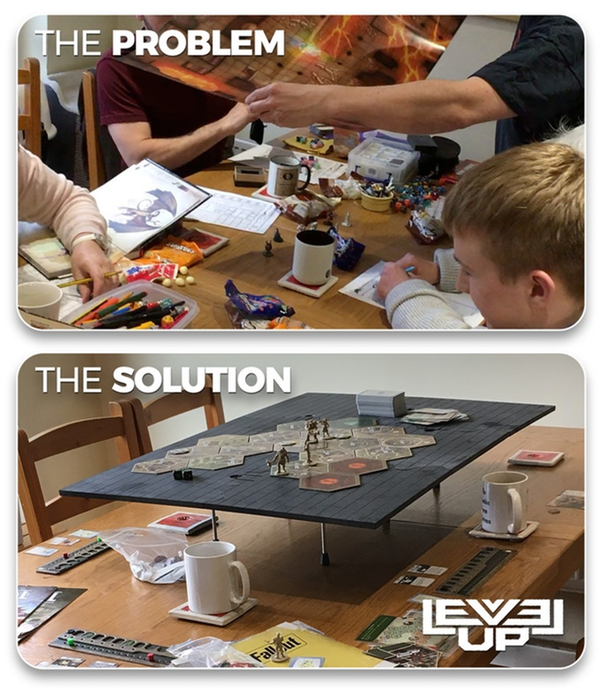 I'm not overly competitive.
That's why I would NEVER throw a game across the room just because I was losing.
I mean that would be some real psycho stuff, am I right guys?
**Laughs nervously**
The Level Up is a board gamer's DREAM.
It drastically increases your table space by elevating any gameboard.
So you'll no longer risk spilling Diet Coke on your favorite $60 game.
P.S. Over 9,000 backers are about to TRANSFORM their game night.
Will you?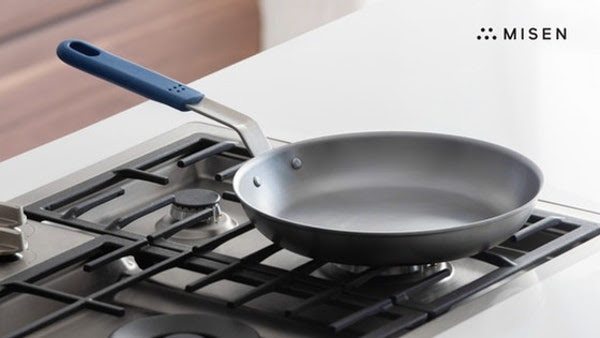 Sounds like a super hero who saves the world from poorly cooked meals.
It combines the convenience of nonstick with the cooking power of cast iron.
Leaving you with an ALL-IN-ONE master pan that's incredibly versatile and insanely light.
Fry eggs, sear steak, and pan roast vegetables with ease with its 30% LARGER cooking area.
Unlock your inner chef with this WORLD-CLASS pan!
P.S. It costs less than a freakin' oil change.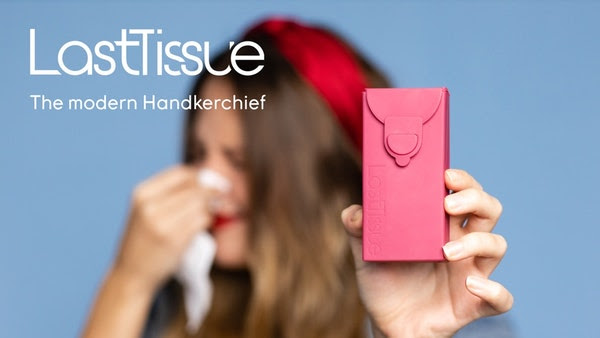 Ahhhhhhhh-choooooo!
I don't know about you…
But my office sounds like the sick ward at the world's busiest hospital right now.
It's not a matter of if I get sick, but when.
Fight back with LastTissue — a WASHABLE tissue pack featuring soothing ORGANIC cotton tissues that are softer than a baby's bottom.
"But I always throw away my used tissues!"
I know, my friend.
People used to use typewriters, too, but THIS is the future of stuffy nose relief.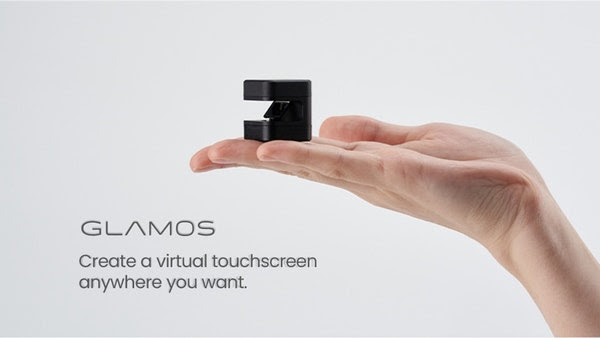 Ok, this is some Star Wars sh*t right here.
Glamos uses the same LiDAR technology found in SELF-DRIVING CARS to create virtual touchscreens.
Meaning you can ditch your clunky TV remote once and for all.
Rapid-rotate sensors capture mid-air motion, bringing your devices to LIFE in all-new interactive ways.
It's supremely cool tech that you won't find anywhere, but HERE.
P.S. Go for the Glamos Pro, outfitted with Bluetooth technology.
(For just 20 bucks extra, it's worth it.)

---
January 29th – February 7th
---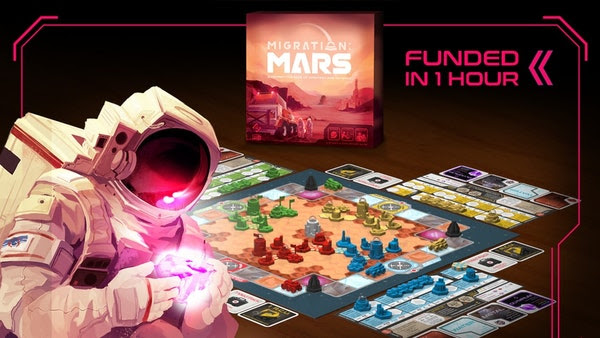 Earth, I'm breaking up with you.
I can't deal with the Kardashians, TikTok, and the 5-7 pounds I gain every year anymore.
I'm taking my a** to Mars.
Migration Mars is a wildly FUN board game about colonizing Mars.
Completely re-invigorate game night by competing to collect resources, expand your colony, and attract more humans to your space on the Red Planet.
But be careful…
Death, destruction, and another political ad are looming just around the corner.
(Wait, no, that last one's only an issue here on Earth.)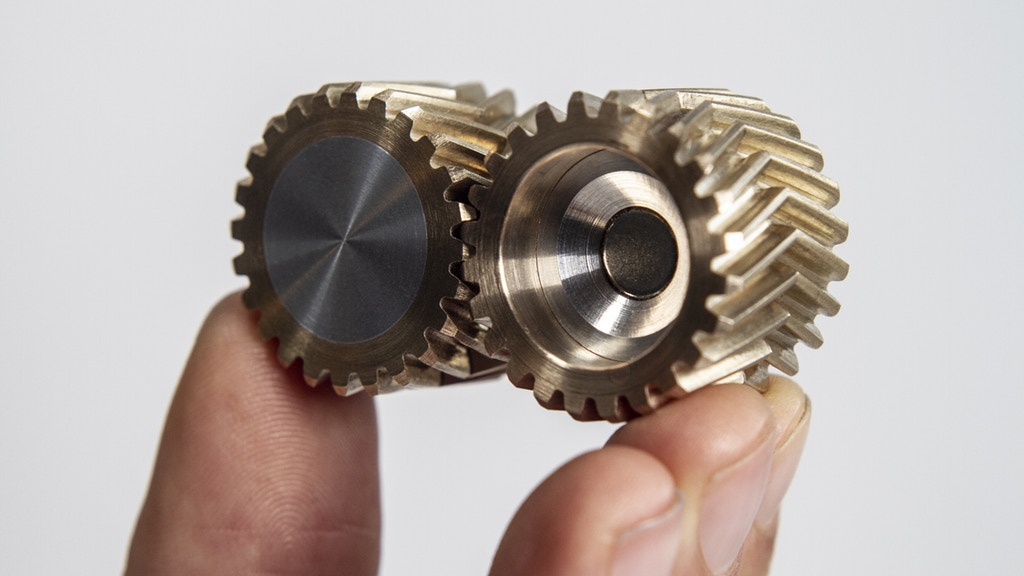 REALLY?!
Another spinning top?
You gotta be kidding me.
Wait, what's that?
A supremely addictive fidget toy offering something… new???
SIGN ME UP!
Helico is an absurdly unique executive fidget toy featuring an ultra-rare herringbone-gear design.
This mesmerizing twist lets you do things with Helico that you simply CAN'T DO with traditional desk toys.
Roll it, twist it, grind it — the sky is the LIMIT with this in your hand!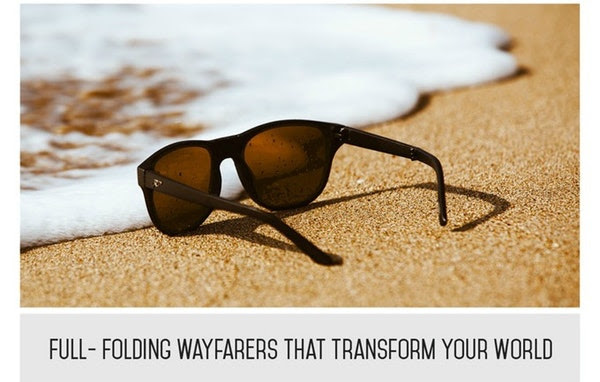 Every 6 weeks, I find myself buying new sunglasses from Amazon.
Why?
Because they're $11 and about as sturdy as a bed frame made of toothpicks.
Magnum sunglasses are COMPLETELY different.
These FULLY-FOLDING sunglasses feature a classic Wayfarer design that looks good on literally EVERYONE.
Impact-proof lenses and tri-folding hinges drastically increase the lifespan of your shades, making these the ultimate sunglasses for Spring 2020.
P.S. Add just £5 to any order (that's $6.50 for us non-Brits) to UPGRADE to polarized lenses!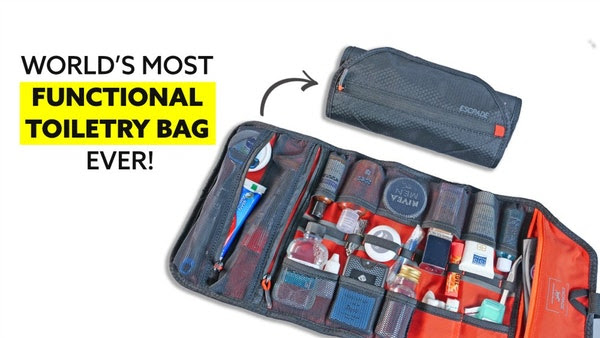 Somebody call up the 1980 U.S. Olympic hockey team because it's a freakin' MIRACLE, baby!
A toiletry bag that's neat, organized, AND affordable?
You better believe it, folks.
Escpade is the world's MOST functional toiletry bag.
Its state of the art, rolling design helps you fit way MORE in less space.
So you'll no longer have to choose between taking your electric razor OR stick of deodorant on your next trip.
(Your airplane seatmate thanks you in advance.)
P.S. Unleash the power of an organized bathroom with a SUPER EARLY BIRD Escpade!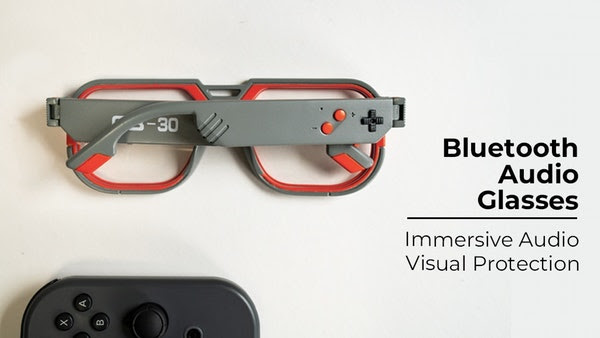 Wearing these would've earned you a fully-loaded knuckle sandwich when I was a kid…
Now gaming is hip and glasses are cool.
(You hear that Steven McGillicudy?!)
Unlock a VASTLY improved gaming experience with Mutrics GB-30 — the world's first SMART glasses made specifically for gamers.
They let you game for HOURS guilt-free thanks to anti-blue light lenses that drastically reduce eye strain.
The best part?
Revolutionary open-ear audio, which projects immersive sound WITHOUT headphones.
P.S. Get 50% off NOW + FREE worldwide shipping!

Join the 237,000 people who are already a part of  The HypeSquad.
---
January 21st – January 28th
---

I just tried pouring wine on my current t-shirt…
Now I look like an extra from The Walking Dead.
The CORI SuperTee IS what every shirt SHOULD be.
Its proprietary Corium™ Super-Blend fabric repels stains more effectively than an Instagram model swatting away unwanted DMs.
And it doesn't stop there.
Sweat-wicking technology keeps you cool and comfortable all day long, while odor-fighting fibers keep you smelling fresh.
It's truly the ULTIMATE everyday tee to add to YOUR closet!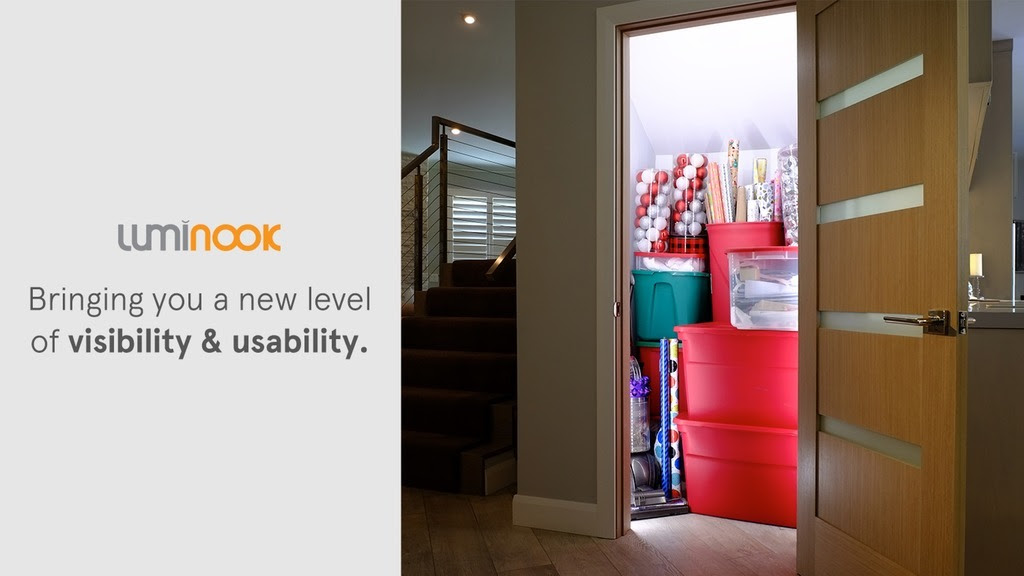 Builder Mike: "Should we put a light in this closet?"
Builder Steve: "Why would we do that?"
Builder Mike: "Uh, so they can see?"
Builder Steve: "Nahhhhh."
EVERYBODY has a space in their home that's darker than a black hole.
Luminook offers BIG light for small spaces.
Its sleek LED strip offers floor-to-ceiling illumination that's insanely easy to install.
Smart sensors automatically turn on when a door opens and switch off when it's shut.
It's pretty much the perfect DIY fix for homeowners looking to brighten things up!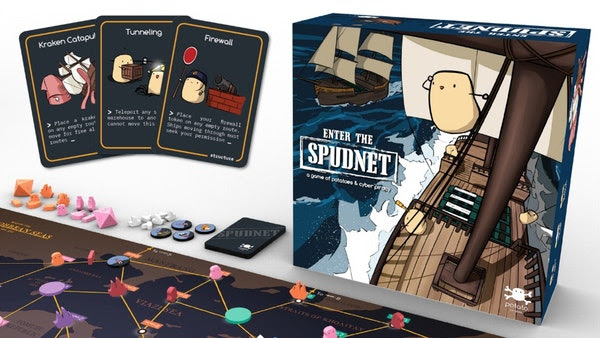 Board games are BACK — as if they ever left!
Potato Pirates 2 is an all-new board game about cybersecurity.
(Don't tell the Russians.)
Launch cyber attacks on unsuspecting opponents on your way to DOMINATING The Spudnet.
Collect unique ability cards to power-up your potato lovin' self as your ships move across the board collecting spud-themed booty.
It's a wildly FUN way to spend an afternoon forgetting about all the jabronies out there trying to steal your identity.
P.S. Over 1,200 backers are SUPER pumped to get their hands on this game.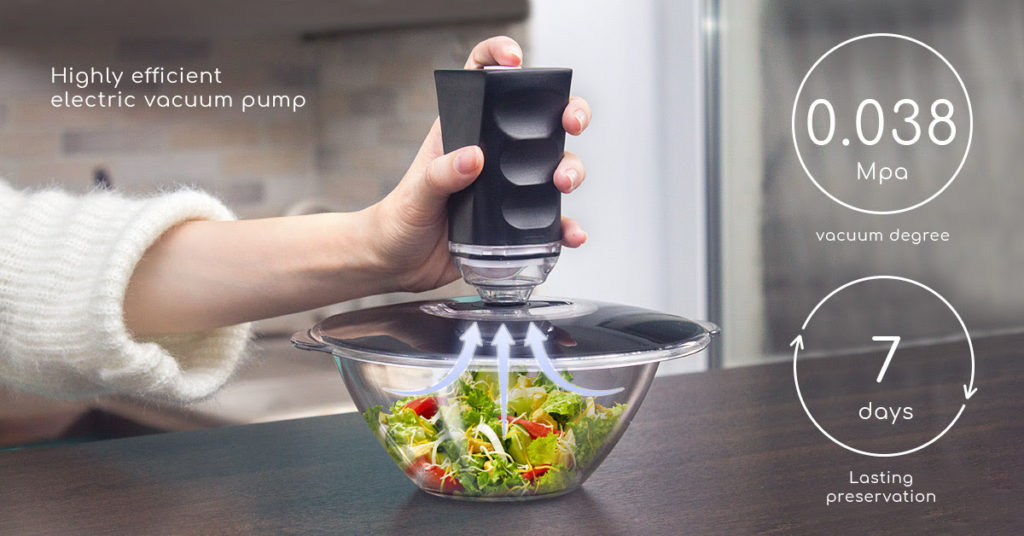 Why does fresh food have the lifespan of a terminally-ill fruit fly?
Why must it cost so much?
Why do I end up throwing so much of it away?
These are life's eternal questions, friends, and I have finally found the answer:
Equilibric Vacuum Lids pump air OUT to seal freshness IN.
They keep food at peak taste LONGER than standard tupperware and couldn't be easier to use.
Just five seconds and the push of a button is all it takes.
P.S. This 5-piece set comes with a special coating that fits practically ANY dish!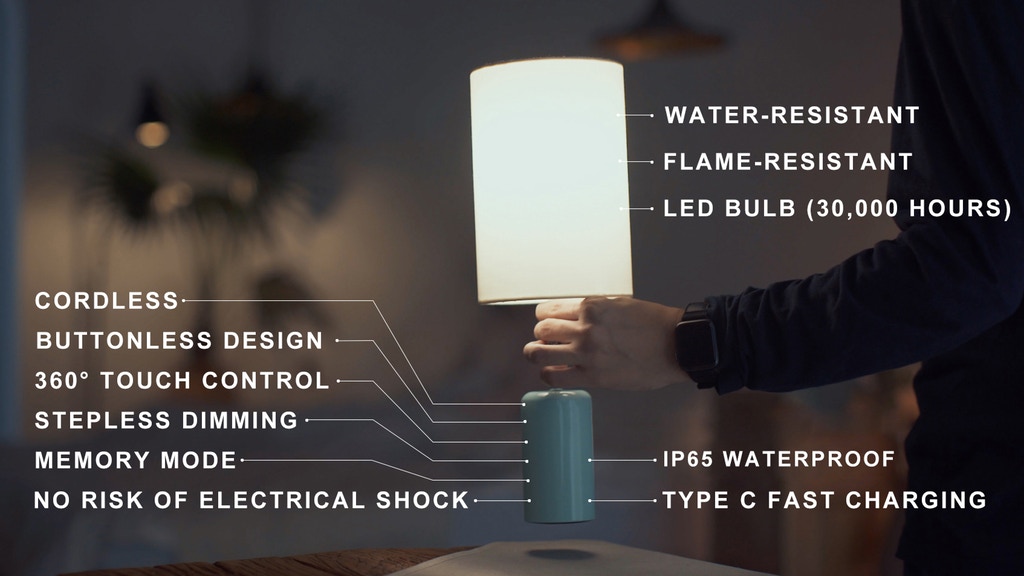 I love lamp.
Specifically, I love this lamp.
Cuppa is a CORDLESS wizard of light that's a must-have in ANY modern home.
Its 360° touch control, stepless dimming, and cord-free portability make this one of the most brilliantly designed lamps ever made.
The IP65 waterproof base and no-shock outlet make Cuppa the PERFECT addition to outdoor areas, too!
P.S. Last we looked, there were a handful of early birds left!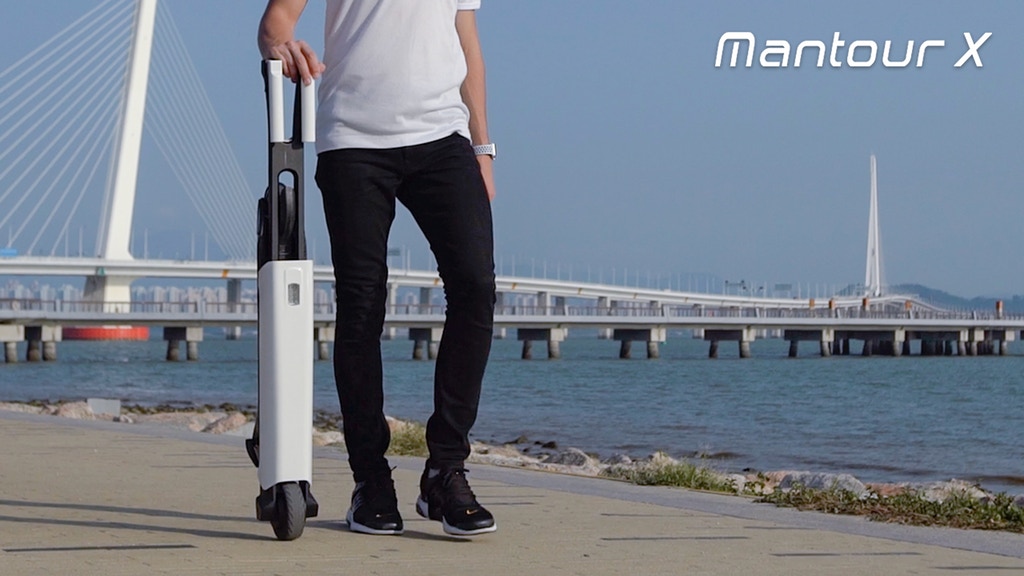 Me when I don't need a scooter:
"These things are everywhere!"
Me when I need a scooter:
"WHERE ARE THE SCOOTERS?!?!"
And even if I do find one, half the time it's deader than my childhood goldfish who my mom said went on a permanent, "vacation".
Stop relying on Bird and Lime and get the Mantour X.
It's a high-powered, carbon fiber e-scooter that rolls like luggage when you're not using it.
The ultra-compact, folding design makes Mantour X the ultimate commuter solution that can literally go all the way to your desk.
P.S. It's shockingly affordable!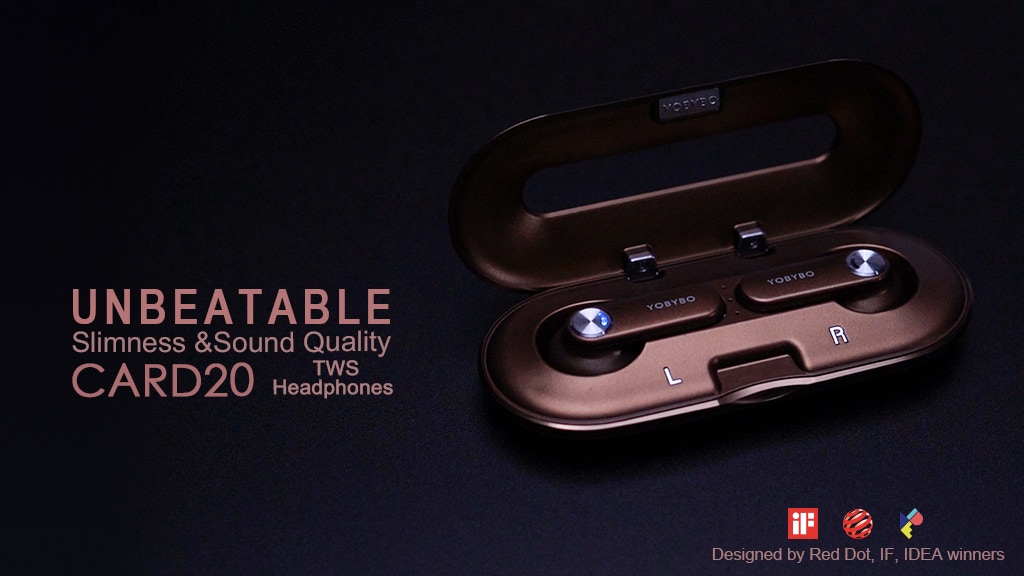 One day we'll download music straight into our brains…
But until those pesky engineers get off their lazy butts, we need earbuds.
CARD20 Earbuds offer TRUE wireless performance like NO other.
Their ergonomic design forms to your ears like an absolute dream.
Experience pulsing beats, and pure, powerful sound from some of the LIGHTEST, slimmest earbuds known to man.
The only downfall is a pretty steep price tag of $379…
PSYCHE!
These bada** buds are just 69 bucks!

---
January 1st – January 20th
---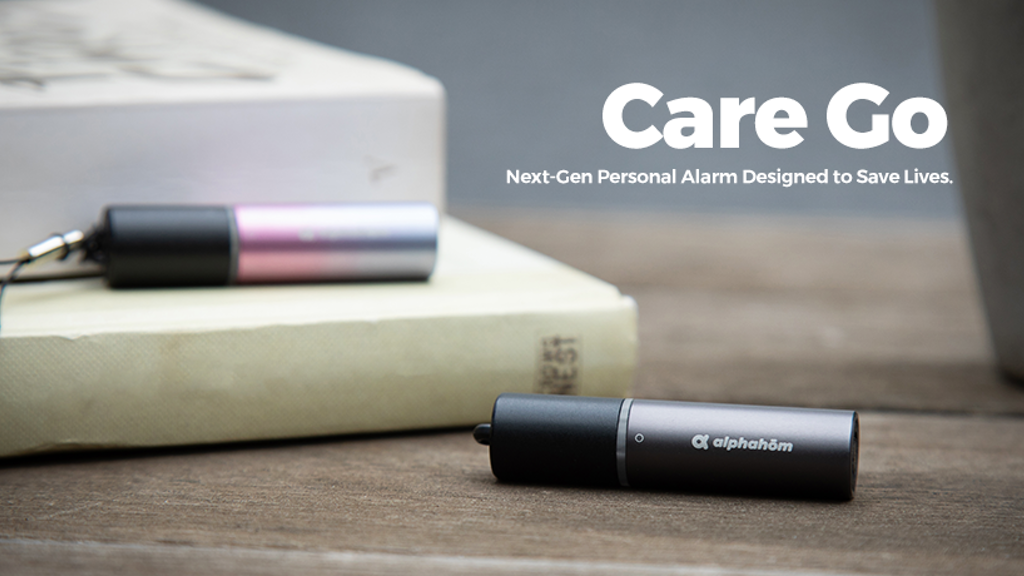 Pshhhh, I'm not afraid of the dark!
Ok, yes I am.
And the feeling of being followed?
It's absolutely terrifying.
Care Go™ gives you INSTANT peace of mind with a simple twist.
It immediately sends loved ones your EXACT location and lets them follow along until you're out of potential danger.
And if that oddly shaped bush that looks suspiciously like a creepy hoodlum actually IS a creepy hoodlum, S.O.S. mode sends a critical alert that blares even when their phone is on silent.
It's an insanely EASY way to keep friends and family safe no matter where they are.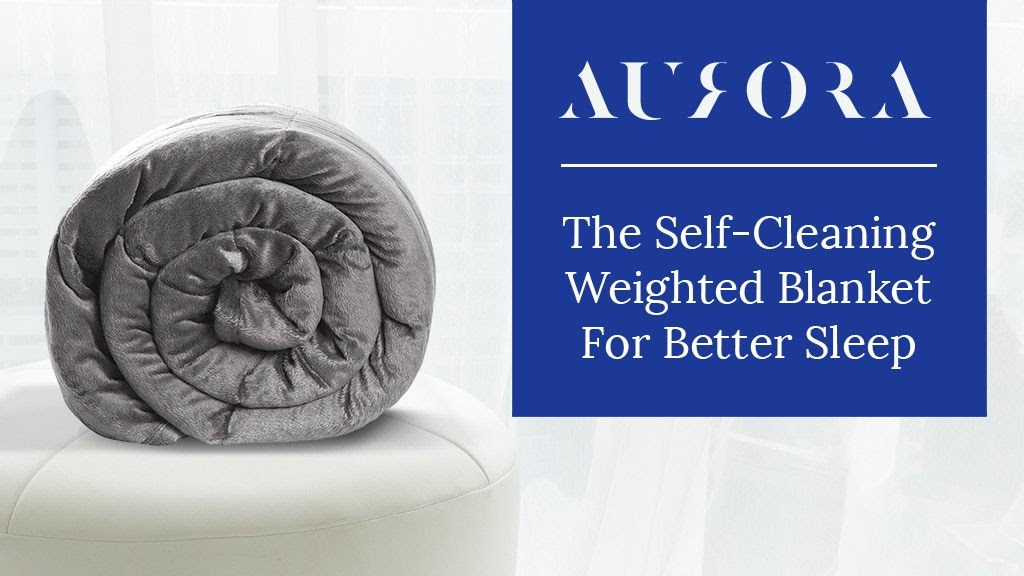 Good thing the holidays left me fully recharged and ready to work last week…
NOT!
I need a freakin' nap.
Thankfully NOTHING soothes the senses like the Aurora Weighted Blanket.
It offers luxurious comfort that reduces stress and relieves anxiety.
(Like the kind caused by your Aunt Jean asking what you're doing with your life every year at Christmas.)
Infused copper fiber applies gentle pressure while you sleep, cradling you in a blissful cocoon of comfort you'll simply never want to leave.
P.S. Aunt Jean coming back into town soon?
Don't worry, they offer a MASSIVE King size blanket designed specifically for those special occasions.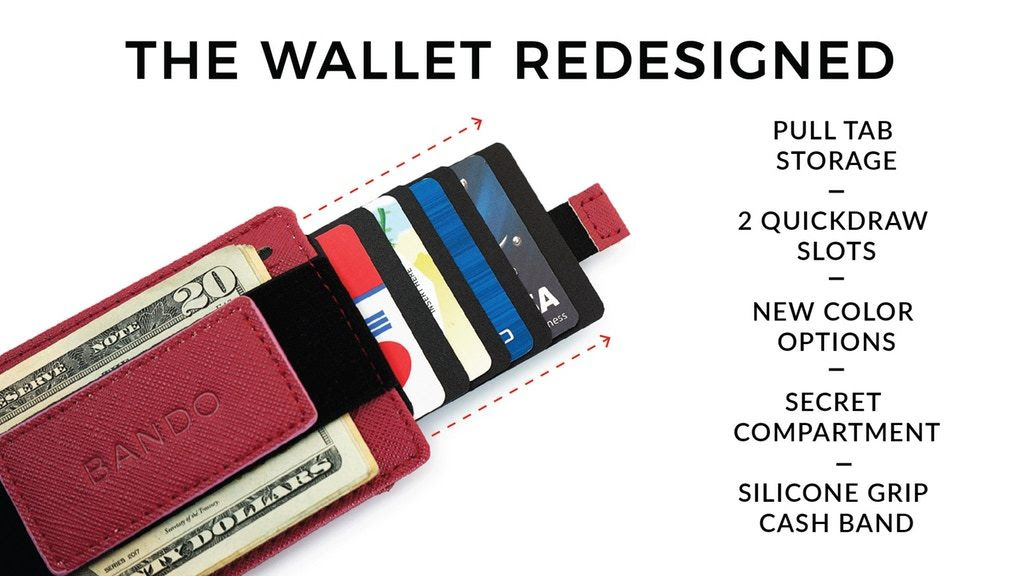 You wanna be a REAL baller?
You gotta carry straight cash, homie!
BANDO 2.0 is the ULTIMATE slim wallet for cards AND cash.
Which means making it rain at your local… uh… grocery store has never been easier.
Quick-access card slots, a pull-tab organizer, and no-slip cash band combine to make a FANTASTIC wallet at an even BETTER price.

---
Join the 237,000 people who are already a part of  The HypeSquad.