Nothing is worse than outdated lists.
That's we update this one.
A lot.
So come back each and every week for our 5 best Kickstarter projects funding right now.
Want these awesome projects delivered directly to your inbox?
Sign up for the HypeSquad.
December 7th – December 13th
---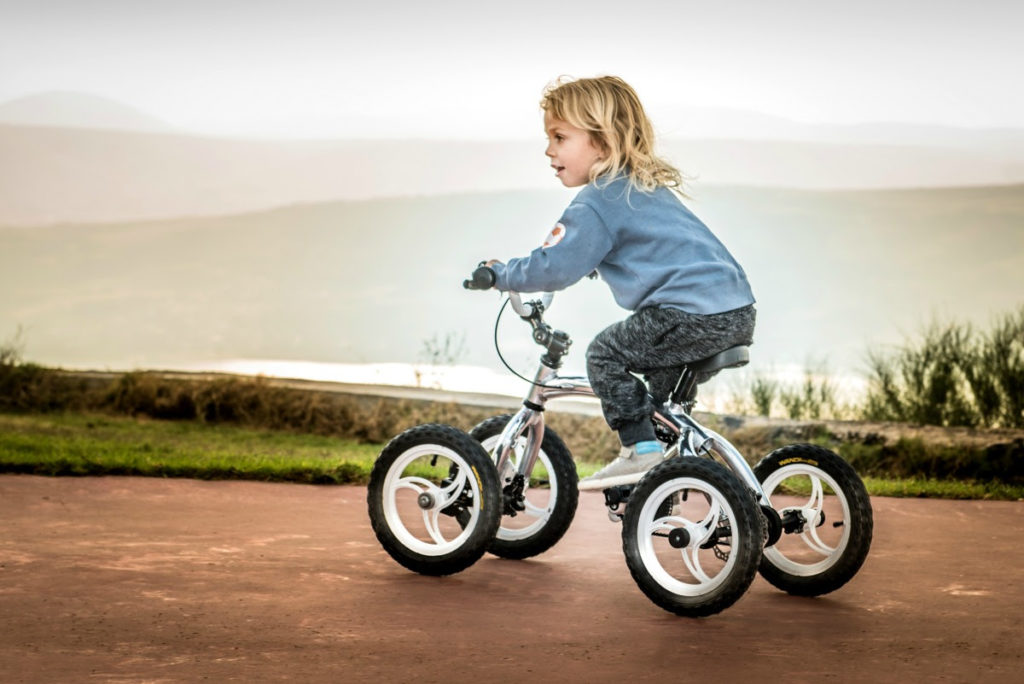 When I was a kid my dad spent three weeks in the garage adding homemade training wheels to my brother's old bike.
Were they absurdly unstable?
Yes.
But they got the job done.
But now kids are rollin' around on these things?!
To say that I'm jealous is a tremendous understatement.
Monkeycycle is a truly genius invention that grows with your kids.
Its eight insanely fun modes fit kids from nine months to 6-years-old, so they'll always be crusin' around the neighborhood in style.
And yes, this will ensure Mom & Dad of the Year awards for years to come.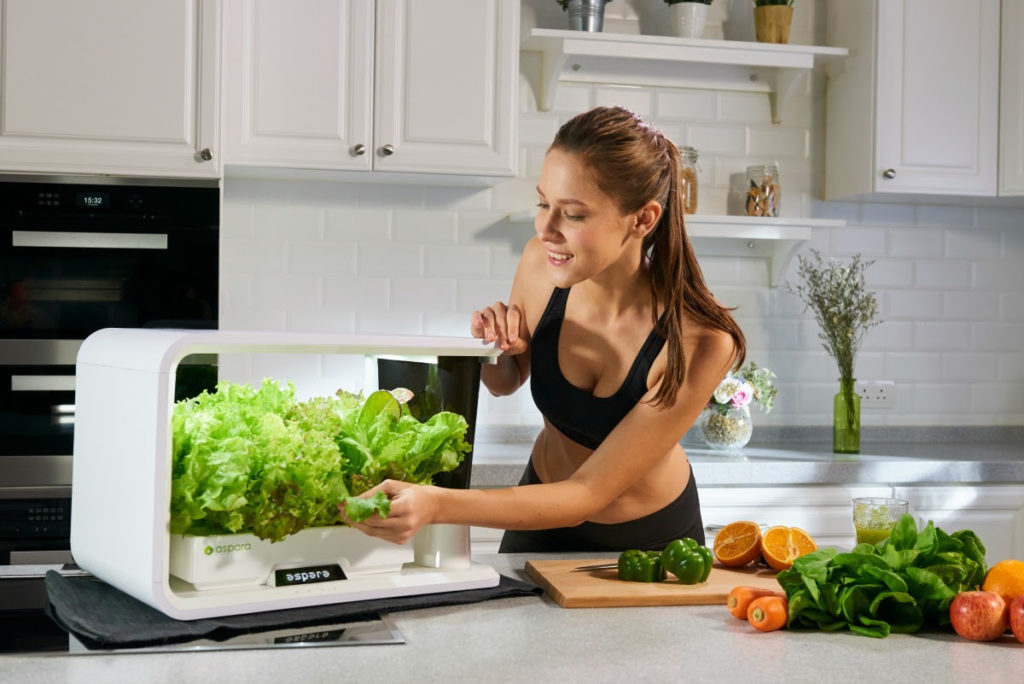 Somebody give it to me straight. Is it safe to eat romaine lettuce again?
Because if not I'm happy to eat cheeseburgers instead for as long as necessary… I'm willing to make that sacrifice.
But everyone could have been enjoying healthy greens without interruption these last few weeks if we'd had this amazing smart indoor garden.
It has dozens of smart sensors that automatically adjust lighting and water flow depending on your plants' needs.
Giving you perfectly fresh, clean produce in as little as 30 days. Choose from 15 organic seed capsules and grow your own indoor garden without the stress or hassle of traditional gardening.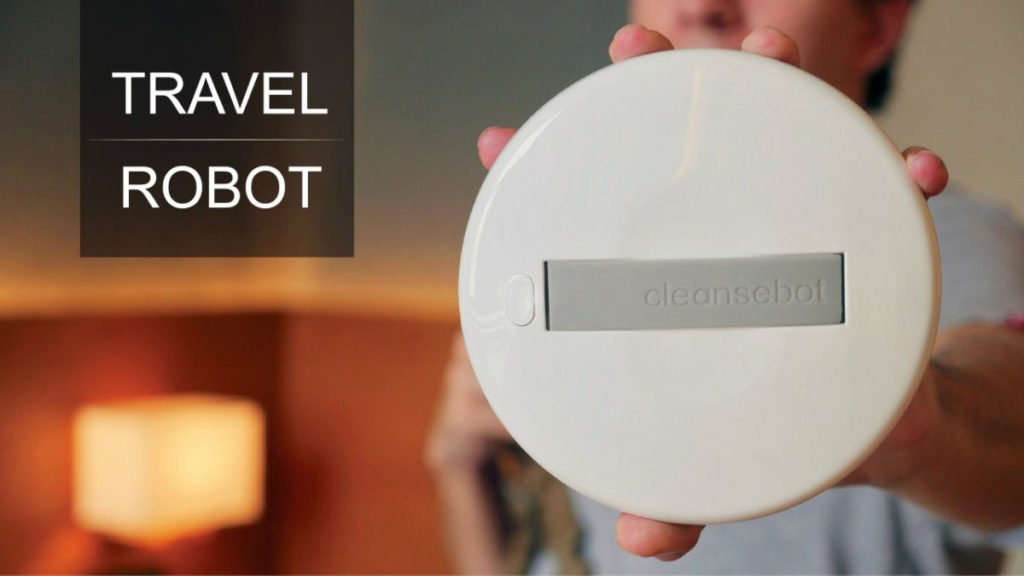 I stayed in a discount hotel one time to save a few bucks.
I would like to emphasize the part of that sentence where I said I stayed there one time.
That room was dirtier than the air vents in your house (you should probably go clean those by the way, it's been a while).
But Cleansebot is here to save the day.
It's like a Roomba for your hotel bed that kills harmful bacteria by automatically traveling over your sheets.
You can actually use it to sanitize pretty much anything, making this a powerful, portable no-brainer for frequent travelers and germaphobes alike.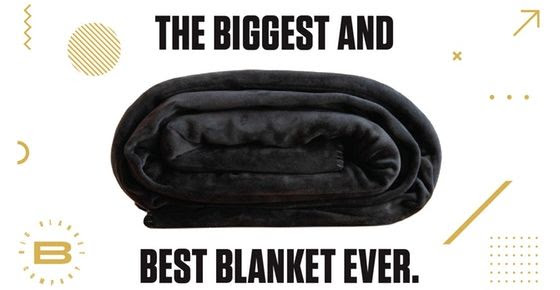 Me about to check out this campaign page:
"Pssshhhhh world's biggest blanket, we'll see about tha… HOLY CRAP THIS THING IS HUGE!"
In case you ever wanted to snuggle with an adult moose, there's now room for both of you under this ridiculously large plush blanket.
It's supremely soft, perfect for cuddling, and delightfully warm.
And unless you're the offspring of Shaquille O'Neal and Yao Ming, you won't have to worry about your feet sticking out the bottom, either.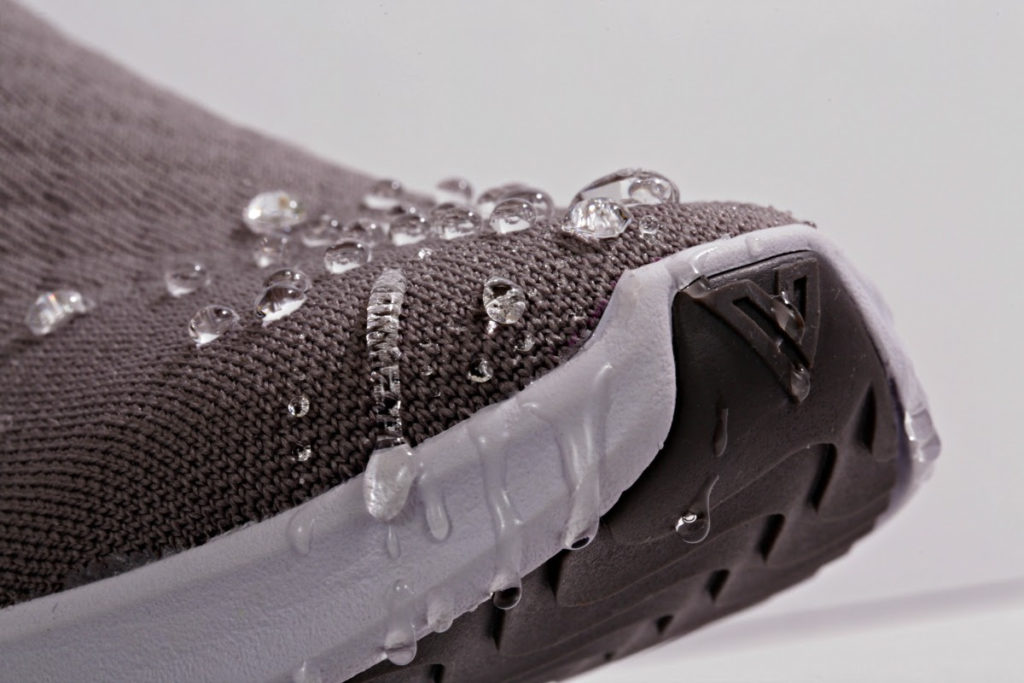 Vessi Footwear is not your normal shoe company.
Because nobody on Earth makes shoes like these.
They're an ultra-stylish, ridiculously comfortable hybrid that combines the pure functionality of sneakers with the extreme durability of high-grade boots.
These aren't water-resistant, they're 100% waterproof. Letting you go absolutely anywhere without worrying about getting your feet wet.
They're truly the ultimate everyday shoe for the ultimate adventurer.
P.S. Their last campaign raised over $1 million. And this one? It's trending to do even better.

November 31st – December 6th
---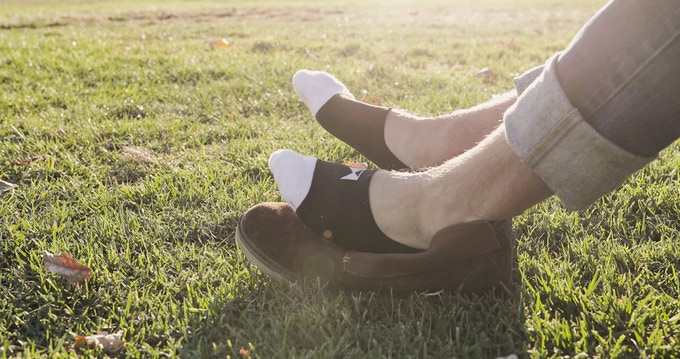 "Really, socks for Christmas?" -You when you're 12
"Really?!?! Socks for Christmas!!!!!" -You when you're 30
Socks rank directly behind a new oven mitt on my Christmas list this year, and you better believe I would FREAK OUT if I unwrapped a pair of these puppies.
They're hands down the most durable socks in the world. Good for over 10,000 washes and backed by a lifetime guarantee.
They're absurdly comfortable, never slip off your foot, and neutralize odors like a freakin' boss.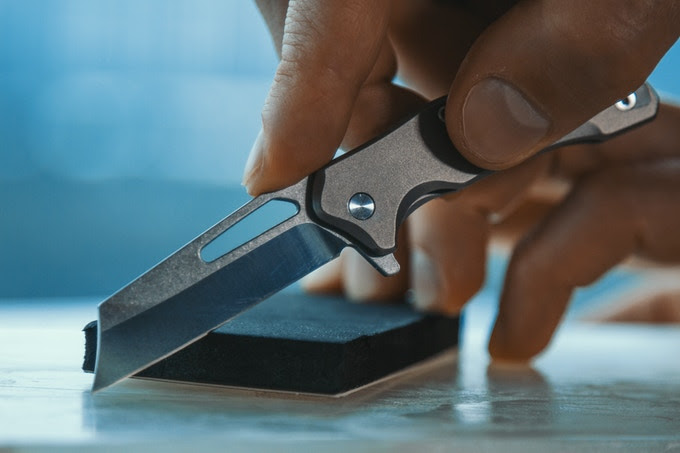 Look I'm sorry, but this is not one of those Swiss Army Knives with 47 features.
So if you want your pocket knife to come with a nail file, you're going to have to look elsewhere my friend.
True, this supremely solid knife only does a handful of things, but it does them incredibly well.
Its stainless steel blade cuts through practically anything in sight, while the no-slip grip offers complete cutting control.
The unique cleaver design works as a handy multi-tool, too, making this truly the perfect pocket knife for those who don't need all those fancy bells and whistles.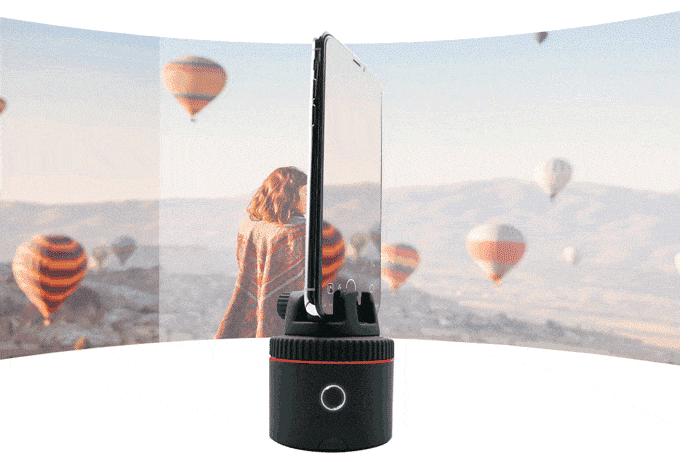 Your Instagram is about to be on a WHOLE new level.
I'm normally pretty resourceful when it comes to words, but no matter what I say about Pivo, I won't be able to do it justice — it's that cool.
This sleek piece of tech offers 12 wildly creative features that let you easily turn regular pictures, GIFs, and videos into dynamic pieces of art.
It's not designed to make the world better, just a whole lot more fun.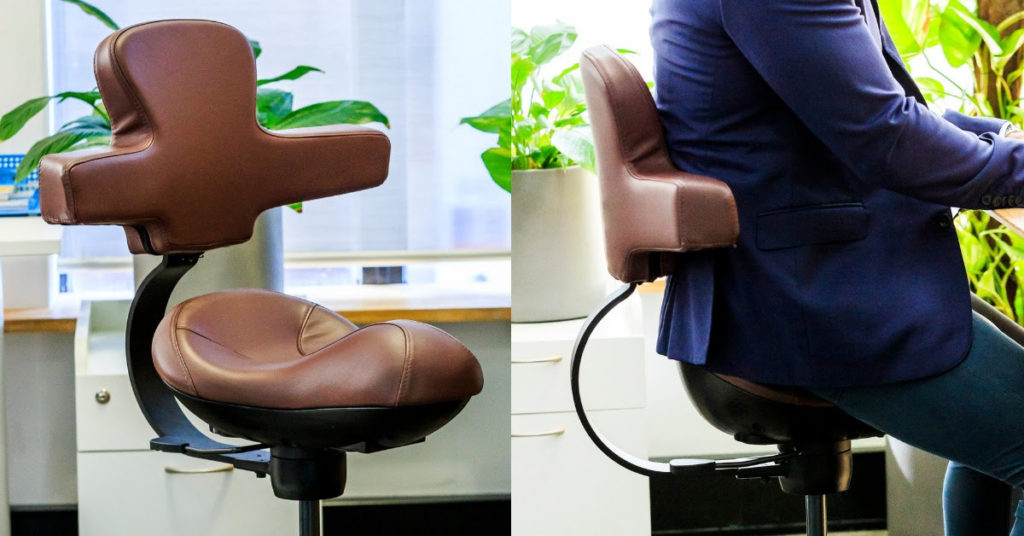 "This man was approximately 93 years old when he died."
That's what scientists would say if they examined my spine in the event of my untimely death.
Why?
Because I spend all day hunched over in this piece of crap office chair my company got on clearance at Big Lots, that's why!
Needless to say I'm envious of anyone who gets their hands on this posture-correcting chair instead.
Its unique saddle design perfectly cradles your body helping you stay in perfect alignment all day long.
If you sit for a living (and let's face it, most of us do) consider this revolutionary chair a worthy investment in your long-term health.
P.S. The chair actually comes in 7 different designs, but the most popular by far is the Workhorse Pro.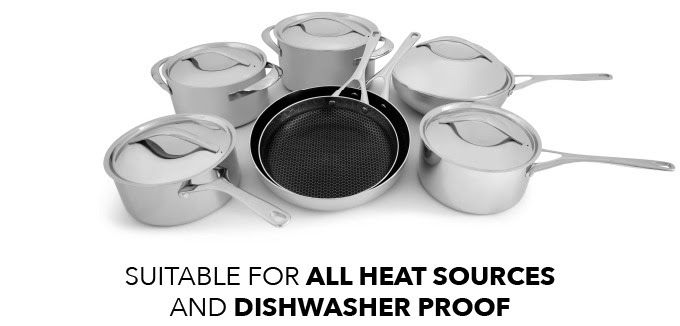 Well I think it's safe to say that my current frying pan has cooked its last eggs.
This chef-grade cookware offers a mirror polished, stainless steel finish that's both highly durable and incredibly easy on the eye.
But it gets even better.
The inside surface features a revolutionary non-stick, non-scratch honey comb coating that evenly distributes heat throughout the entire pan.
It helps food glide smoothly across its surface while cooking, giving you perfectly prepared food every single time.
Simply put, this full set would sell for well over $1,000 anywhere else, but because these guys offer direct-to-consumer pricing, you can get an 8-piece set of world-class cookware for a literal fraction of the price.

November 23rd – November 30th
---

Hands up if you needed a row boat to get to work this week.
The East Coast has been getting POUNDED by rain the last few days, and I don't want to scare you… but it's about to turn to snow.
In years past you've used a ton of different objects to remove snow from your car.
Magazines, paper plates, credit cards.
Heck, there was even that dark time in the winter of 2016 when you were forced to use a loaf of bread.
But those dark days are gone thanks to the SnoShark — a tremendously versatile, collapsible snow tool that extends over 3 ft to easily handle snow and ice.
It's supremely effective when you need it, and wonderfully compact when you don't making this the ultimate snow tool for this year's predicted harsh winter.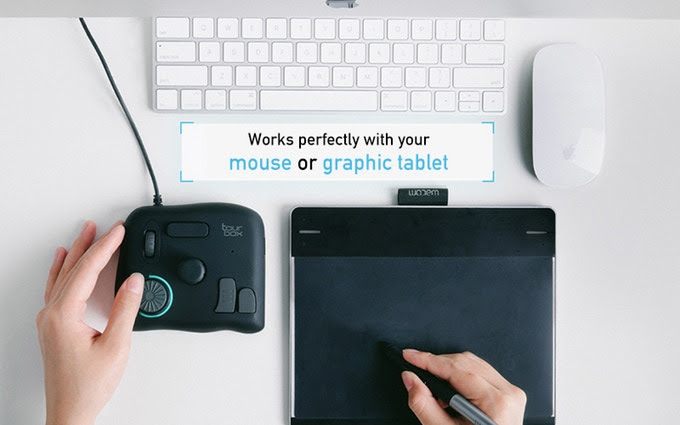 They say you can make pretty much anything that's fake look real with Photoshop these days.
But that picture of me with six-pack abs and Kate Upton draped all over me at the beach last summer? Definitely real.
TourBox is a fully customizable creative controller for Photoshop, Lightroom, and other image processing software that drastically increases your productivity.
It works seamlessly with your mouse or graphic tablet to create a free-flowing world of creative domination of which you, sir or madam, are the master.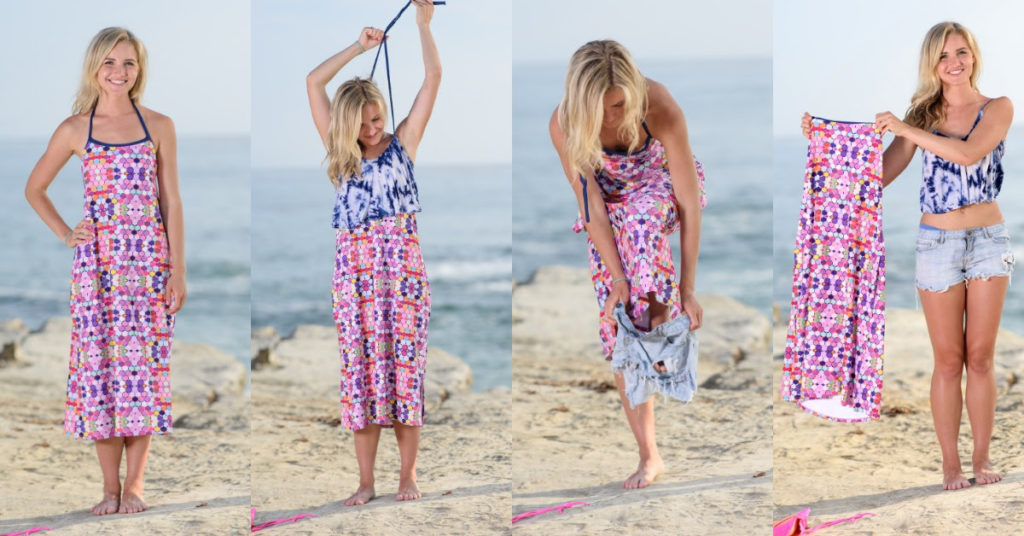 Ladies, enough is enough.
How many times have you been forced to hop on one foot while partially hiding behind a bush so you can avoid accidentally flashing someone while changing clothes?
The Undress is a super stylish transforming dress that's designed to help you quickly change clothes ANYWHERE.
From the beach to the gym, and everywhere in between, The Undress' 12 brilliant features have you covered.
P.S. Their last campaign was the most funded dress in crowdfunding history!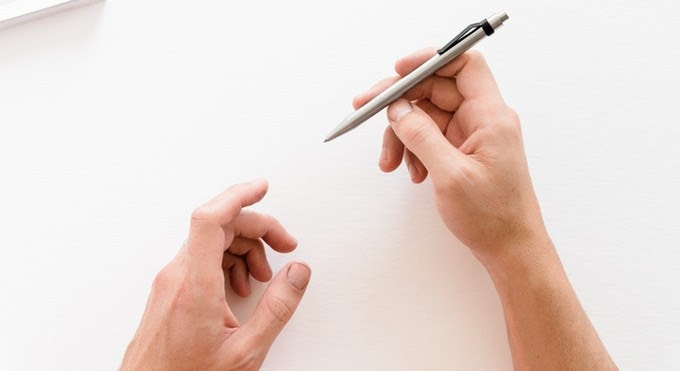 They say the pen is mightier than the sword… but not if it runs out of ink.
This American-made, solid metal pen may not be as mighty as Excalibur, but you'll feel like King Arthur with it in your hand.
These hand-finished pens write true and smooth forever, and prove once and for all that simplicity is the ultimate sophistication.


Ok, so there are two types of jackets:
1. Absurdly expensive down jackets that keep you warm, but make you look like the Michelin Man's second cousin.
2. More affordable synthetic jackets that look great, but keep you about as warm as my ex-girlfriend's heart.
Too bad there's not an affordable hybrid that's stylish, light, AND warm. Oh wait, there is.
These revolutionary jackets feature a brand new type of insulation that's both totally breathable and undeniably warm.
Its coated shell easily handles rain and snow, too, making this the perfect, packable everyday jacket no matter where you live.

November 10th – November 17th
---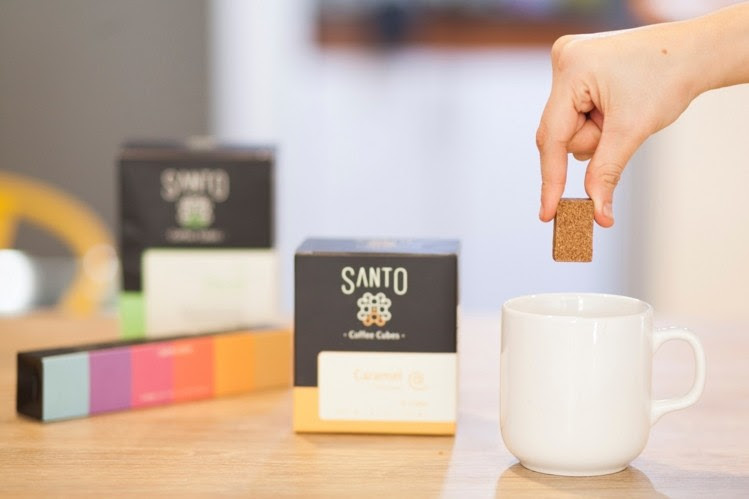 Baristas are good at a lot of things, but spelling your name correctly?
Not so much.
Which explains why they literally wrote, "Marc with a K" on your last latte.
These wildly convenient coffee cubes let you skip Starbucks, and give you a wonderfully delicious cup of coffee in seconds.
They're naturally sweetened with cane sugar, and come in 9 popular flavors, so you don't have to add a thing.
These are truly the perfect quick fix when you're rushing out the door in the morning!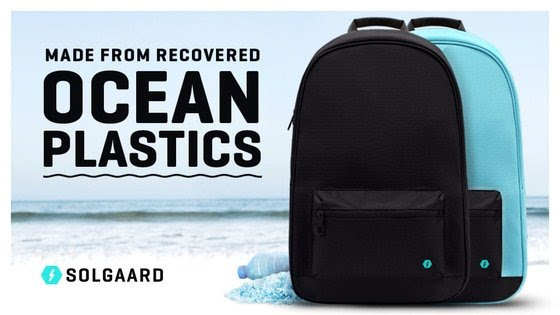 Oceans are full of fish and, apparently, trash.
We're dumping a truck full of garbage into the ocean every 60 seconds.
But these tremendously functional backpacks are here to change all that.
Each one is made with 5 lbs of 100% recycled plastic taken directly from the ocean, helping you stay organized and our oceans get clean.
These refreshingly simple backpacks come with a half-dozen clutch features including a drop-proof laptop sleeve, too!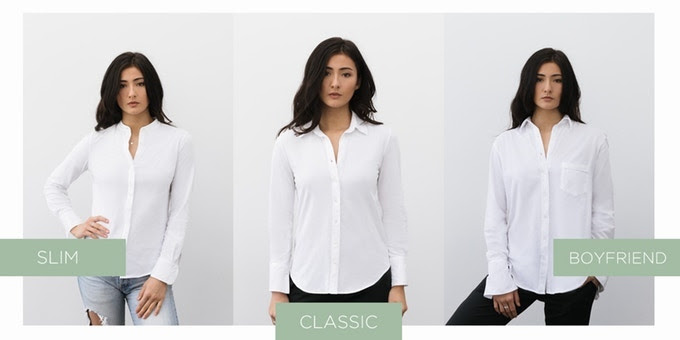 Think you can't rock a dress shirt? Think again.
These fit ANY shape body like an absolute dream.
Amazing wrinkle-proof fabric leaves these shirts looking perfectly crisp whether you've worn them all day or are just taking them out of the dryer.
No matter what insanely comfortable fit you choose, they'll become the statement piece to complete your fall wardrobe.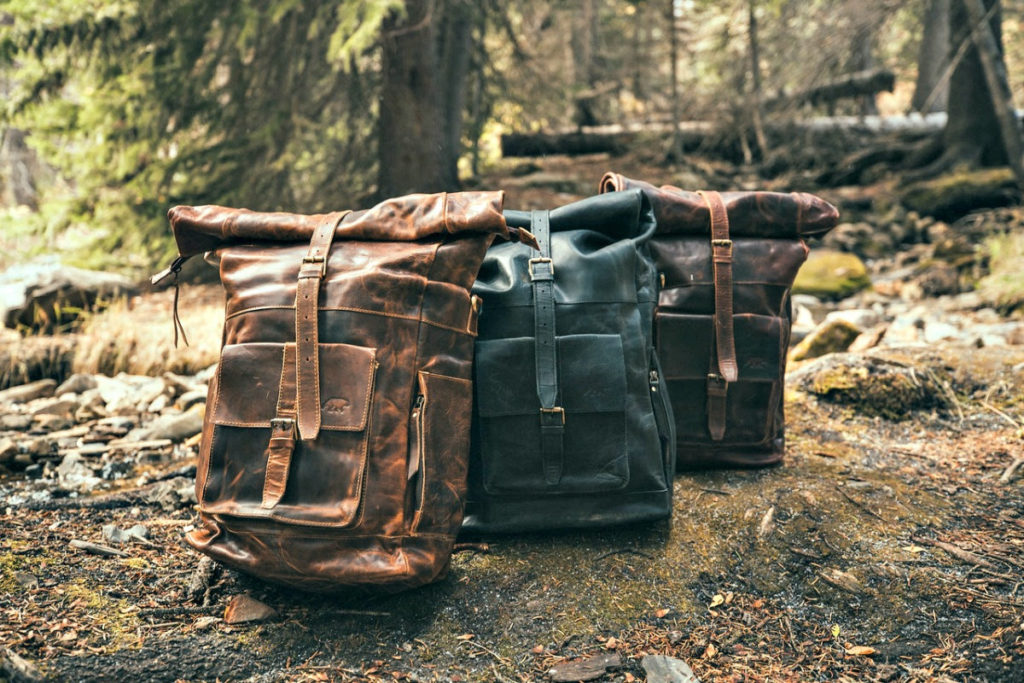 One look at my closest full of bell-bottom jeans will tell you, fashion trends come and go.
But you know what's never going out of style? Beautifully crafted leather bags.
These premium top grain leather backpacks offer exceptional durability whether you're out on the trail or heading into the office.
Adjustable straps, and a fully-padded laptop sleeve give you supreme versatility with unmatched style.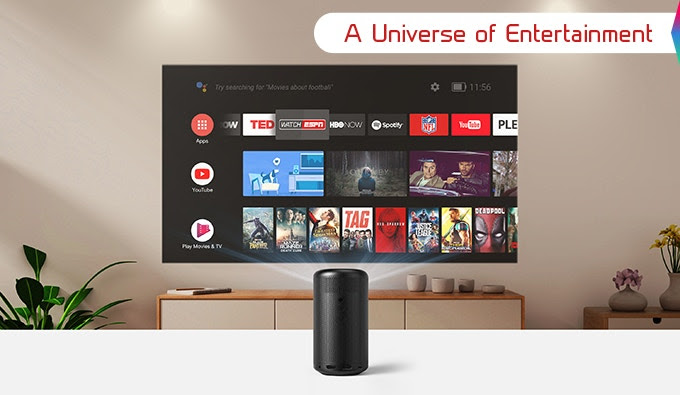 "One of the coolest products of our generation." -Bill Gates
"I offered them 100% of Amazon for this, and they said no." -Jeff Bezos
"Why didn't they have this when I was alive?" -Albert Einstein
In case the Einstein part didn't give it away, I completely made up all those quotes.
You know what I'm not making up, though?
The fact that this revolutionary projector will completely change how you view entertainment.
Choose from thousands of apps projected on a crystal clear 100-inch screen that you can take literally anywhere.
Project movies, games, and more in stunning detail with this ultra-HD projector that fits in the palm of your hand.
P.S. It's trending to be the 2nd most funded Kickstarter campaign of the entire year, and they only have a limited number of early birds left.
So don't wait around to snag yours!

November 2nd – November 9th
---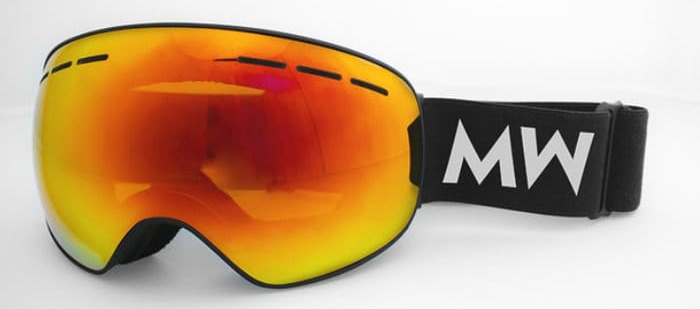 Right now I use my parent's old ski goggles that they literally bought in 1979.
Now I'm not trying to sound ungrateful… but they are freakin' terrible.
I mean I can't see a damn thing as I fly past those 5-year-olds "pizza-ing" on the bunny slope.
It's high time for an upgrade, and these high-tech goggles are just what the doctor ordered.
They feature triple layer, anti-scratch mirror coating, an impact-resistant shell, and an ultra-comfortable fit that protects your pretty face from snow and wind.
So whether you're carving up black diamonds, or passing toddlers on the bunny slope, you're definitely going to want a pair of these on your face this winter.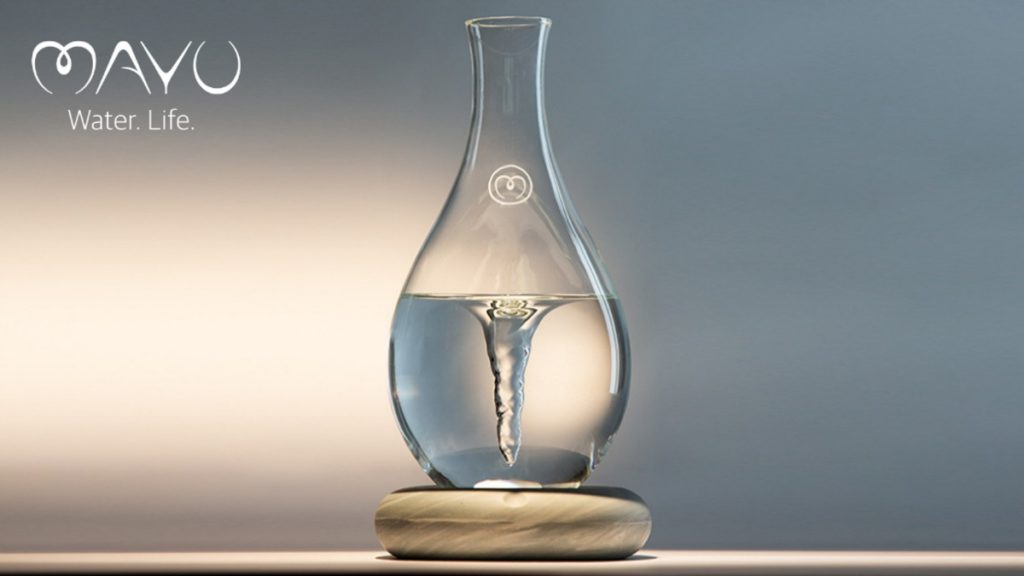 It's… it's BEAUTIFUL!
But this mesmerizing device isn't just eye-catching, it's actually good for you.
MAYU enhances your drinking water with a natural swirling motion that removes toxins and aerates your water.
Leaving you with crisper, cleaner water no matter where you live.
It's a stunning centerpiece for the dinner table, AND offers an excellent source of entertainment if you're one of the 23 million people who cut cable last year!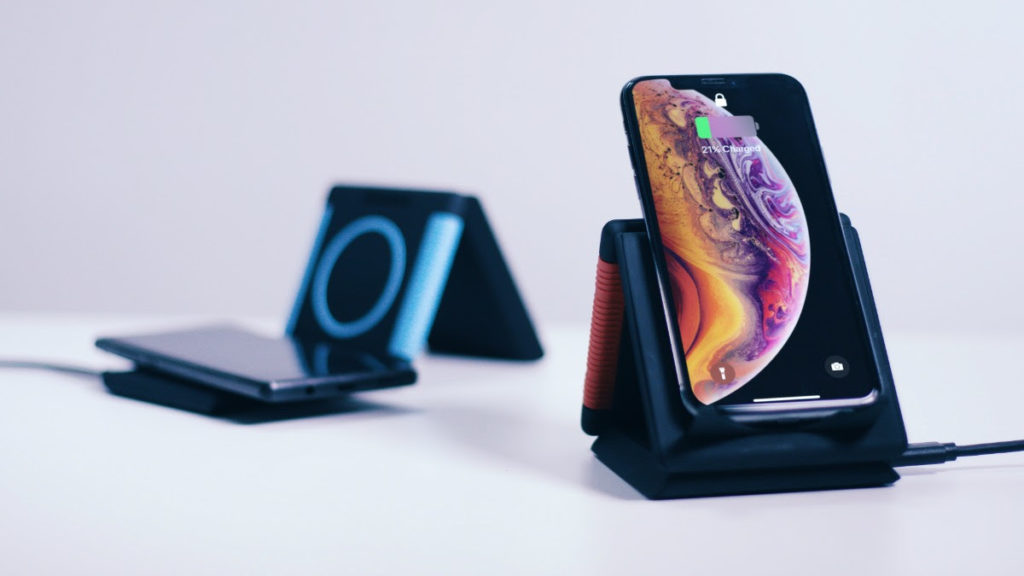 Ok, this is a little embarrassing, but I had a flip phone in high school.
Sure, it didn't have Uber, Snapchat, or Google Maps, but that battery lasted FOREVER!
Phones these days are exponentially better than they were then, but their battery lasts about as long as my New Year's resolutions.
So you need a charger that can go anywhere and do anything.
This 3-in-1 folding wireless charging pad charges ANY Qi-enabled device lightning fast.
Its supremely portable, compact design makes this the perfect solution for tech-loving travelers on the go.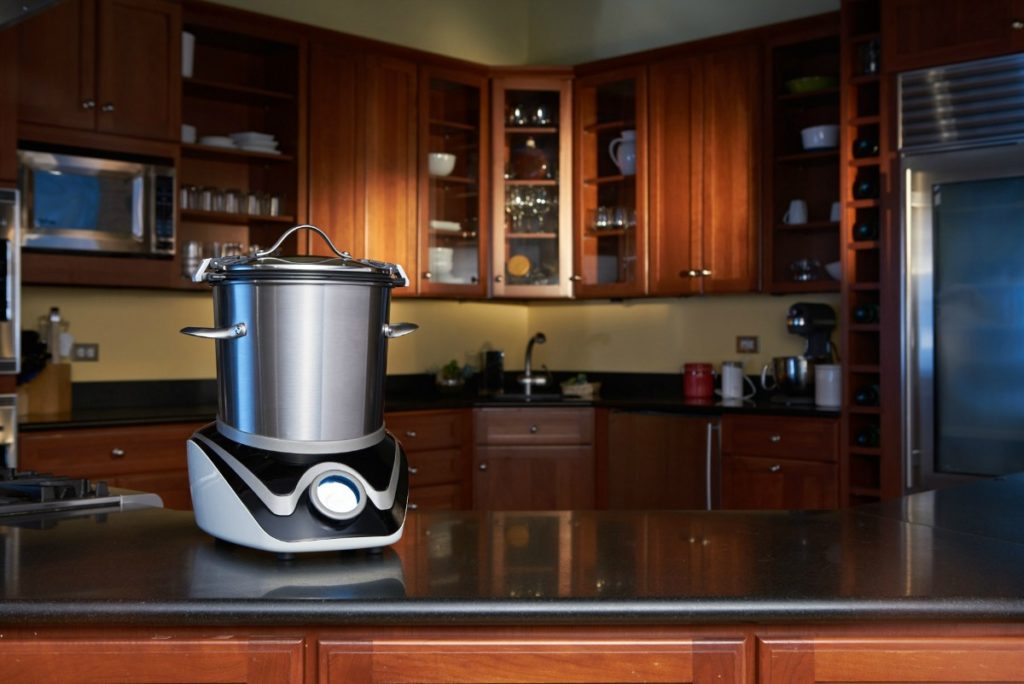 True story: One time I accidentally left a crockpot on high for 32 hours.
Was that chili incredibly overcooked? Yes. Did I still eat it? Yes.
This revolutionary kitchen device is like a crockpot on steroids.
It features automatic stirring, precise temperature control, and 8 highly-versatile cooking modes to ensure every meal is cooked absolutely perfectly.
Its smart technology constantly monitors your food and even sends your phone an alert when it's done.
Unless you have the time to watch your food like a hawk when it cooks, consider grabbing this unique smart cooker for your kitchen.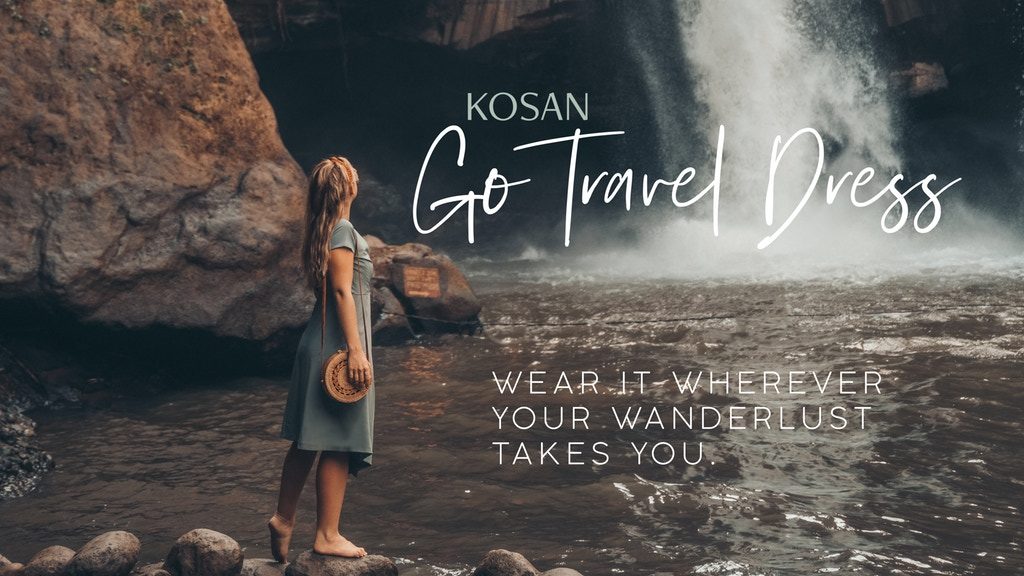 Here's what that stunning Instagram picture of your best friend in Thailand doesn't show you: The 4-hour bus ride in 90° degree heat to get to that breathtaking waterfall.
While absolutely wonderful, travel isn't always glamorous.
And when suitcase space is tight, sometimes your outfits have to sacrifice style for versatility.
But what if you could have both?
Simply put, this is the most stylish, functional travel dress ever made.
Its 14 travel-friendly features include four convenient pockets, two adjustable lengths, and moisture-wicking, odor-resistant fabric that lets you wear it for days without washing.
P.S. There are only a handful of early bird deals left, so don't wait around to grab this ultimate travel dress for your next trip!

October 28th – November 1st
---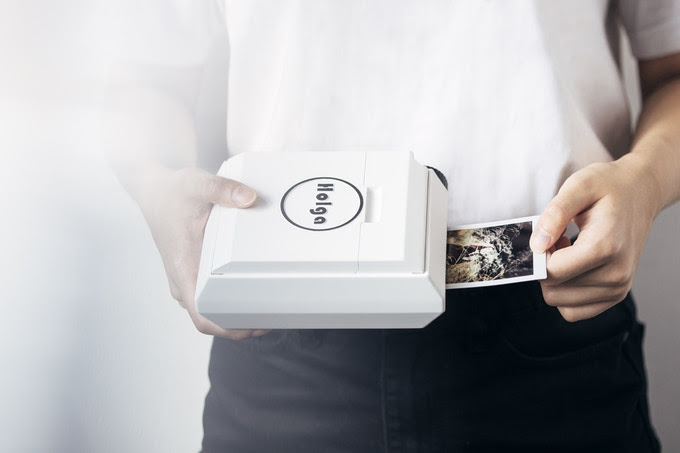 Somebody hit up David Blaine because this sh*t is MAGIC!
Pull up a picture on your phone, place it on this sleek device, and BOOM, it prints it for you.
You don't need electricity or WiFi. Heck, The Holga Printer doesn't even have a battery.
I have no idea how this thing works. I just know I want one.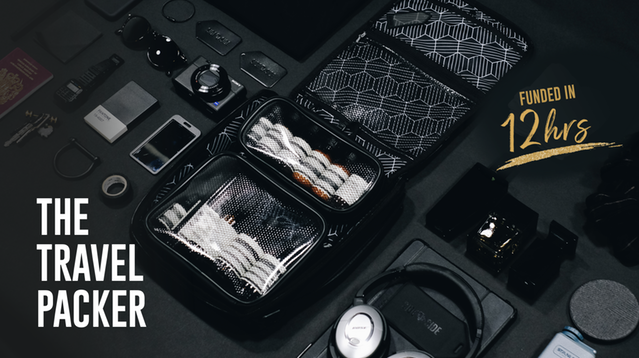 Last month, TSA flagged my bag and pulled me aside for a full search.
I realized that I might be in trouble when the screener yelled, "SUPERVISER!!!" at the top of his lungs.
Apparently my contact solution set off their machine, but that doesn't really matter.
What DOES matter is that they forgot to put my toiletry bag back!
So I'm in the market for a new one, and baby, I just found it!
This brilliantly designed travel bag gives you instant, easy access to everything you need.
With waterproof compartments and detachable dopp cubes, it's truly the ultimate toiletry bag.
P.S. Its unique shape takes up WAY less space in your suitcase, too.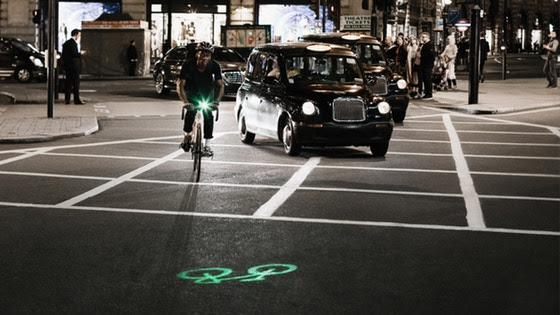 Some drivers have an incredibly loose definition of the term, "Share the road."
As proven by the fact that 80% of accidents happen when a biker is simply riding straight ahead.
So what's the solution?
A neon orange jumpsuit and megaphone attached to your ride?
No! It's this revolutionary bike light that projects your bike's image 20 feet ahead, increasing your footprint on the road and protecting you from driver's blindspots.
Bike share programs from New York to London are using the Lasterlight Core.
And if you're serious about bike safety, you should too.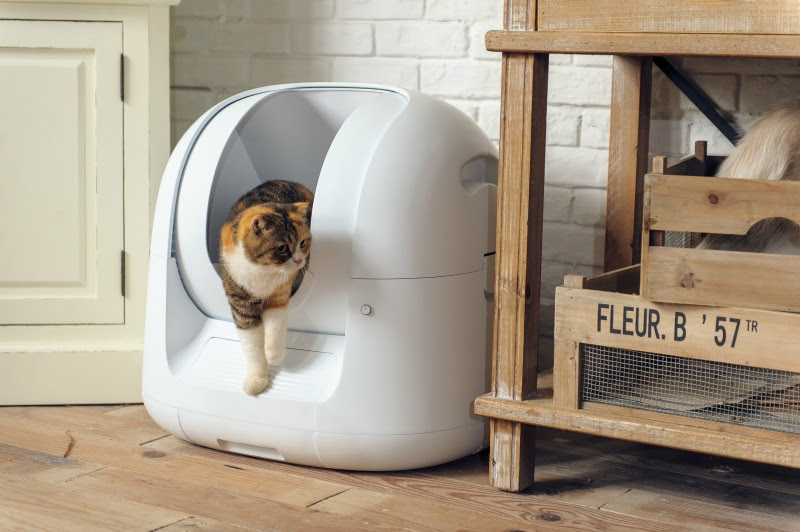 Do you enjoy scooping your cat's poop?
(Bet you didn't think anybody would ask you that today, huh?)
The answer is probably no, which means that cat owners everywhere should be jumping for joy at this revolutionary new invention.
This high-tech litter box automatically cleans itself, neutralizes odors, and gives Mr. Fluffles the bathroom he's always deserved.
It even monitors your cat's health.
Footloose is trending to raise $2.3 million, which would make it the 4th most popular Kickstarter campaign of the entire year.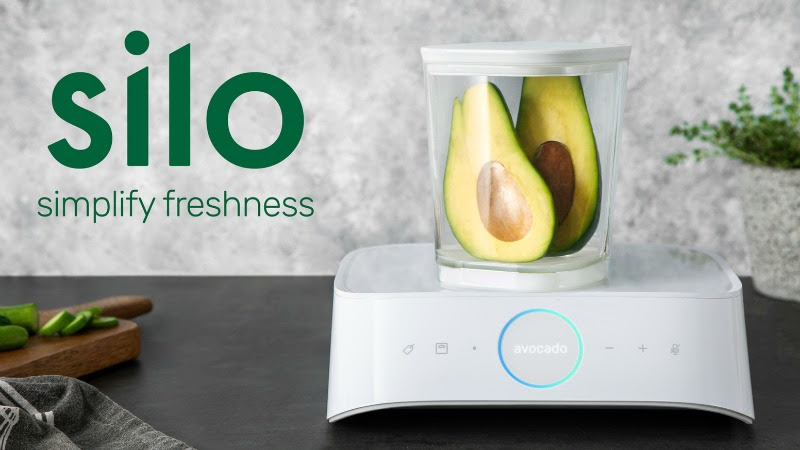 I found a perfectly ripe avocado in the fridge two days ago.
It was the best 10.2 seconds of my life.
Fresh produce is great and all, but it lasts for about as long as my patience at the DMV.
Half of all produce ends up in the garbage, but what if it didn't have to?
These vaccum-sealed containers keep any food amazingly fresh up to 5x longer than standard Tupperware.
They're exceptionally easy to use and open with the touch of a button when you're ready to eat.
Alexa even tells you if your food's still good.
The food storage solution of the future is here now, and it's called Silo.

October 20th – October 27th
---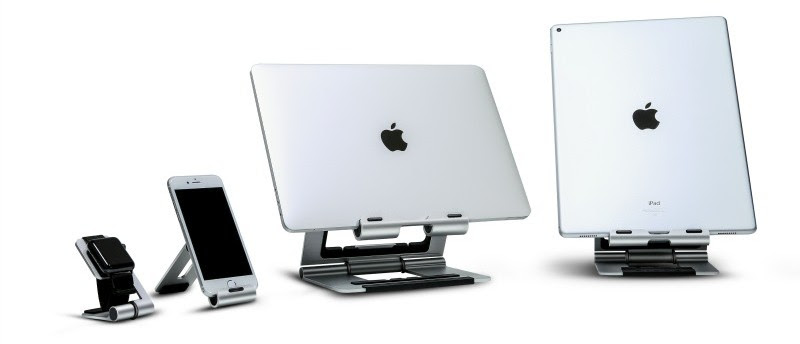 My computer's fan sounds like a jet engine taking off by about 10 AM everyday.
I mean that thing's hotter than those metal slides we used to play on as kids.
And those would burn the crap out of your backside.
Luckily these sleek tech stands are here to help.
They keep your devices refreshingly cool, and let you type in a more comfortable position all day long.
They're supremely portable, easily adjustable, and fit just about any device on the planet.
So snag one (or all three) today to give your device's fan, and your back, a much needed break.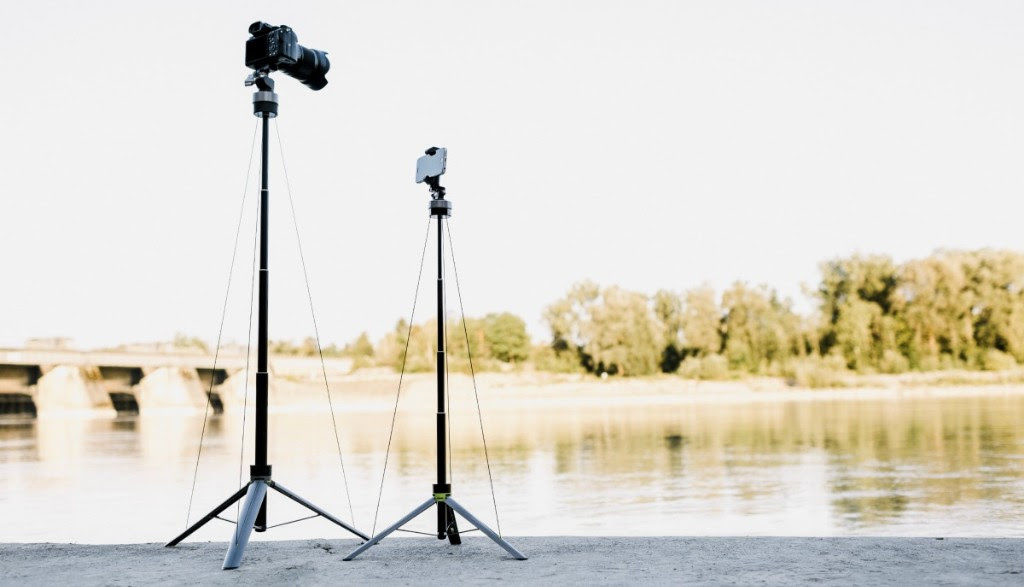 Most of my pictures look like they were taken with a potato rather than a camera, but I'm pretty sure this will help.
With a high-grade aluminum base, heavy duty Kevlar ropes, and a universal camera mount, this lighting-fast collapsible tripod gives you unparalleled versatility in the palm of your hand.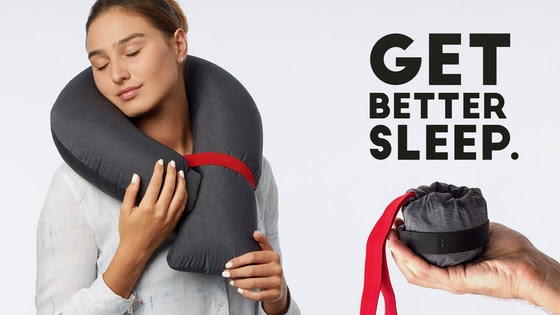 Oh, you forgot your travel pillow and need to buy one from the airport?
That'll be $127, sir.
Skip the duty-free store and bring this brilliantly designed travel pillow on your next trip.
It's ridiculously comfortable and absurdly compact, making it the perfect partner for frequent travelers.
You may or may not still wake up drooling on your seatmate's shoulder, but at least with this your neck won't feel like it was whacked with a crowbar!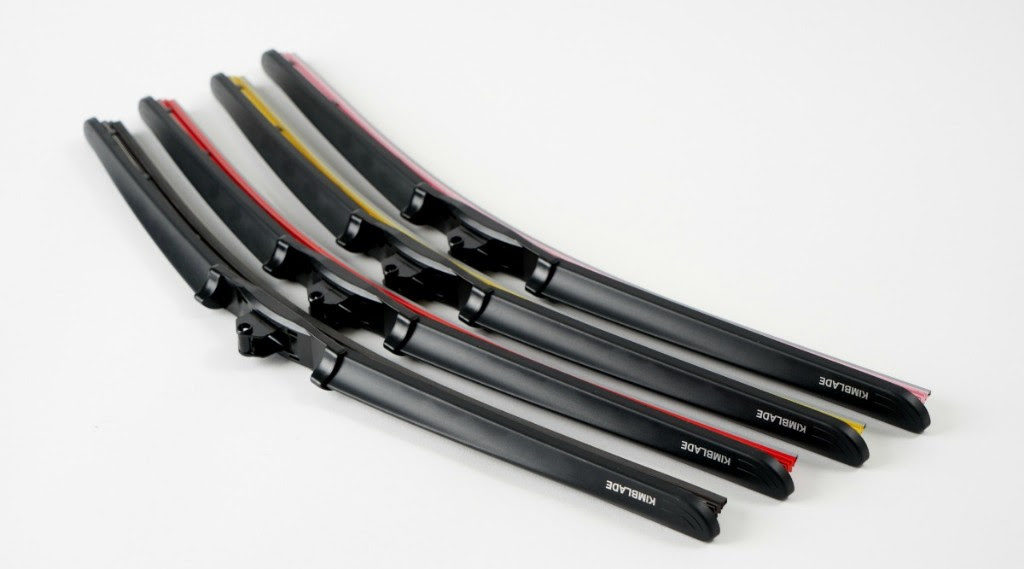 My car was made in 2002, which means that it literally has a cassette player.
You know what else is 16 years old?
My windshield wipers.
So flipping over that Dixie Chicks cassette in the middle of a rain storm is pretty dang dangerous for me. Or at least it used to be.
The unique shape of these ultra-premium wiper blades offer unmatched performance that whisks away nearly 100% of rainwater almost instantly.
Their advanced silicon material applies a thin layer of water repellant coating, too, helping your windshield stay clear in the heaviest of downpours.
Sure, my car still won't have power windows.
But hey, at least my windshield wipers will be state-of-the-art!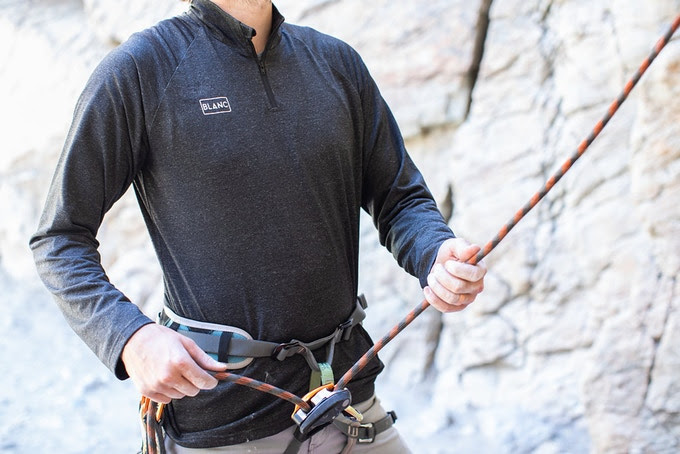 It's getting to be that time of year again.
When it's harder and harder to leave my warm, soft bed and face the cold, cruel world outside.
But maybe that's because none of my shirts can do what this one can.
This ultra-soft pullover lets you find your perfect temperature no matter how cold it is outside.
With three easily adjustable heating modes, this stylish fall staple gives you toasty warm, long-lasting heat anywhere — from the backyard to the ski slope.

Want these awesome projects delivered directly to your inbox?
Sign up for the HypeSquad.
October 12th –  October 19th
---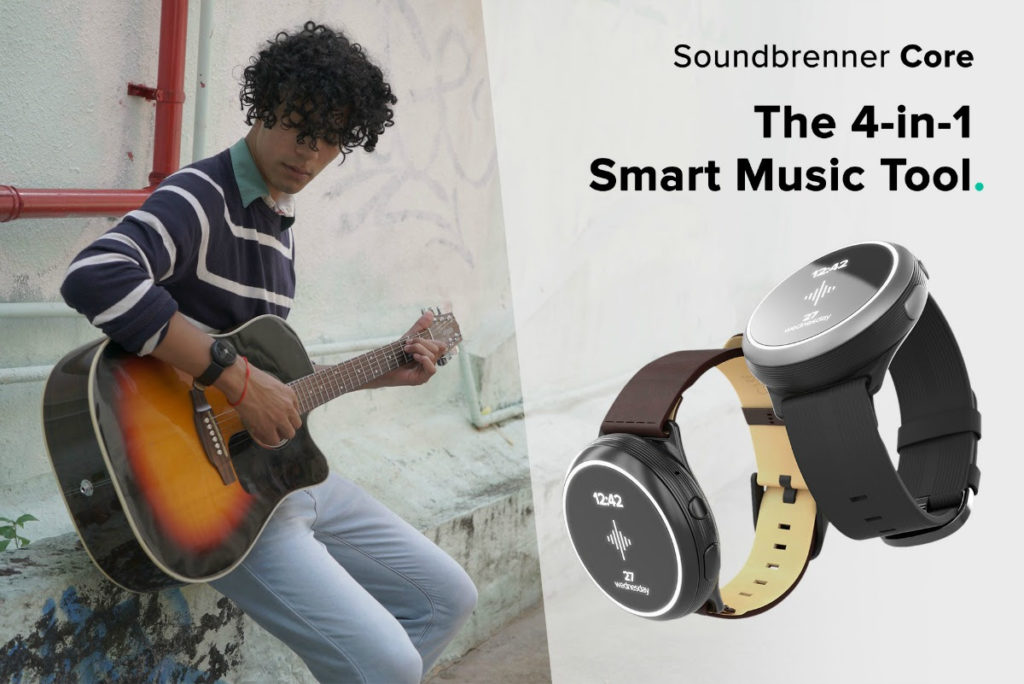 I have about as much musical talent as a tone-deaf muskrat, so I never really made it past the recorder stage in middle school.
But even I would sound pretty damn good with this thing.
It's an exceptionally versatile device designed to help bands and musicians perfect their sound by tracking just about every musical measure there is.
It delivers 7x stronger vibrations to help you keep the beat, and stay in tune no matter where you are.
This highly portable super tool is basically like carrying around Jimi Hendrix on your wrist so don't miss out on your chance to grab yours today.
P.S. It's a pretty ballin' smartwatch, too.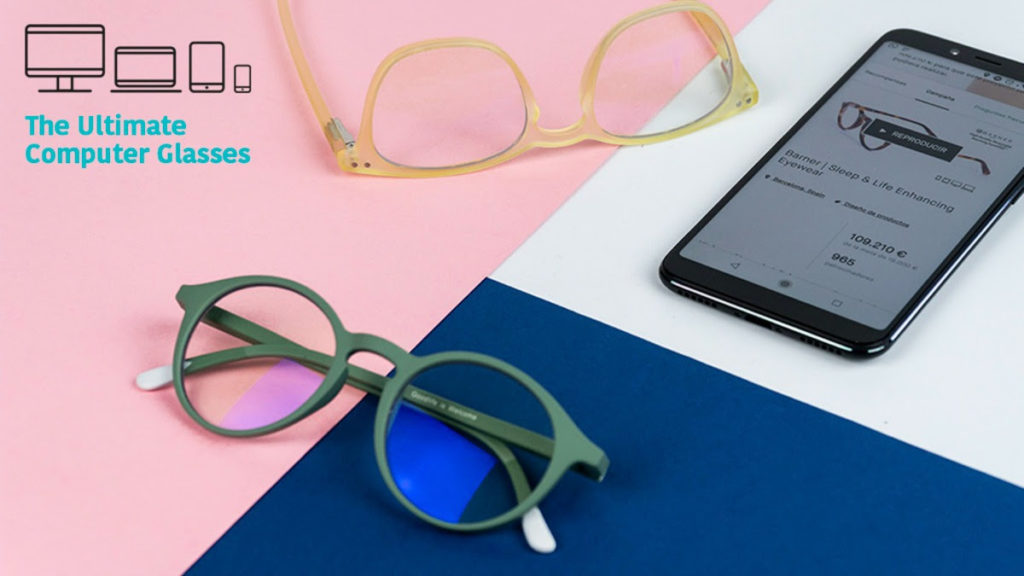 As Dwight Schrute so eloquently put it, "The eyes are the groin of the head."
So it's probably a good idea to protect them.
These incredibly lightweight glasses block harmful blue light emitted from computer screens.
Letting you check your fantasy football lineups at work worry-free.
Their ultra-flexible polycarbonate frames fit any head shape with ease giving you a stylish alternative to traditional computer glasses that won't break the bank.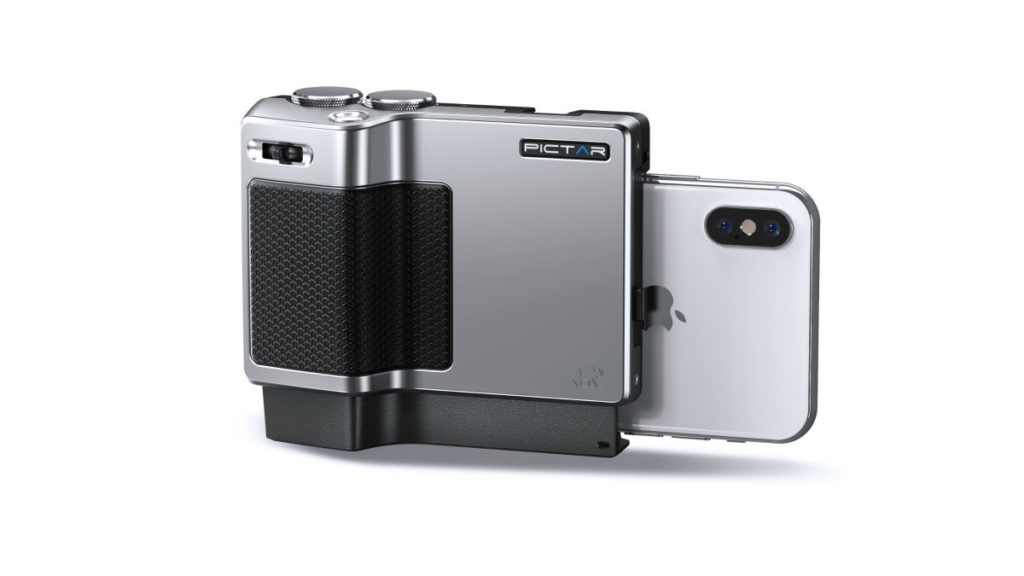 Digital cameras are selling about as well as typewriters right now.
And since it isn't 1953, that's not a good thing.
Phone cameras have gotten insanely high-tech, but what if you could make them even better?
Pictar Pro is a revolutionary device that enhances any phone's photos.
Simply slide it in place to unlock dozens of tremendously useful features that'll have your iPhone pictures looking like they were shot with a $4,000 camera.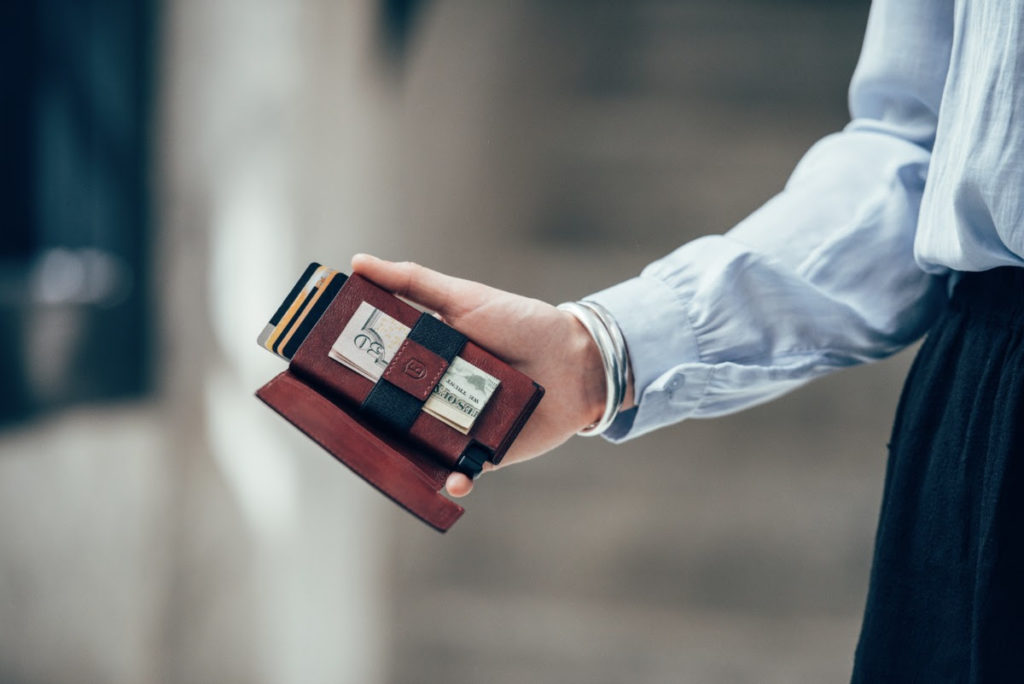 December 2017: "Buy all the Bitcoin you can!"
October 2018: "Well, sh*t."
Digital currency may very well be the future. But right now?
Cash and cards are still undisputedly king.
Carry them in style with this high-tech slim wallet that features GPS tracking, quick card access, and a premium look that CNN called, "The smartest wallet ever made."

Want these awesome projects delivered directly to your inbox?
Sign up for the HypeSquad.