Ever wonder what it takes to have a product go viral? Well speak to people's stomach's and you will be off to a good start.
DipClip
, the cupholder for your sauce that clips onto your car's air vent, has taken the internet by storm while revolutionizing on-the-go snacking. With public relations hits and strategic ad placements, DipClip has been put on nearly everyone's radar.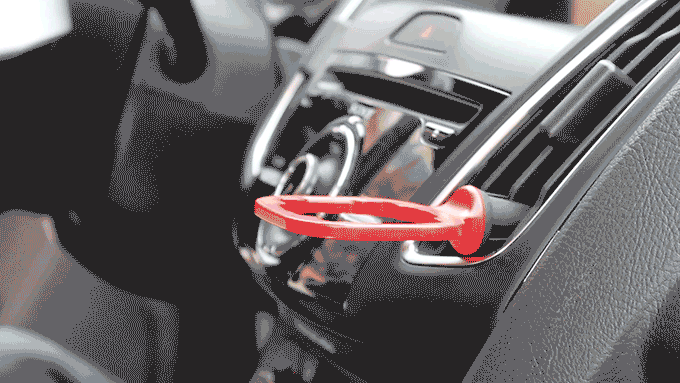 With shares from thriving internet influencers and rampant consumer interest, DipClip's traction has continued to evolve.
 Cheddar's DipClip Facebook Video Over 20 Million Views
Cheddar, a popular video news site, shared DipClip's revolutionary product via a
short video
, and viewers took it from there. With a never-ending chain of viewers tagging their sauce-obsessed friends, constant reposts, and over 80,000 shares, it has captivated an attentive audience.
UNILAD's Facebook Video Post Over 10 Million Views
Other trusted sources, such as UNILAD, caught wind of DipClip and have also
shared it with their audience
. Readers have latched onto the sauce dipping device and facilitated a platform for a snacking discussion with 24 million views.
We all know a drive-thru fiend who would love this in their car 😍😍

Posted by UNILAD on Tuesday, November 21, 2017

Although some are thrilled about the on-the-go dining tool, others have their criticisms. Some say that DipClip is only contributing to health issues within the U.S., by encouraging people to eat fast food on the go. However, that skepticism isn't stopping this product from gaining more backers.
Impact of Viral Facebook Posts on Kickstarter Campaign
According to the DipClip Kicktraq Chart, the daily pre-order revenue for the DipClip campaign went up significantly after the videos started to go viral.


Whether you're a supporter or not, you can't ignore the success that has been achieved so far. DipClip has generated over $30,000 from the campaign and continues to grow.
Want to get your hands on a DipClip? Check out their campaign
here.