It has been a LONG time since I've been this excited about lamps.
Ok, let's be honest, I've never been excited about lamps before.
But these Electric Paint Lamps are seriously cool.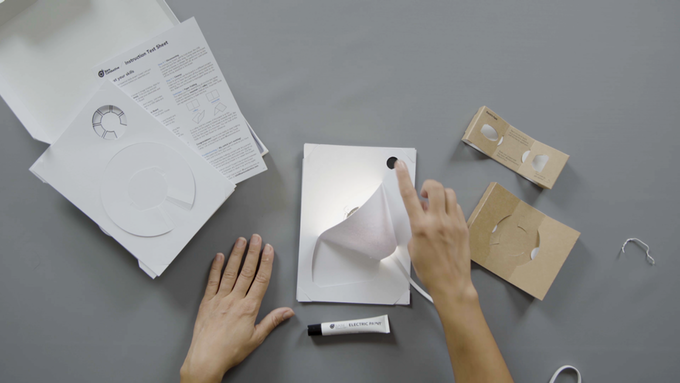 Don't ask me how Electric Paint works – I have no idea. But by the looks of things, you can use it, a Light Up Board, and some paper to make 3 different types of lamps with their kit.
What can you make?
Touch Lamp
Dimmer Lamp
Proximity Lamp (e.g. the closer your hand gets to the lamp the brighter it gets).
You use their special Electric Paint to create different controls for the lamp. So to make the Touch Lamp, you paint a little dot on the paper and voila, you have yourself an on/off switch. Connect their Light Up Board, add a power source, fold some paper – and you've made your very first lamp.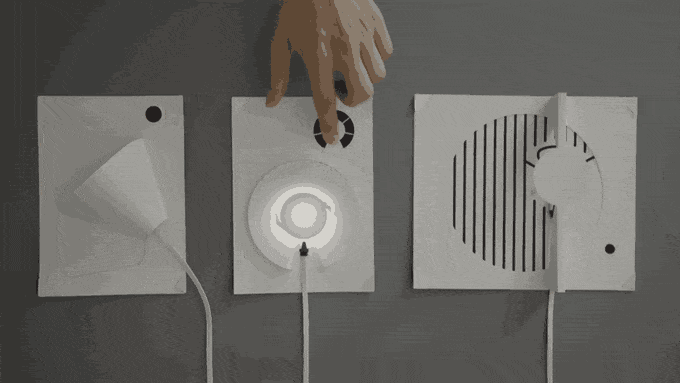 Tell me more about Electric Paint
The lamps themselves are a fun, simple arts and crafts project for adults or kids, but the most intriguing part of this project is the Electric Paint itself. Simply put, this stuff is SWEET. And using it to make lamps is clearly just scratching the surface of what it's capable of. I have a feeling we'll all be hearing a lot more about Electric Paint soon, but until then check out this video to see what else it can do.
Check out the Electric Paint Lamp's page here.