"Pshhhh, nice try bro, but I already have a flashlight."
Look I know what you're thinking, I do.
Why would you get this flashlight when you have a closet full of the things at home?
Heck, some of them even have working batteries, too.
But here's the thing… this isn't your average flashlight.
It's the greatest flashlight ever made.
Here's why:

You like features? The DanForce G1 Pro's got 'em
Here are the DanForce G1 Pro's best features:
1. It offers 6 insanely bright lighting modes.
2. It features a super clutch built-in charger for your phone.
3. Oh, and this flashlight literally cannot be destroyed.
Seriously.
They set it on fire, boiled it in water, then ran it over with a truck in a video on their campaign page.
And it still worked like a charm.
So this Kickstarter flashlight sounds pretty legit, right.
So what's the catch?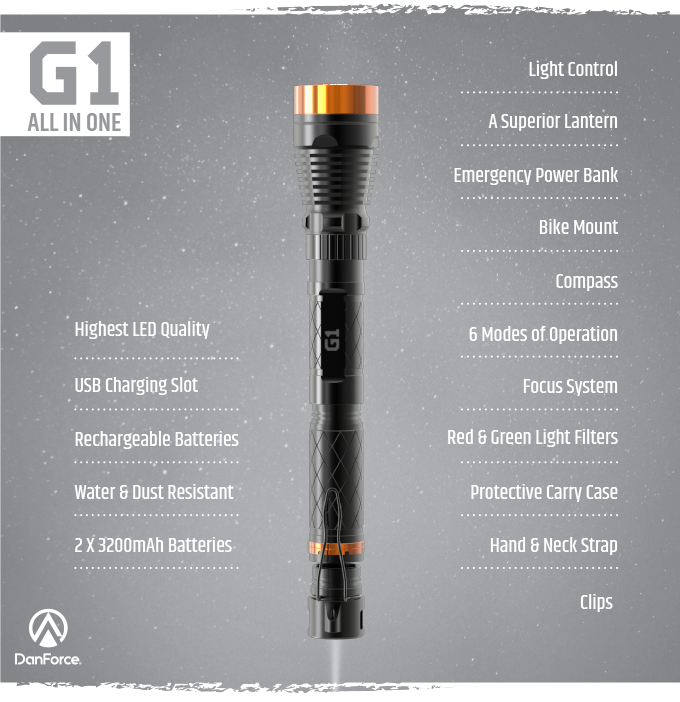 More sweet features coming your way
Plot twist: There is no catch.
The DanForce G1 Pro is the real deal.
But in case you're not convinced, here are some more reasons why you should get this flashlight:
1. It's completely modular, so you can extend its battery life in seconds.
2. There's a built-in compass. (Even though I sure as hell wouldn't be able to use it to get home.)
3. It transforms instantly into an absurdly bright lamp, too.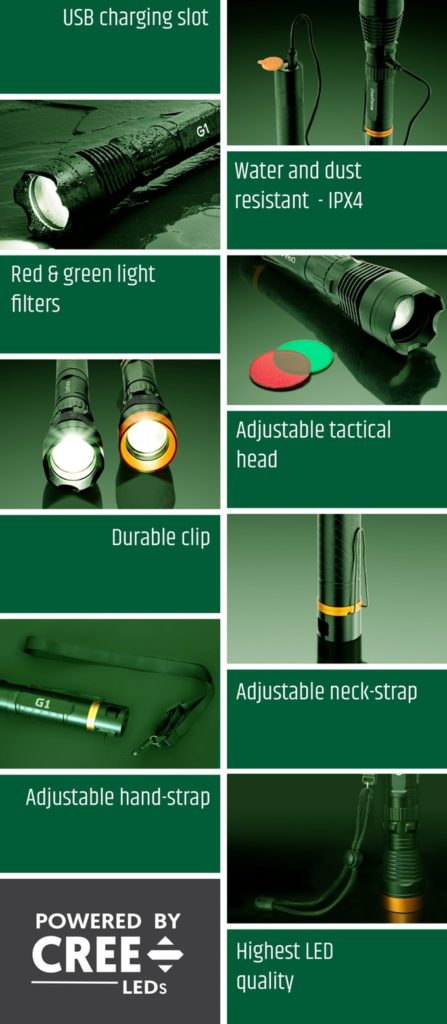 Get your early birds while they're hot
There are a limited number of early bird deals left.
So snag your DanForce G1 Pro before the lights go out on their campaign.
Oh man, that was a dumb pun.
Anyway, go get this flashlight!


---
Enjoyed this post? Join the HypeSquad and there's more where that came from!