Well, Mom and Dad, the times they are a-changin'.
Furby, Bop It, and Etch A Sketch are gone.
And now your kids are asking you where the charger went for their $800 drone.
It's not good or bad – just different, I guess. But the toys your kids play with now look a heck-of-a-lot different than they did when you were a kid.
It's 2018, and everything has a screen and updates and software. It all beeps or buzzes or chimes.
Well, most things.
Meet MUtable 2.0 – a kids play table whose most valuable feature isn't so much what it has…
But what it doesn't.
MUtable 2.0 – An update on the original?
MUtable's first all-in-one play table raised nearly $275,000 last spring by playing up the fact that it wasn't focused the newest technology.
And that, my friends, is a refreshing take on a modern kids toy.
The first version was definitely similar to MUtable 2.0, as it also offered interchangeable playing boards, adjustable table and chair heights, and a convenient clean-up bag.
So what makes MUtable 2.0 different from other play tables?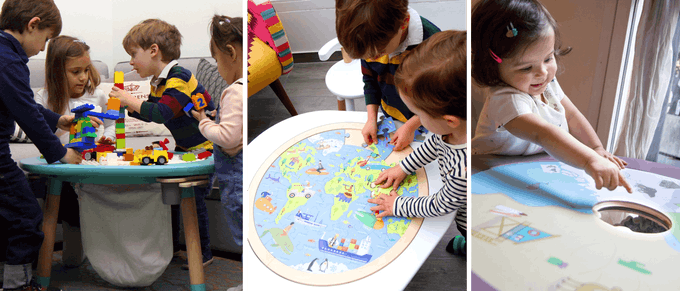 MUtable 2.0's Versatile Features
Here's what you're getting with the MUtable 2.0 bundle:
MUtable Play Table – A well made play table with 4 adjustable heights. So as your kids grow, so will this. They also offer chairs with adjustable heights at a higher reward level.
Playboards – 4 double-sided playboards that stack on top of each other.
Games – 10 games that fit on top of the various playboards.
Storage Bag – A toy storage bag so that you don't step on a forgotten LEGO at 2 AM on your way to the bathroom.
Table Extension – Increase your playing area with a convenient table extension. This is a notable additional feature exclusive to this version of MUtable.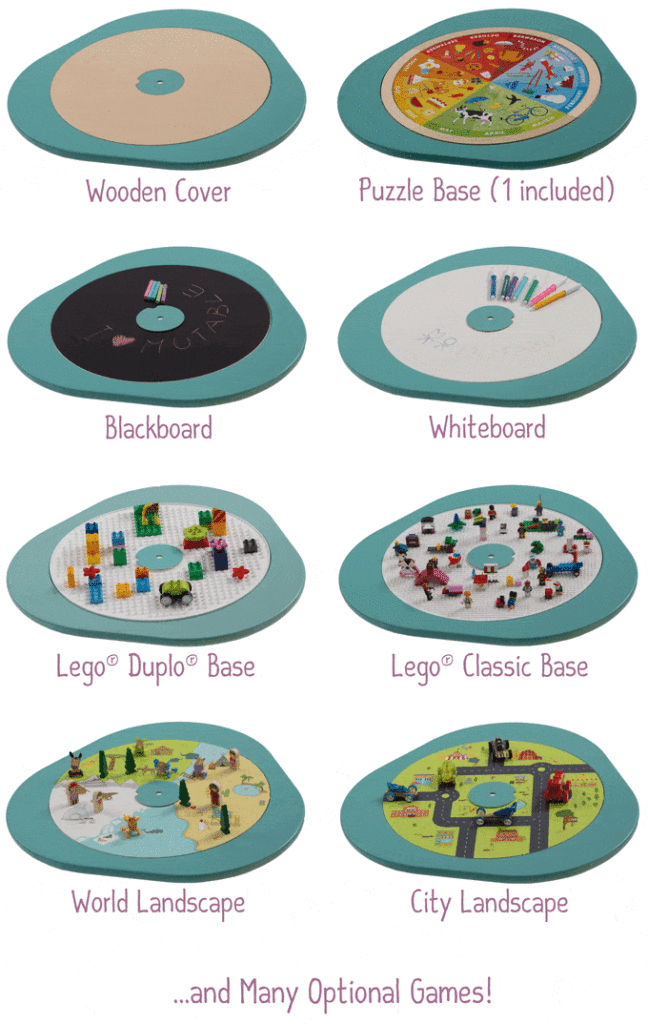 Is MUtable 2.0 worth the price?
As with everything in life, you get what you pay for.
This is a well made (and brilliantly designed) play table that your kids will be able to use from birth through much of their childhood.
MUtable 2.0 packages start at around $200, and as with every project on Kickstarter, the earlier you make the purchase, the less you'll pay.
But at the end of the day, you're not really paying for the plastic or wood or glue that make up the physical play table.
What you're really buying is a Saturday morning spent drawing with your kids.
Memories.
That's what you're really getting.
And for a parent, well, those are priceless.