I think about a lot of things while taking a shower…
Like why do olives taste so bad?
Who really killed JFK?
And is that a cancerous mole on my chest?!
(Or just another leftover chocolate chip?)
But all of that thinking takes time — AND wastes a lot of water.
Good thing they invented the Nebia Spa Shower 2.0.
A Kickstarter miracle that uses a whopping 65% less water than regular showers.
Here's our full review of the Nebia Spa Shower 2.0.
1. Save a boat load of water, you know, for the planet & stuff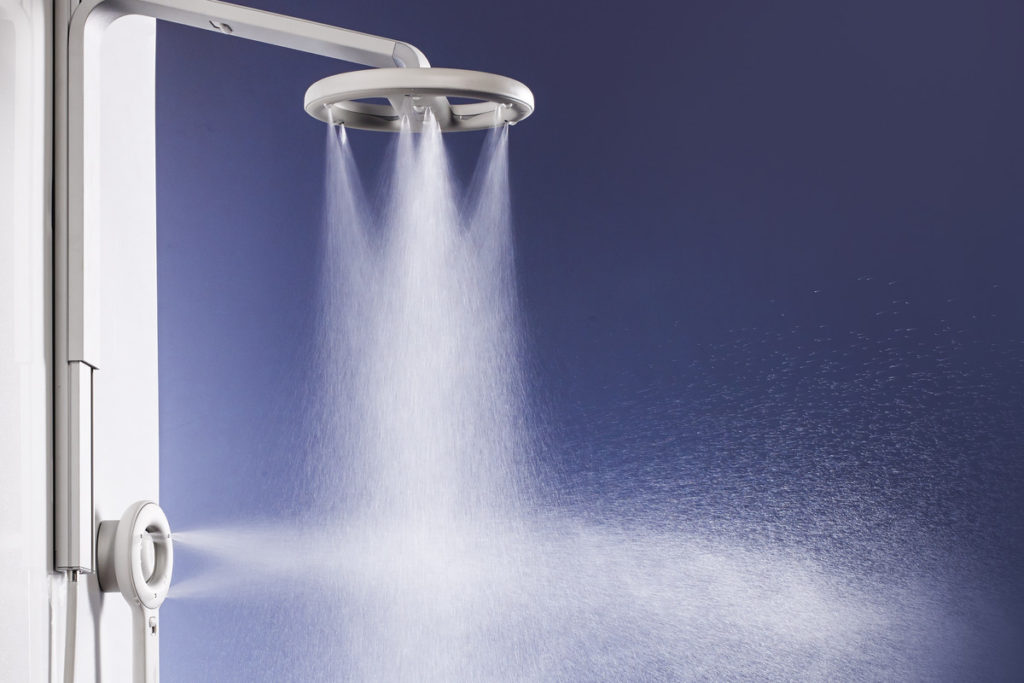 I used to take a lot of baths.
But then my mom sat me down one day and told me something that I'll never forget.
She said, "Grant, you're a 25-year-old man, you should be taking showers."
And that's when I knew my childhood was over.
As you may have known, baths use 7x more water than showers.
But the Nebia Spa Shower 2.0 uses 65% less water than traditional showers.
So you're basically single handedly stopping global warming by buying this thing.
2. Nebia Spa Shower 2.0 is like the first version on steroids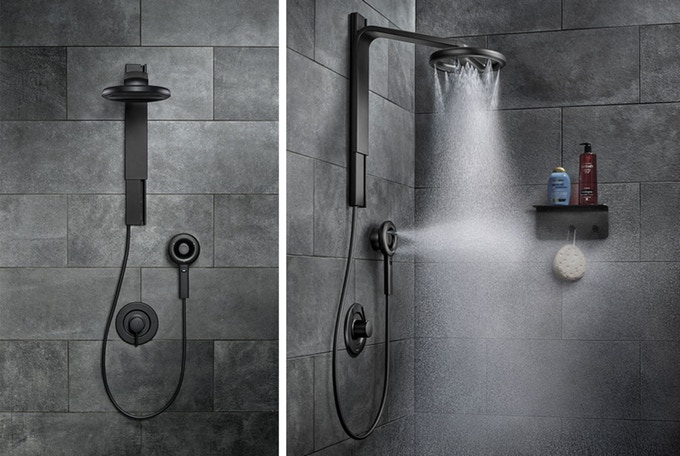 Nebia raised $3.1 million with their first campaign back in 2015.
Then they became enlightened at some point over the next four years and produced a FAR superior product this time around.
Nebia 2.0 features vastly upgraded hardware, a jaw-droppingly sleek design, and an undeniably cool shower experience that has no equal.
3. Let there be light!!! (and warmer water)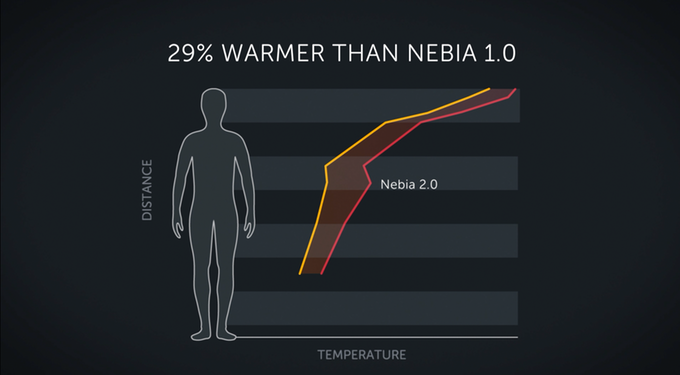 My girlfriend likes taking showers in water roughly as hot as the surface of the sun.
Good news for her, Nebia Spa Shower 2.0 offers water temps 29% warmer than its predecessor.
So you can look forward to wonderfully warm showers.
Even if I'm experiencing 3rd degree burns.
4. Enjoy 2x wider water coverage
Does that mean you'll be able to shower twice as fast?
No clue.
But it definitely seems like a good thing.
5. Water droplets comin' in hot
The Nebia Spa Shower 2.0 shoots water droplets at you faster than Dale Jr. comin' around turn 3 of the Daytona 500.
It features, "3x faster water droplets for 3x greater rinseability."
(Whatever that means.)
One thing's for sure, though.
This feels like a spa.
The water acts more like a gentle rain than the torrential downpour that you can expect with standard shower heads.
6. Use their water-saving's calculator (it's absurdly fun)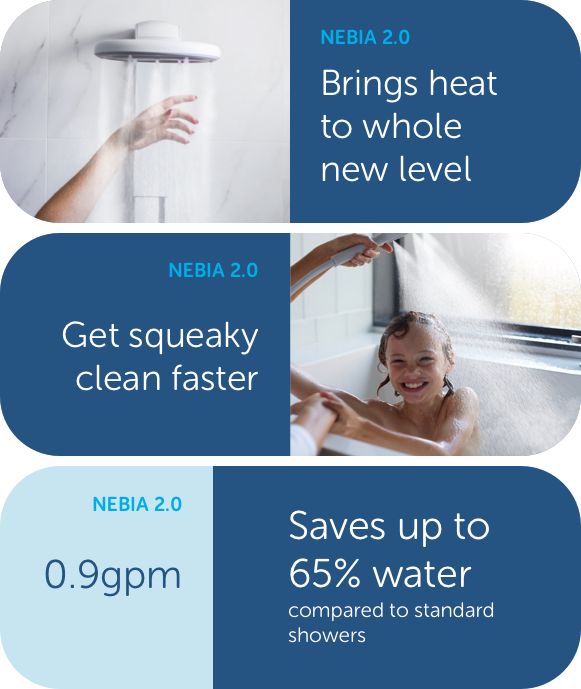 I may or may not have been playing with Nebia's water-saving's calculator for the last 2 hours.
Who needs a PS4 when you can play with this thing?!
The beauty of this shower system is that it'll actually save you money over time.
Because you're using far less water per shower, which truly does add up as the months go by.
7. Nebia's smart shower literally pays for itself
Use that calculator and you'll see for yourself.
This is a NO-BRAINER.
You'll feel great, help save the planet, and make your neighbors ridiculously jealous.
P.S. They still have a handful of $349 early bird deals left, too, so don't wait around!

---
109,000 people have already joined The HypeSquad. Have you?