What is that thing, a newly designed Coke can?
An incredibly misshapen bowling ball?
A supremely modern looking lump of coal?
Projectors have come a long way since 2008
I had a friend in high school with a projector in his basement instead of a TV.
That thing cost like $3,000, and had a picture quality equivalent to my eyesight before I put my contacts in this morning.
Needless to say, 2008 projector technology wasn't the greatest.
But the last ten years have brought a rush of much-needed technology upgrades.
Projectors slimmed down, increased their picture quality and brightness, and drastically fell in price.
Meaning that right now projectors are better AND less expensive than ever before.
So what makes this one so good?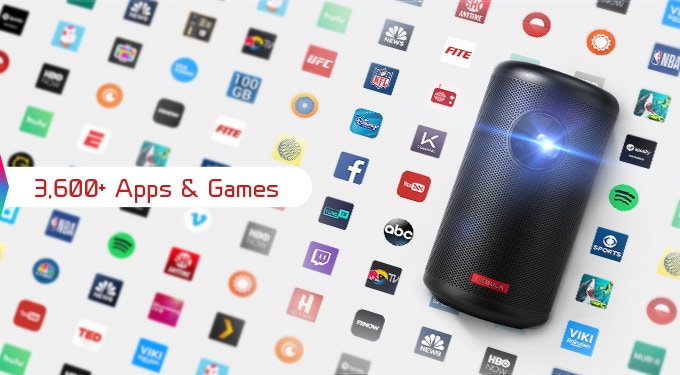 What makes Anker's Nebula Capsule II so different?
Well it's really freakin' bright.
2x brighter than Nebula's last project that raised over $1.2 million on Indiegogo.
Its compact design means you can literally take it anywhere, too.
With a 3 hr battery, you can watch Toy Story 2 AND an episode of The Office without a problem.
The Nebula Capsule II's 100-inch HD screen is crystal clear and lets you access 3,600+ apps.
Which means it's perfect for streaming and gaming.
And unlike those no-name 55-inch TVs you get from Walmart on Black Friday, it's actually built to last.

How expensive is the Nebula Capsule II projector?
Five years ago this projector would cost you over 1,000 bucks.
Today, though?
It's $399 for a limited time.
Is the Nebula Capsule II worth that kind of money?
Well I wouldn't have written this damn article if it wasn't!
Check it out before their campaign ends on December 25th.
Yup, that's Christmas Day, baby.