Jackie Chan once said, "Coffee is a language in itself." If the Karate Kid's mentor says it, it must be true, right? Coffee is one of the few things consumed all around the world that truly brings people together regardless of who we are or what's going on around us. Honestly, everything gets better with coffee am I right?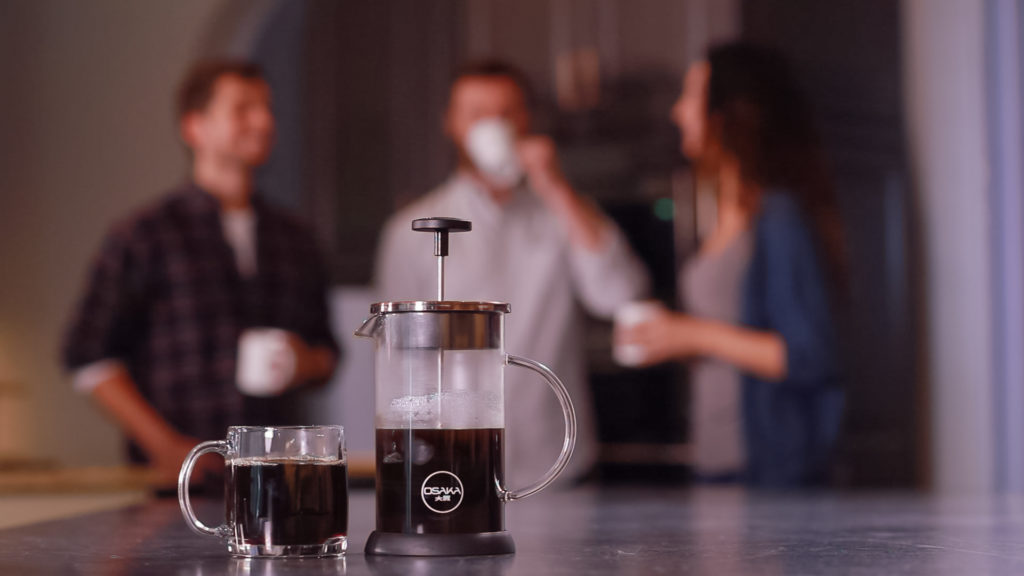 Well, Osaka Coffee just made coffee better with the launch of the Osaka French Press on Kickstarter. I don't know about you, but French pressing is my favorite way to brew coffee. "Why is this your favorite Lindsey?" I am glad you asked.
What's different about French pressed coffee?
French pressing is done through a process called steeping, which creates a more in-depth flavor profile, doesn't allow for impurities, and gives complete saturation of the grounds. All in all, using a French press allows you to get the most out of your coffee.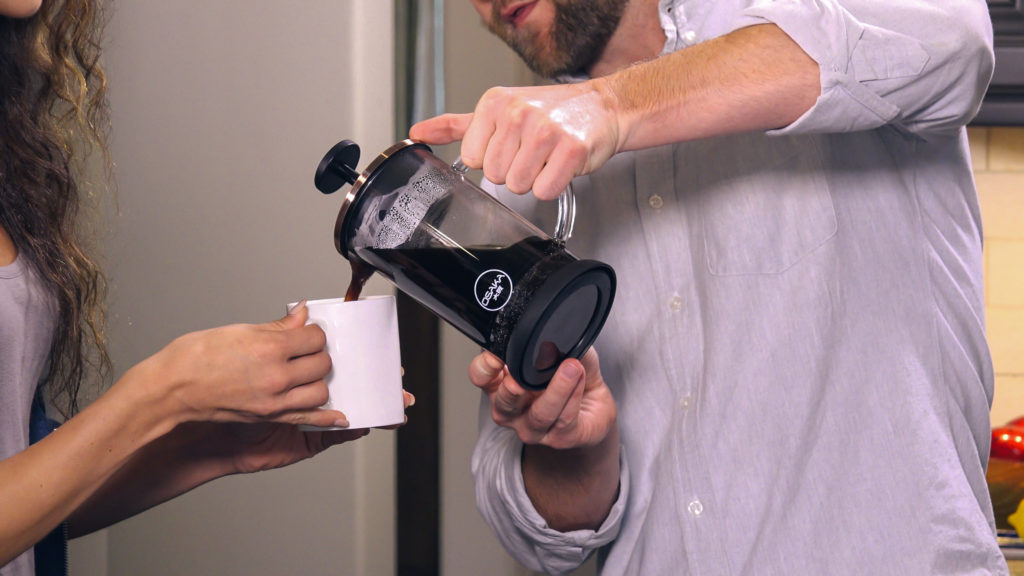 How is Osaka better than a regular French press?
The Osaka French Press reinvents the classic French press in a way that gives you full control of your brew. With their patent-pending press mechanism, it seamlessly separates the grounds from the coffee while also preventing over-extraction.
The result is consistently smooth, flavorful, and full-bodied coffee. One problem with a regular French press is that coffee grounds often slip through making the coffee bitter and gritty. Lucky for us, Osaka included a double-layered seal to prevent grounds from slipping through. With Osaka you get no bitter taste and no over brewing. I really think this is the best French press on the market, and I can't wait to try it myself! The best part? It is very competitively priced!