Look, here's the deal.
We couldn't keep the lights on around here if we didn't use over the top headlines.
(That's how you get clicks, baby!)
So with that in mind, do you really need to know these 9 awesome facts about The Patrol Pant on Kickstarter?
Probably not.
BUT if you're considering snagging these ridiculously versatile hybrid pants, you'll definitely want to read this Patrol Pant Kickstarter review.
---
9 Things You'll Love About The Patrol Pant
---
1. They fit like an absolute dream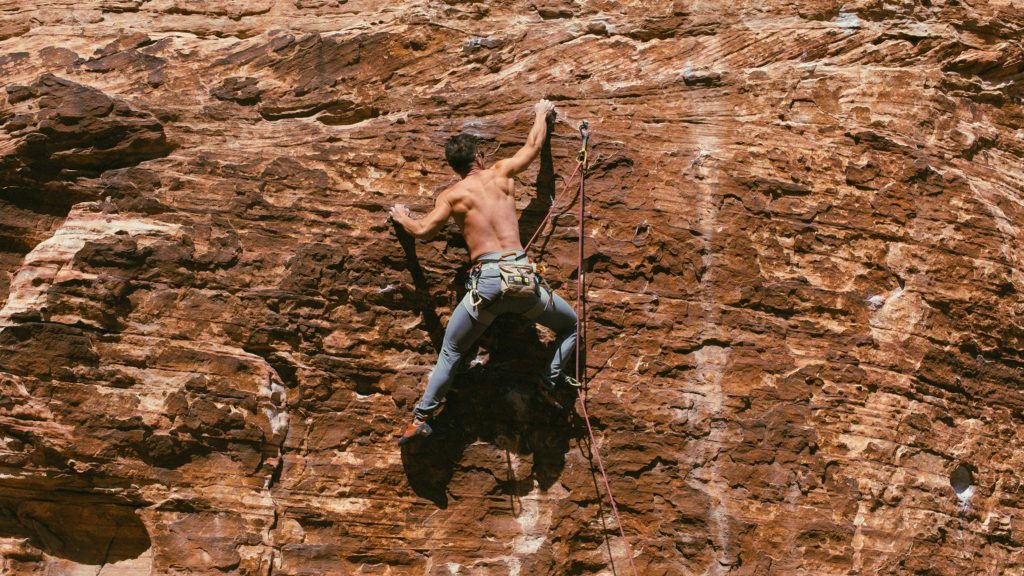 If you've ever tried to squeeze your bulky gams into a pair of J. Crew pants, then you know what true pain feels like.
Those "stylish" pants wouldn't fit the average 12-year-old, let alone a full-grown man.
The Patrol Pant offers a slim cut that stretches.
Meaning that even if you squat 225 on the reg, their supremely stretchable fabric has you covered.
2. The Patrol Pant is 100% waterproof (not just water-resistant)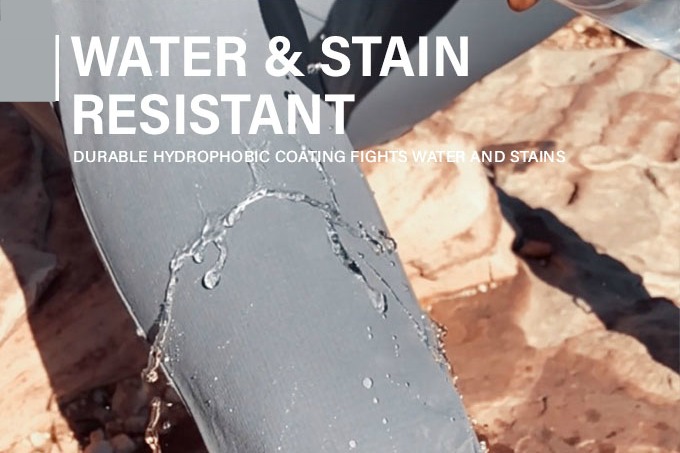 A lot of stuff claims to be "water-resistant" these days.
But what does that really mean?
Essentially this:
Some guy in their marketing department walked from the office to his car in a light drizzle and didn't get absolutely soaked.
The Patrol Pant, on the other hand, is 100% waterproof.
You can dump glass after glass of water on these pants, and it'll bounce right off.
Here, watch this video and we'll show ya:
3. These pants pack into their own pocket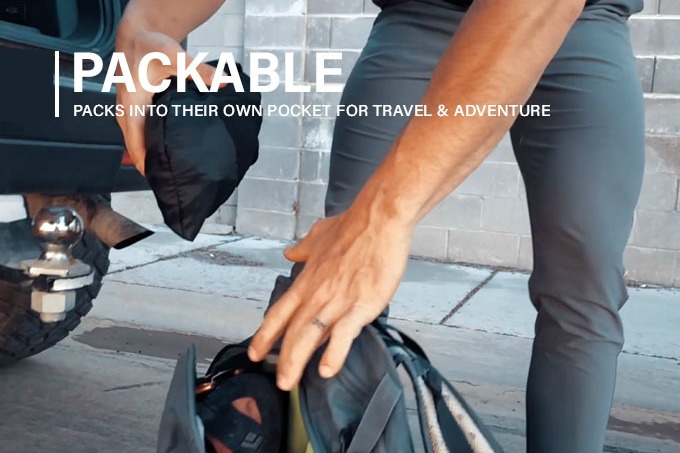 You know that plastic bag full of other plastic bags you have stuffed under your kitchen sink?
Yeah, this feature is sorta like that.
The Patrol Pant actually stuffs into its own pocket for quick & easy packing.
Throw these in your bag for a versatile option on a weekend trip that won't take up too much room.
4. The Patrol Pant comes in 4 different colors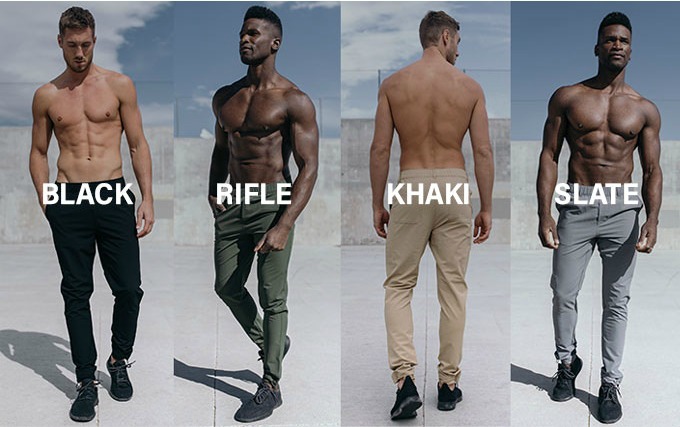 These come in pink, yellow, orange, and red.
JK, that would look terrible.
The Patrol Pant comes in four trendy colors:
-Black (sexy)
-Rifle Green (exotic)
-Khaki (traditional)
-Slate Gray (intoxicating)
(Ok, you can tell I started running out of adjectives there at the end.)
Snag all four colors if you want a pair of pants to match any shirt you own.
Or just get a pair or two…
You're not made of money, after all.
5. They feature amazing 4-way stretch fabric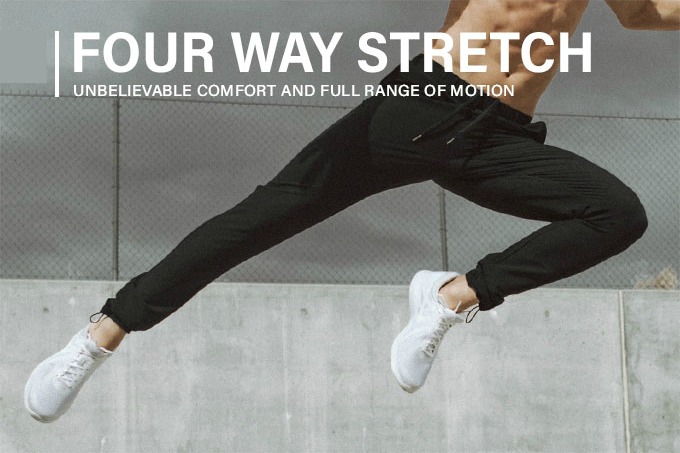 Pshhhh, you mean your pants only have 3-way stretch fabric?!
What a LOSER!
This revolutionary fabric looks like traditional fabric blends, but performs far differently.
It's able to stretch in any direction.
Which gives you unmatched comfort and breathability no matter what activity you're doin'.
6. You can't destroy these pants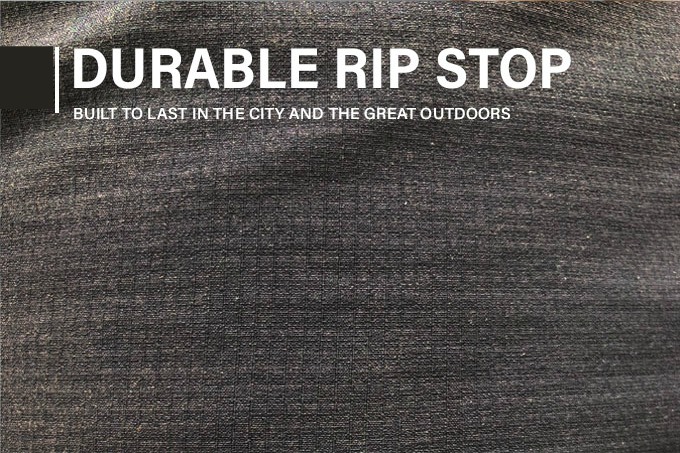 Look, we don't mean that literally.
Don't go hacking at these things with a pair of kitchen sheers or anything just because we said you couldn't destroy them.
What we mean is that these pants are made with a ridiculously tough fabric, which makes it really difficult to rip them.
Haven't you heard of hyperbole before??
Read a book, man!
7. An elastic waistband means you can go ham in the buffet line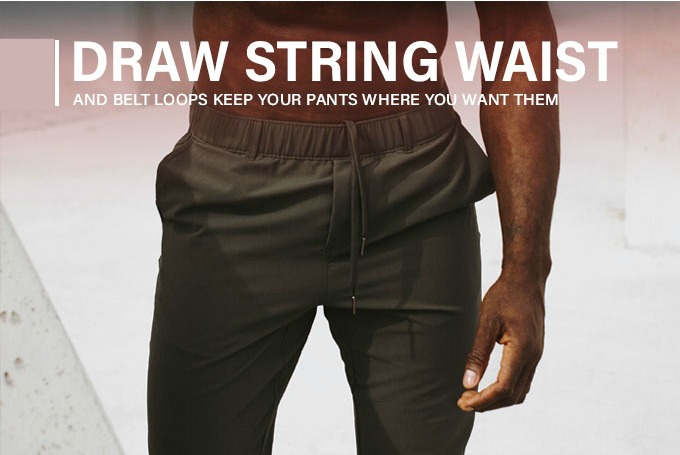 Go ahead, load up on that overcooked prime rib, my friend.
The Patrol Pant features a super stretchy waistband that'll expand no matter how big your plate at Golden Coral.
It comes complete with belt loops, too, so you can dress these puppies up if you want to wear them to work.
8. The Patrol Pants are fully stain-resistant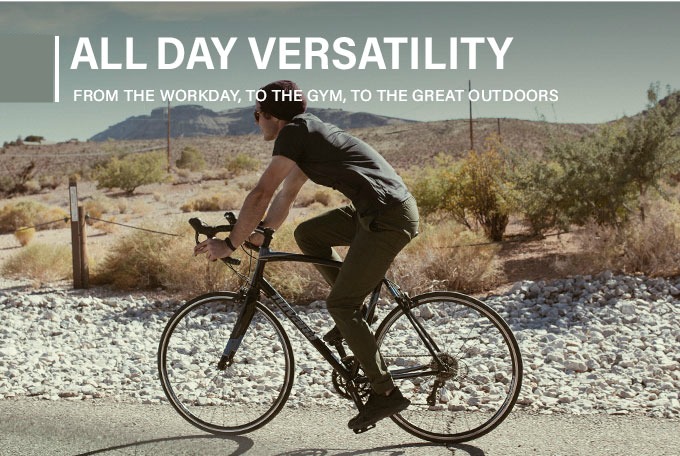 You think you can escape that buffet without getting BBQ sauce on your pants?
Think again!
These pants handle sauce, red wine, and particularly vengeful salad dressings with ease.
Simply wipe them off, and you'll be good to go.
9. Get The Patrol Pant for just $99 for a limited time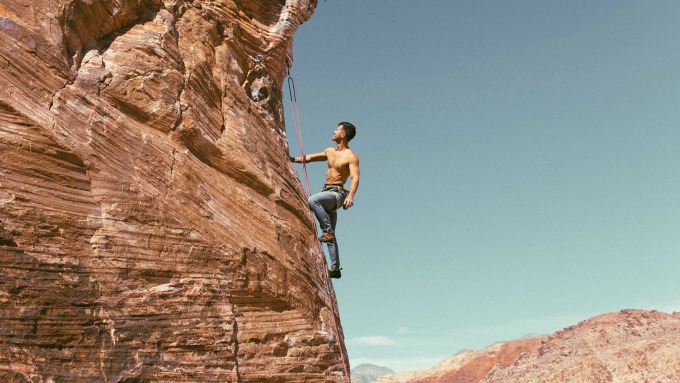 "$99?! I could get pants way cheaper at the store!"
Yeah, and guess what?
Those pants suck.
These are tremendously versatile hybrid pants that you can't get ANYWHERE else.
They're perfect for hiking, exploring, or just chillin' around the house or office.
Trust us, you won't want to take these off.

---
Want awesome projects like this delivered straight to your inbox?
Sign up for The HypeSquad, our hilarious weekly email featuring the 5 best Kickstarter projects + more!