Have you ever owned a terrarium?
I did once, as a kid.
I remember the day my dad brought it home. "Now you better actually take care of this, son," he said.
"I will Dad! I promise!"
Three months later everything inside was dead.
And that, my friends, is why he should have gotten me SmartTerra instead, a revolutionary terrarium that actually takes care of itself.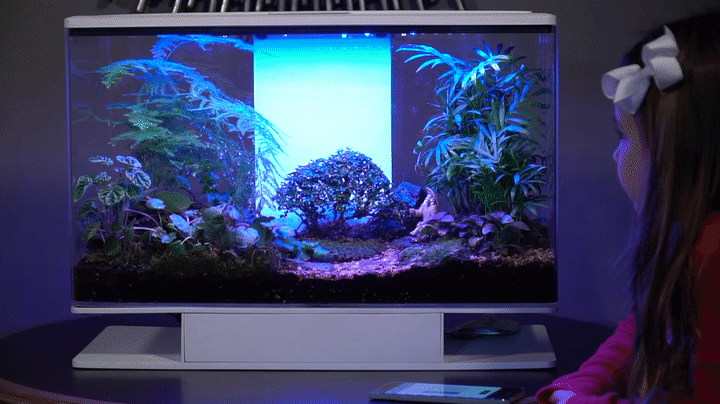 Kickstarter's SmartTerra – Features
Calling SmartTerra an average terrarium is like calling Yosemite a, "Nice, little park."
It's the understatement of the century.
When it comes to terrariums, this is the real deal. So what makes SmartTerra different?
Three things:
Its ecosystem is maintenance-free, and fully customizable thanks to a brilliantly designed smartphone app.
You can create a thunderstorm with the push of a button. Seriously.
Its environment mimics a real 24-hour cycle. Changing lights, sounds, etc. The whole nine yards.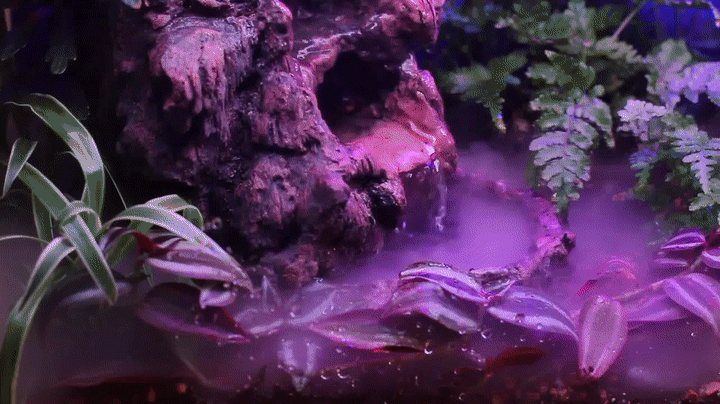 What types of plants can you put in SmartTerra?
SmartTerra's environment is amazingly customizable, so you can really put anything you want in there.
"Anything?!?" – Everyone in Colorado.
Ok, you can put pretty much anything in there.
We could write out a big, long list of suitable plants, but it'll be easier if you just look at this nifty graphic.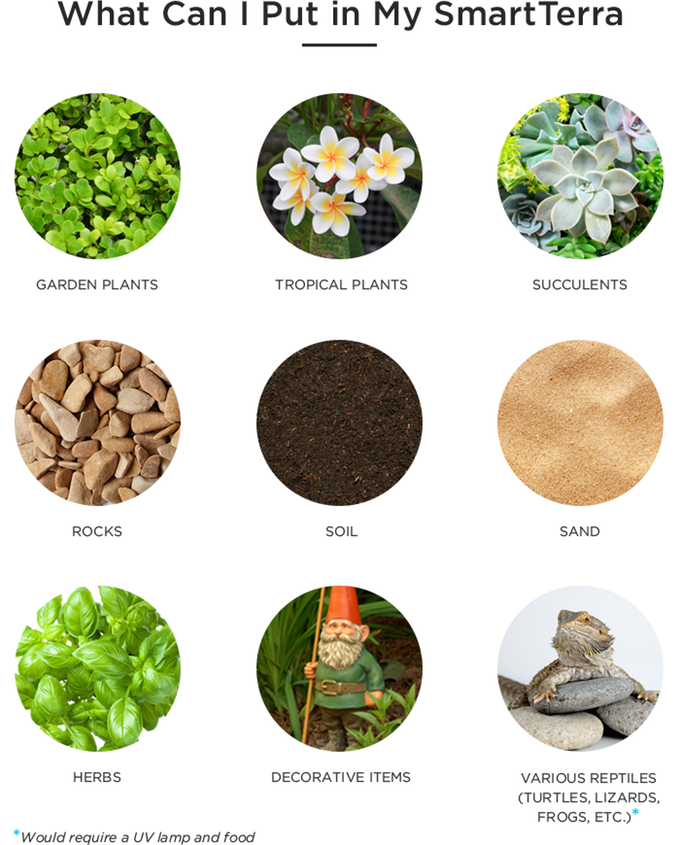 We like how they remind you that if you put animals in there, that you'll need to feed them.
Guess it can't do everything after all.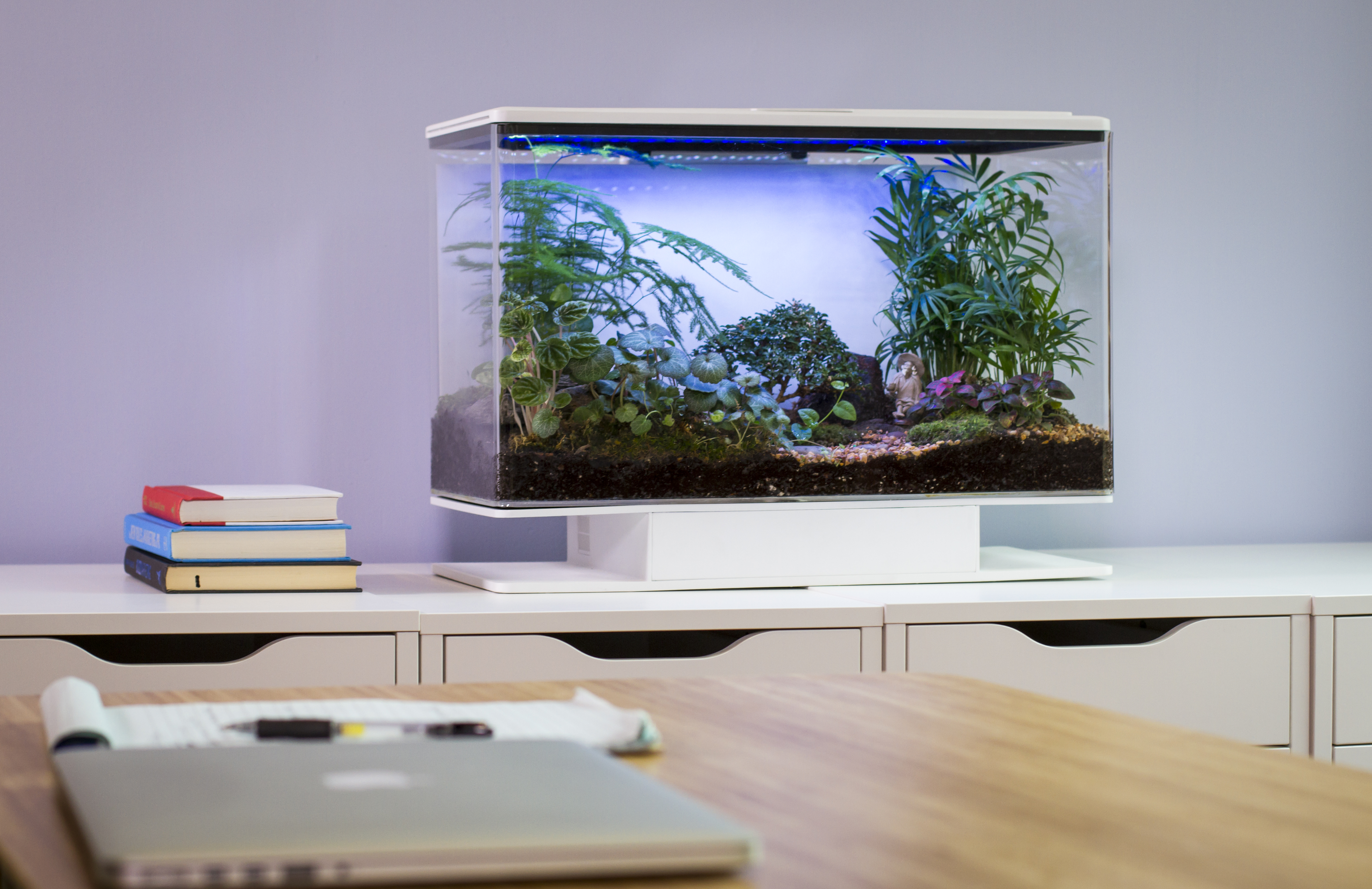 Where can I buy the SmartTerra Terrarium?
You can get yourself a SmartTerra Terrarium for a discounted price on Kickstarter right now.
No matter what you end up putting in it, SmartTerra's an eye-catching addition to any home.
There's really no better time to channel your inner Lil Wayne and make it,  "Rain on them plants."