It's a sleepy Sunday afternoon at the tail end of summer. The blazing midday heat has faded to an early evening warmth, and everything around you seems to be moving just a bit more slowly. The crickets still chirp and the birds still sing, but there's a certain stillness in the air. A charm, a peacefulness that calls for something special. Your hammock, you think, will be the perfect addition to such a moment.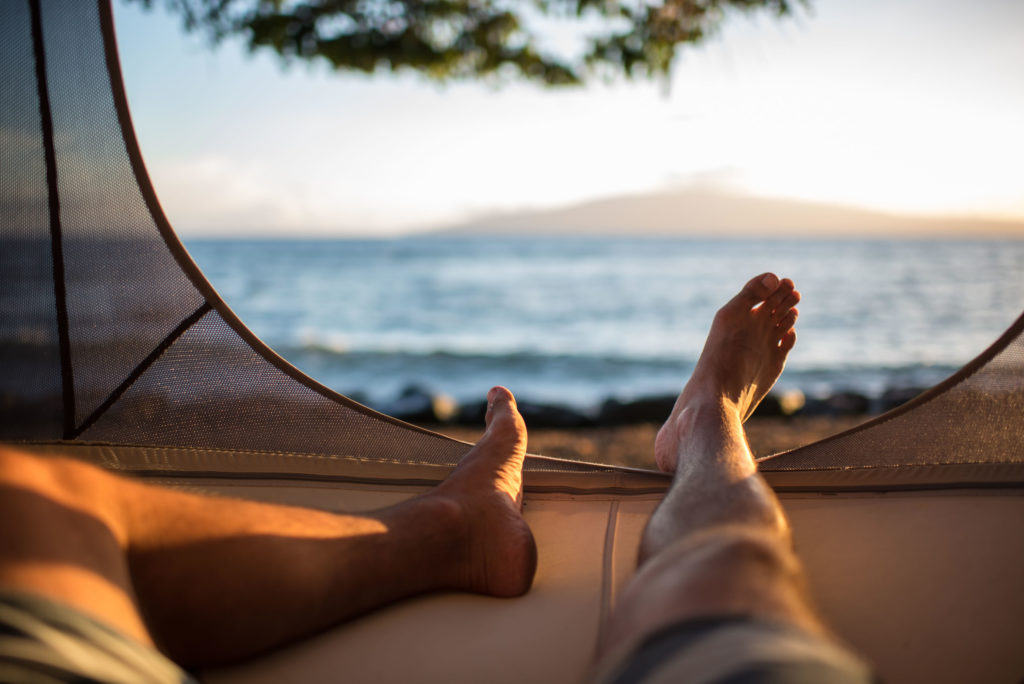 You climb on top of the braided white cords, faded now from many sun soaked afternoons just like this one. You close your eyes and let out a long, deep breath. "Why can't I feel like this all the time?" you think. And for once, you're completely at ease again. Peace. Bliss.
For about 2 minutes.  And then you start to feel those coarse ropes digging into your back. You try to readjust and, "WOAHHHHHH!" – you've almost flipped yourself over. You're back on your feet the next moment looking at your hammock with a mixture of feelings that you've never quite experienced before.  A combination of nostalgia and discomfort – the perfect description for your hammock.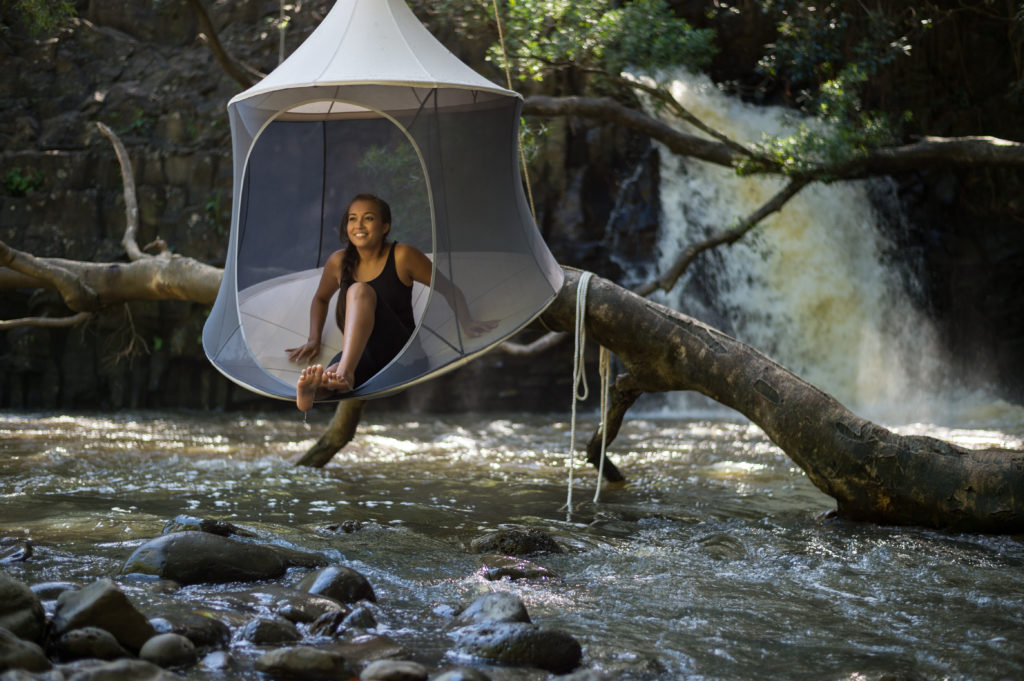 We've all been there.  So has the team behind TreePod.  They set out to create a better way to relax, and by the looks of things, they've done it.  TreePod offers two different models built exclusively for relaxing.  The Cabana's mesh walls let that summer breeze cool you down, while the Lounger's canvas cover gives you added privacy while you wind down.  The 6 foot model is plenty big enough to handle two adults and maybe even your dog.
TreePod's light, portable, and certainly looks like an excellent option to consider when it comes to relaxing.  Check out their Kickstarter page here.
TreePod's Kickstarter Page