How would you like to make 30% more money?
Think about it…
You could FINALLY book that dream vacation to Punta Cana!
(Actually, maybe go somewhere else right now… )
TRIO is an absurdly futuristic laptop attachment that lets you add a second AND third screen to your CURRENT laptop.
It'll boost your productivity by up to 30%.
So it's only fair that you demand an equivalent 30% raise from that boss of yours.
Here are seven things you need know about TRIO, Kickstarter's on-the-go laptop monitor.
---
TRIO Laptop Monitor Kickstarter Review
---
1. Will TRIO work with my laptop?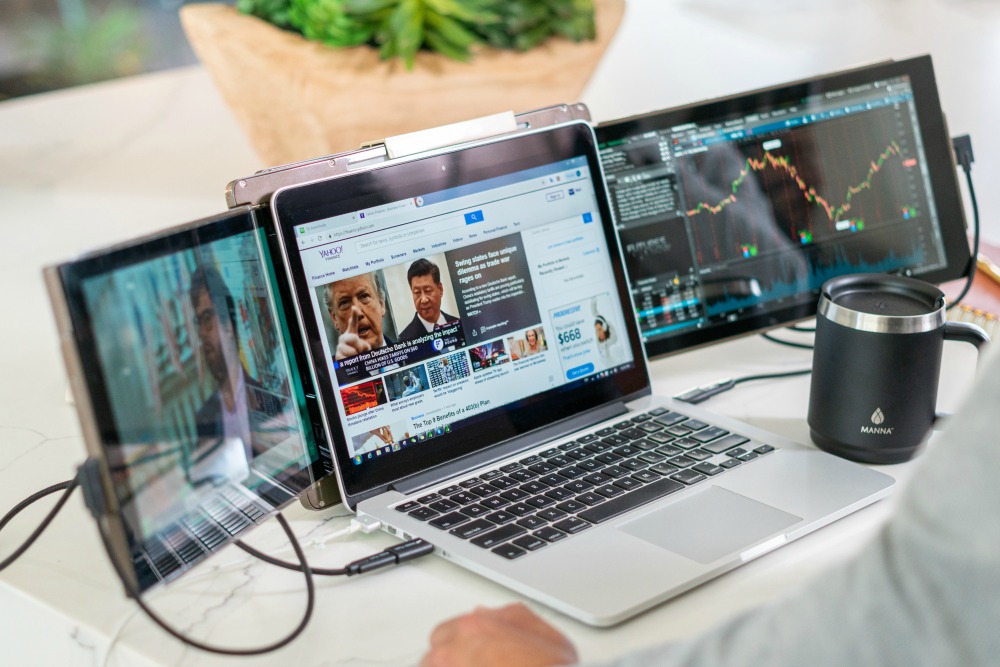 Yes.
"But I have a new Mac!"
It'll work with that.
"But I have a Dell from 2007!"
Get with the times, man!
But yeah, TRIO works with that, too.
It attaches to ANY laptop in seconds.
2. Hold up, won't this thing be heavy as sh*t?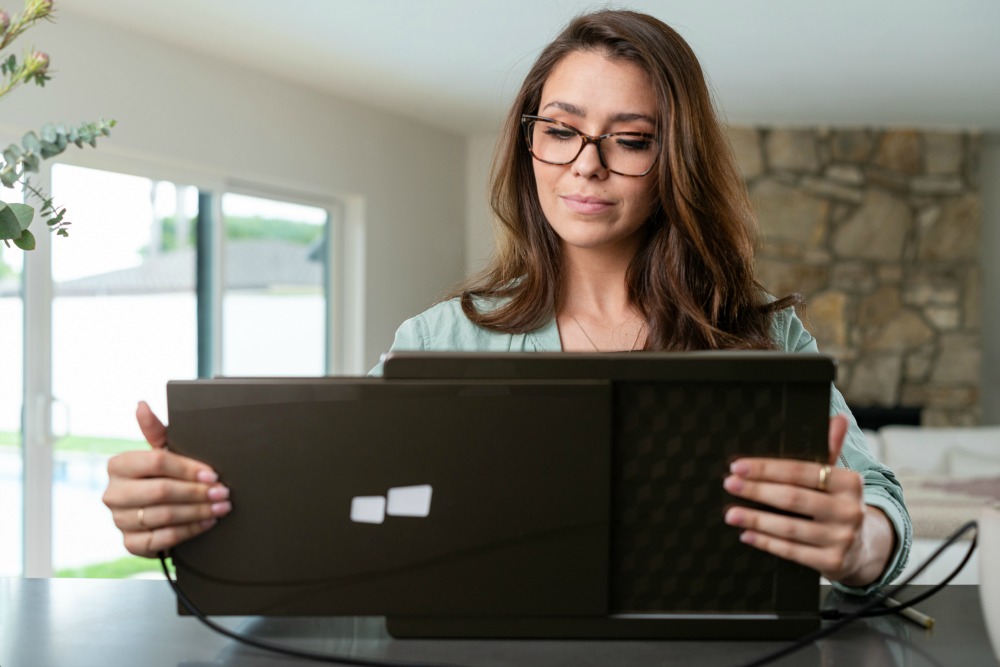 You're attaching two additional HD screens to your laptop, so you're definitely going to add some weight.
But not a ton.
It's far lighter than its predecessor, DUO.
And uses 40% less power.
If you need to lighten your load, simply unclip the extra screens and you'll be good to go.
3. Will TRIO really make me more productive?
Well that depends what you use it for.
If you're just going to stream March Madness games next year, these extra monitors will make you way LESS productive.
But if you work from home, you probably waste a pretty sizable chunk of time switching back and forth between tabs.
Increased flexibility when you're working is ALWAYS a good thing.
And there's no doubt about it, TRIO gives you just that.
P.S. TRIO's on-the-go laptop monitors make gaming super fun too!
4. TRIO features 270° rotation to make presentations a breeze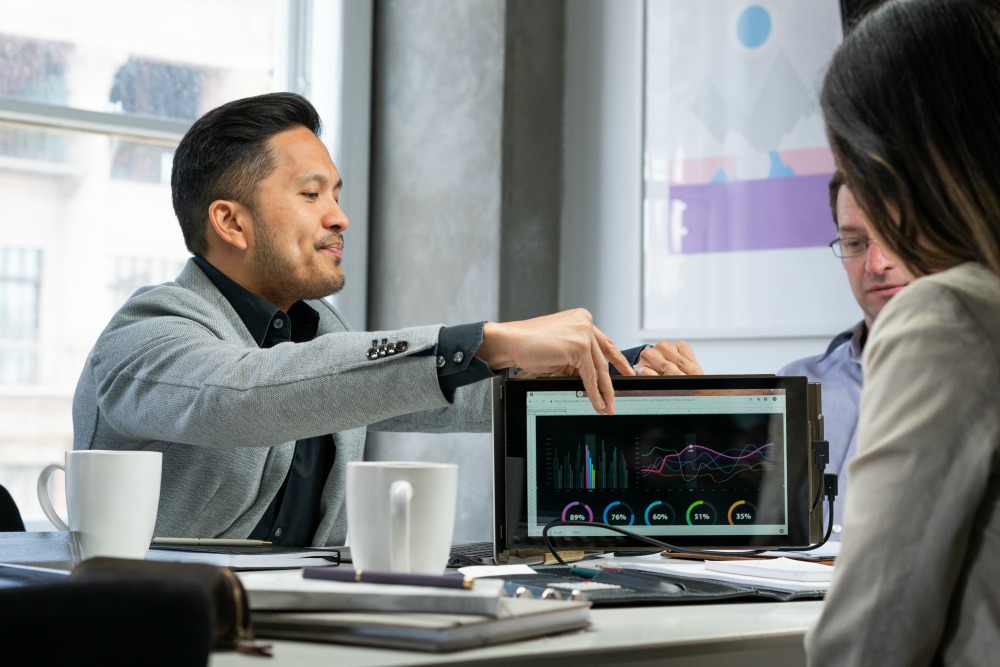 Its three screens fold into a triangle so you can easily present to an entire group.
(If those people happen to be sitting in a oddly shaped circle.)
You can also fold just one of the screens backward so it faces out.
Stuck at the airport with your kids?
Put Toy Story 3 on one screen facing backwards, and BOOM, that pack of raving lunatics becomes your well-behaved children again.
5. Does TRIO cost and arm and a leg?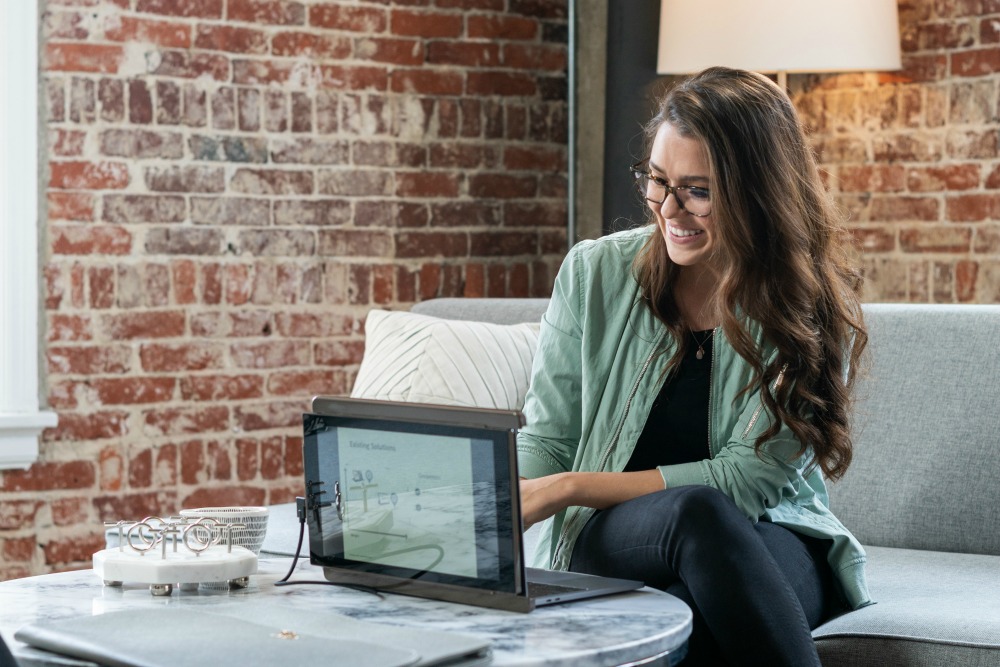 Not really.
At a super early bird price of $179, TRIO is an insanely useful addition to your $1,000+ laptop.
It's something that you'll use every single day, and a worthy investment that will make you wildly more productive.
Don't wait around, though.
Those early birds are going FAST.

---
Want projects like this delivered straight to your inbox? Join 131,000 others and sign up for The HypeSquad!
Then check out the 71 absolute best Kickstarter projects of 2019!