Guess how much Cards Against Humanity raised on Kickstarter.
$5 million? $10 million?
The answer?
$15,570.
Pretty shocking, right?
Not really.
That was back in 2010, when Kickstarter board games didn't go viral and raise millions.
Now they do.
Here's our list of the best Kickstarter board games of 2019:
The Best Kickstarter Board Games of 2019
---
May 2019
---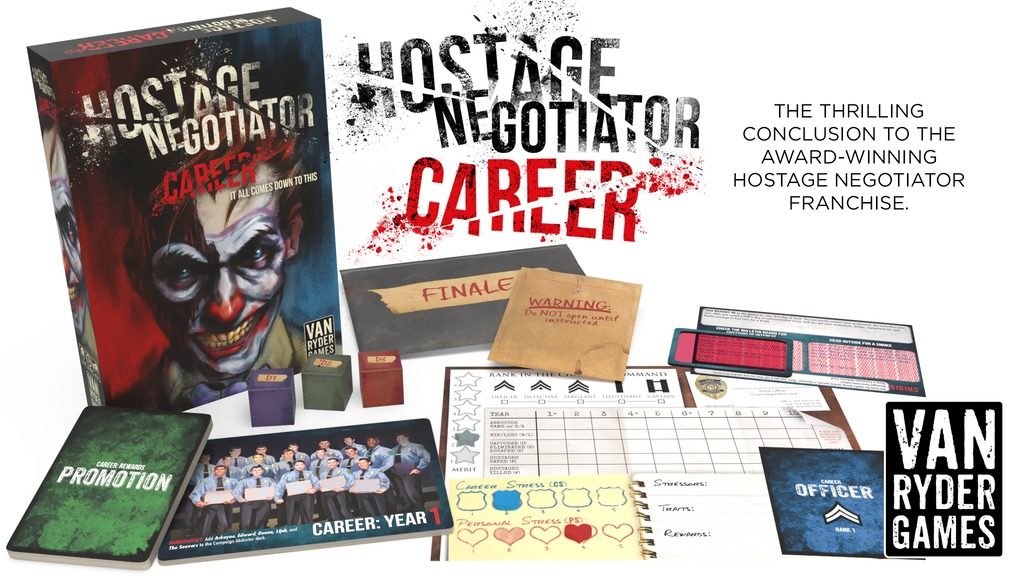 My uncle is actually the top hostage negotiator for the city of Chicago.
I asked him one time what his best advice was for talking to hostage takers.
"Call their bluff," he said, "If they threaten to kill somebody, yell 'DO IT!!' at the top of your lungs. Sure, you may lose a few hostages that way, but man you'll feel like a bada**."
Ok, my uncle never actually said that.
Hell he's not even a hostage negotiator.
And he lives in Seattle.
(What's up, Jerry?!)
Anyway, this game forces you to make crucial decisions in hostage situations.
You'll either rise up the ranks of the department, or completely blow your reputation.
Good luck, hostages!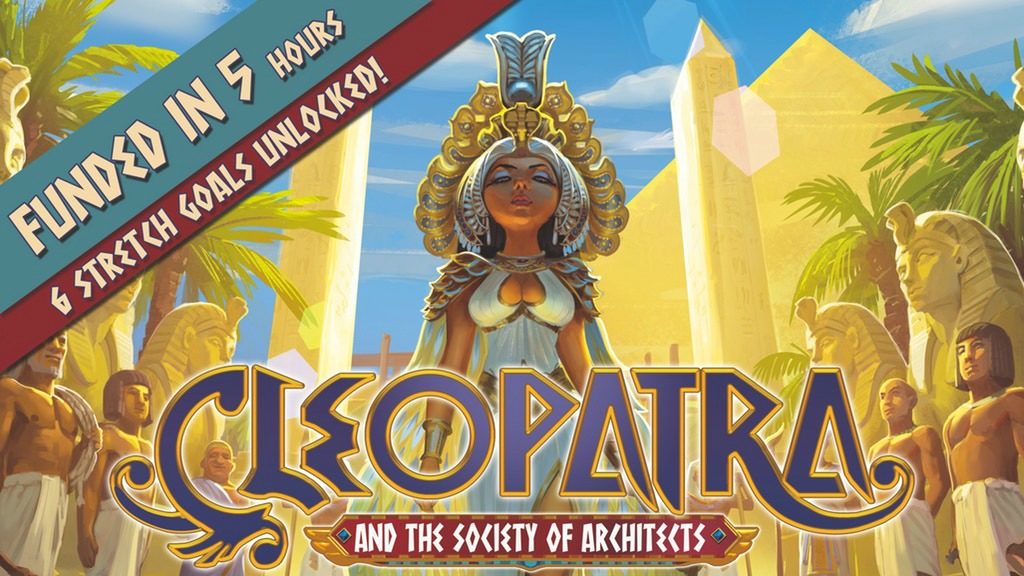 Cleopatra don't play no games.
She wants a new palace built and she wants it built NOW.
After 13 years, Cleopatra and the Society of Architects is back and better than ever.
Compete to build the biggest, best palace the fastest or face dire consequences like real-life death and dismemberment.
JK, you'd just be losing a board game.
But still, losing sucks.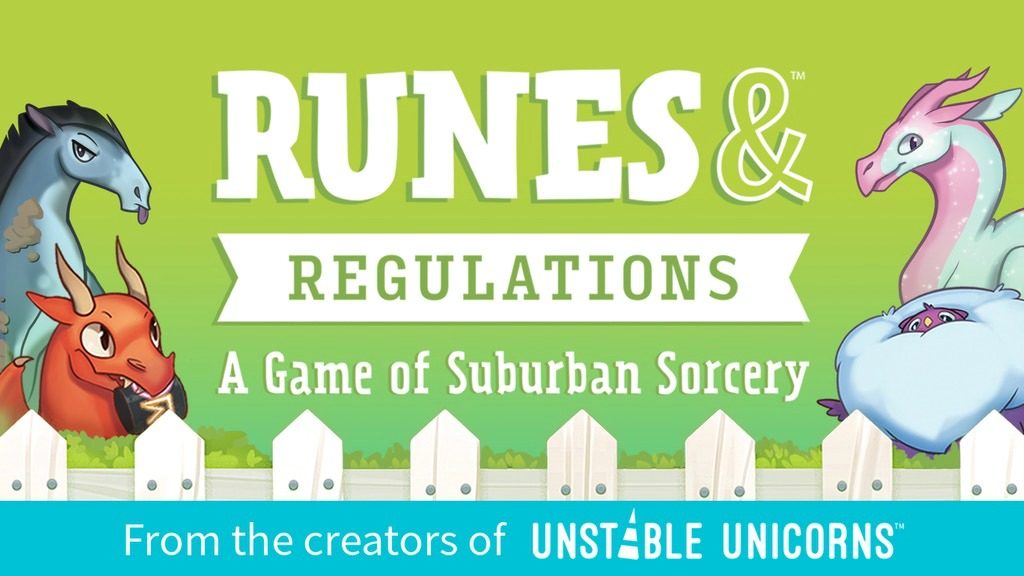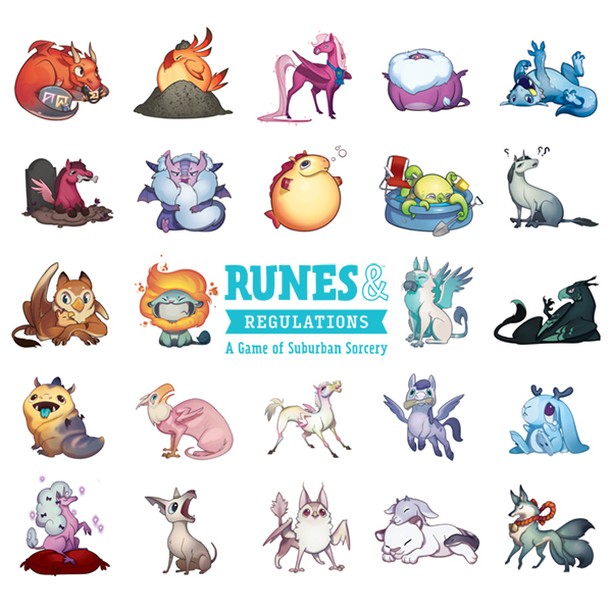 Runes & Regulations is brought to you by the same guys that created Unstable Unicorns.
Too bad their newest game is trending to raise only about 1/3 as much.
I guess sometimes 2nd editions aren't as good as the original.
Hell, just look at my younger brother.
Runes & Regulations is a, "strategic card game that combines the aggressiveness of a horde of dragons with the passive-aggressiveness of a suburban unicorn."
And at over $600,000 raised, it's still absolutely crushing it.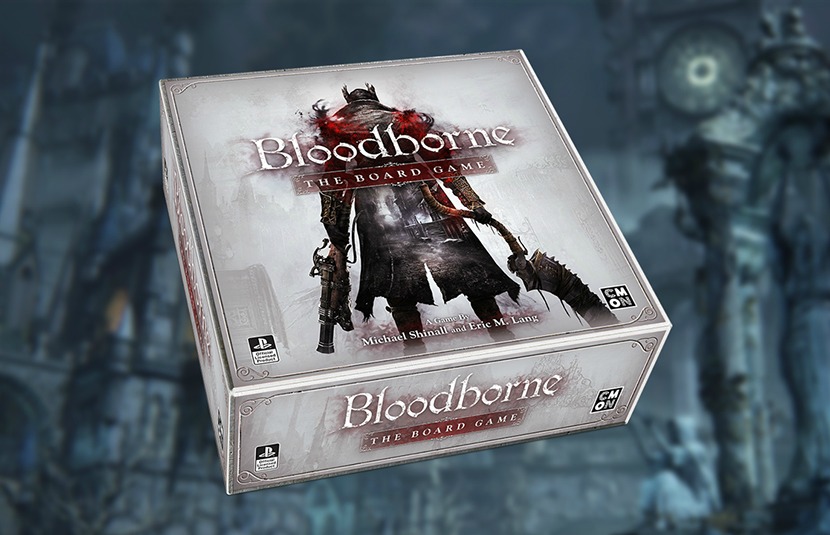 I don't always back Kickstarter board game projects, but when I do, they have ridiculously ominous names.
Bloodborne is the latest of CMON's games to join the $1 million club.
And with good reason…
It looks downright terrifying.
Your goal is to fight your way through a town called Yharnam filled with, "beasts, monsters, and frenzied townsfolk."
Frenzied townsfolk, eh?
Just tell a city's homeowners you're raising their property tax by a quarter of a percent, and you'll see EXACTLY what they're talking about.

Join the HypeSquad! Our hilarious weekly email featuring the 5 best Kickstarter projects + more!
---
April 2019
---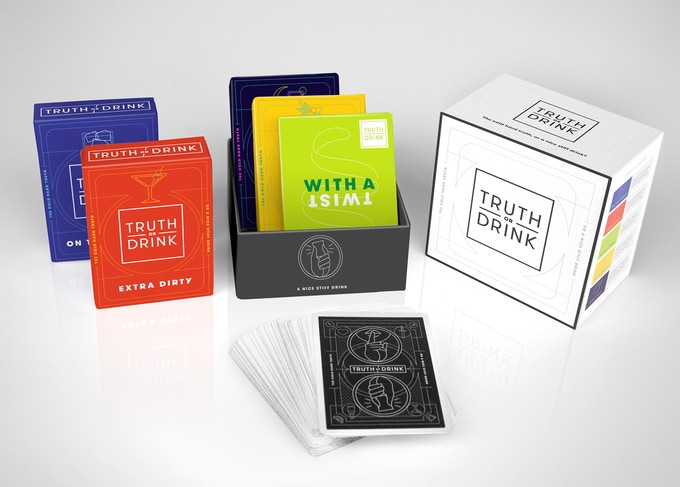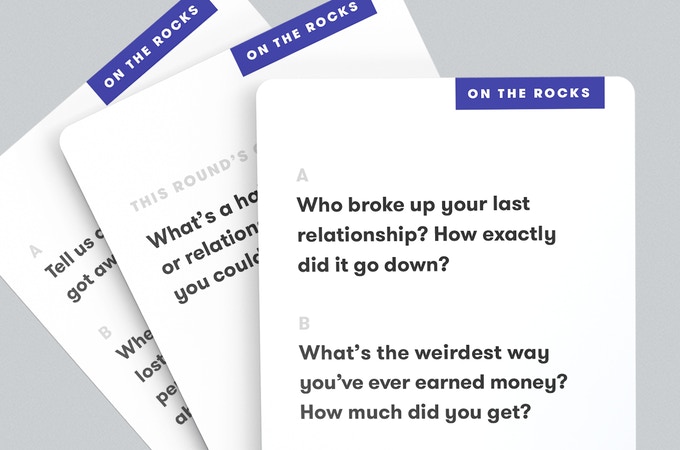 Depending on your perspective, Truth or Drink sounds either terrifically fun or horribly uncomfortable.
And I think that's the point.
You can either answer tremendously prying questions about yourself…
Or drink!
(So unless you want the world to know your deepest, darkest secrets, prepare to get hammered, my friends.)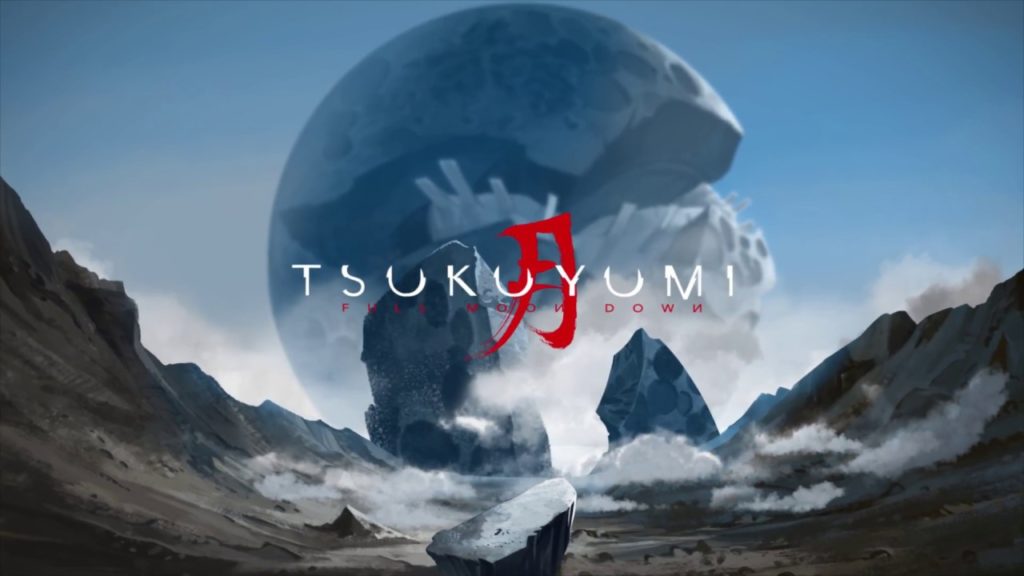 "A game about killer robots, sad whales, and moon demons. If that doesn't interest you, we're out of ideas."
Now THAT is a top-notch description dreamed up by Tsukuyumi's creators.
It's a 2-4 person game where you choose one of four factions and attempt to dominate a post-apocalyptic world.
I call the Sad Whales.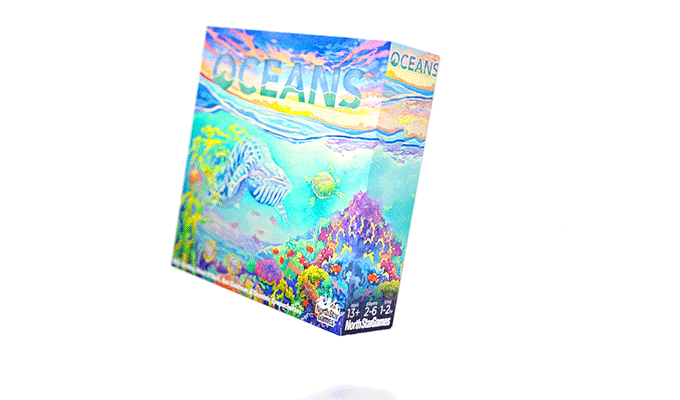 There are creatures in our oceans frightening enough to make grown men cry.
You think a giant squid looks scary?
You ain't seen nothin' yet.
Oceans is a tabletop game featuring two vastly different worlds.
One features the ocean as we know it, the other, called "The Deep," is home to some of the most horrifying creatures imaginable.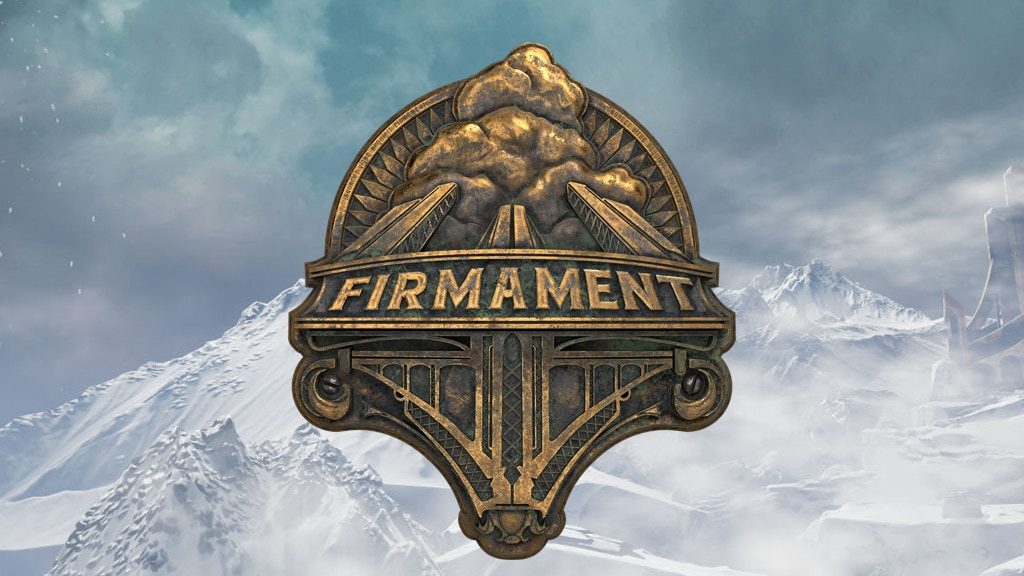 I woke up drenched in a cold sweat this morning…
I had this horrible dream that I sat at a desk all day long staring at a computer screen for a living.
SH*T, that was no dream!
That's my REAL LIFE!
Our real lives can be pretty damn depressing sometimes, which is why the guys behind Firmament made such an outrageously cool new world.
It harnesses the tremendous power of VR, sending you on a truly epic adventure through a never before seen world.

Join the HypeSquad! Our hilarious weekly email featuring the 5 best Kickstarter projects + more!
---
March 2019
---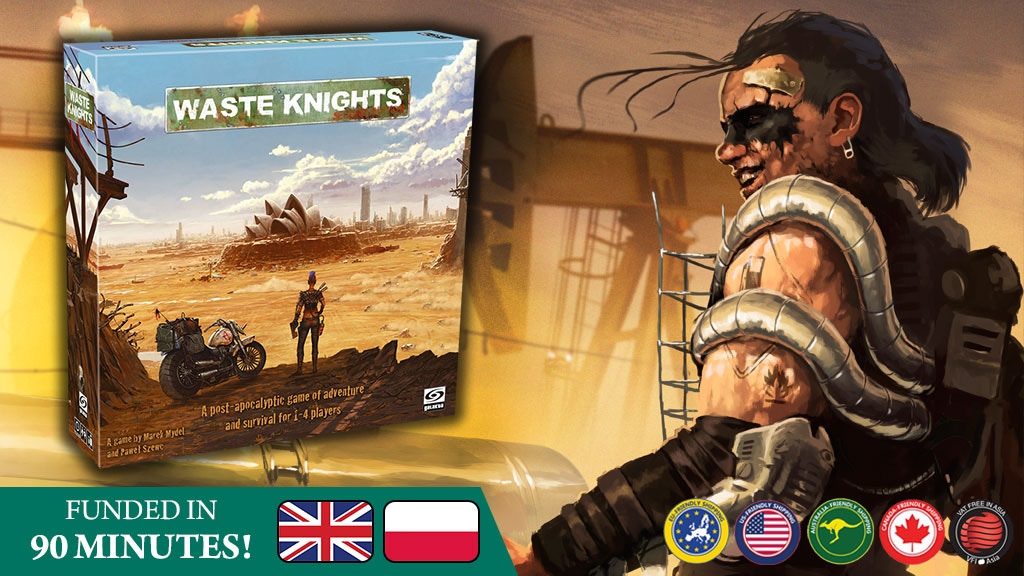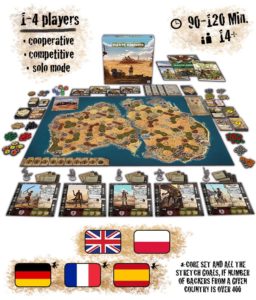 Waste Knights is a post-apocalyptic board game in which Australia's indebted government has been bailed out by a private corporation.
Those SOBs then begin conducting evil experiments on citizens.
It's like if the U.S. got taken over by JC Penny, who then forced everyone to wear their clothes.
What a nightmare that would be.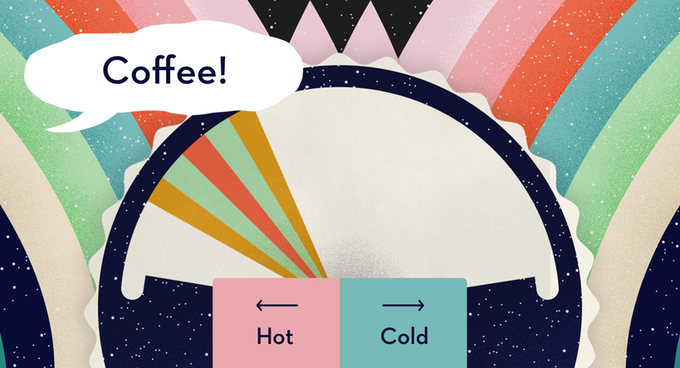 "A broccoli cheddar bowl is a very warming thing."
That's a direct quote from their campaign video.
Which gave absolutely NO indication of how to play Wavelength.
So I actually had to read their page to figure it out.
Which, yes I know, took a scary amount of extra effort.
It basically works like this:
One person in the group knows where a hidden arrow is pointing between two points on a spectrum.
Their job is to get the rest of the group to figure out exactly where the arrow is pointing by giving a clue.
So if the far left said, "short" and the far right said "tall" and the arrow was pointing very far right, you might want to give the clue, "Shaquille O'Neal riding a giraffe."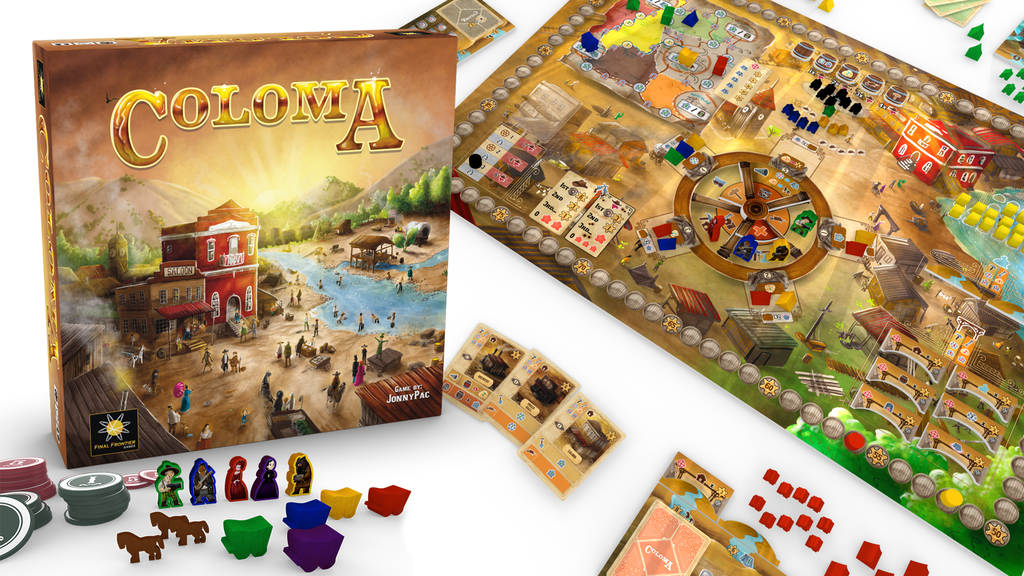 Coloma reminds me of a modern day Oregon Trail in board game form.
So if it's anything like that game, you'll spend a lot of time killing far more meat than you could ever possibly carry and watching your friends slowly die of dysentery.
Your goal in Coloma is to settle the new West while striking it rich.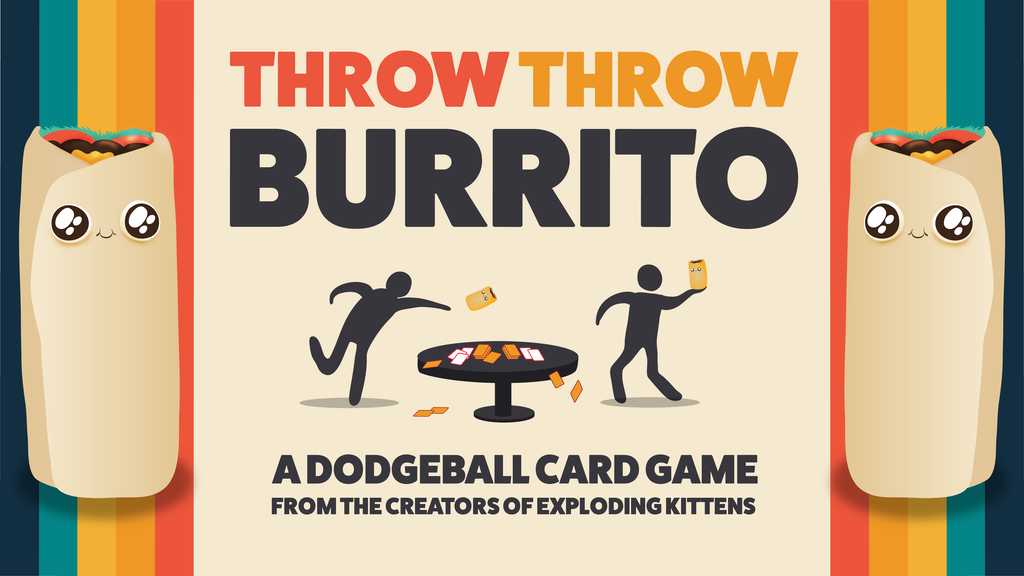 The makers of the most-backed Kickstarter campaign ever are at it again.
And this time things are gettin' spicy.
Throw Throw Burrito is the world's first game where you collect cards and throw burritos at your friends.
It's sorta like dodgeball for hungry people.
(Which is an all-too accurate description of Taco Night at my house.)
You can read our full Throw Throw Burrito review here.

---
February 2019
---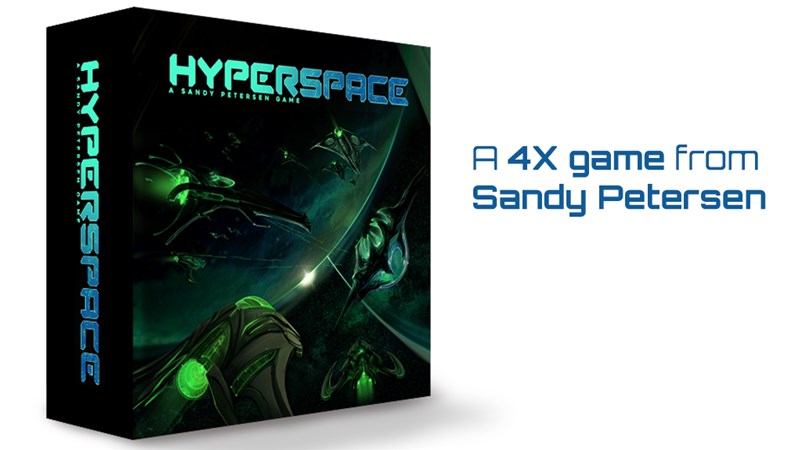 Have you guys ever taken a deep breath, looked up at the stars, and thought to yourself, "Damn, space is amazing."
No?
Me neither!
Still, Hyperspace looks pretty dang bada**.
Choose from 25 different highly unique alien civilizations as you try to dominate the galaxy in this supremely challenging strategy board game.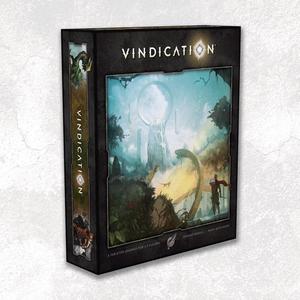 The goal of Vindication is to restore your lost honor before the end of the epoch.
But I lost my honor long ago when I ate 6 Twinkies in an 11-minute span.
Anyway, well over 5,000 backers seem to agree that this is one Kickstarter board game not to be missed.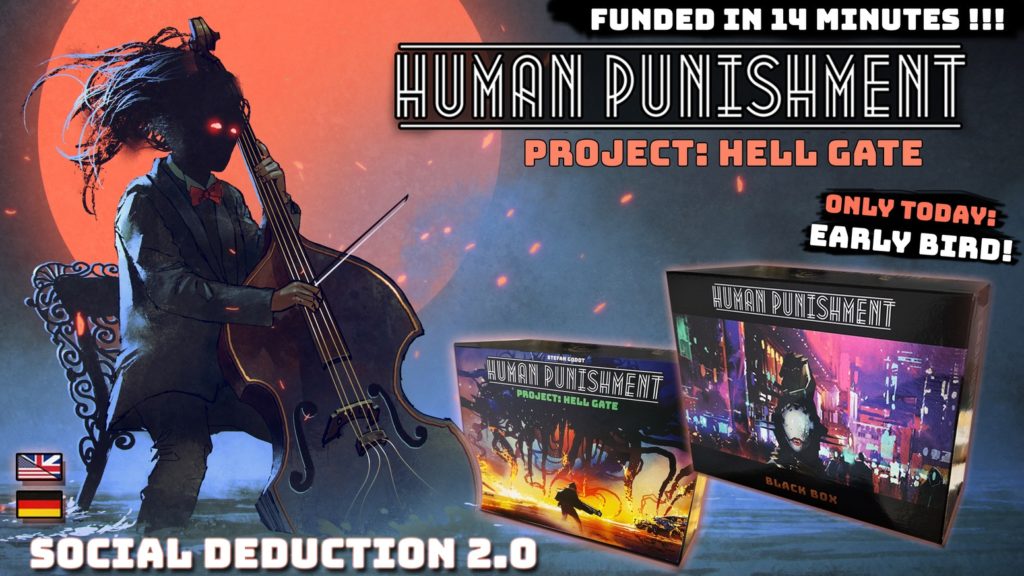 Naming a game "Human Punishment" sounds strangely sexual.
But I've been assured that this game is strictly PG-13.
It takes place in a post-apocalyptic world and features some SWEET lookin' ID cards.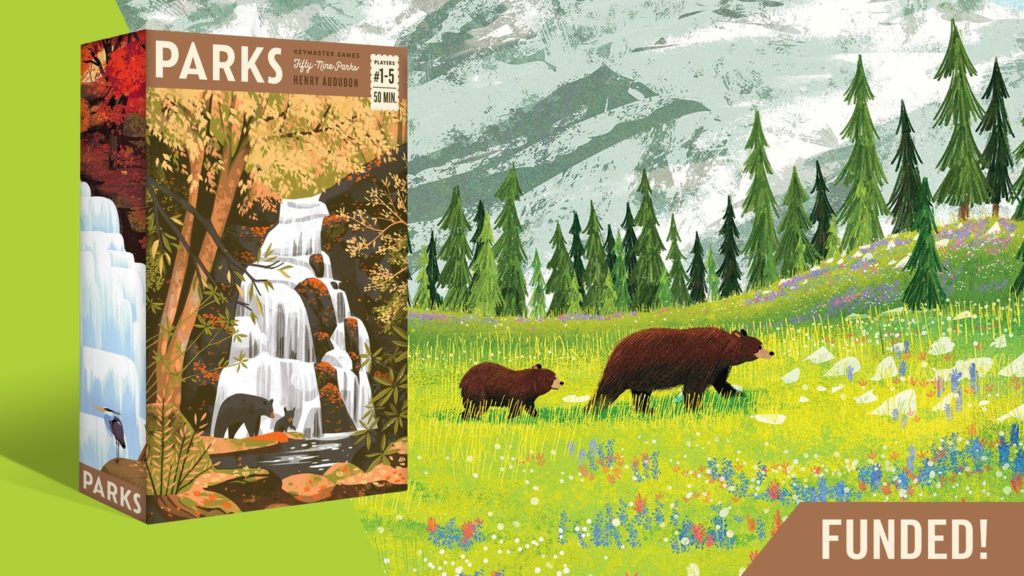 My parents live in Montana. (Hi, mom!)
So I've actually been to Yellowstone quite a few times. (No big deal or anything.)
PARKS does an outstanding job capturing the beauty of our national parks in an ultra-playable board game with tons of re-play value.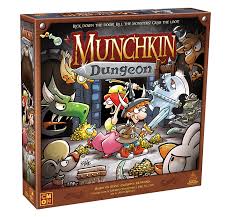 Game maker CMON is to Kickstarter board games what LeBron James is to the NBA…
The undisputed king.
They're back with their whopping 36th game in Munchkin Dungeon.
Does anyone else think that name is incredibly hard to say?!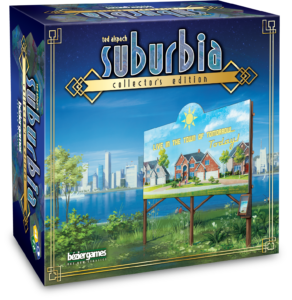 Have you guys ever seen the movie Disturbia with Shia LaBeouf?
I remember seeing it in high school and thinking it was really good, but NO ONE ever talks about it.
What does that have to do with Suburbia?
Absolutely nothing, but the name reminded me of that movie.
In all seriousness, this game actually looks really cool.
You try to build the best city, which attracts the largest population.
It's kind of like a hybrid of Sims and Catan.
The original game came out a full 7 years ago, but this collector's edition features all of the expansion packs and some cool new perks, too!

---
January 2019
---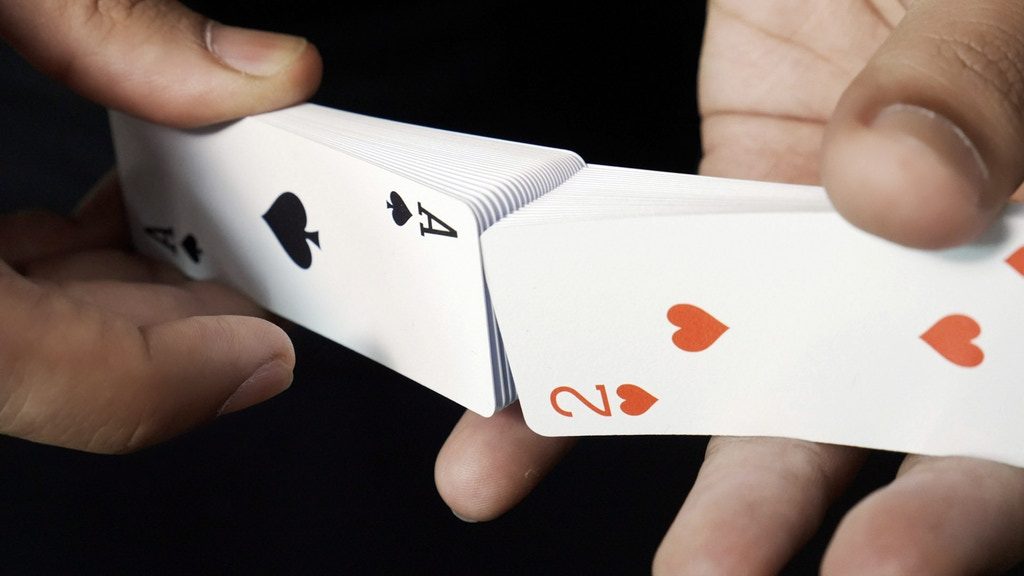 Now don't think for a second that these are just normal playing cards cut in half.
Ok, they're pretty much just normal playing cards just cut in half.
BUT that doesn't mean you shouldn't get them.
Their incredibly compact size makes them perfect for traveling.
And a heavy-duty, 100% waterproof finish means these will last for YEARS without breaking down.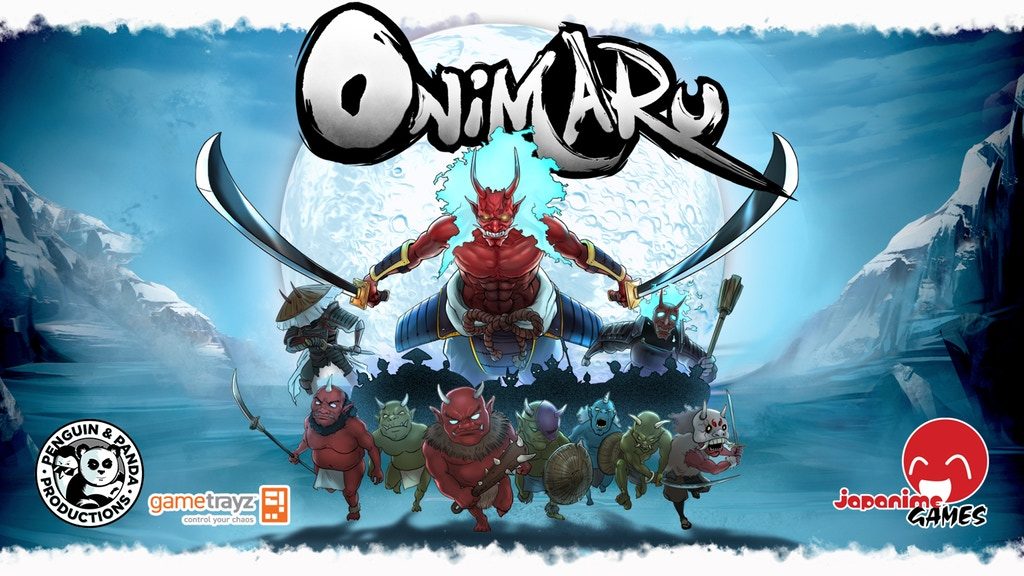 Like Beyonce, Sting, and LeBorn, this game needs but one name.
ONIMARU!!!!!!!!
(Did you just yell that in your head because I definitely did.)
It's an completely interactive strategy game featuring all sorts of fully customizable attacks.
You can even create your own one-of-a-kind hero on your way to total domination.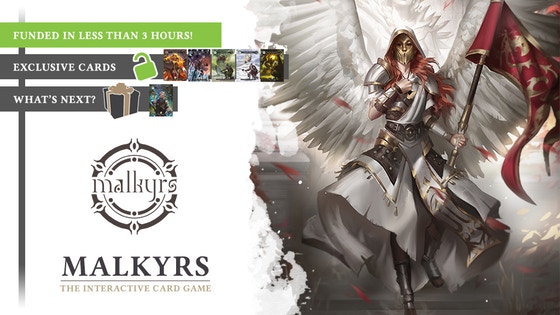 Smelly cheese and elongated loafs of bread aren't the only things coming out of France these days.
The French team behind Malkyrs made a super interactive trading card game that combines the best of digital and physical gaming.
You can digitally scan your trading cards to trade, level up, and play online, while also using the physical cards with friends who live nearby.
It's the perfect combo to maximize both fun AND long-term playability.
---
Check out the best Kickstarter board games from 2018.
And join The HypeSquad, our hilarious weekly email featuring the best Kickstarter projects and more!