Of the thousands of Kickstarter projects launched in 2019, only 17 have raised over $1 million.
Ok, that's a lie.
Dozens of Kickstarter board games have already topped $1 million in 2019.
(But we're just going to conveniently ignore those.)
Here are the most funded Kickstarter projects of 2019.
P.S. Did you know there was actually a BILLION dollar Kickstarter project back in 2014?
Ok, that was another lie.
The most funded Kickstarter project ever was Pebble Time, which raised over $20 million in February 2015.
---
The Most Funded Kickstarter Projects of 2019
---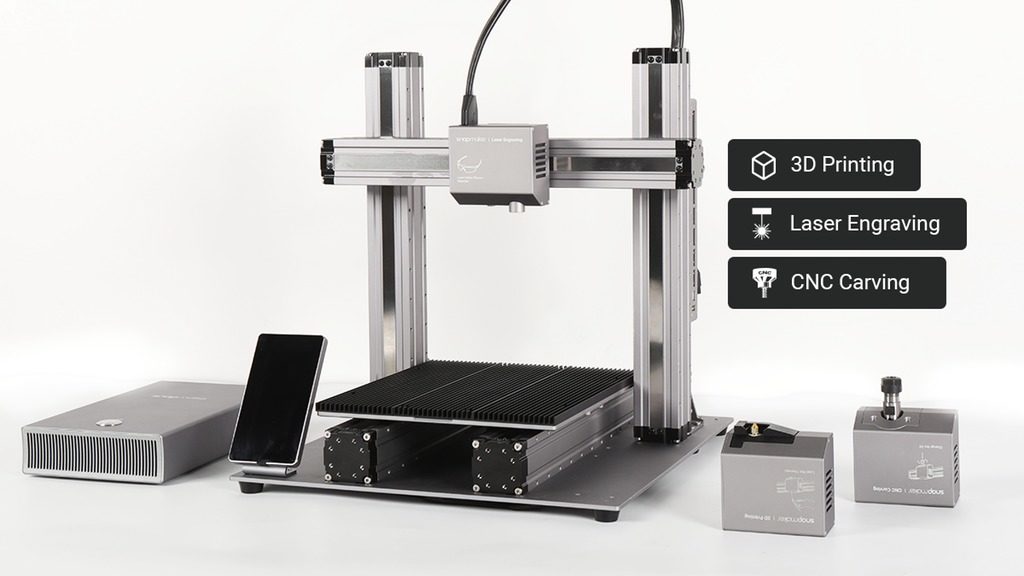 Funds raised: $7.8 million
Number of backers: 7,388
Campaign duration: 5/7/19 – 6/6/19 – 30 Days
Why it's cool: 
3D printers…
As mysterious to me as the inner workings of a woman's heart.
They're undoubtably cool, yes.
But holy crap are they complicated.
Well, they used to be.
Because Kickstarter's Snapmaker 2.0 makes insanely intricate 3D printing delightfully easy.
This all-metal printer is built to last a lifetime, with exceptionally high-quality components and a modern look that's undeniably eye-catching.
---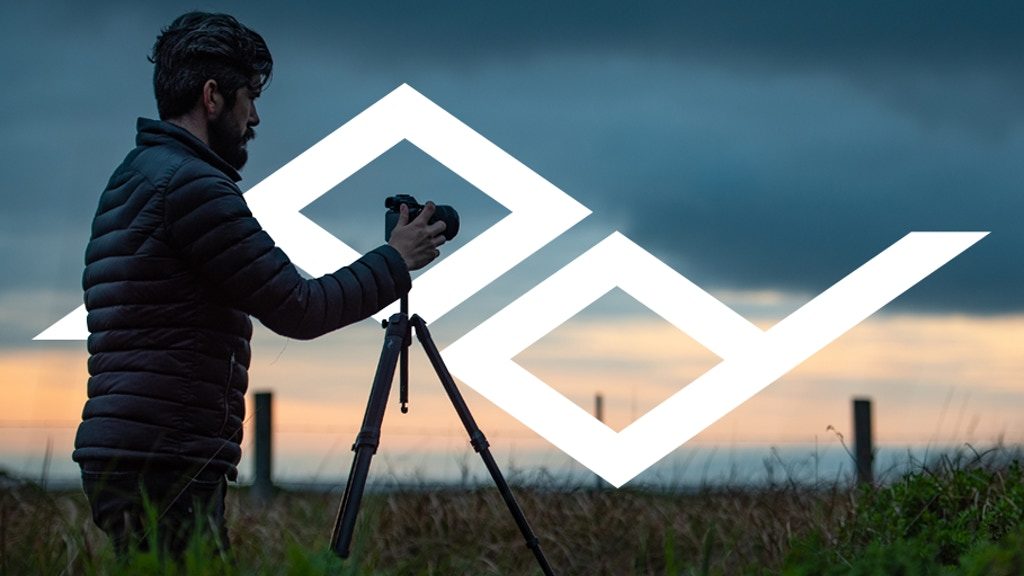 Funds raised: $7.5 million
Number of backers: 17,206
Campaign duration: 5/21/19 – 7/18/19 – 56 Days
Why it's cool: 
Most tripods are about as bulky as a baby elephant.
But the Travel Tripod by Peak Design is as sleek as it gets.
Made with absurdly lightweight carbon fiber, this all-in-one tripod can go absolutely anywhere and handle absolutely anything.
It features rapid-deploy legs and is half the size of other full-function tripods.
So no, if you suck at photography, this won't make you the next Instagram influencer.
But it'll get you damn close.
---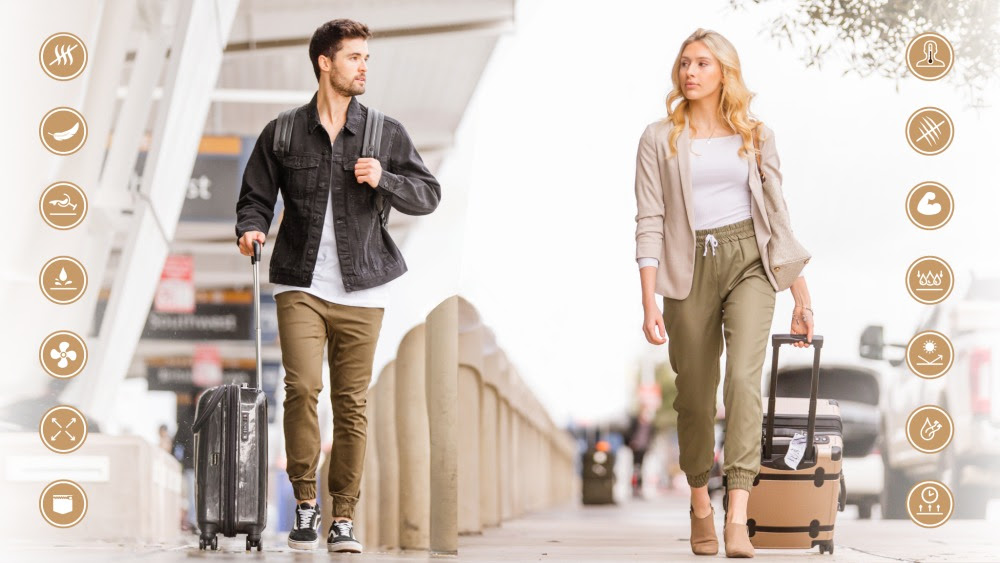 Funds raised: $3.1 million
Number of backers: 17,402
Campaign duration: 3/26/19 – 5/3/19 – 38 Days
Why it's cool: 
BauBax travel gear is legendary.
These guys are basically Kickstarter royalty, raising $15.7 million between three wildly successful campaigns.
They started off making travel jackets packed with features, but these 15-feature travel PANTS proved insanely popular in 2019.
But what makes these pants so special?
Well they're ultra-light, supremely stretchable, and can be worn for three days between washes.
They'd be especially useful for someone like my dad who claims to shower just twice a week.
(Don't worry guys, he's retired).
Read our full review of BauBax Travel Pants here.
---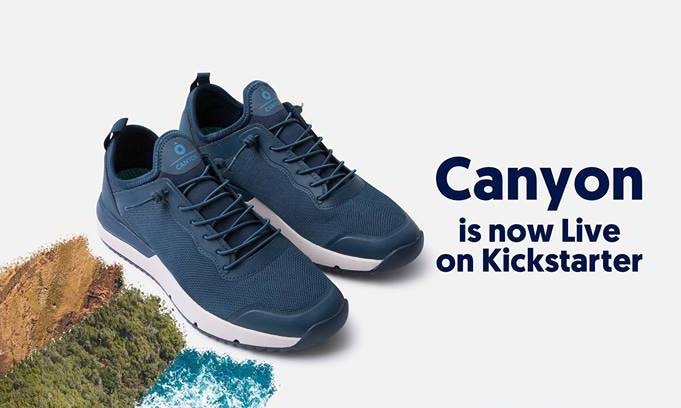 Funds raised: $2.3 million
Number of backers: 25,019
Campaign duration: 4/16/19 – 6/13/19 – 58 Days
Why it's cool: 
"We're back, b*ches." -these creators, probably
The team behind the #1 shoe in Kickstarter history is back and better than ever with Canyon by Tropicfeel — hands down the greatest hybrid shoe ever made.
Outfitted with 5x greater durability, quick-dry technology, and slip-resistant soles, these are the ONLY pair of shoes you'll need on your next trip.
From the streets of Sicily to the beaches of Cancun, these 4-in-1, all-terrain sneakers will go with you to every corner of the globe and back again.
---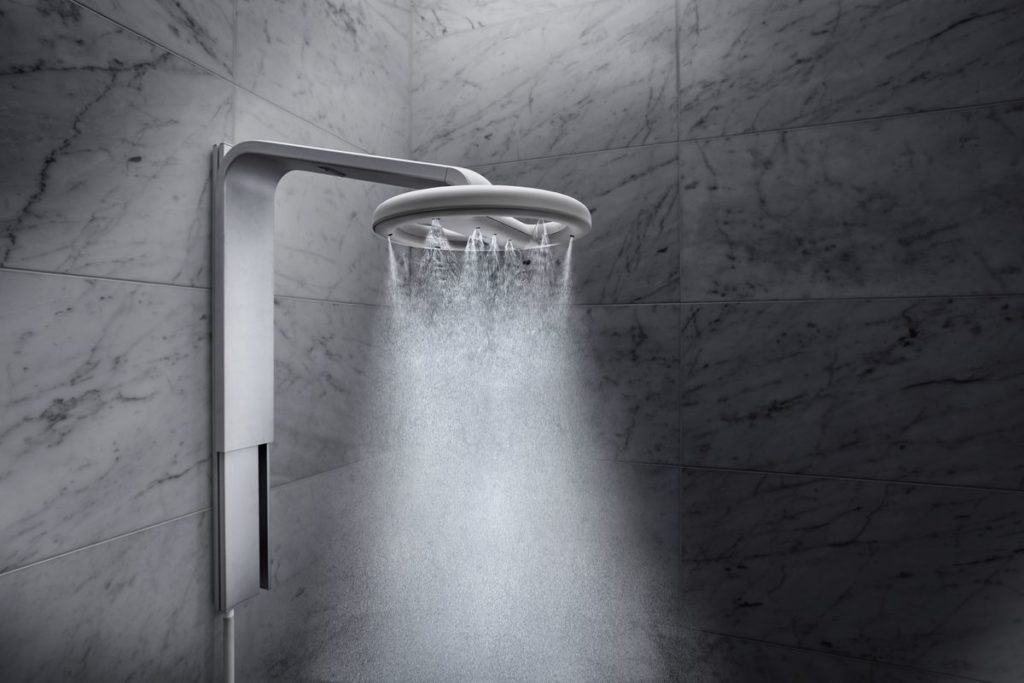 Funds raised: $1.9 million
Number of backers: 4,640
Campaign duration: 2/12/19 – 3/14/19 – 30 Days
Why it's cool: 
I'll never forget the day my mom told me I was too old to be taking daily baths…
And at 25, I couldn't help but agree with her.
Good thing the Nebia Spa Shower 2.0 makes showering a downright heavenly experience.
It's wonderfully easy to install and uses 65% LESS water than traditional showers.
Now you may be thinking to yourself, "Grant, if there's a Nebia Spa Shower 2.0, does that mean there was a Nebia Spa Shower 1.0?"
You're damn right.
The first Nebia Kickstarter campaign actually did better than this one, raising $3.1 million back in 2015.
Sill, at nearly $2 million in funding, the newest Nebia Spa Shower was the #5 most funded Kickstarter project of 2019.
Read our full review of Nebia Spa Shower 2.0 here.
---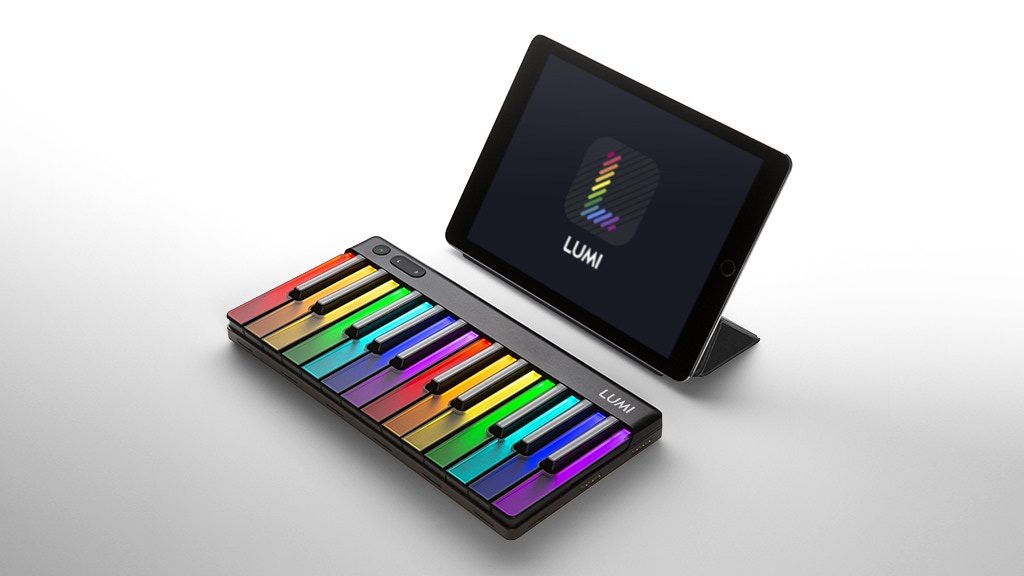 Funds raised: $1.5 million
Number of backers: 5,444
Campaign duration: 6/18/19 – 7/18/19 – 30 Days
Why it's cool: 
Here's a memory from my childhood:
I was in 5th grade, jamming out on the recorder.
After class, my music teacher pulled me aside and said five words that will always stick with me:
"Grant, that was pretty bad."
I left the room with my head held high, knowing I'd eventually prove her wrong.
Just kidding, I gave up and never played music again.
Until LUMI came along.
It's a brilliantly designed full-color keyboard that illuminates the keys you need to play next.
It makes learning how to play the piano delightfully simple.
Which is why it absolutely crushed it on Kickstarter.
---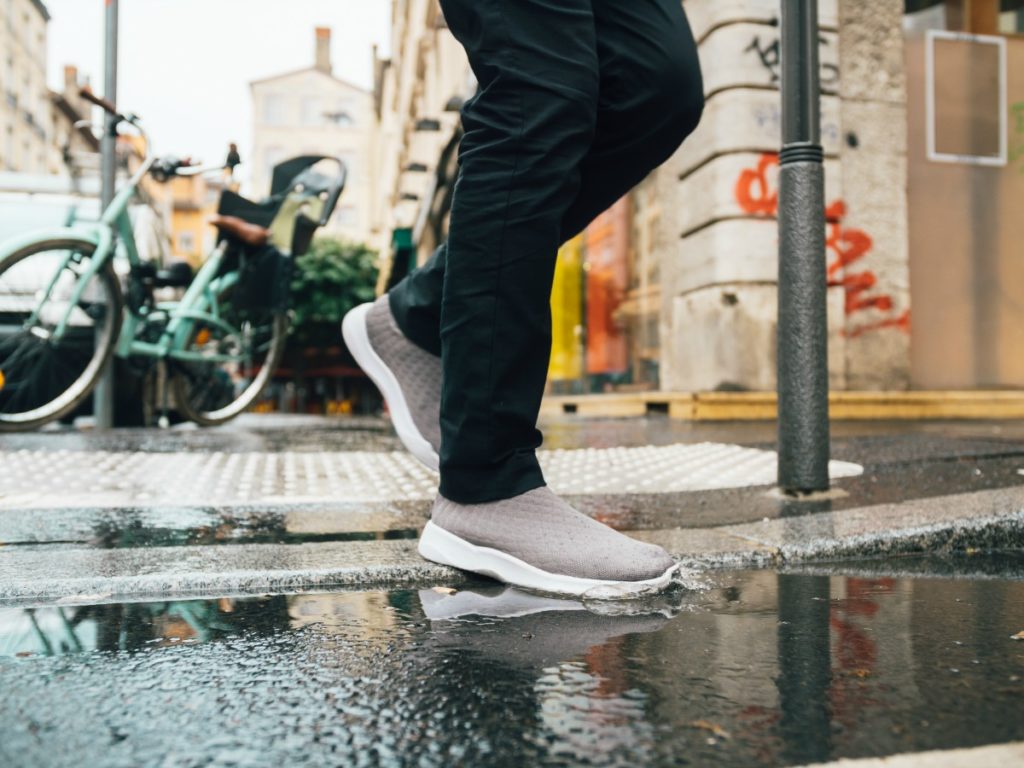 Funds raised: $1.3 million
Number of backers: 9,365
Campaign duration: 11/20/18 – 1/19/19 – 60 Days
Why it's cool: 
Well, they don't carry these puppies at Rack Room Shoes.
Vessi's waterproof footwear is well known outside of Kickstarter now, but this trendy shoe brand got its start on Kickstarter back in 2017.
These ridiculously comfortable knit shoes are sort of like Allbirds on steroids. 
They offer 100% waterproof protection that nearly 10,000 backers plan to test out this summer.
Look out puddles, Vessi's comin' for ya.
Read our full review of Vessi Waterproof Shoes here.
---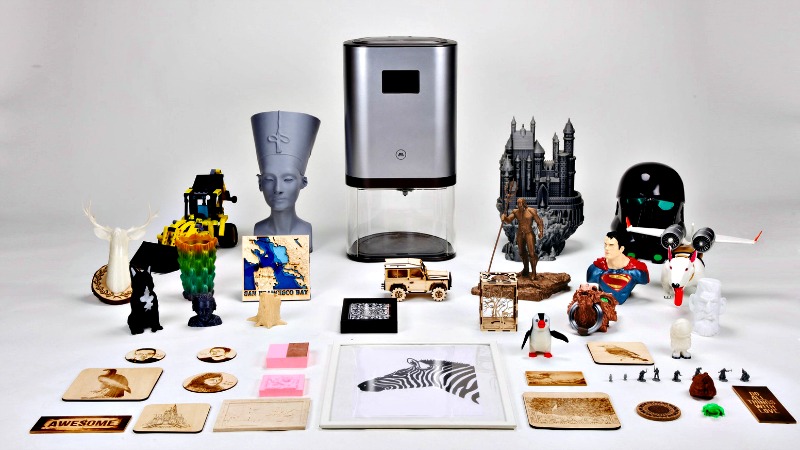 Funds raised: $1.3 million
Number of backers: 2,453
Campaign duration: 4/16/19 – 5/16/19 – 30 Days
Why it's cool: 
"When I was your age, we didn't use a 3D printer to just make ourselves a new liver after three decades of continuous binge drinking, son. We suffered horrifying medical consequences because of our reckless drinking, and we LIKED it that way." -you talking to your kids in 30 years, probably
3D printers have come a long way in the last five years, imagine where they'll be in another 30.
IVI is a wildly advanced 3D printer that's tremendously easy to use.
---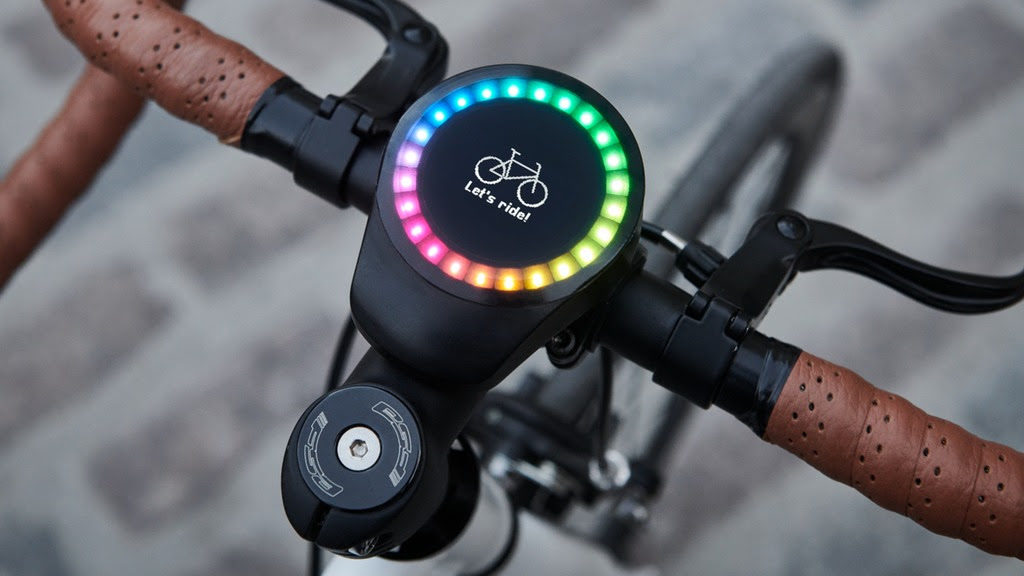 Funds raised: $1.3 million
Number of backers: 10,109
Campaign duration: 5/29/19 – 7/2/19 – 35 Days
Why it's cool: 
Remember when you used to print MapQuest directions on an actual piece of paper before going on a road trip?
And heaven forbid you missed a turn, or your five hour drive to grandma's house would end up being a 17-hour trek to Toronto.
But Google Maps changed the game for cars, and now SmartHalo 2 is doing the same for bikes.
This wildly advanced, all-in-one smart bike hub literally gives your bike superpowers.
Its weatherproof design fits any bike, and an absurdly tough anti-theft lock lets you keep it in place 24/7.
But what exactly can the new and improved SmartHalo 2 do?
E-V-E-R-Y-T-H-I-N-G
Pinpoint navigation, speed tracking, fitness monitoring, call assist — anything you ever imagined your bike could do and more, this can do it.
---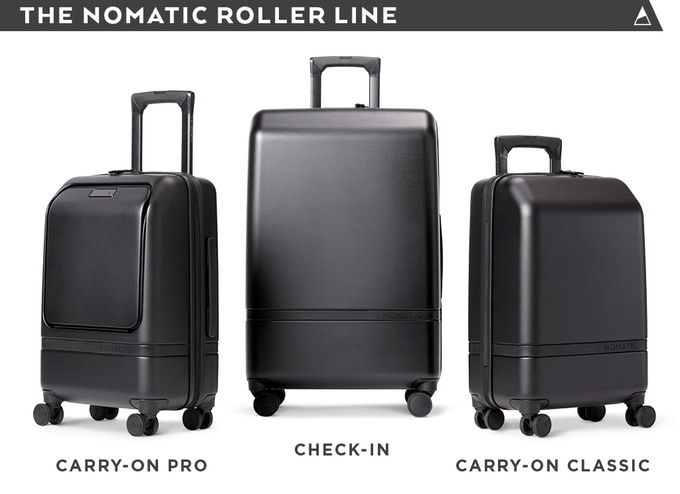 Please go outside and hit your current suitcase with a sledgehammer.
Go ahead, I'll wait…
All done? Great! Now you're in the market for NOMATIC Roller Luggage.
Unlike your current suitcase, it stands up to absolutely ANYTHING with ease thanks to an absurdly strong 100% Makrolon polycarbonate shell.
But its sleek design isn't just durable. It makes traveling blissfully simple, too, with a special tech compartment and magnetic compression straps that condense clothing like magic.
These all-in-one suitcases come in three convenient sizes — all you have to do is pick the perfect one for you!
---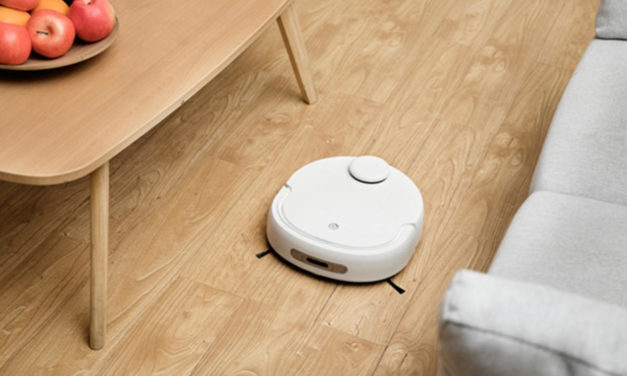 Funds raised: $1.1 million
Number of backers: 1,905
Campaign duration: 4/16/19 – 5/31/19 – 45 Days
Why it's cool: 
OMG, ROBOTS ARE TAKING OVER THE WORLD!!!
JK, they just want to clean your house.
Narwal is a powerful 2-in-1 self-cleaning robot that vacuums AND mops floors 3x better than even the most popular robotic cleaners.
Its smart mapping technology and customizable cleaning schedule let you enjoy a deep-clean in every room without so much as lifting a finger.
The best part?
Narwal literally cleans ITSELF after it's done working its magic!
---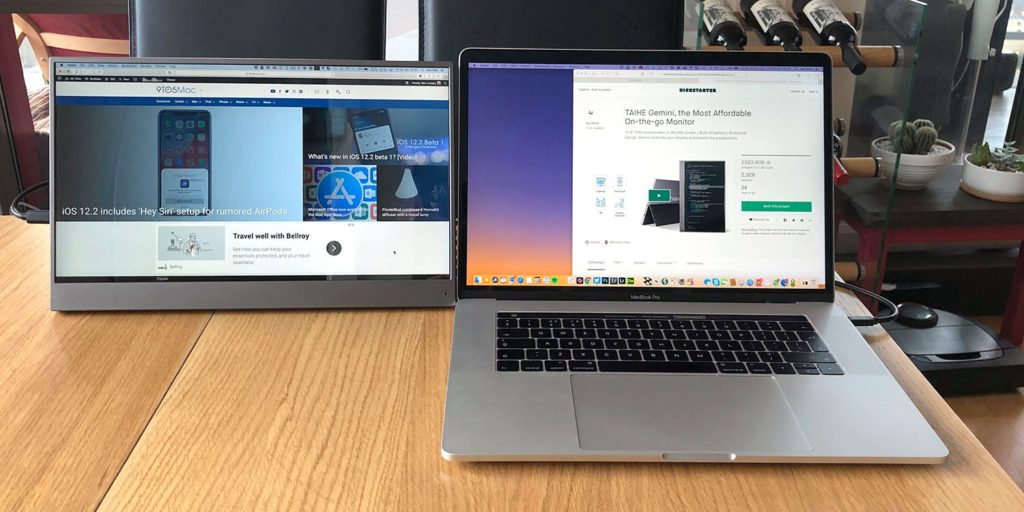 Funds raised: $1.1 million
Number of backers: 3,567
Campaign duration: 1/17/19 – 2/18/19 – 32 Days
Why it's cool: 
Well, that's a super freakin' hard name to pronounce.
BUT being able to add a portable 2nd screen to your laptop or tablet is unbelievably clutch.
I can't tell you how many times I've been pretending to do work on one screen while sneakily switching back and forth between tabs.
Now I can watch Champions League matches at work WAY more easily.
---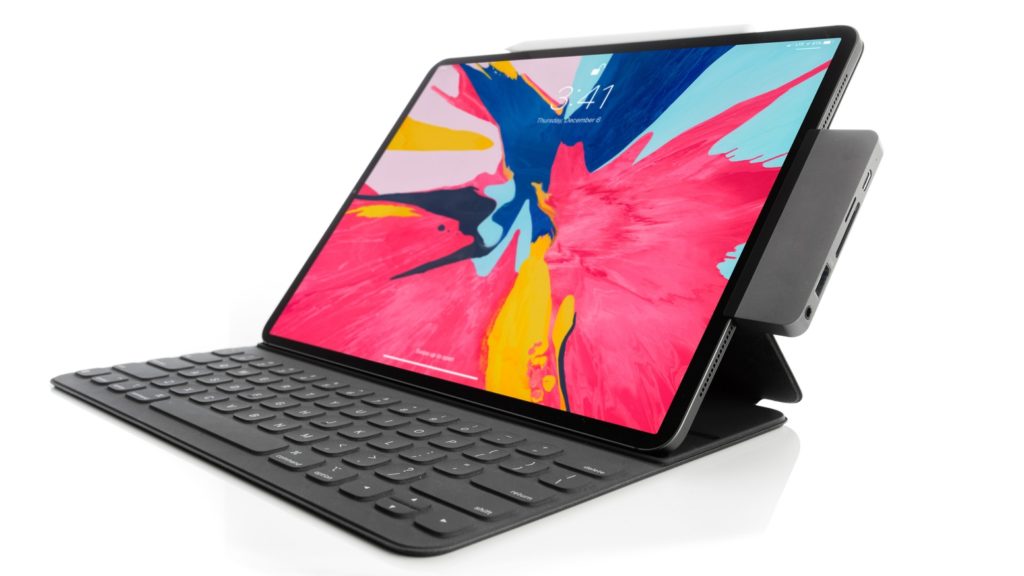 Funds raised: $1.1 million
Number of backers: 16,993
Campaign duration: 12/10/18 – 1/15/19 – 36 Days
Why it's cool: 
"People want dongles, and dammit, we're going to it to them!" -Tim Cook, probably
Here's a hint, Tim, WE HATE DONGLES!
HyperDrive is a sleek iPad attachment that replaces up to four dongles at once.
Which should be music to your ears.
---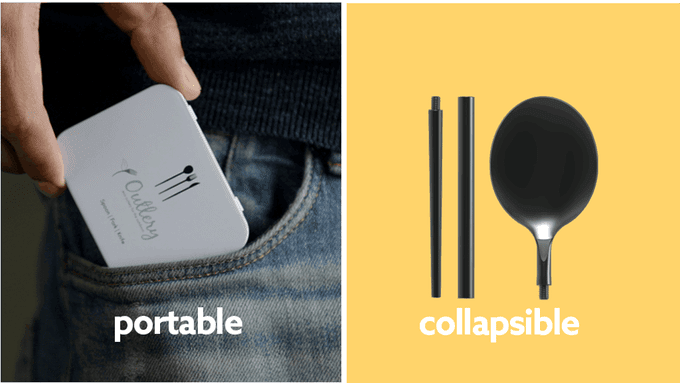 Funds raised: $1.1 million
Number of backers: 15,189
Campaign duration: 5/7/18 – 7/5/19 – 59 Days
Why it's cool: 
Have you ever driven away from the drive-thru only to realize five minutes later that they forgot to give you a fork?
Actually, I know you have because I heard your thunderous screams of rage from here.
But the days of you eating salads with your hands are over thanks to Outlery.
It's pocket-sized, reusable, stainless steel cutlery that can go absolutely anywhere.
Its brilliant design assembles in seconds and saves TONS of plastic.
P.S. They offered compact chopsticks, too. Because eating Pad Thai with your fingers is a real lunchtime buzzkill.
---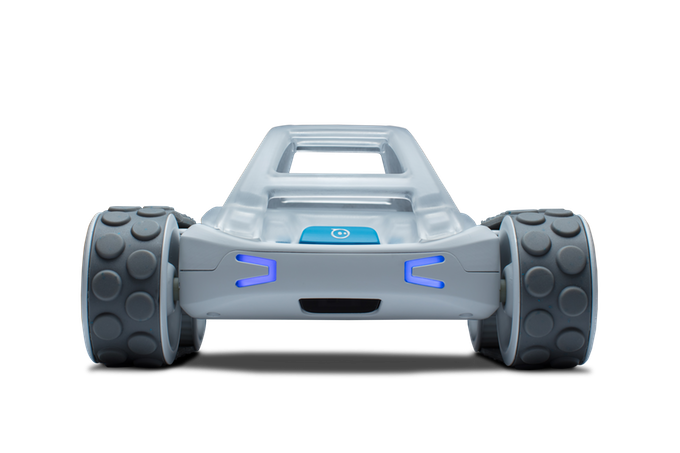 Funds raised: $1.0 million
Number of backers: 3,553
Campaign duration: 2/19/19 – 3/21/19 – 31 Days
Why it's cool: 
I know about as much about robotics and coding as I do about sliding into super model's DMs on Instagram.
Sure I may try my hand at it from time to time, but rarely do I experience any success.
But the nice thing about the Sphero RVR is that they made it super easy to use.
You don't even have to assemble anything — it's completely customizable and you can start coding immediately.
What does that actually mean, though?
No clue.
I just copied what they said on their campaign page.
But if you're into robots, Sphero RVR is a pretty dang good one.
---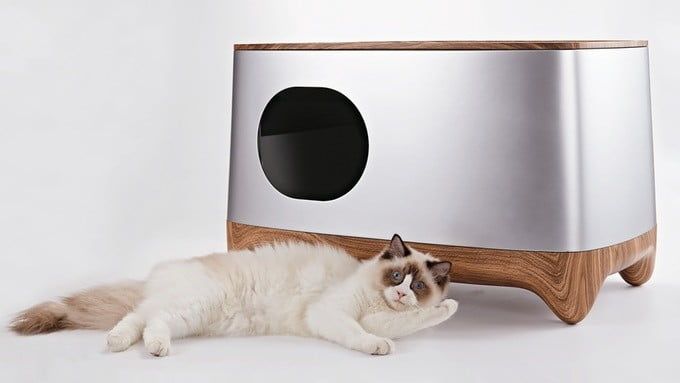 Funds raised: $1.0 million
Number of backers: 3,285
Campaign duration: 5/14/19 – 6/18/19 – 35 Days
Why it's cool: 
Here, kitty, kitty, kitty.
There's a stray cat in my neighborhood who pees on my porch chairs.
In somewhat related news, I'm not a big cat guy.
But chances are if you're reading this, then you ARE.
iKuddle is a ridiculously advanced litter box that cleans itself, packs the waste for you, and automatically neutralizes odors.
It's essentially the Rolls-Royce of litter boxes.
So if Mr. Fluffles has a bit of a digestive problem, consider snagging this so you can toss that pooper scooper in the trash.
---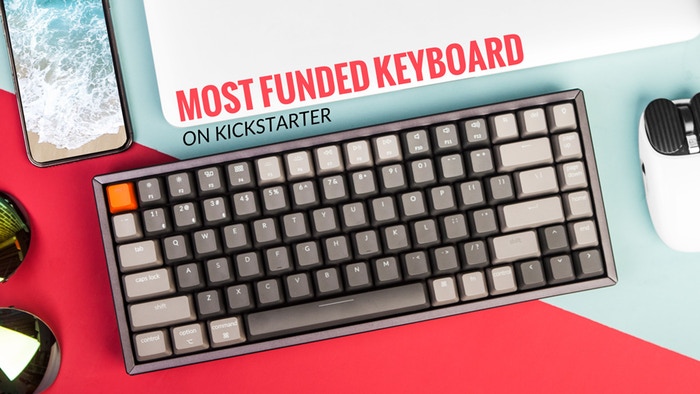 Funds raised: $1.0 million
Number of backers: 11,126
Campaign duration: 4/3/19 – 5/3/19 – 30 Days
Why it's cool: 
Look, I'm gonna be honest with you.
I don't really know what mechanical keyboards are for.
There, I said it.
I know they have extra keys that let you preform some pretty sweet functions lightening fast.
But that's about it.
Over 11,000 backers are obviously a heck of a lot smarter than me, though, as Keychron K2 made our 2019 Kickstarter most funded projects list.
(Albeit by a mere $1,047!)
---
Not bored yet? Impressive! Check out the 11 most funded Kickstarter projects of all-time.
Then sign up for The HypeSquad, our hilarious weekly email featuring the five best Kickstarter projects + more!